It's no secret that Missoula is a special place. Located at the convergence of five valleys and with three blue-ribbon trout streams nearby, the Missoula Valley has been a gathering place for groups of people for years. It's also home to one of the best locations for meetings in Western Montana — the University of Montana. With more than 37,000 square feet of meeting space, over 42,000 square feet of indoor event space and on-site resident halls, it's a unique setting for all types of meetings, from youth and sporting camps to business gatherings.
10 Reasons to Consider Hosting Your Meeting at The University of Montana

1) Its location in Missoula, Montana.
Surrounded by our best asset, our great outdoors, Missoula is made only better by having the University of Montana at its center. Missoula is a beautiful city that perfectly combines an urban feel with the scenic beauty of Montana.
Sidenote: This was recently recognized when the University of Montana was named one of "The 25 Most Beautiful College Campuses in America" by Thrillist.com.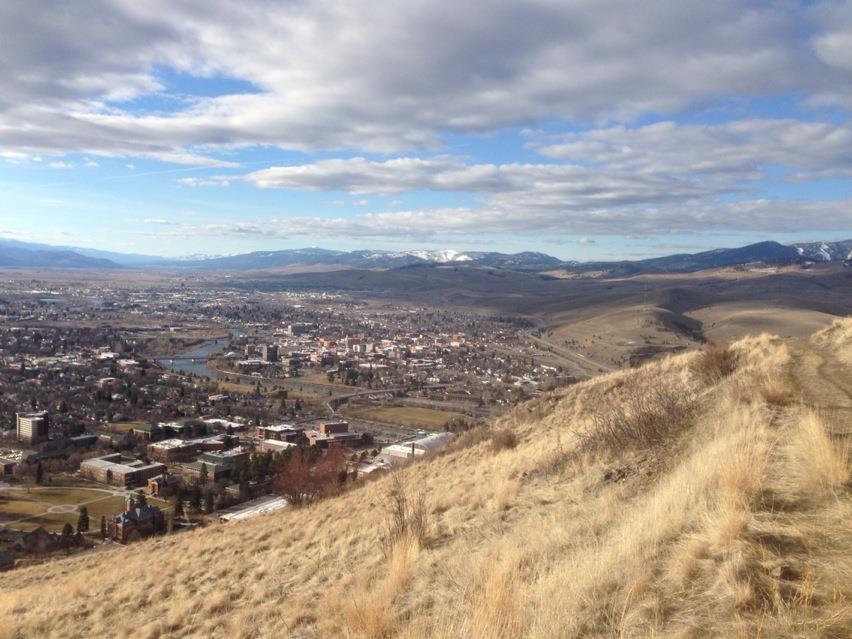 2) Affordable and unique.
While the University of Montana at its center is an educational facility, a core component of their mission statement is to be part of the community and provide services to the public at a fair market price. For the meeting planner, this means high quality facilities with abundant amenities for a very reasonable rate.
3) Open and available year-round.
Planning a meeting, conference or special event at a university is a new idea to many people. While they are mostly thought of as educational institutions, colleges and universities welcome groups to book events year-round. The University of Montana's conference facility has a dedicated floor in the University Center building for events. In fact, most of the other meeting rooms and facilities across campus are available 12 months a year.

4) Ideal for both small and large groups.
With a variety of locations for meetings, the university can accommodate up to 500 at the University Center (UC) or from 3,000 to 5,000 campus-wide.
5) Inclusive guest experience.
Missoula's University of Montana pays special attention to accessibility for all meeting attendees by providing building access door openers, communication access services, convenient ADA parking, clear transportation corridors and routes free of snow during the winter season. They are dedicated to making all visitors to campus feel welcome and safe.
6) Sustainability programs.
Sustainability programs for the university are the norm and are a key part of their mission statement. The UM farm-to-college program brings fresh, locally grown food to campus through direct relationships with resident farmers, ranchers and businesses. This particular program is unique because similar plans across the nation vary in their definition of "local," but UM focuses on Montana-sourced products. This in-state concentration allows the university to work directly with Montana businesses to measure the impact of their program on the state's economy, all while providing delicious food that offers a real taste of Big Sky Country for meeting attendees.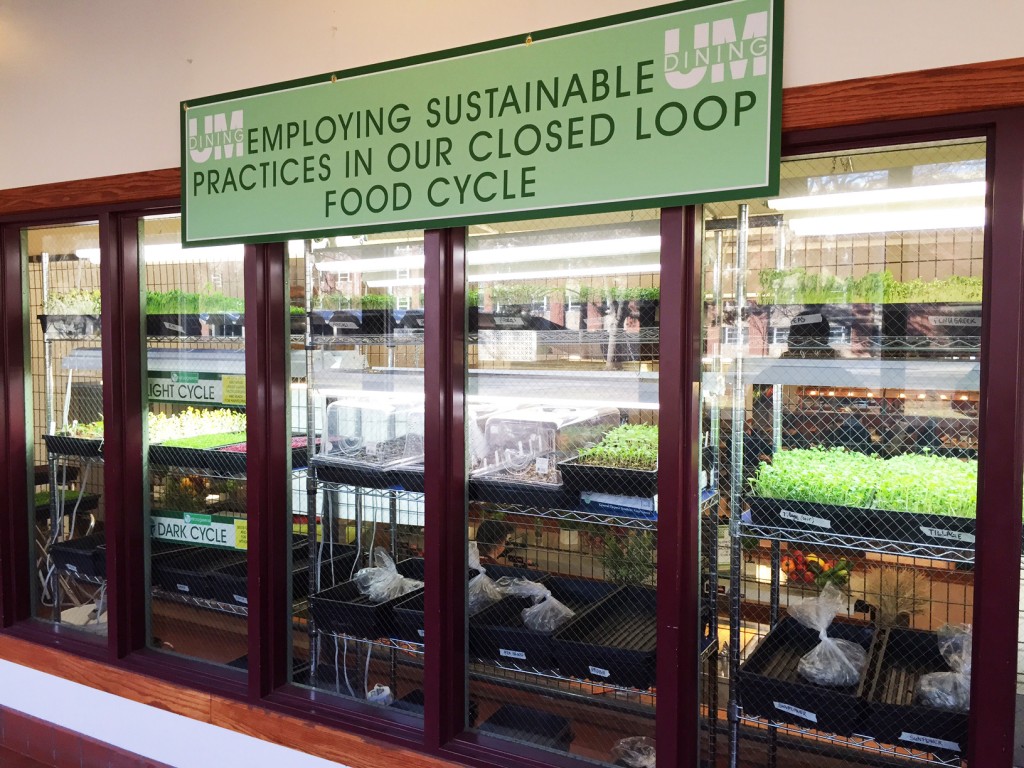 7) Farm-to-college program leads the nation.
The University of Montana's dining and culinary services program is nationally recognized as one of the best in the country. Professional catering staff will serve high quality, delicious cuisine and healthy sustainable choices to your participants at banquets, buffets, receptions, classroom breaks and themed events. Custom designed with fresh offerings and home-baked desserts, chefs prepare a variety of selections to meet the various needs of your group.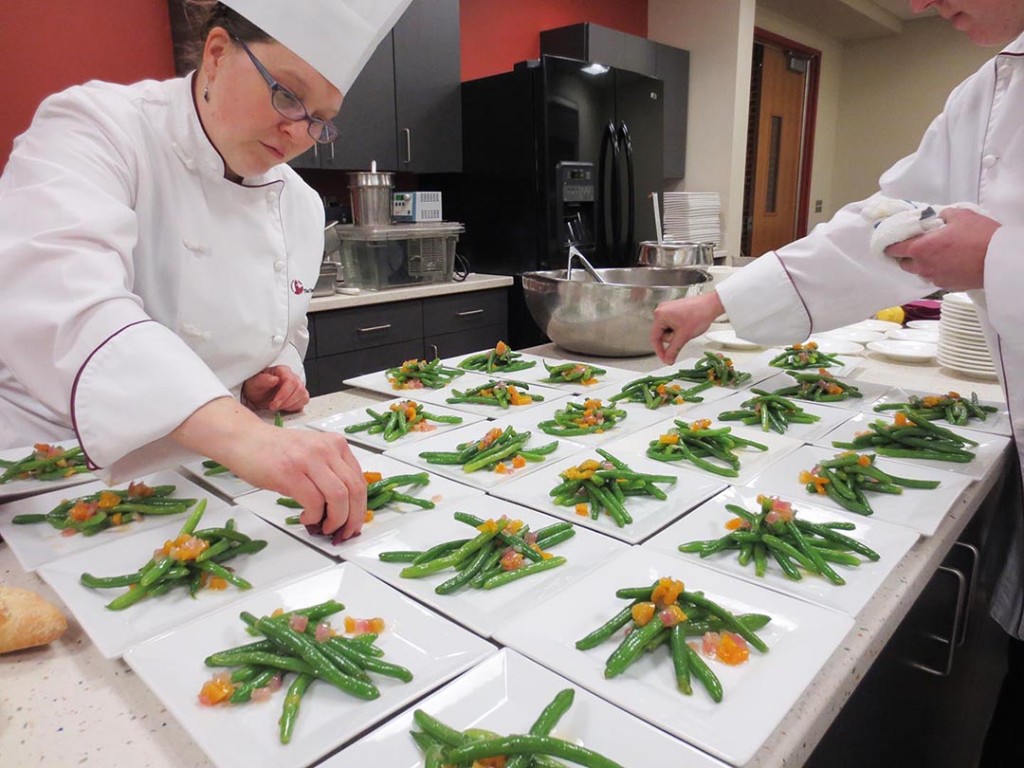 8) Team building.
The University of Montana's campus has easily accessible venues and activities that can be used for building a stronger and more engaged group. With activities based on trust, teamwork and respect, your team can engage in recreation like rock climbing, swimming, court-based sports, games, rafting and more. All of these can be done on or near campus.
Insider note: The Clark Fork River runs on the north side of campus and is a great place for meeting attendees to learn to paddleboard, surf or kayak the rapids at Brennan's Wave in downtown Missoula, just a short walk from campus. 
9) All-inclusive services and attractions.
While many university campuses have great amenities, there's something extra special about the University of Montana. It is the official State Arboretum for Montana and is home to native plant gardens, tropical gardens inside the conference center, art galleries and the not-to-be-missed Native American Star Gazing Center. An added bonus: guests have access to the many recreational facilities and they can even rent outdoor recreational equipment on campus.

10) Customized transportation.
Parking garages and lots are located all over campus and can be made dedicated parking for visiting groups. Transportation services can even set aside spots for recreational vehicles if attendees prefer to stay in their RVs. The University of Montana has their own bus system that runs direct routes from campus as far west as Russell Street, north to Broadway Street and south to South Avenue East. When not in use for student transit, this system can be used to transport attendees to and from hotels. If that doesn't quite meet your needs, their conference staff works with other private and public transit companies to ensure your meeting participants can get to and from where ever they need, whether event related or to explore Missoula on their own.
For more information on planning your meeting or convention at the University of Montana, learn more on our meetings and convention site.
Montana awaits you,
RF
March 26, 2015
Related: Meeting Planner, Meetings & Conventions, Missoula