Happy New Year from Western Montana's Glacier Country. Ringing in the new year in Montana makes us appreciate all the new tourism products we have to offer to our meeting planners, group tour operators, wedding planners and FIT visitors. Here is just a sampling of what's been rolled out recently and what's coming up in 2020.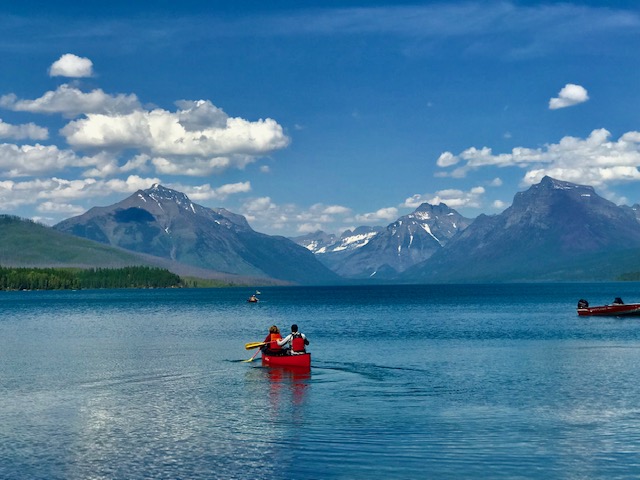 GLACIER NATIONAL PARK UPDATES
For those who have visited the Many Glacier area over the past several years, you may have noticed that the road into Many Glacier is in need of repair. We would like to share some exciting news. Beginning in April 2020, a two-year road construction project will commence. For those tour operators with a block of rooms at the Many Glacier Hotel, please take note: The road to Many Glacier will be closed April 1 through May 17 and September 21 through December 16, 2020. May 18 through September 20 visitors should expect travel delays up to 40 minutes, so plan accordingly on your itineraries. During this time, day-hike visitors are encouraged to explore other areas of Glacier National Park to help reduce traffic congestion. Road status in Glacier National Park can be found here.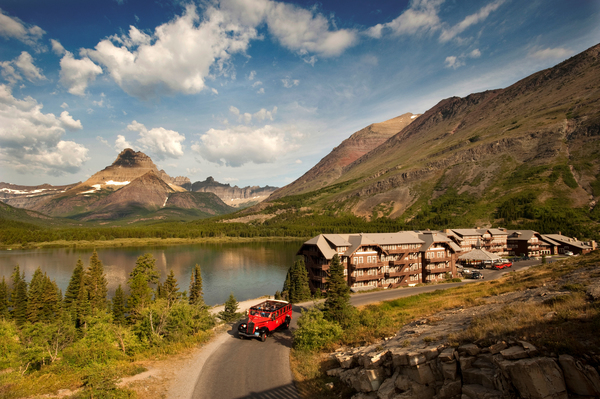 Visitors will notice that the red buses in Glacier National Park will be getting quieter and eco-friendlier. This multiyear project will upgrade the reds with a hybrid gas-electric engine. The new 6.2-liter V8 engines will have battery-assist power, which will reduce noise and fuel consumption. The battery system will be charged by deceleration on the downhill runs over Logan Pass. There will be no disruption in tours, as the upgrades will be handled in the off season and over time.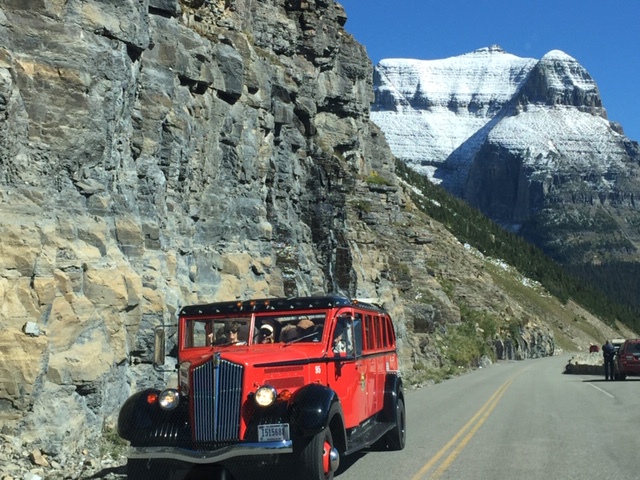 While the most popular time to visit Glacier National Park is summer, the most peaceful time to visit is winter, where visitors feel like they have the park to themselves. For the more active, spend the day cross-country skiing or snowshoeing with Glacier Treks or go backcountry with Glacier Adventure Guides. On weekends during the winter, park rangers lead guided two-hour snowshoe walks from the Apgar area.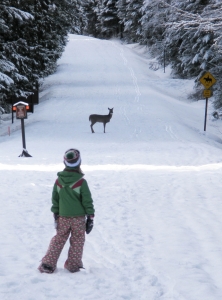 RESORT, CAMPGROUND + LODGING NEWS
Flathead Valley has seen a significant increase in lodging properties over the past couple of years. Located in Kalispell, and adjacent to Glacier Park International Airport, is the Country Inn & Suites by Radisson offering 100 rooms in rustic-elegance, lodge-style accommodations. Two new extended-stay properties opened with My Place Hotel Kalispell offering kitchen suites. The TownePlace Suites by Marriott in Whitefish offers 81 suites featuring an outdoor pool and 24-hour fitness center along with complimentary breakfast.
In Missoula County, Residence Inn Missoula Downtown is located in the heart of downtown Missoula and boasts 175 rooms and 1,500 square feet of meeting space. The Marriott also houses four new restaurants—1889, Zoo Thai, The Camino and Basal—plus retail space. Downtown Missoula will also welcome the new AC Hotel by Marriott in 2020. The European-inspired boutique hotel will have 105 guest rooms, a speakeasy off the adjacent alley and a rooftop bar. Renovations are underway on a project called The Wren, remodeling an older motel into a retro hotel with 73 guest rooms and a retail center including an Airstream trailer ice-cream shop and a new Black Coffee Roasting location. Additionally, DoubleTree by Hilton Hotel-Missoula Edgewater has renovated their meeting space, restaurant and guest rooms. The lobby and guest rooms at the Hilton Garden Inn have been renovated and the Holiday Inn Missoula Downtown has a renovated lobby and fourth-floor guest rooms and will be working on meeting space, restaurant and additional guest rooms renovations in 2020.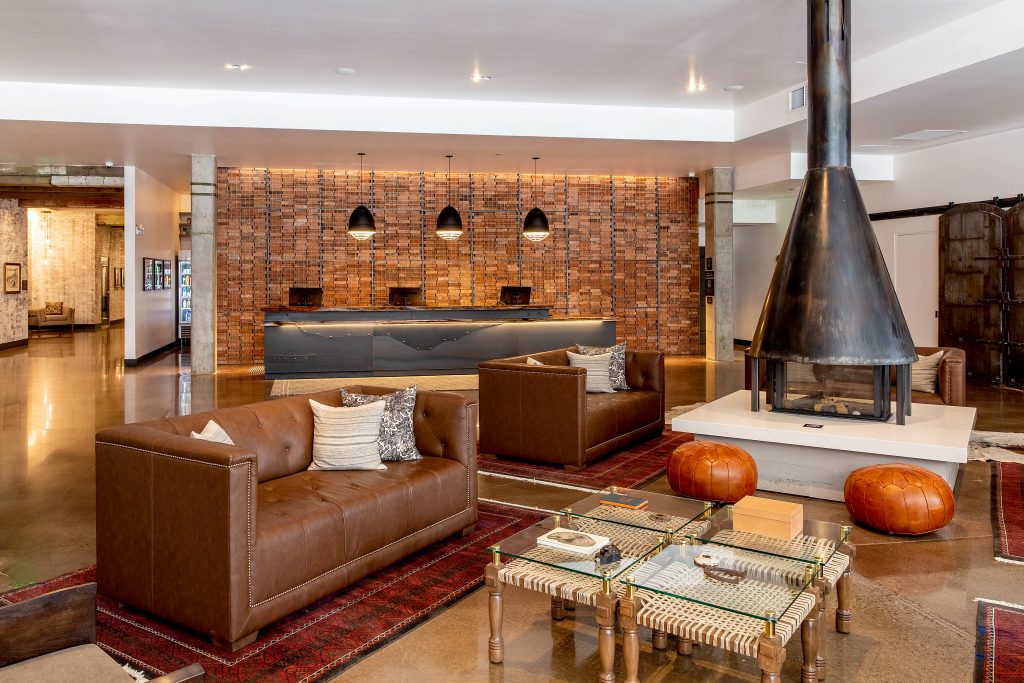 Looking for that perfect retreat location we have a couple to add to your RFP list. Opening summer of 2020, and a great corporate incentive location, The Resort at Paws Up will be adding a resort within the resort called Green O. These newly constructed one-bedroom homes allow couples to reconnect with nature and disconnect from everyday life with unobstructed views of the forest canopy and custom-tailored service. In Ovando, and located on the shores of the Blackfoot River (from the famed movie A River Runs Through It), The Cliff Ranch will be opening in June of 2020 and is a perfect fit for groups of up to 24+ people looking for a personalized, luxury, guest ranch experience all year-round.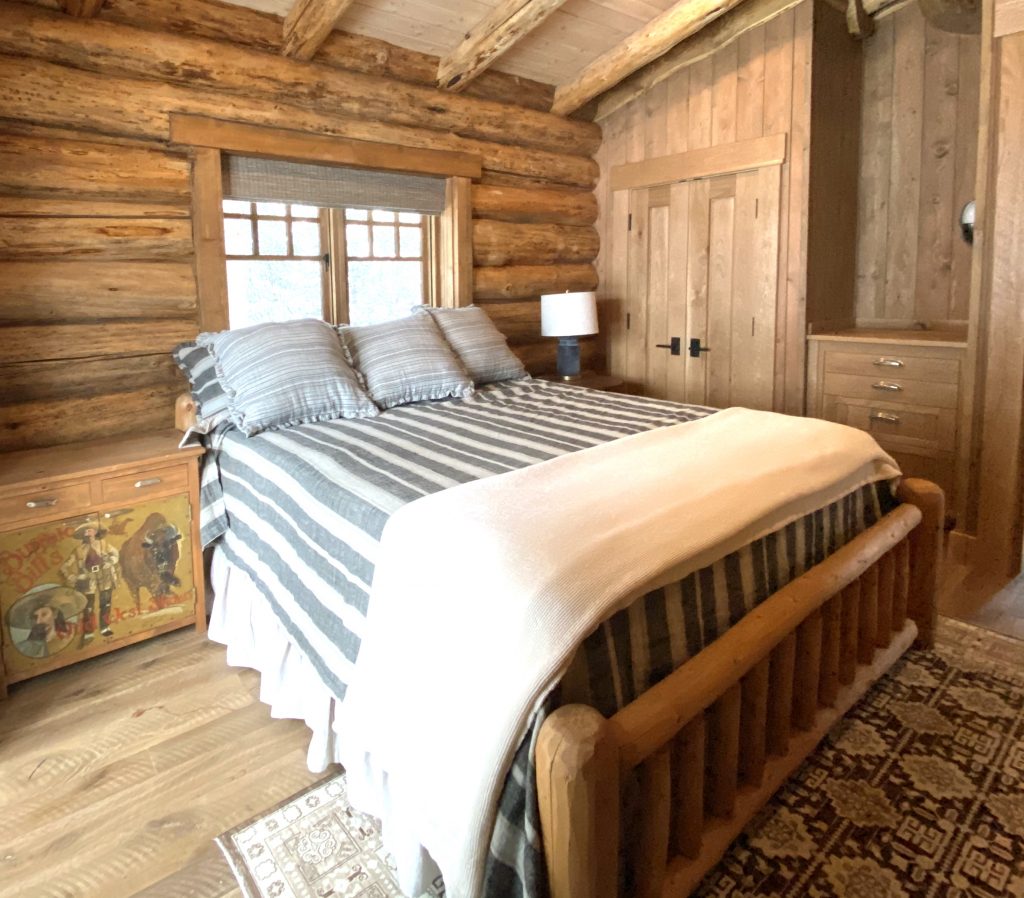 Quietly tucked behind the hustle and bustle of West Glacier Village—at the west entrance to Glacier National Park—is the new West Glacier RV Park & Cabins. These fully-equipped RV sites opened last summer and feature 50-amp power, full hookups, fire pits and green space and can accommodate RVs up to 70 feet in length. The cabins sleep up to four and feature a full kitchen, a private bedroom and a standard bathroom.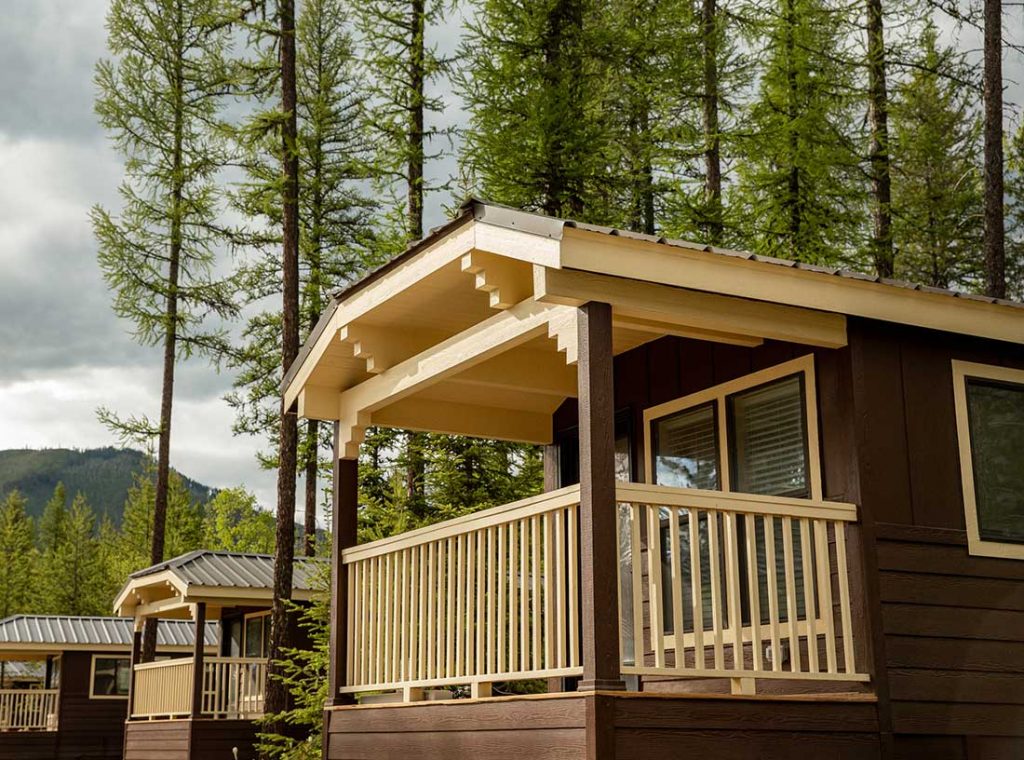 ACTIVITIES NEWS
Skiing at Western Montana's seven ski resorts has never been better. Whitefish Mountain Resort was recently named the No. 3 Best Resort in the West by readers of SKI magazine and has completed the renovation of its Summit House. Located at the summit of Big Mountain, the Summit House now has an additional 1,700 square feet of dining space, as well as unparalleled views into Glacier National Park. Montana Snowbowl, just north of Missoula, has completed the new Snowpark chairlift, which doubles the ski terrain of the resort with 2,200 acres, opening more begginer and intermediate runs. The famed bloody marys at Snowbowl remain the same. Discovery Ski Area has a new way for shredders and skiers to get to the resort with the opening of the road from Philipsburg and delivers skiers to a small base area at the backside of the mountain.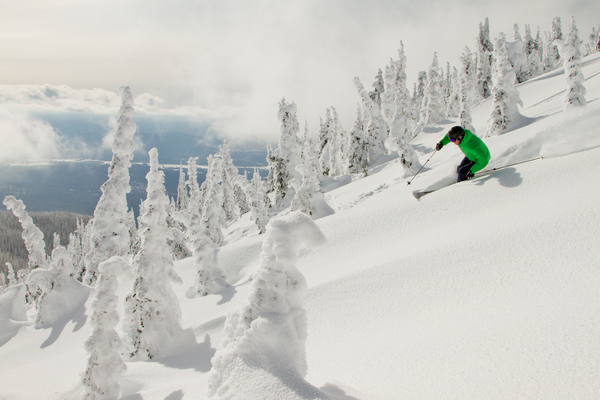 Recent trail expansions make Glacier Country a prime destination for hikers and bicyclists, particularly in the spring and fall. New in Glacier National Park, e-bikes are now allowed anywhere traditional bikes are allowed, so biking in Glacier National Park on the Going-to-the-Sun Road prior to the road opening to vehicular traffic in mid-June will be more popular than ever before—and the inclines a bit easier to handle. For bike and e-bike rentals or guided tours, contact Glacier Guides and Montana Raft Co. South of Missoula, the 50-mile-long Bitterroot Trail connects the towns between Hamilton and Missoula along the Bitterroot River. The Whitefish Trail now connects with the bike trails at Whitefish Mountain Resort, offering 42 miles of terrain accessed by 12 trailheads for biking and hiking in Whitefish.
ARTISAN BREWS AND SPIRITS
Western Montana has seen major growth in the local brewery and spirits industry and is home to 32 breweries, 9 wineries and 11 distilleries and five cideries. New to the list includes Conflux Brewing and GILD in downtown Missoula, Lolo Creek Distillery just south of Missoula in Lolo and Old Bull Brewing west of Missoula in Frenchtown. Kalispell welcomes SunRift Beer Company, Bias Brewing, Sacred Waters Brewing Company, Vilya Sprits, MontaVino Winery and Rough Cut Hard Cider along with the new 1st Avenue Taphouse in downtown.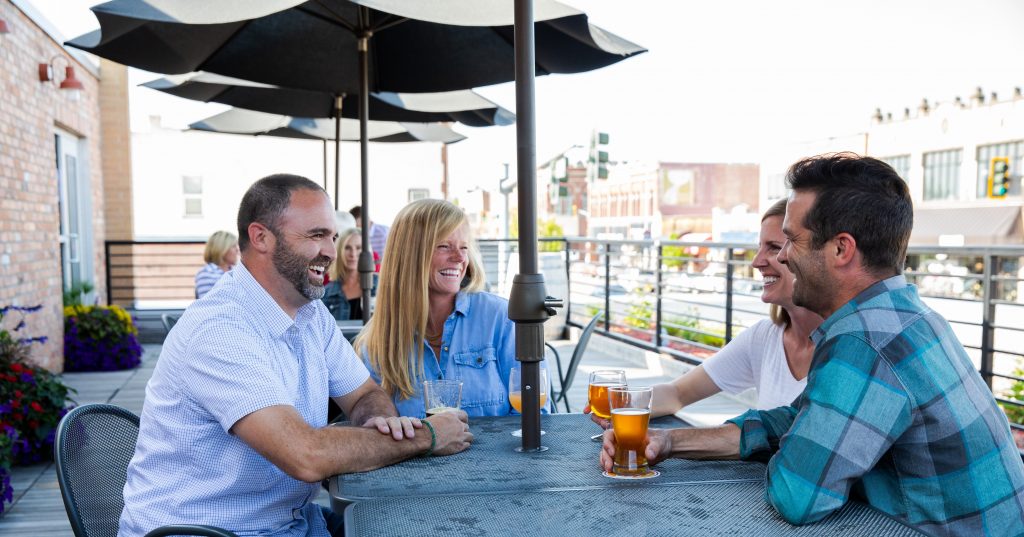 Hop aboard the Montana Brew Bus to experience the local craft breweries in the Flathead Valley or reserve the bus for your group of 14 or less.
MUSEUMS AND HISTORY
Undergoing a new name, but still the same great museum, Northwest Montana History Museum (formerly the Museum of Central School) located in Kalispell, tells the story of the evolution of the northwest corner of Montana and takes note of historical markers such as the Great Northern Railway, the logging industry and the history of downtown Kalispell.
AIRPORT AND AIRLINE NEWS
United Airlines has extended their service from Chicago to Glacier Park International (FCA) December through March along with a direct flight from San Francisco, which is great news for winter recreationists. A direct daily from Los Angeles in the summer has been added as well.
Alaska Airlines beginning March 2020 will add a new daily nonstop flight from Missoula International Airport (MSO) to Los Angeles International Airport (LAX) and will offer larger aircraft, almost doubling the seats available between Missoula and Seattle (SEA).
American Airlines offers year-round daily nonstop flights from Dallas/Fort Worth and daily seasonal (June through September) from Chicago's O'Hare International Airport to Missoula International Airport. American Airlines will offer seasonal (June through September) daily nonstop flights to Glacier Park International in Kalispell from Dallas/Fort Worth International, Los Angeles International and Chicago's O'Hare International airports, and, new for the summer of 2020, American will be offering a once a week (Saturday) direct flight to New York's La Guardia Airport.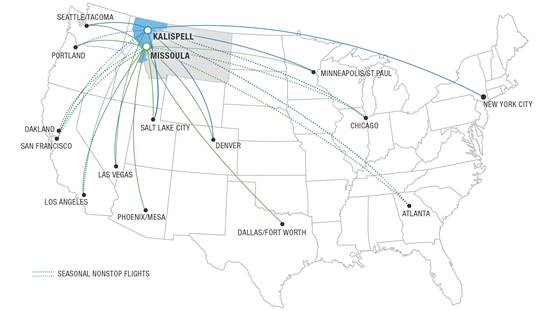 For the coming year and beyond, stay up to date on all the happenings in Western Montana's Glacier Country by subscribing to our B2B blog. If you need assistance with itineraries, meeting space or venues, feel free to drop me a line. I'm always here to help.
Happy New Year!
DP
January 8, 2020
Related: Bitterroot Valley, FIT, Glacier National Park, Group Tours, Itinerary, Kalispell, Meetings & Conventions, Missoula, Outdoor Adventure, Tour Operator, Unique Lodging, West Glacier, Whitefish