Western Montana's Glacier Country is comprised of millions of acres of public land that is home to 83 species of mammals and 393 species of birds. For nature photographers, bird watchers or for those who simply enjoy watching wildlife in their natural environment, our scenic and beautiful region will not disappoint group travel tours and foreign independent travelers.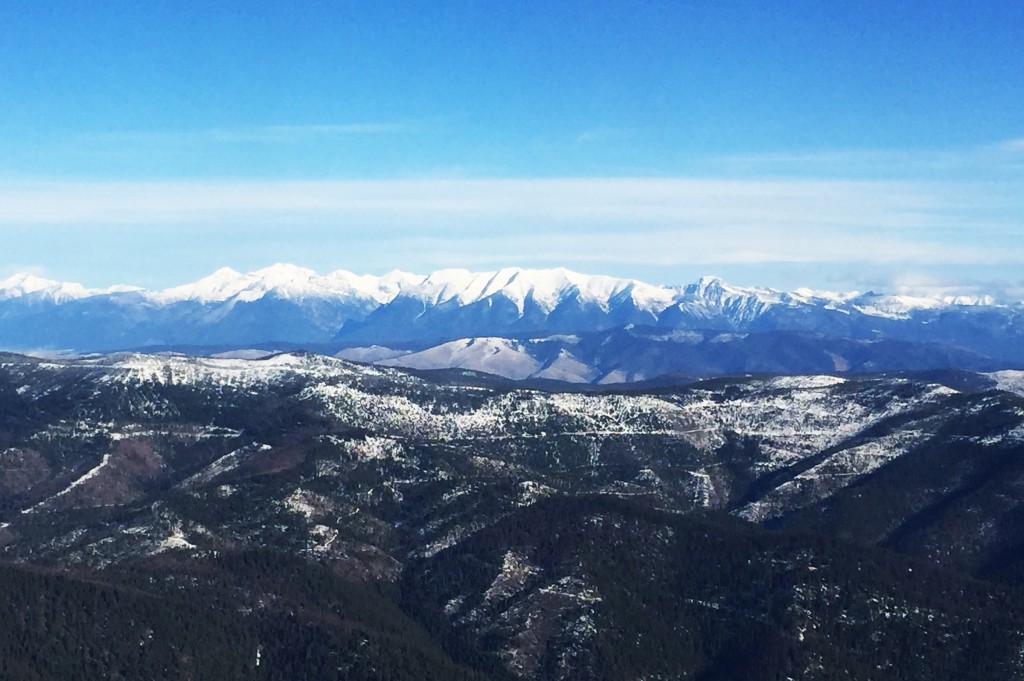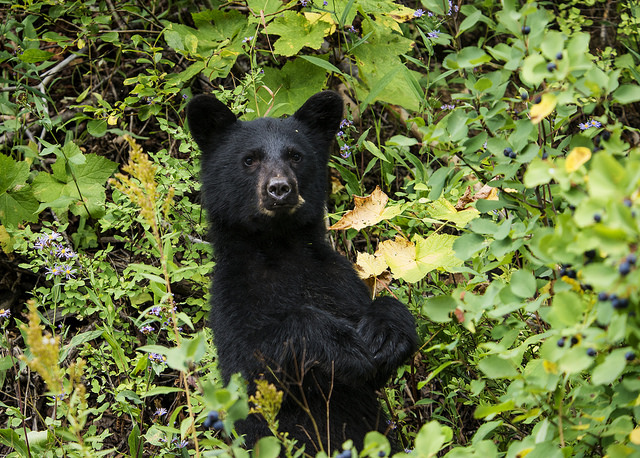 For those new to Big Sky Country, these three ways of watching Montana wildlife are sure to provide your clients with memorable wildlife-viewing experiences.
1) Glacier National Park
Nestled in the area known as the Crown of the Continent, this gem is one of America's top 10 favorite national parks. Glacier National Park is one of the most diverse and intact ecosystems in the world and its diversity creates great year-round Montana travel opportunities to view watchable wildlife like grizzly bears, black bears, moose, elk, mule deer, whitetail deer, bighorn sheep and mountain goat living in their natural habitat.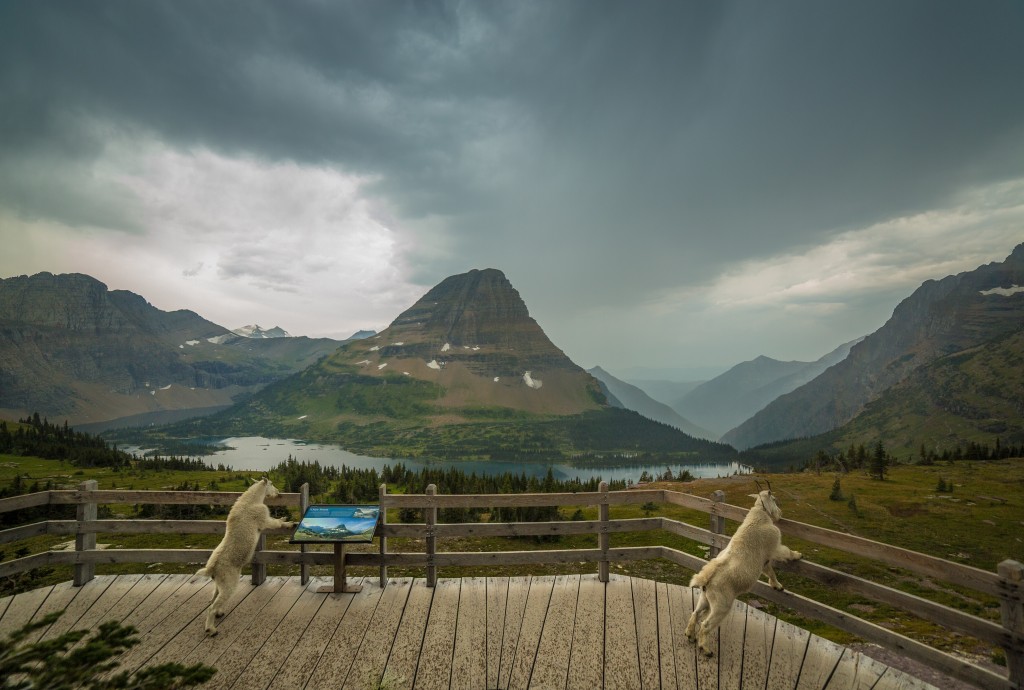 Tips for your clients: Safety is important when watching wildlife—for you and for the animals. Remind your clients to never approach wildlife and instead suggest that they use a binoculars or a telephoto lens. Animal lovers often want to get closer, however, this puts people in danger and can habituate animals to humans and leads to aggressive and unsafe situations. See more tips on safely viewing wildlife here.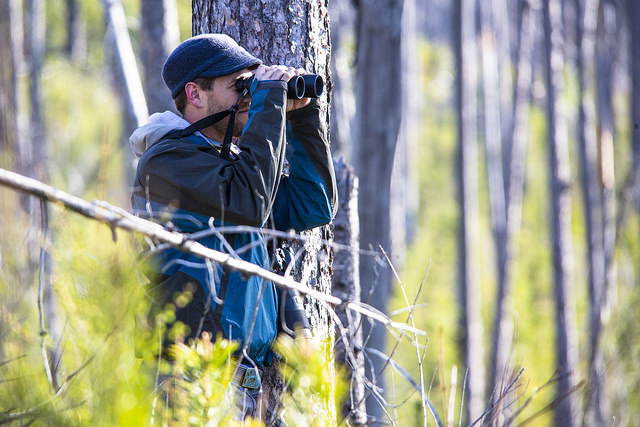 Viewing hot spots:

Goat Lick: On U.S. Highway 2 between West Glacier and East Glacier Park, this natural mineral lick attracts mountain goats in early summer.
Logan Pass: Located at the top of the Going-to-the-Sun Road, bighorn sheep and mountain goats frequent this area. When planning a trip to Glacier National Park, keep in mind that the road opens in mid-June and closes in late-September, weather dependent. For the latest road updates, visit www.glaciermt.com/gtsr.
Many Glacier Valley: Between the small town of Babb on the east side of Glacier National Park and Many Glacier Lodge at Swiftcurrent Lake, elk, deer, grizzly bear, black bear, moose, bighorn sheep and mountain goats travel this corridor as they cross the road from the mountains to Lake Sherburne. This road is open as weather permits.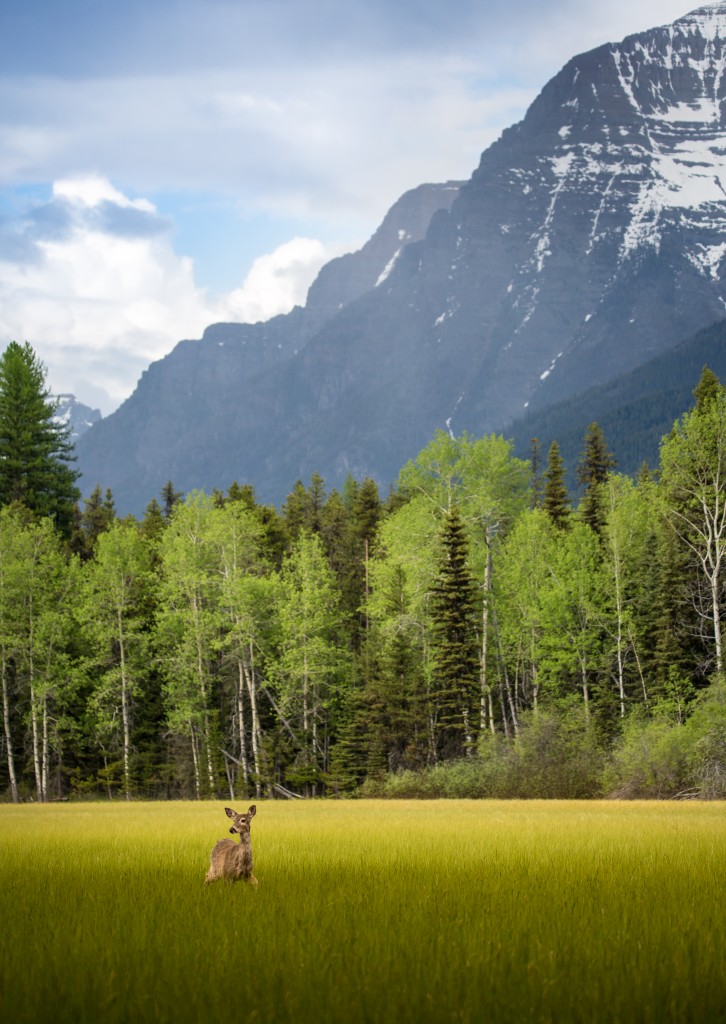 Access and fees: Glacier National Park has various park pass opportunities from predetermined fee-free days to single vehicle passes and group tour commercial passes. Vehicle size restrictions do apply in some areas. For more details: visit Glacier National Park's fee page.
If your itinerary includes visiting several federal land areas, the National Parks and Federal Recreational Lands Pass (America the Beautiful Pass) allows travelers entry into more than 2,000 federal recreation sites across the United States. Each pass covers entrance fees at national parks and national wildlife refuges as well as standard amenity fees (day use fees) at national forests and at lands managed by the Bureau of Land Management, Bureau of Reclamation and U.S. Army Corps of Engineers. This $80 annual non-transferable pass is available to everyone and can be purchased online, obtained in person at a federal recreation site or by calling 1-888-ASK USGS (1-888-275-8747), Ext. 3 (hours of operation are: 8 a.m. to 4 p.m. MST).
2) National Wildlife Refuges
The U.S. Fish and Wildlife Service operates the National Wildlife Refuge system which is a network of habitats that benefits wildlife and provide outdoor experiences for wildlife observation, including birding, photography and interpretation. Glacier Country has several refuges that offer unparalleled watchable wildlife opportunities.
Bison Range (located between Dixon and Ravalli) There are two main drives for visitors: Red Sleep Mountain Drive—the longer and steeper of the two—is open from mid-May to early October while  the Winter Drive is open year-round. The visitor center is a great starting point with displays, restrooms and bookstore that is typically open daily from mid-May to early October but has limited hours during the winter season. For large groups, be sure to schedule your arrival ahead of time with refuge personnel.
Wildlife: bison, black bear, bald eagles, meadowlark, elk, whitetail deer, mule deer, coyote, antelope, mountain lion and muskrat.
New vehicles restrictions as of 2015: Due to the steepness of roads and tightness of switchbacks, no vehicles over 30 feet in length are allowed on Red Sleep Mountain Drive or Prairie Drive. They may access the paved roads to the day use area and visitor center as well as the shorter West Loop. Also, for safety reasons, motorcycles and bicycles are not allowed to travel on the graveled scenic drives. They may access the visitor center and day use areas along paved roads.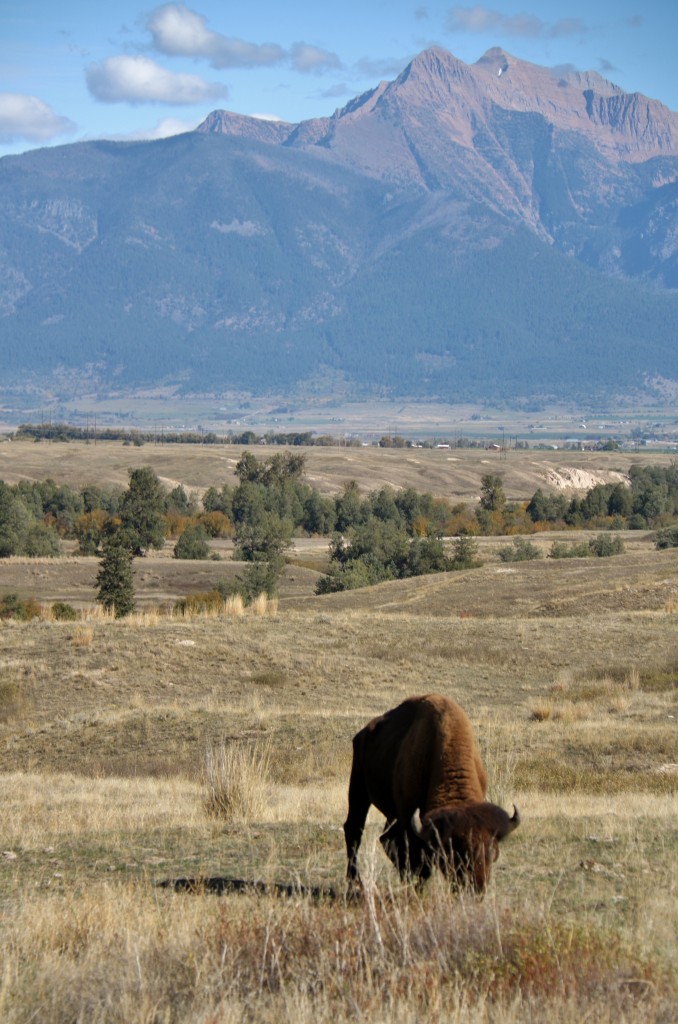 Lee Metcalf National Wildlife Refuge (Stevensville) Located in the beautiful Bitterroot Valley, the Lee Metcalf National Wildlife Refuge provides four distinct opportunities for wildlife observation and photography: the wildlife viewing area, the refuge headquarters and visitor center, the Kenai Nature Trail and along Wildfowl Lane, the county road that runs through the refuge. These viewing areas and trails are accessible for all abilities, making this scenic refuge a great place to add to itineraries for all generations and group sizes. Be sure to tell your clients that dawn and dusk are peak times to see wildlife when they are most active, as well as experience colorful sunrises and sunsets. The visitor center is open from 8 a.m. – 4:30 p.m. Monday through Saturday (October – April) and open seven days a week (May – September). Small and large vehicle parking is available.
Wildlife: herons, waterfowl, raptors, shorebirds, flycatchers, swallows, butterflies, dragonflies, whitetail deer, yellow-pine chipmunk, northern pocket gopher, meadow vole, porcupine, striped skunk, muskrat and beaver.
For a sneak peak, visit the Lee Metcalf National Wildlife Refuge Flickr site.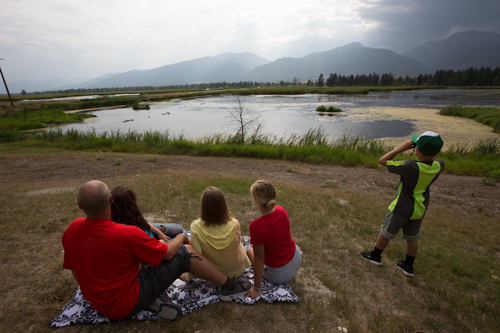 Ninepipe and Pablo National Wildlife Refuges (Pablo) Nestled in the Mission Valley, both the Ninepipe and Pablo National Wildlife Refuges provide outstanding opportunities for wildlife observation, photography and recreation which make these stops good for year-round itineraries. Spring, summer and fall always have an abundance of birds either flying through or nesting but winter is the only time to view snowy owls. This geographical region, specifically these two refuges, serves as their winter habitat. During the warmer seasons, the snowy owl flies toward the polar north.
Wildlife: loons, ducks, bald eagles, snow geese, tundra swans, hawks and snowy owls.
For maps of viewing areas, parking and trails, download the public use brochure.
Swan River National Wildlife Refuge (south of Bigfork) The Swan River National Wildlife Refuge lies along the southern end of Swan Lake with the Swan Mountains to the east and the Mission Mountains to the west. The Swan and Mission Mountain Ranges provide important habitat for deer, elk, moose and bear which can occasionally be seen on the refuge in the spring and summer. Right off Highway 83, there is an accessible information kiosk with interpretive signage and viewing platform within a short distance of the parking area. While this refuge is open throughout the year, the months of April – November are the best times to add this location to wildlife focused itineraries as the variety and quantity of animals is much higher.
Wildlife: waterfowl, black bear, bald eagles, whitetail deer, mule deer, elk, moose, grizzly bear, muskrat, sandhill cranes and blue herons.
For maps of viewing areas, parking and trails, download the public use brochure.
Tips for your clients: Wildlife like cooler weather. While they can be seen throughout the day, morning and evenings are the best times to see them, particularly dawn to mid-morning and  5 p.m. to dusk, especially during July, August and September. Montana's morning and evening light is also best for taking photographs.
Access and fees: National wildlife refuges have various fees based on group size. Commercial passes may apply. Vehicle size restrictions for group tour buses apply in some areas. For more details, be sure to visit the refuge websites listed above.
3) Montana State Parks
Montana State Parks has two nature-based parks in Western Montana where wildlife viewing are unique experiences well-worth the trek (or boat-ride). Group fees apply for groups of 30 or more.
Wild Horse Island State Park is the largest island on the west side of Flathead lake and offers visitors an old growth Ponderosa pine forest, great hiking trails and incredible wildlife viewing opportunities that may include bighorn sheep, mule deer, songbirds, waterfowl, bald eagles and falcons, as well as a herd of wild horses.
Open year-round, this park is only accessible by boat or kayak. Kwa Taq Nuk Resort in Polson and Far West Tours in Lakeside offer boat tours to Wild Horse Island. The island is a great site to add to itineraries between May and October, but keep in mind that some guided tours are only available between June and September due to water levels.
Lone Pine State Park, home to whitetail deer, songbirds, bald eagles and falcons, sits on 270 acres atop a mountain vista overlooking providing a stunning view of the Flathead Valley and has 7.5 miles of trails available for recreation. This park is perfect for individual or group itineraries as is offers services and amenities for all generations and abilities: ADA accessible, organized children's activities, equipment rental, established fire pits and picnic shelter.
Open year-round, this park is 4.6 miles west of Kalispell and features a newly remodeled visitor center with interpretive displays and gift shop.
A primitive and adventurous way to view wildlife is to visit one of Montana State Park's many wildlife management areas. Where nature-based parks have a visitor focus, wildlife management areas focus on wildlife habitat conservation for a myriad of species including lynx, mountain lion, elk, mule and whitetail deer, black bear, grizzly bear, mountain lion, bald eagles, waterfowl and moose. One thing to keep in mind: while these areas are open year-round, they have no services.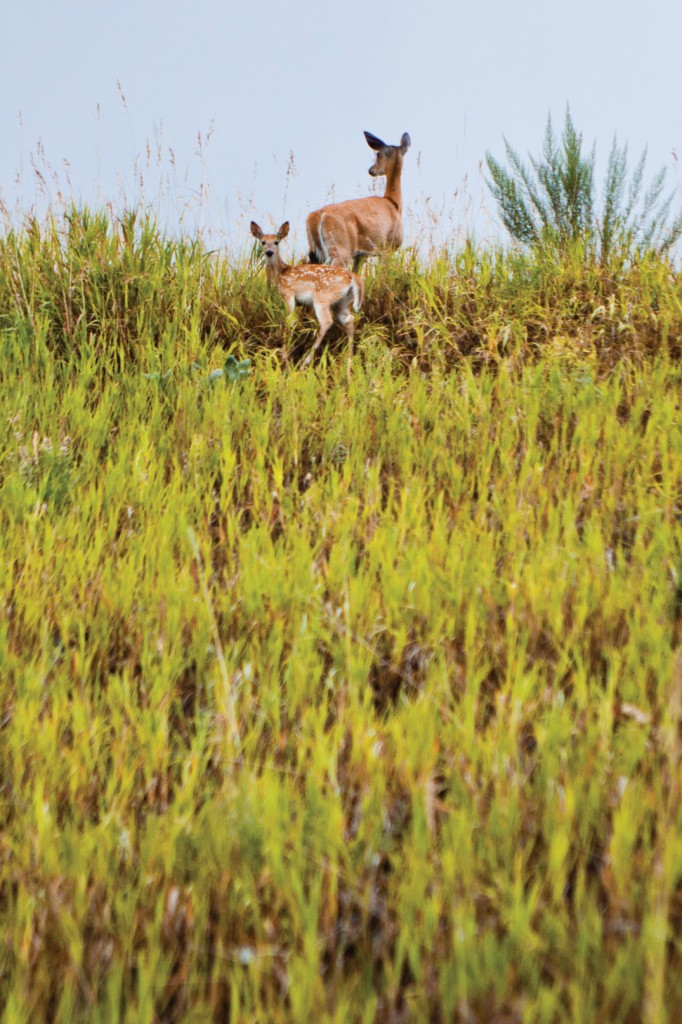 Tips for your clients: If you see wildlife along a road and want to safely view them, be aware of surrounding traffic when you slow down and only use designated pullouts or broad road-side shoulders. Do not block traffic by stopping in the middle of the road. If you are within 100 yards (300 feet) of the animals, stay in the vehicle or use it as a barrier to watch from and keep small children and pets inside the vehicle.
Read animal's behavior just like one would read a person's body language–twitchy, nervous or aggressive behavior is a sign you are too close and should back away. The objective is to watch wild animals in their natural environment, rather than to see how they react to people within it. Use field guides to help with identification and understanding the animal's behavior.
Access and fees: Montana State Parks have various fees based on group size. Commercial passes may apply. Vehicle size restrictions for group tour buses apply in some areas. For more details, be sure to visit the park websites listed above.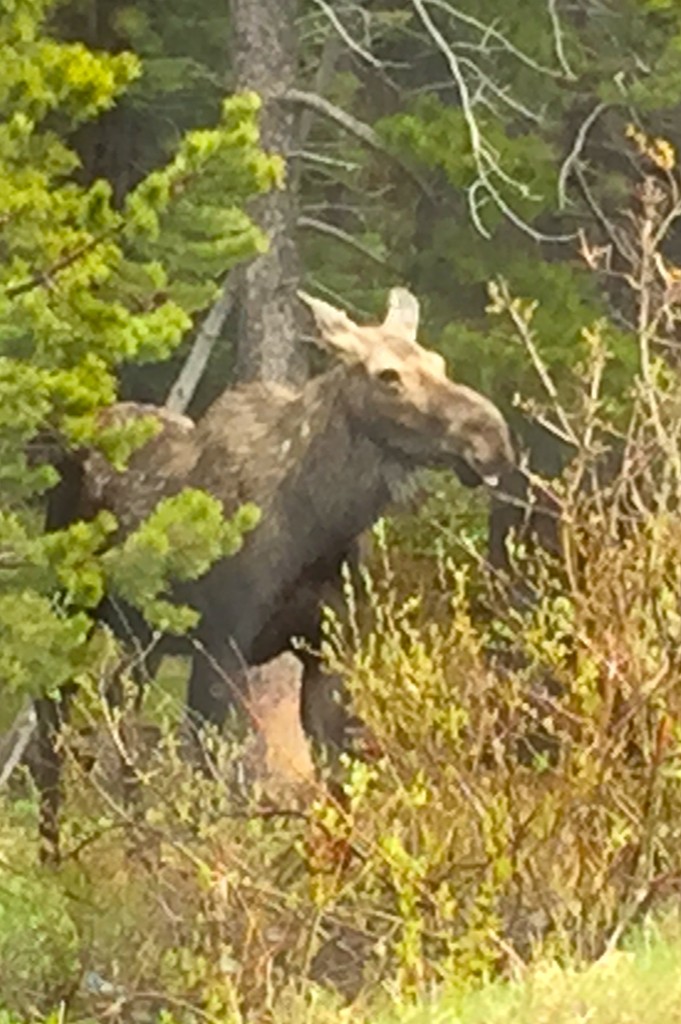 Contact Debbie Picard, Tourism Sales Manager for assistance planning the perfect watchable wildlife itinerary.
Happy wildlife watching,
RF
March 16, 2016
Related: FIT, Outdoor Adventure, Tour Operator