Small Active Group, 10 to 12 people, 7 day/7night
Fall is arguably one of the best and most beautiful times to visit Glacier Country. The temperatures are ideal for outdoor adventures and recreation opportunities are limitless. Come discover Western Montana's golden season.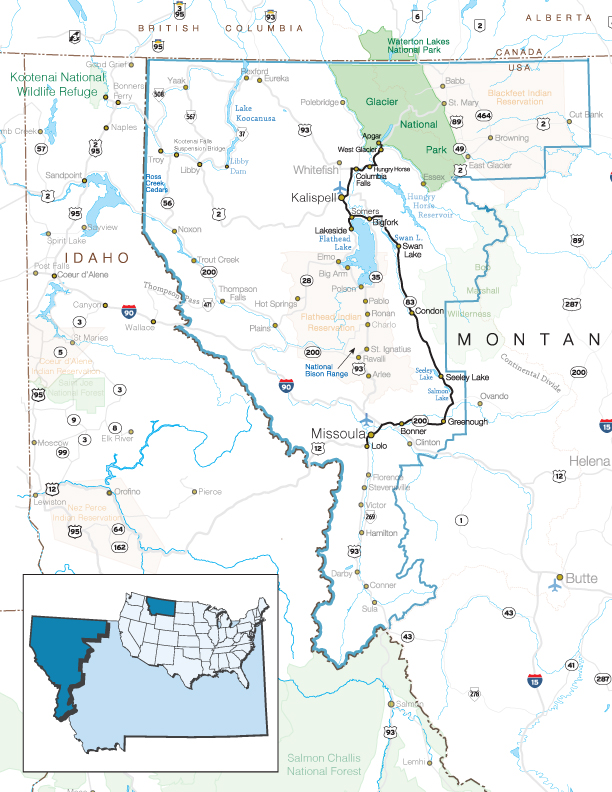 Day 0: Fly Into Glacier International Airport
Depending on your group arrival time, arrange a reception and tour of Conrad Mansion in Kalispell. Kalispell is a bustling community with notable Old West charm. Visit the Conrad Mansion Museum to see what luxury living was like in the late 19th century. Open year-round, learn about the Conrad family's contributions to the region with a docent-led tour or on your own self-guided tour. View all 26 rooms, unchanged since 1895. Overnight in Kalispell, Montana.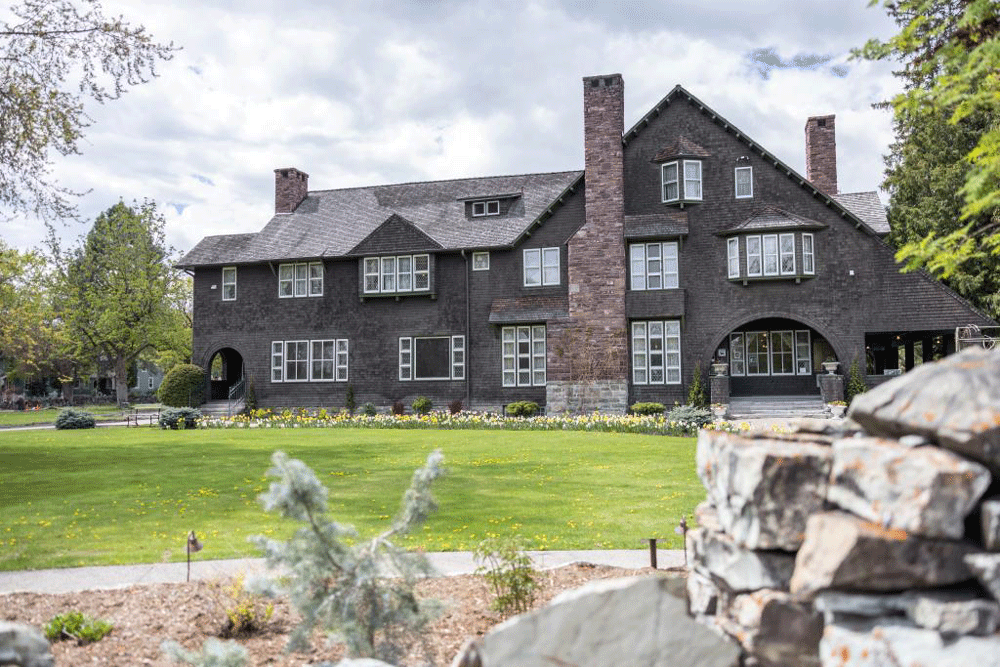 IF YOU GO:
Conrad Mansion Museum – 406.755.2166
Homewood Suites by Hilton – 406.755.8089
Day 1: Explore Glacier National Park by Red Bus Tour and Boat Tour
Kalispell is located just 45 minutes from the West Entrance to Glacier National Park. A wilderness of lakes, towering peaks and remnants of glaciers is readily accessible. Stop in West Glacier and get your provisions for the day. Include snacks and water, as those are scarce once you head into the park. Stop into Eddie's for some delicious ice cream and a souvenir before heading over to the Apgar Visitor Center.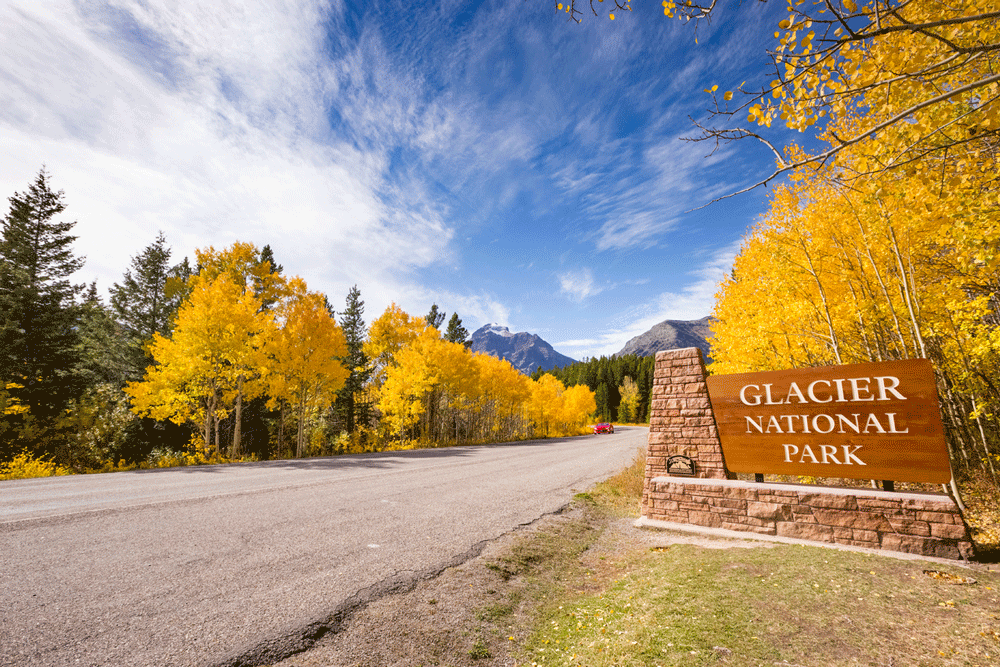 You'd be hard pressed to find a more scenic drive in the lower continental United States than the Going-to-the-Sun Road in Glacier National Park. Travel to the grand, hand-hewn Lake McDonald Lodge (20 minutes from West Glacier) where you can hop aboard a red bus for a tour of the 50-mile-long Going-to-the-Sun Road (various tour lengths available). The historic canvas-top tour buses were introduced in the 1930s and have since been restored and outfitted with propane engines—a gift from the Ford Motor Company. Additionally, Sun Tours provides an authentic glimpse of Blackfeet Nation culture and heritage via interpretive tours throughout Blackfeet Country, including the Going-to-the-Sun Road.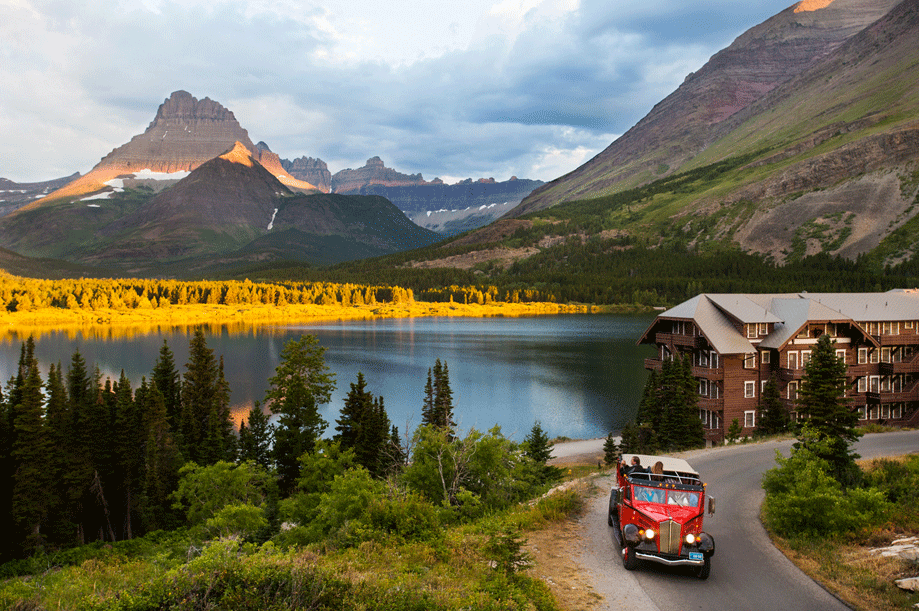 Narrated boat tours on historic wooden boats with Glacier Park Boat Company are offered several times a day on Lake McDonald, Two Medicine Lake, St. Mary Lake, Swiftcurrent Lake and Lake Josephine. The St. Mary Visitor Center is also definitely worth a stop while you're in Glacier National Park. Take a rest after an active day and stay a second night at the Belton Chalet.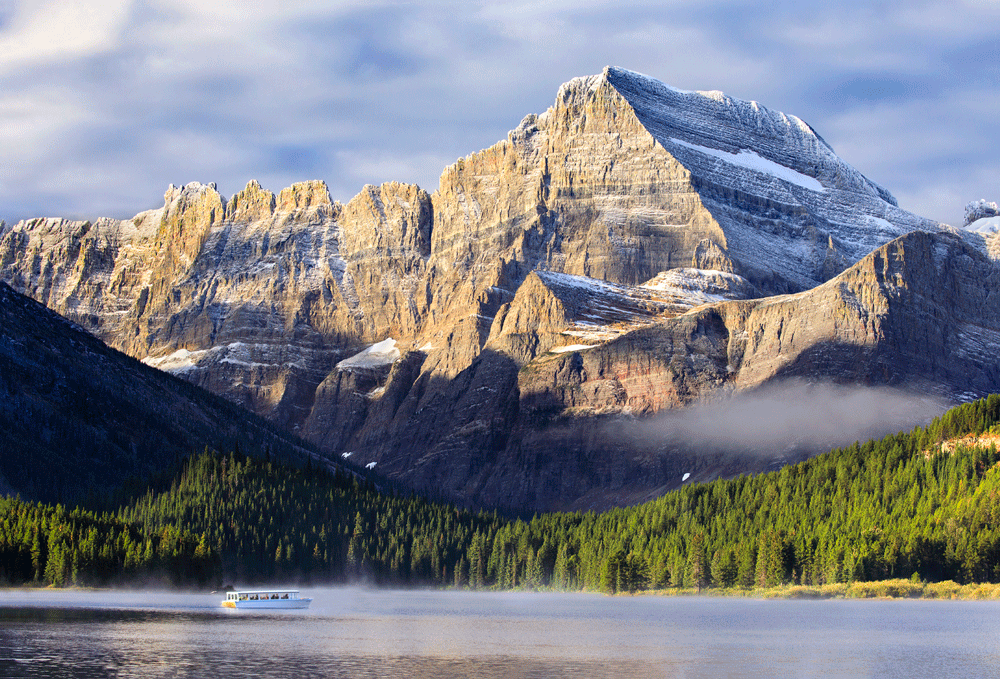 IF YOU GO:
Belton Chalet – 406.888.5000
Going-to-the-Sun Road + National Park Service – 406.888.7800
Sun Tours – 406.732.9220
Red Bus Tours – 855.733.4522
Glacier Park Boat Company – 406.257.2426
Day 2: Explore Glacier National Park by Whitewater Rafting or Hiking
Stop by Josephine's for a grab-and-go lunch on your way to the park. Our waters make up some of the wildest and some of the most serene parts of the region, and there's no shortage of ways to play in almost any of these sparkling rivers, lakes and streams. Near the park, the Middle Fork of the Flathead River has options for a wild whitewater excursion or a scenic leisurely float (or fly-fish) trip.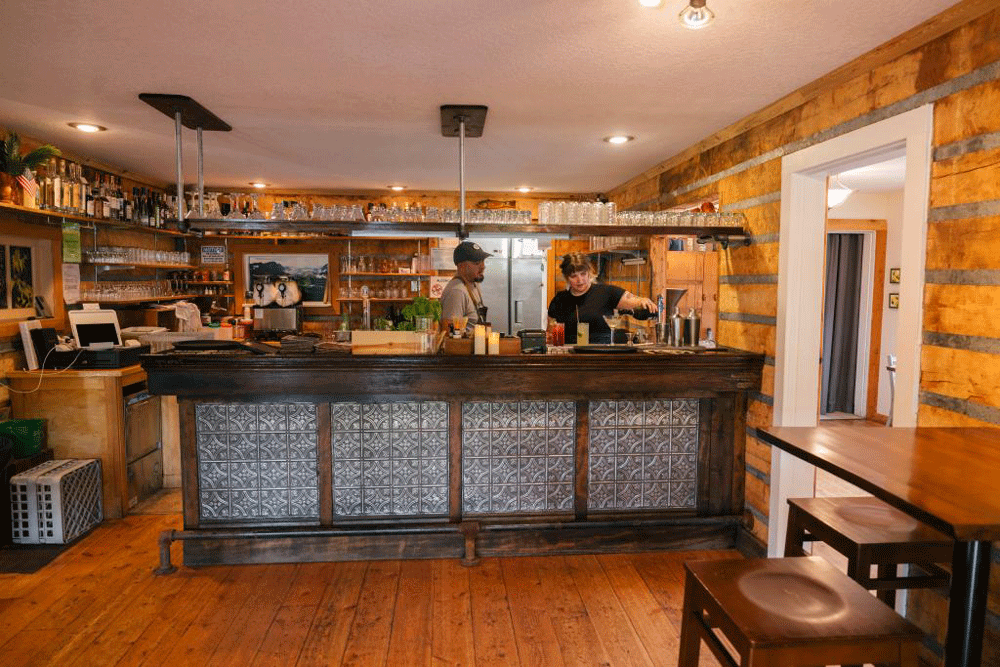 If you're group would rather explore by foot, hike the Highline Trail. Glacier National Park boasts more than 700 miles of trails, including short hikes to waterfalls, extended backcountry hikes to unnamed lakes, and everything in between with something for every skill level. Grab dinner at the historic Lake McDonald Lodge, Russell's Fireside Dining Room or Jammer Joe's Grill and Pizzeria, before returning to the Belton Chalet for a second night.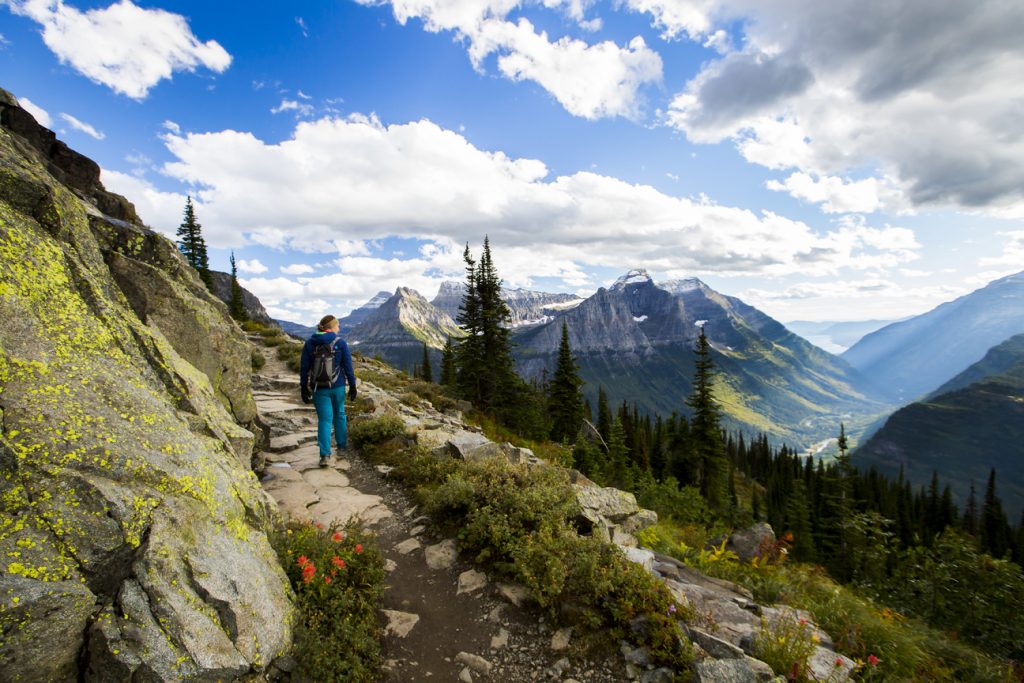 IF YOU GO:
Josephine's Speakeasy – 406.300.4755
Glacier Guides and Montana Raft – 406.387.5555
Great Northern Whitewater Raft – 406.387.5340
Lake McDonald Lodge – 855.733.4522
Day 3: Explore Historic Kalispell, Go Horseback Riding and Enjoy a Chuck Wagon Dinner
Make your way around Kalispell and climb aboard a historic trolley for a customized tour—your group is in for a treat. The guide will help lay out the history of downtown Kalispell and its historic homes and tell the story of the famous people who resided in them. Tour the Hockaday Museum of Art housing one of the largest collections of art and culture on the Blackfeet Indians and Glacier National Park. Originally built as a schoolhouse, the Northwest History Museum is now the home of NW Montana exhibitions and delves into the railroad and logging history of the area.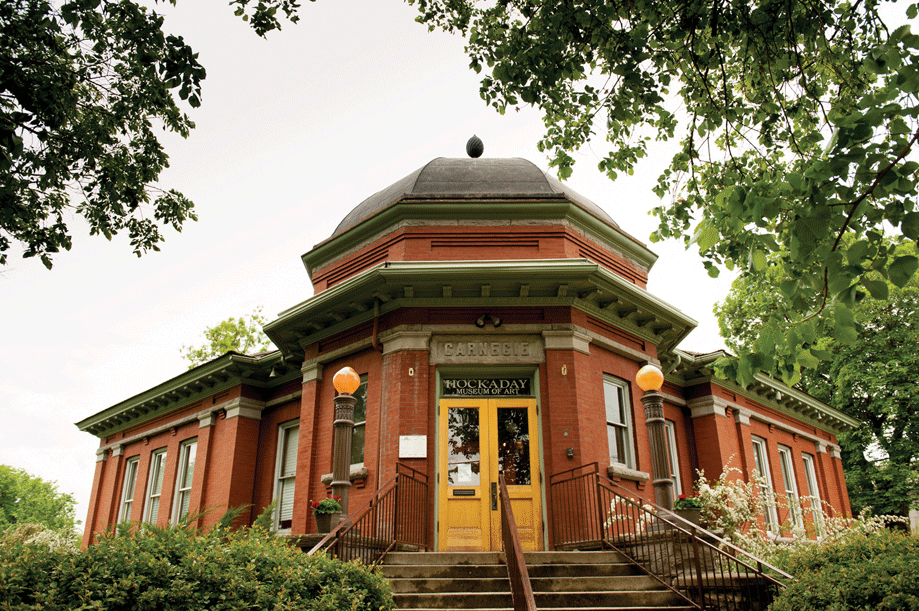 Afterward, Artemis Acres Paint Horse Ranch and Lonesome Dove Guest Ranch are both available for fun afternoon horseback rides followed by chuck-wagon dinners. Overnight at Springhill Suites.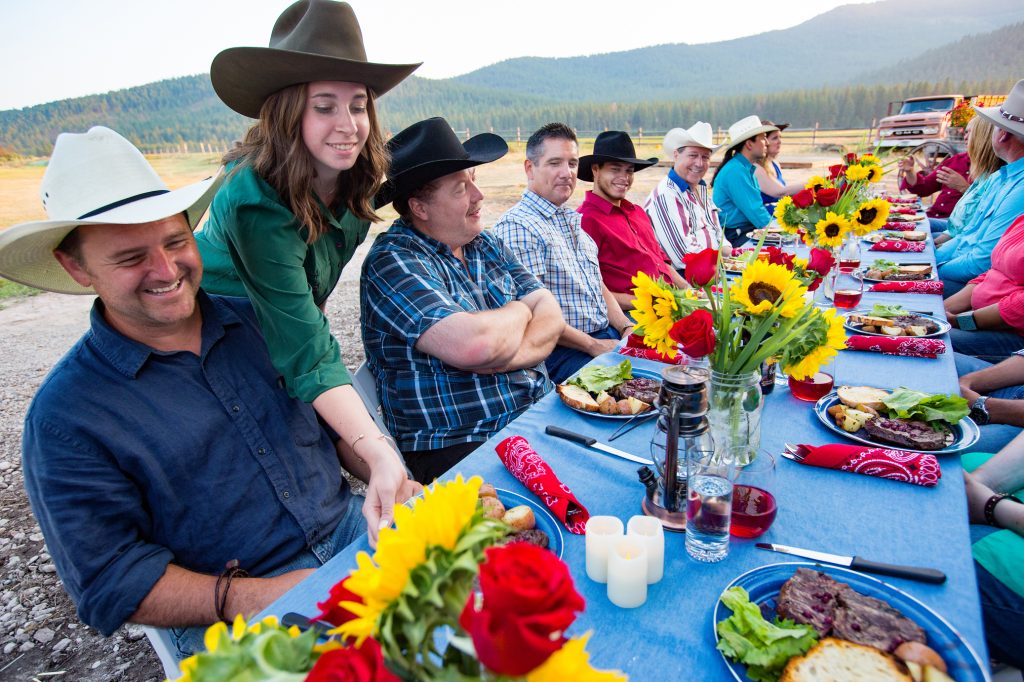 IF YOU GO:
Hockaday Museum of Art – 406.755.5268
Northwest Montana History Museum – 406.756.8381
Artemis Acres Paint Horse Ranch – 406.755.3723
Lonesome Dove Guest Ranch – 406.756.3056
Springhill Suites by Marriott – 406.314.6600
Day 4: Discover Purple Mountain Lavender, Take a Boat Cruise on Flathead Lake and Overnight in Bigfork
Tour the grounds of Purple Mountain Lavender just above Flathead Lake in Lakeside, Montana, featuring more than 1,000 lavender plants of 25 different varieties all grown in a chemical-free environment. Take in breathtaking views of the Flathead Valley and learn about all the different uses for lavender—from oil distillation and cooking, to drying for arrangements. If your itinerary schedule is tight and you'd rather have a class brought to your group, they are available at your hotel location and are great fun for everyone. Deb—the owner—will introduce you to lavender cookies and lemonade and show you how to make lavender sachets so you can take some Montana lavender home with you.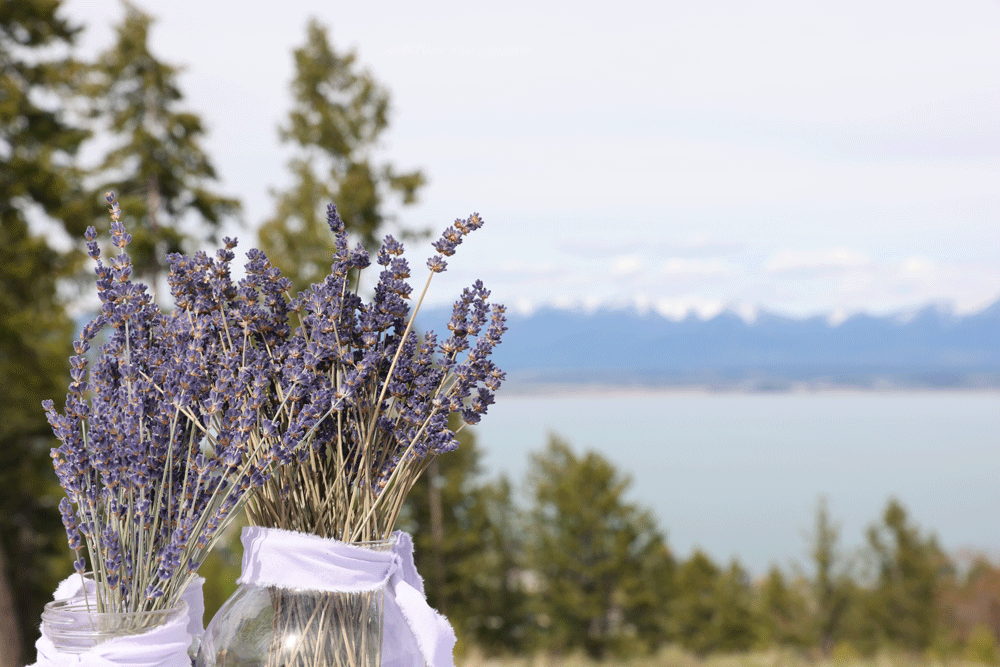 Plan a cruise on the largest freshwater lake in the West on Far West Boat Tours. Take an excursion around Wild Horse Island State Park and look for bighorn sheep, wild mustangs and other native wildlife. Plan to hop aboard for a dinner or sunset cruise. The ship has a fully licensed bar and multiple catering options are available for up to 150 passengers.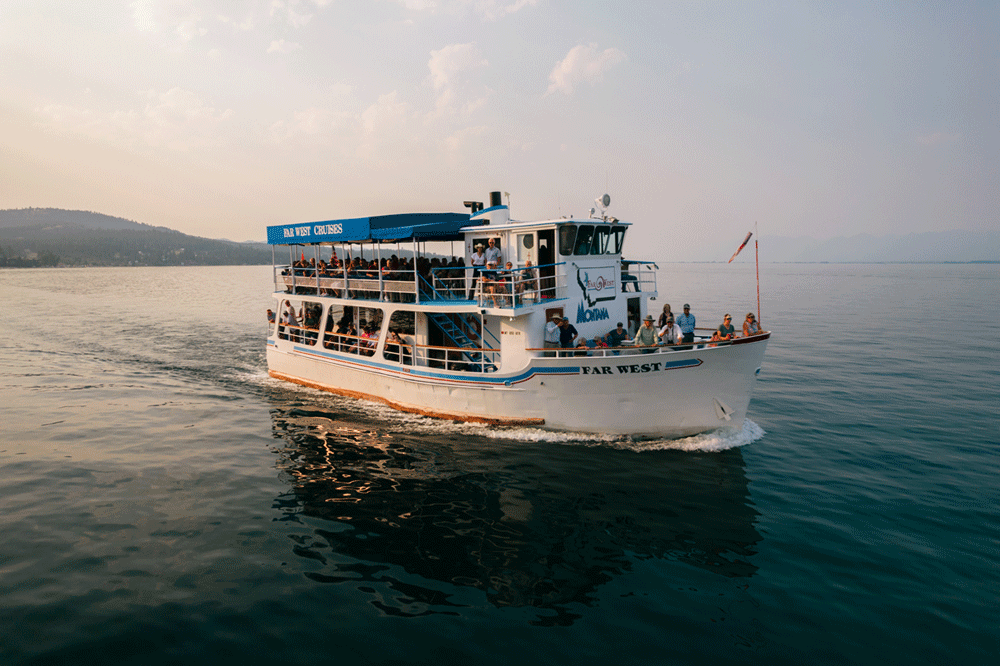 Continue around the shore of Flathead Lake to the charming community of Bigfork. Check into your hotel, then walk Electric Avenue, stopping at the shops, art galleries and boutiques along the way. If you're lucky, you can time the itinerary to catch a play at the Bigfork Summer Playhouse, staging Broadway-caliber productions. Overnight at Bigfork Mountain Lake Lodge in Bigfork, or, for a truly unique experience, stay in the one-of-a-kind mobile cabins at Roam Beyond in Columbia Falls.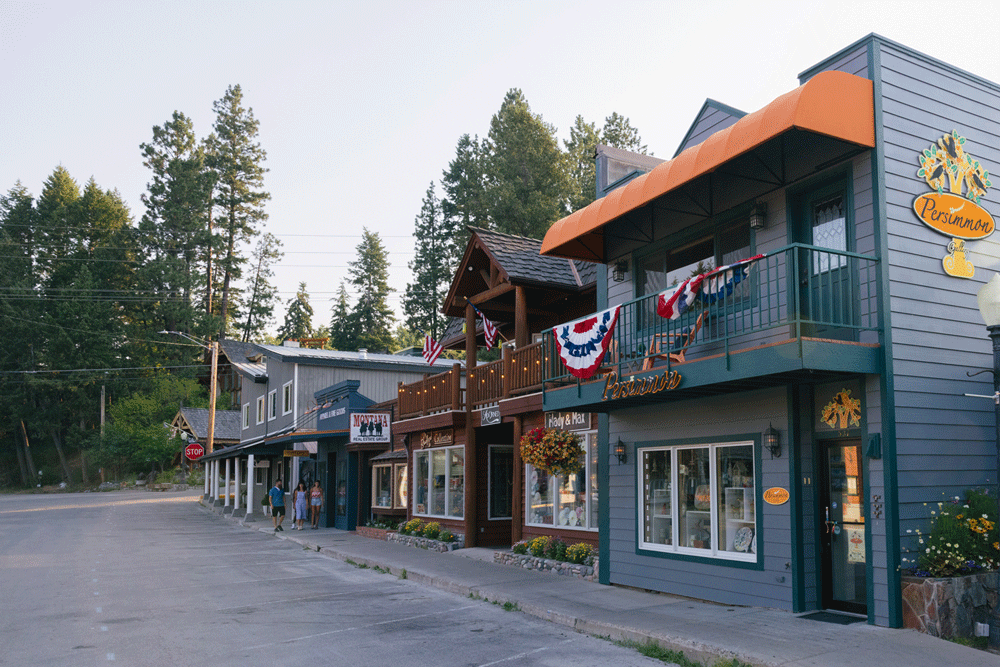 IF YOU GO:
Purple Mountain Lavender – 406.212.5626
Far West Boat Tours – 406.844.2628
Bigfork Mountain Lake Lodge – 406.837.3800
Roam Beyond – 206.458.1445
Day 5: Go Llama Trekking With Swan Mountain Outfitters and Kayak the Clearwater Canoe Trail
This scenic corridor on State Highway 83 is dotted with lakes and runs through the Mission and Swan Mountain ranges. The lushly forested landscape offers hundreds of miles of trails to hike and bike and runs between the Bob Marshall Wilderness and Mission Mountains. "The Bob" is the largest wilderness area in the lower 48 states. Stop to explore The Bob with Swan Mountain Outfitters, located in Swan Lake. Go for an easy hike and picnic lunch with a llama. These adorable creatures carry your lunch and gear while you trek to a beautiful waterfall for a picnic lunch.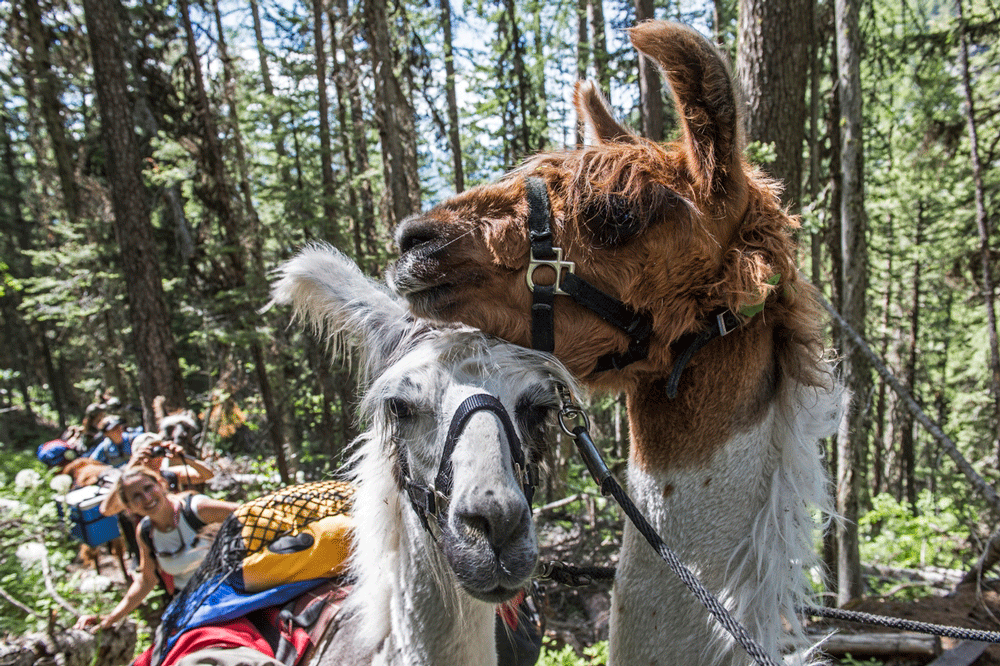 Midway between Swan and Seeley lakes, stop at Holland Lake and hike to Holland Lake Falls. The views here are jaw-dropping. Note, Holland Lake Lodge makes for a great post-hike place to pull up a barstool or have a Montana-inspired dinner. Or opt for a float on a kayak or stand-up paddleboard, rentals are available at Tamarack Resort. Beginning just outside Seeley Lake, the Clearwater Canoe Trail offers a lazy float through a dense willow marsh, entering the north end of the lake. Grab a classic Montana steak at Linley's before continuing on to Missoula to overnight at the Holiday Inn Downtown.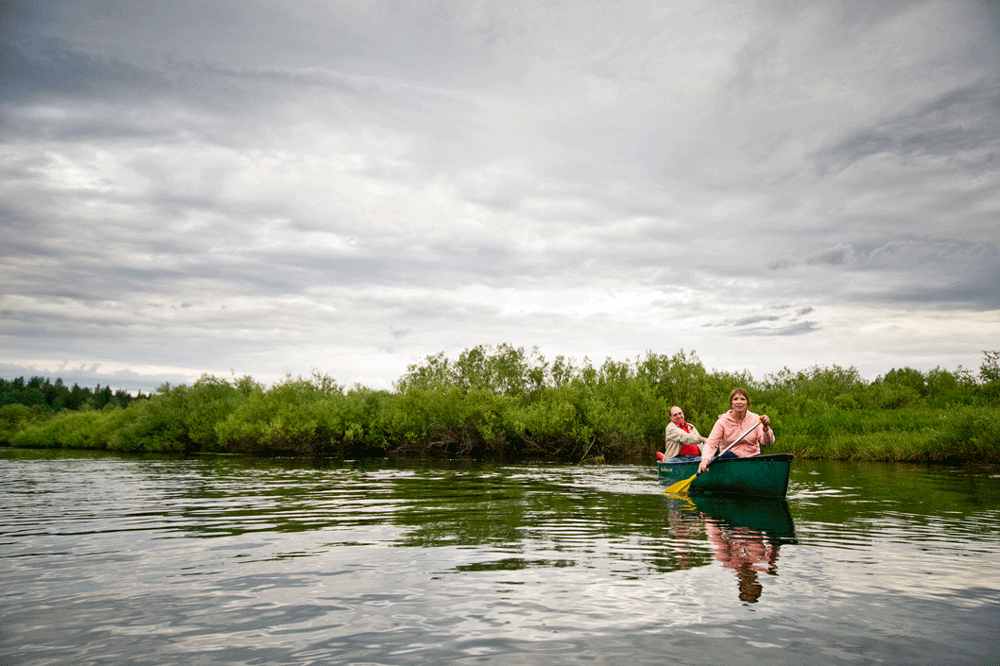 IF YOU GO:
Swan Mountain Outfitters – 406.387.4405
Tamaracks Resort – 406.677.2433
Lindey's Prime Steak House – 406.677.9229
Holland Lake Lodge – 406.754.2282
Holiday Inn Downtown – 406.721.8550
Day 6: Explore Missoula: Visit the Smokejumper Visitor Center, Rocky Mountain Elk Foundation Visitor Center, Historical Museum at Fort Missoula, Travelers' Rest State Park, Holt Heritage Museum, and River City Brews Cruise
Missoula is Montana's cultural hub and sits at the confluence of three rivers—the Bitterroot, Clark Fork and Blackfoot. The city boasts nine historic districts plus funky boutiques, live theater and music, a symphony and delectable dining.
Begin with a visit to the Smokejumper Visitor Center, the largest active smokejumper base in the nation. The Smokejumper Visitor Center is a unique opportunity to learn about this unusual, demanding and dramatic occupation. As you walk through the center you will visit the National Smokejumper Memorial, go inside a replica of a 1930s lookout tower and tour the smokejumper loft, where the smokejumpers work when they are not fighting fires.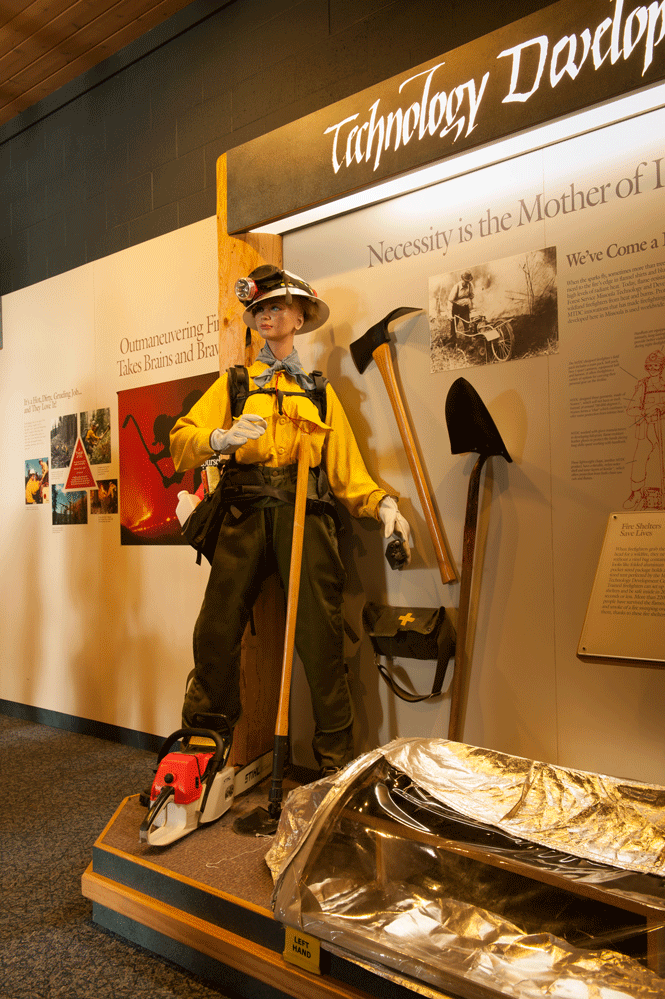 Then consider a stop in at The Rocky Mountain Elk Foundation Visitor Center. The center celebrates the conservation of public wildlands, working ranches and forests where elk herds can thrive. If local history is what you are looking for, visit the Historical Museum at Fort Missoula. Built in 1877, the fort sits on 32 acres and features 13 historical structures. It also provides a rich history lesson about the search for gold in the area and the impact the railroad had on western expansion. The Rocky Mountain Museum of Military History, also located at Fort Missoula, tells the story of the United States Army, from frontier times to present day.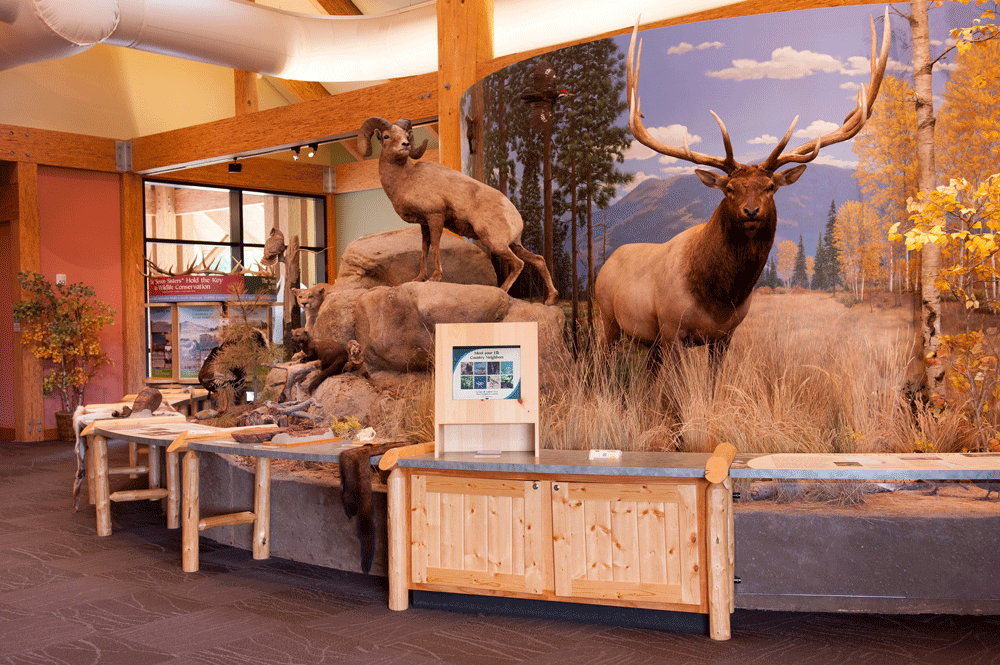 Grab lunch at Lolo Peak Brewery. Travel south on U.S. Highway 93 to Travelers' Rest State Park in Lolo. This National Historic Landmark marks the location of a centuries-old American Indian campsite that the Lewis and Clark Expedition used in 1805 and 1806. This exciting addition to this timeless place gives visitors glimpses of the time before and immediately after the Lewis and Clark Expedition traveled through the Bitterroot Valley. Then, head across the street to the Holt Heritage Museum and walk through interpretive collections of cowboy, American Indian and Lewis and Clark memorabilia. The museum is open by appointment only so your group will have the place to yourselves.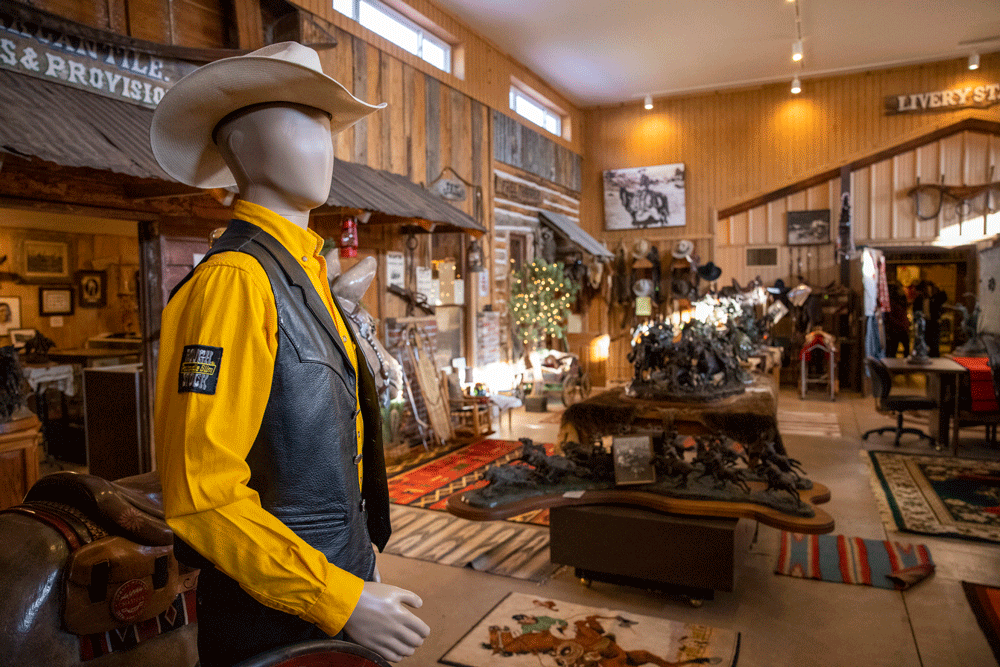 The microbrew industry is more than alive and well in Montana, with 30 breweries in Western Montana's Glacier Country alone. Tour Missoula's finest breweries with a downtown self-guided foot tour. If you are looking for a less strenuous way to visit our breweries, River City Brews Rafting Tours lets you fill up a growler with your favorite brew and enjoy either the Blackfoot or Clark Fork rivers while sipping suds with 12 of your friends, or strangers who will become friends by the end of the tour.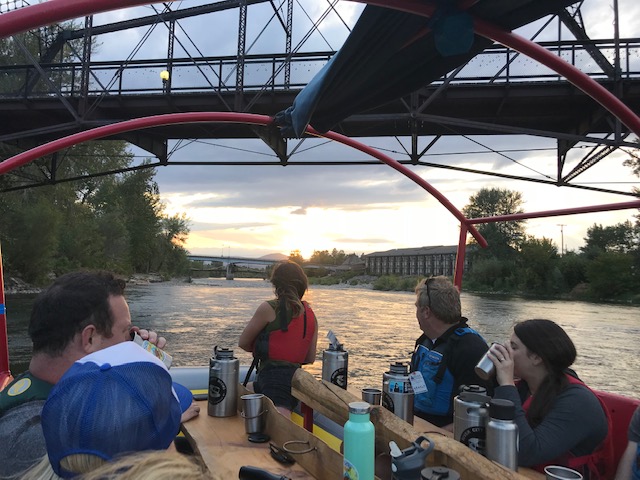 IF YOU GO:
Smokejumper Visitor Center Association – 406.329.4934
Historical Museum at Fort Missoula Association – 406.728.3476
Rocky Mountain Museum of Military History – 406.549.5346
Holt Heritage Museum – 406.273.6743
Travelers' Rest State Park – 406.273.4253
River City Brews Rafting Tours – 406.924.9713
Day 7: Depart From Missoula Montana Airport
Depart from the new Missoula Montana Airport terminal. This itinerary can be done in reverse as well.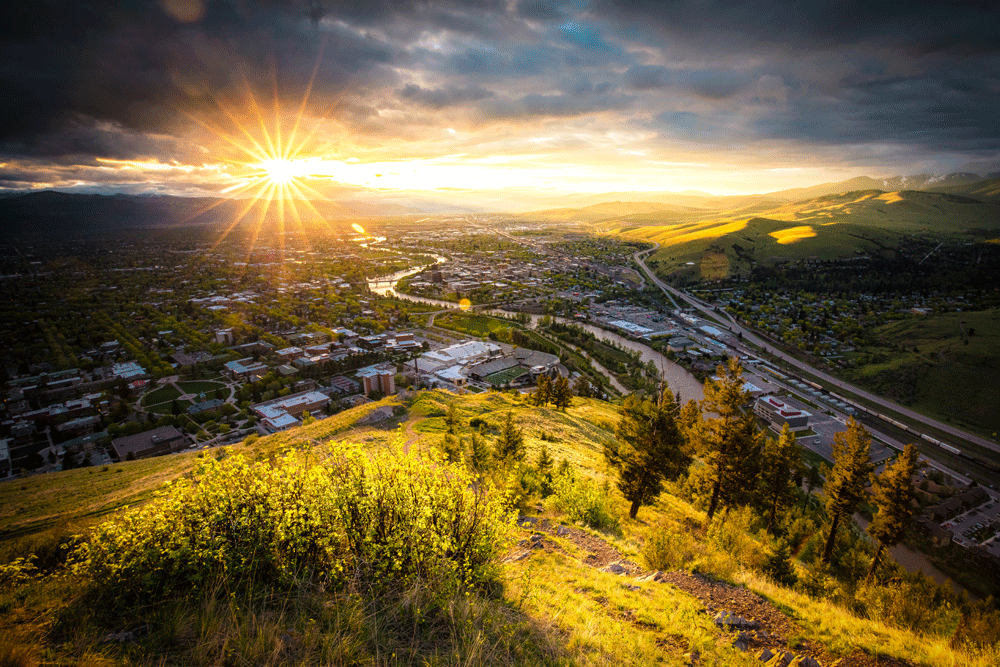 If you need further help with this itinerary, feel free to reach out, we are always here to help.
AS
August 17, 2022
Related: Bigfork, Flathead Lake, Glacier National Park, Group Tours, Historic Tours, Itinerary, Kalispell, Lakeside, Lolo, Missoula, Outdoor Adventure, Seeley Lake, Seeley-Swan Valley, Tour Operator, West Glacier