The fact of the matter is this: Montana is a big place. It's roughly the geographic size of Germany, with still only one million people that call this massive—fourth largest in the U.S.—state home. What does that mean for groups and international travelers coming to visit? Be ready to experience wide-open prairies, snowcapped mountain peaks, rushing waterways and the biggest sky that you really have to see to believe. The question often comes up, besides Glacier National Park what are your favorite hidden gems in Western Montana? To help, I've rounded up the top 11 most amazing places in Western Montana's Glacier Country (some you've probably never heard of). Some are off the beaten path or are considered hidden gems, but, if time allows, they should be added to your Montana travel itinerary.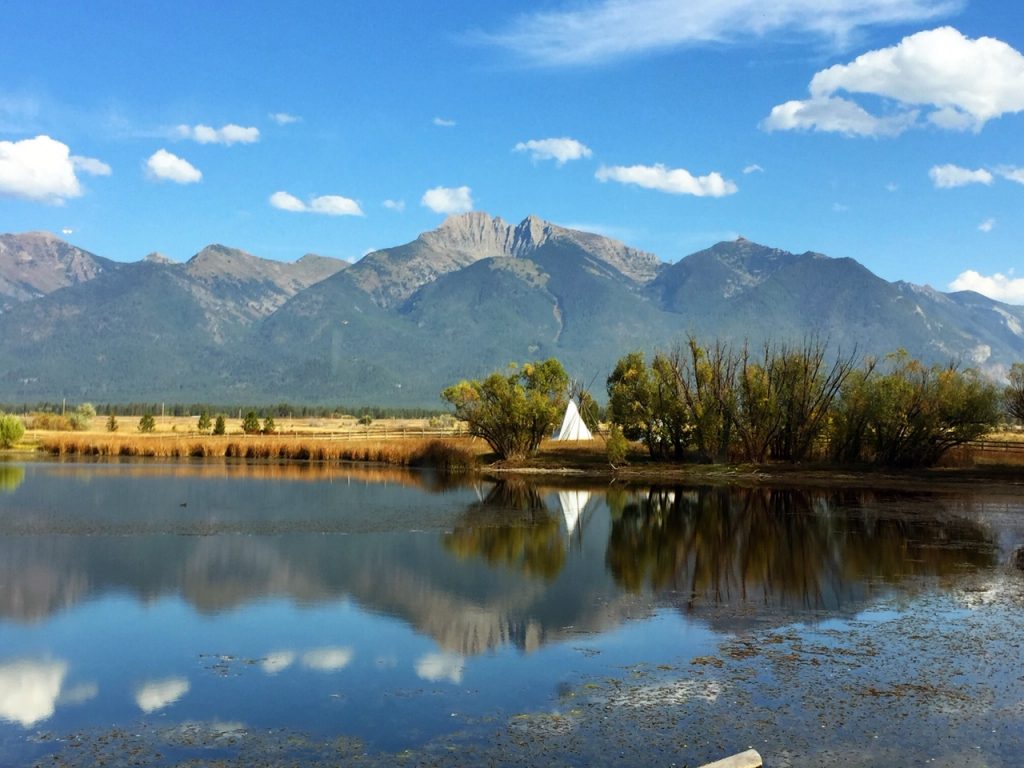 Smokejumper Visitor Center. Located in Missoula, the Smokejumper Visitor Center is open Memorial Day weekend through Labor Day weekend with regularly scheduled tours, and then by appointment other times of the year. It gives people a glimpse into what it's like to be a smokejumper (which is a firefighter who parachutes into remote areas or regions that are not very accessible). During early summer (typically late April – early June), visitors to Missoula may see smokejumpers taking practice jumps as they prepare for the upcoming fire season. True heroes.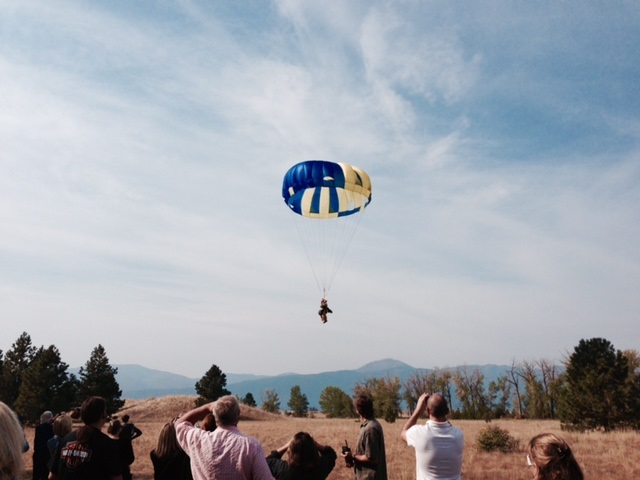 The Garden of One Thousand Buddhas. Located just off U.S. Highway 93 (north of Arlee in Western Montana) is the Garden of One Thousand Buddhas. The thing that stands out the most about the garden: it was built as a center for peace. This garden is a celebration of that. It's a place for inclusivity and where anyone, no matter their thoughts and beliefs, can come to find peace in one of Montana's most beautiful valleys.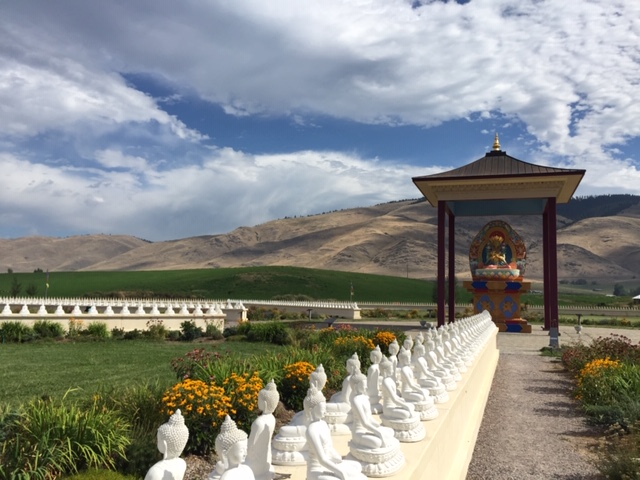 (The other) Lake Como. Most people when they think of Lake Como, Italy comes to mind, but this is Montana's Lake Como and one of the state's most beautiful spots. Situated a short drive northwest of Darby, Lake Como has beautiful snowcapped mountain views, a trail system that allows you to stroll out and back or take a 7-mile (11.2 km) hike around the lake. Relax and enjoy the beautiful sand beach. Yes, a sand beach in Montana!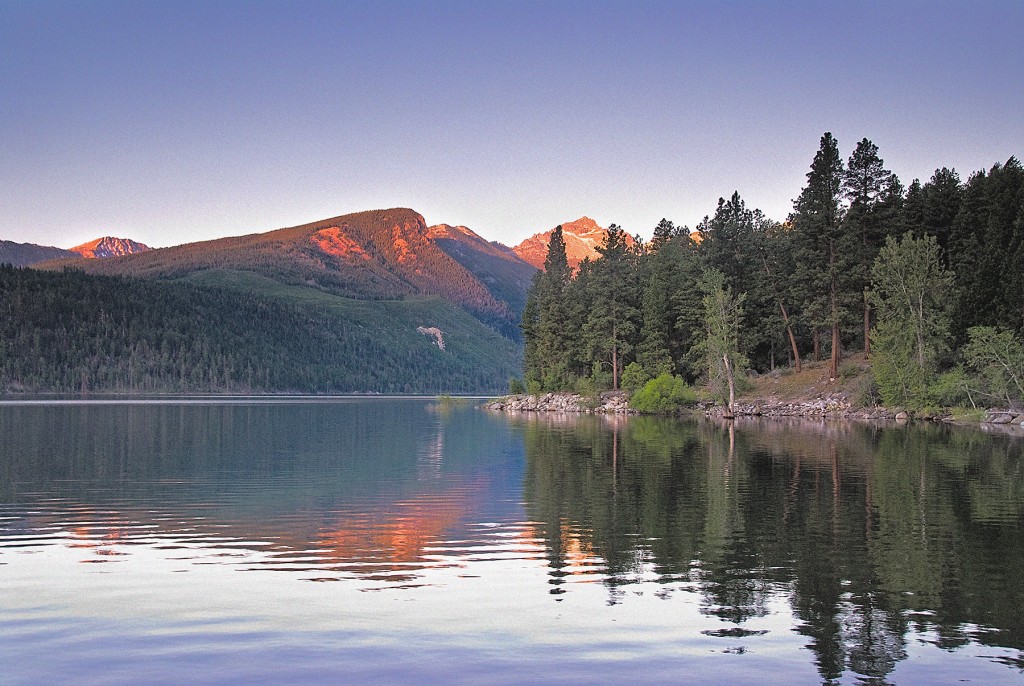 St. Ignatius Mission.  If you're cruising through St. Ignatius on U.S. Highway 93, you won't notice it unless you look to the northeast as you're coming into town. But make the quick stop to walk the grounds and see the inside of the mission. What makes it so special: The mission has 58 hand-painted murals on its walls and ceiling that were painted by Brother Joseph Carignano, the cook and handyman at the mission back in the late 1800s.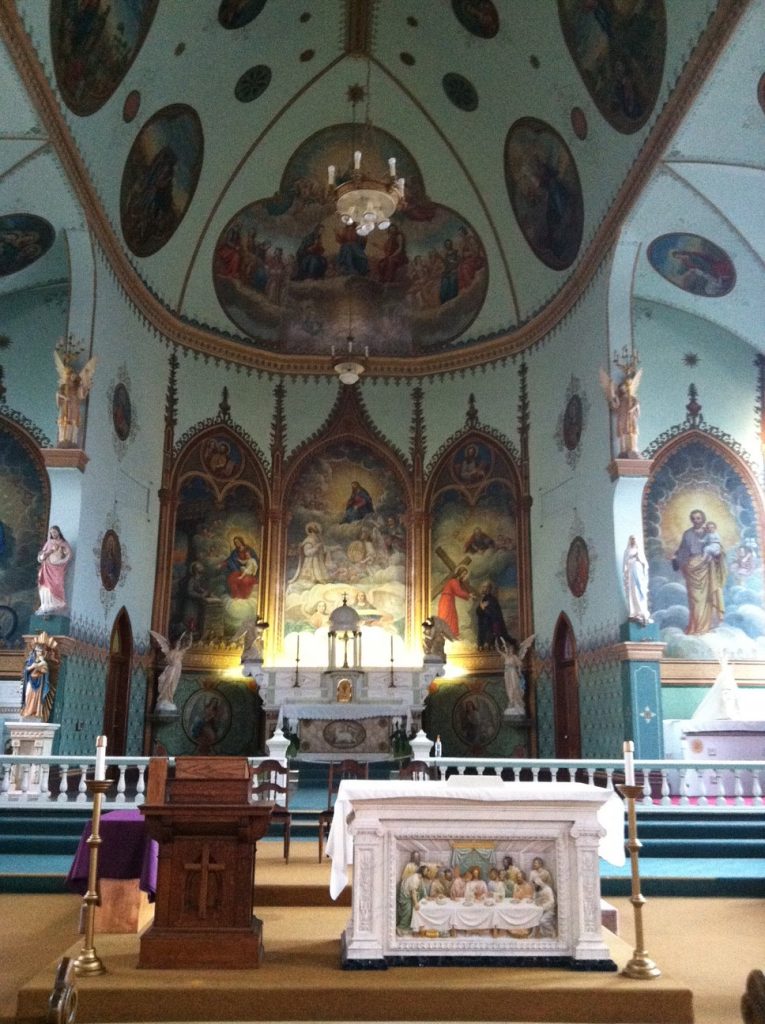 Looking Glass Highway. Located on the east side of Glacier National Park, and also known as State Highway 49, Looking Glass Highway is a seasonal road that connects East Glacier Park to U.S. Highway 89. It also happens to offer incredible views of the Two Medicine Valley and the Blackfeet Nation. Note: It's not a road for motorcoaches due to its twists and turns, but motorcycle riders LOVE it.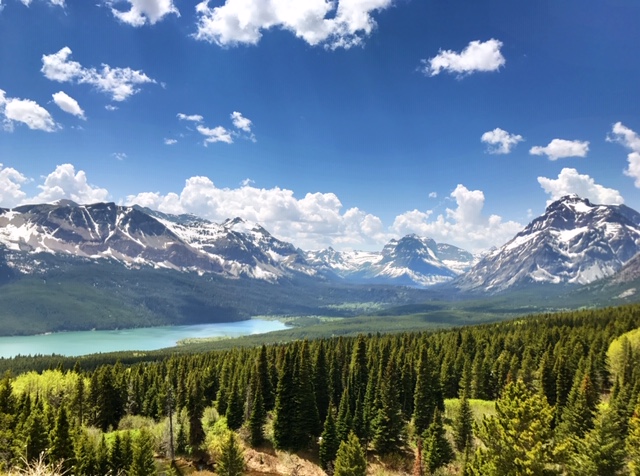 Holland Lake and Holland Falls. Another one of my favorite spots in Western Montana is Holland Lake. It's located in the Seeley-Swan Valley between the stunning Mission and Swan Mountain ranges and is truly one of the most beautiful destinations in Western Montana. A 3-mile (4.8 km) out-and-back hike around the lake's shoreline ends at cascading waterfalls. Again, off the beaten path, but so worth the drive to find it.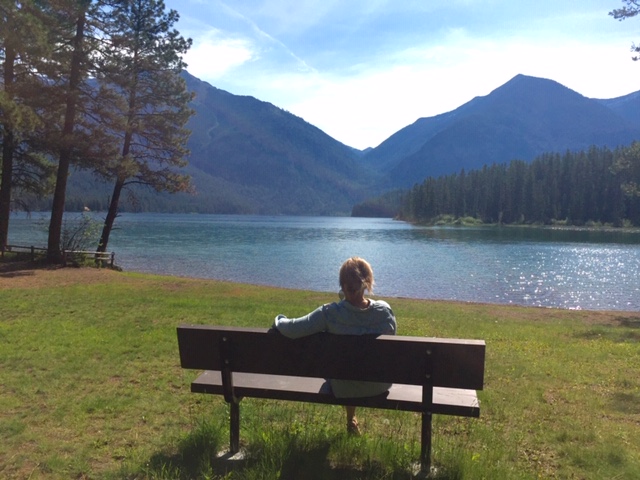 Lolo Creek Steakhouse. If you're visiting Western Montana, steak should be on your itinerary and this is rated one of the best steakhouses in Montana. Located just south of Missoula in Lolo, and housed in a rustic log lodge-style building with a distinct Montana-esque atmosphere (picture every kind of animal mounted on the walls), with an open-flame grill in the middle of the restaurant. You really haven't had steak until you've had one from Lolo Creek Steakhouse. Insider tip: Go to dinner a little early and check out the Lolo Creek Distillery behind the restaurant. I suggest the Rippin' Lips (a fishing term) or Griz Mule (dedicated to the University of Montana Grizzlies). The steakhouse will call the distillery when your table is ready.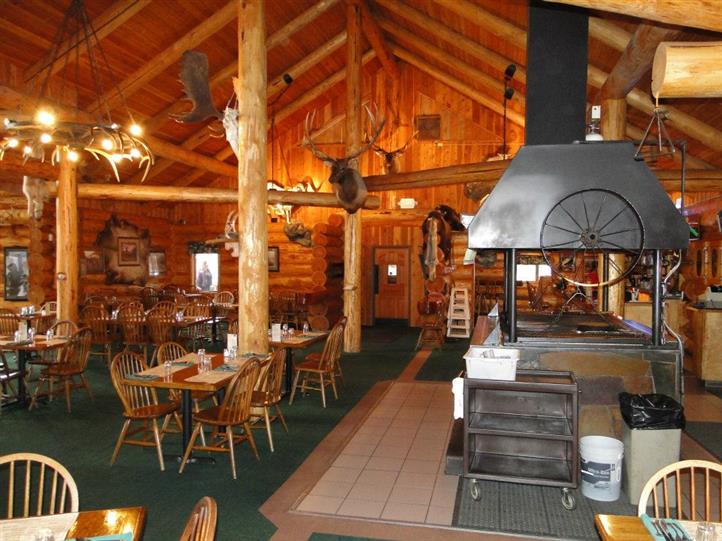 Flathead Lake. A Montana fun fact: Flathead Lake is the largest freshwater lake in the West (yes, larger than Lake Tahoe). And due to its sheer size—as in its 185 miles (298 kilometers) of shoreline—Flathead Lake is a fun destination in Western Montana. My best advice: Drive U.S. Highway 93 and State Highway 35 around the lake, stop at The Raven for lunch, visit one of the state parks along the shore of the lake and take a cruise with Far West Boat Tours.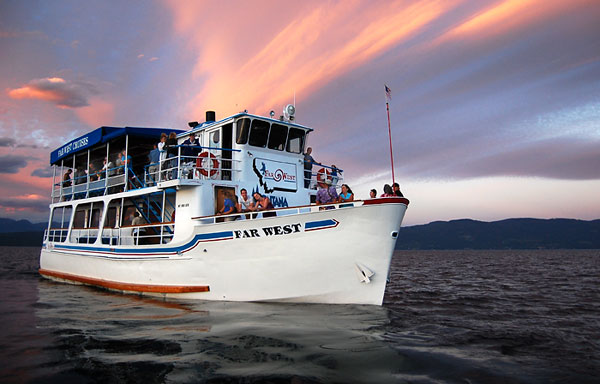 Clearwater Canoe Trail. If you want one of the most peaceful morning experiences you could ever have, plan to paddle the Clearwater Canoe Trail. This 4-mile (6.4 km) trail is on a portion of the Clearwater River (just north of Seeley Lake) that's closed to motorized boats. Time it right (that is, go in the early morning) and you'll likely have it all to yourself.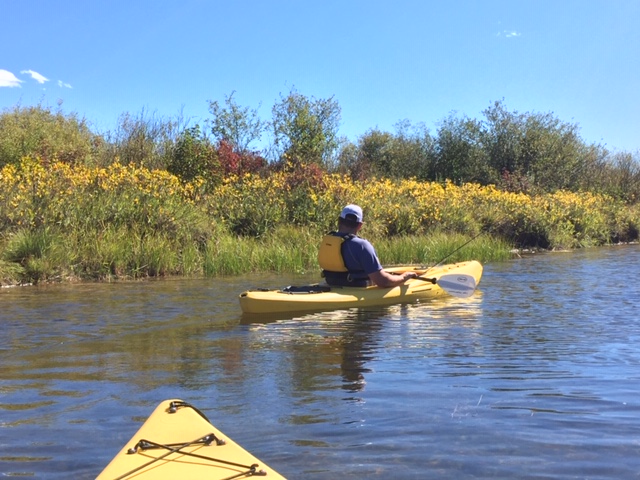 Kootenai Creek. This trailhead, located in Montana's Bitterroot Valley just north of Stevensville, is one of the best places to take a hike. Plus, it's a mecca for rock climbers, and rock climbing spectators (like myself). Insider tip: After hiking in the Bitterroot National Forest, plan to end your day in Stevensville with a visit to the local brewery, birding at the Lee Metcalf National Wildlife Refuge or strolling the grounds of the Historic St. Mary's Mission.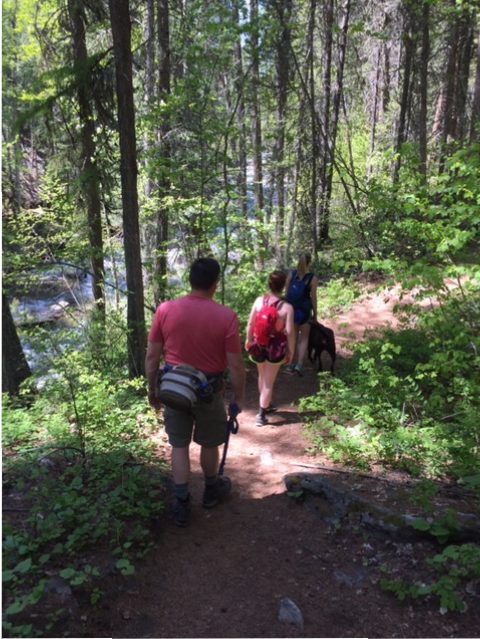 The Bison Range. This is a place I can visit time and time again and never have the same experience twice. The Bison Range is a wildlife preserve that is home to 350 head of roaming bison, along with antelope, deer, elk, coyote, bighorn sheep, bear and an astounding amount of birds. Insider tip: What's the difference between bison and buffalo? Sometimes the term buffalo is used interchangeably especially with the American Indian nations, but the difference is that the American Bison is native to North and South American and Europe, while the buffalo is native to Africa and Asia. In Montana we call them bison.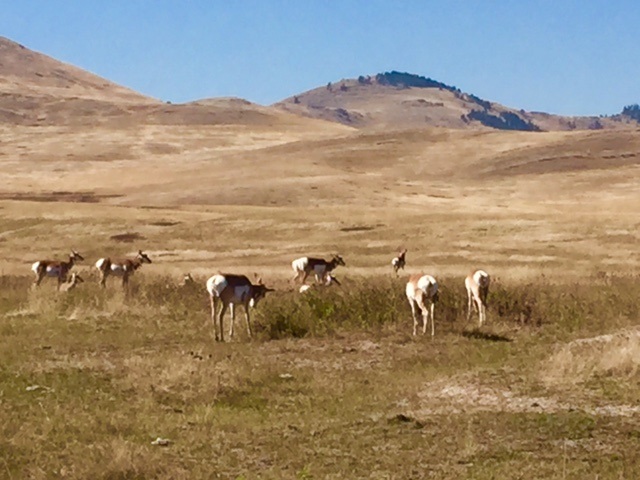 For more information on where to stay throughout Western Montana, visit our tour operator website. If you need additional tour itinerary assistance, feel free to drop me a line; I'm always here to help.
Happy Adventuring!
DP
March 29, 2019
Related: Bitterroot Valley, Darby, East Glacier Park, FIT, Flathead Lake, Group Tours, Lolo, Missoula, Motorcycle Tours, Outdoor Adventure, Seeley Lake, Seeley-Swan Valley, Stevensville, Tour Operator