Missoula is a chameleon. It feels like a small town when I run into a neighbor in the airport TSA line, but when enjoying a rooftop cocktail before heading to see a nationally acclaimed musical artist at the KettleHouse Amphitheater, the vibe leans more hip, urban city. As a Missoula native, I feel incredibly lucky to live in this vibrant mountain town that truly has something for everyone. And it is such a privilege to work in an industry where I get to share this community with visitors from near and far. Here is a short list on why you should bring your group to meet in Missoula: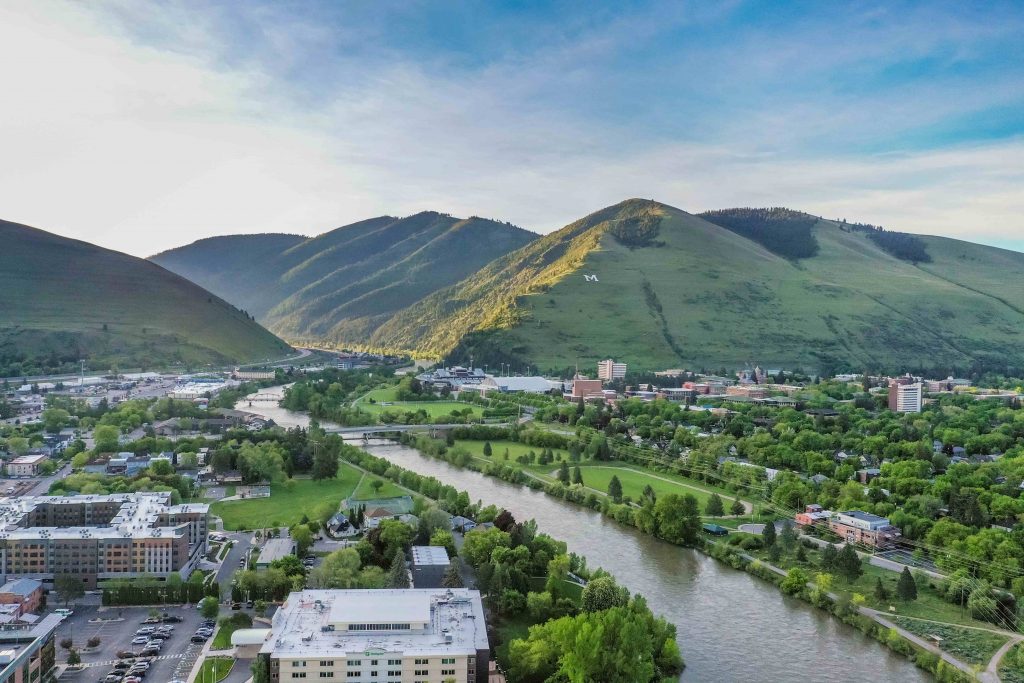 1. Missoula is convenient to get to and easy to get around.
The Missoula Montana Airport (MSO), and its newly constructed terminal, is located 5.6 miles from downtown Missoula. Air carriers include Delta, United, Alaska/Horizon, American Airlines and Allegiant Air, providing direct flights to 15 major markets. Three major highways provide easy access to Missoula: Interstate Highway 90, U.S. Highway 10/93 and Montana State Highway 200. The award-winning Mountain Line public transit system offers zero-fare rides, making travel within Missoula convenient.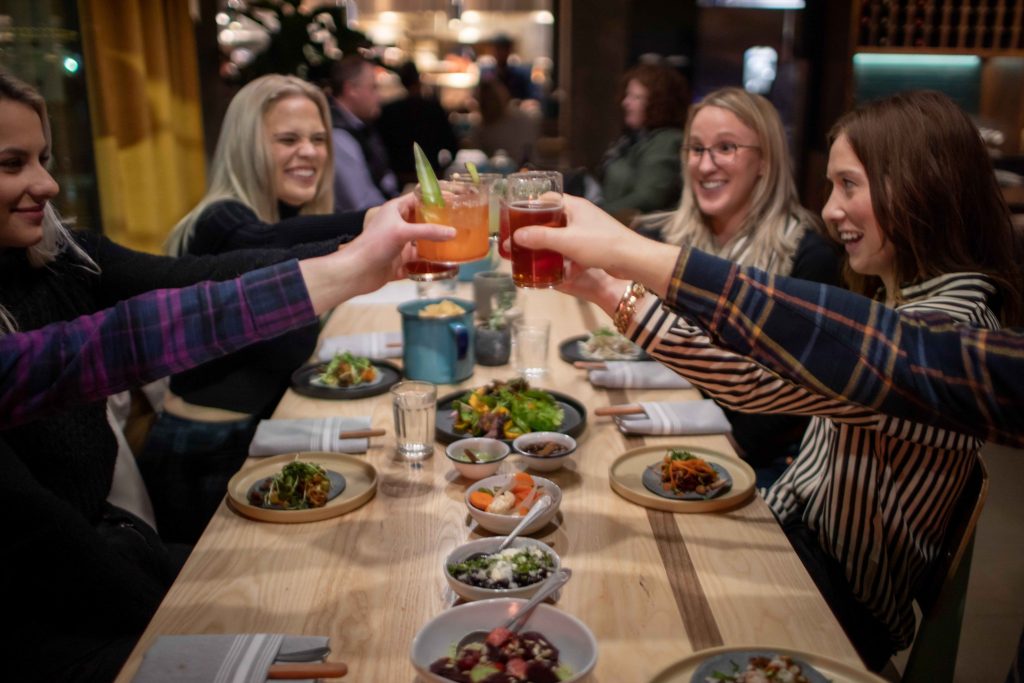 2. Missoula has a variety of hotels and meeting spaces.
Missoula has a wide variety of select service properties, including three full-service conference hotels totaling over 50,000 square feet; a dedicated conference center on the University of Montana campus; a host of unique venues, like our historic downtown theater, The Wilma; and our downtown pavilion at Caras Park. With a total of 3,400 guest rooms and over 175,000 square feet of meeting space, Missoula has just the right venue for your group.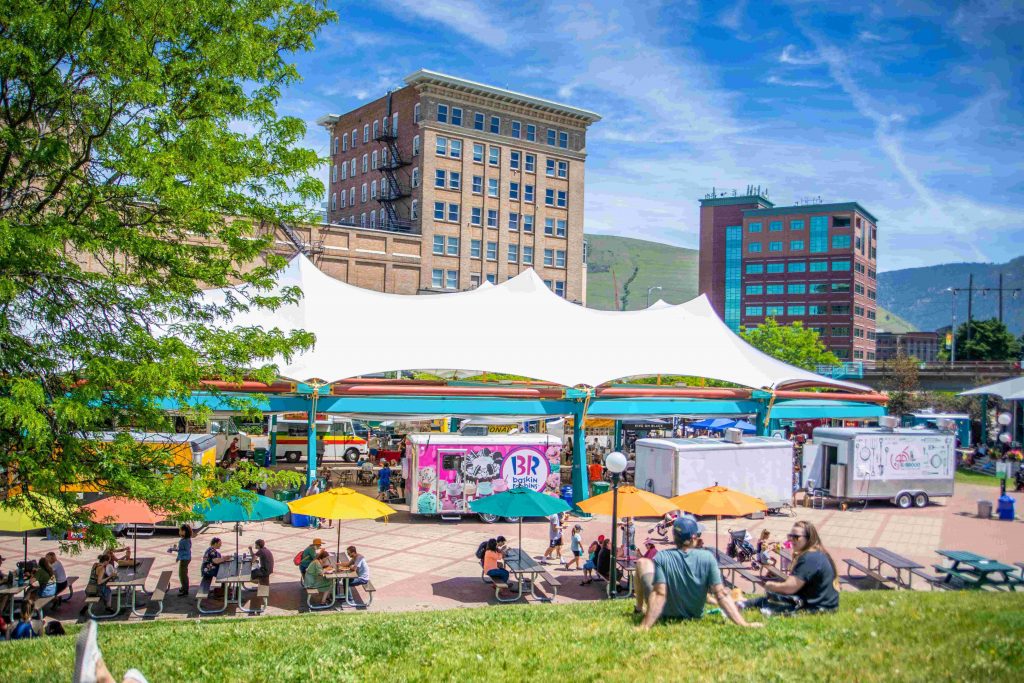 3. Missoula is brimming with countless post-meeting activities.
There are endless activities to choose from in Missoula. The Clark Fork River runs through the heart of downtown offering rafting, kayaking, tubing and fly-fishing. Trailheads to Mount Sentinel, Mount Jumbo and the North Hills are within walking distance from downtown, offering incredible views of the Missoula Valley. Additionally, there are three major wilderness areas within minutes of downtown and over 30 miles of pedestrian and bike trails that follow the Clark Fork River through town. Vibrant downtown Missoula offers dozens of local restaurants, boutiques, pubs, live music venues and art galleries. With over 200 places to eat and drink in Missoula—ranging from fast-food to five-star rated—every palate and pocketbook are accommodated. Not to mention, 14 local breweries, two distilleries, a cidery and a winery. Groups can add fun experiences and team-building activities to their meeting agendas, like a whitewater adventure with Montana River Guides, or a mellow booze cruise with River City Brews rafting tours. Or maybe you want your attendees to stretch their legs on a naturalist guided hike with the Montana Natural History Center or explore the historic back alleys of downtown on an Unseen Missoula tour.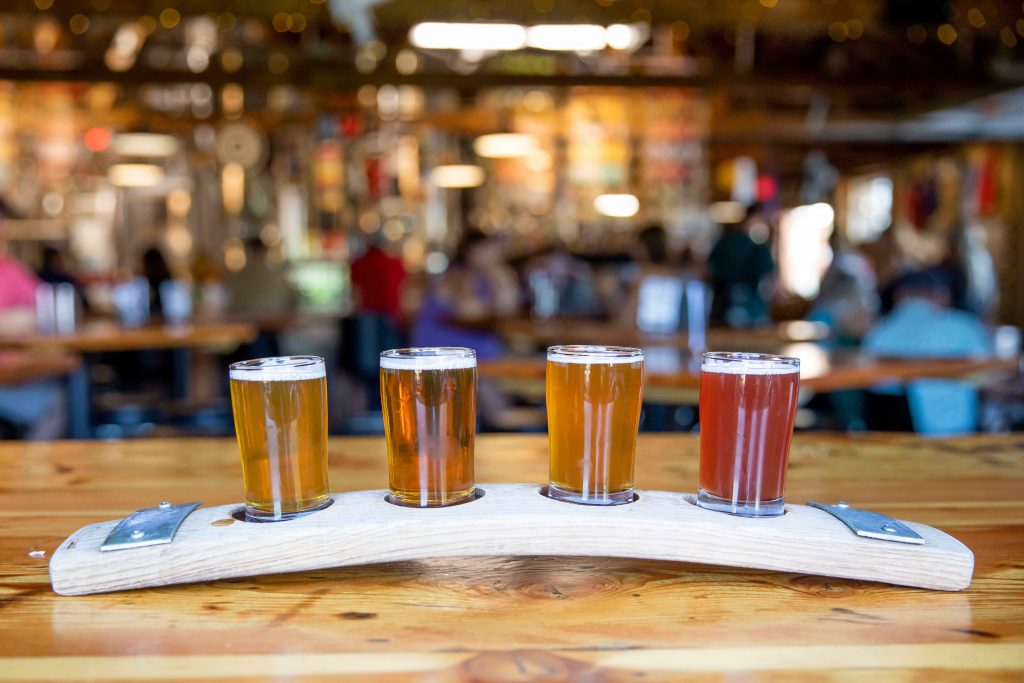 4. Missoula has money to put toward your meetings and events.
Destination Missoula and the Missoula Tourism Business Improvement District have an Events Grant Fund to provide funding for new or growing meetings and events. The grant has two yearly cycles, and the fall cycle is open now with applications due September 1, 2023. Learn more at https://tbid.destinationmissoula.org/grant-opportunities/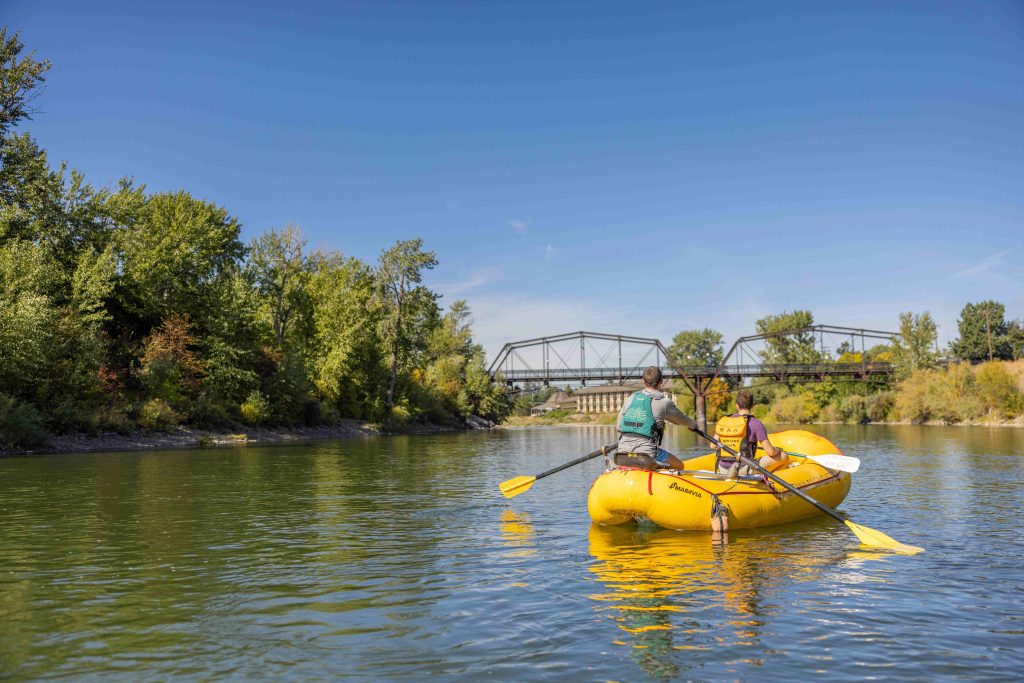 5. Missoula serves as a gateway to Glacier and Yellowstone national parks.
Located a scenic 140 miles south of Glacier National Park and an easy 260 miles northwest of Yellowstone National Park, Missoula is a prime gateway to two of our country's national treasures. Meeting and event attendees love to extend their time in Missoula and in Montana to experience these bucket-list destinations.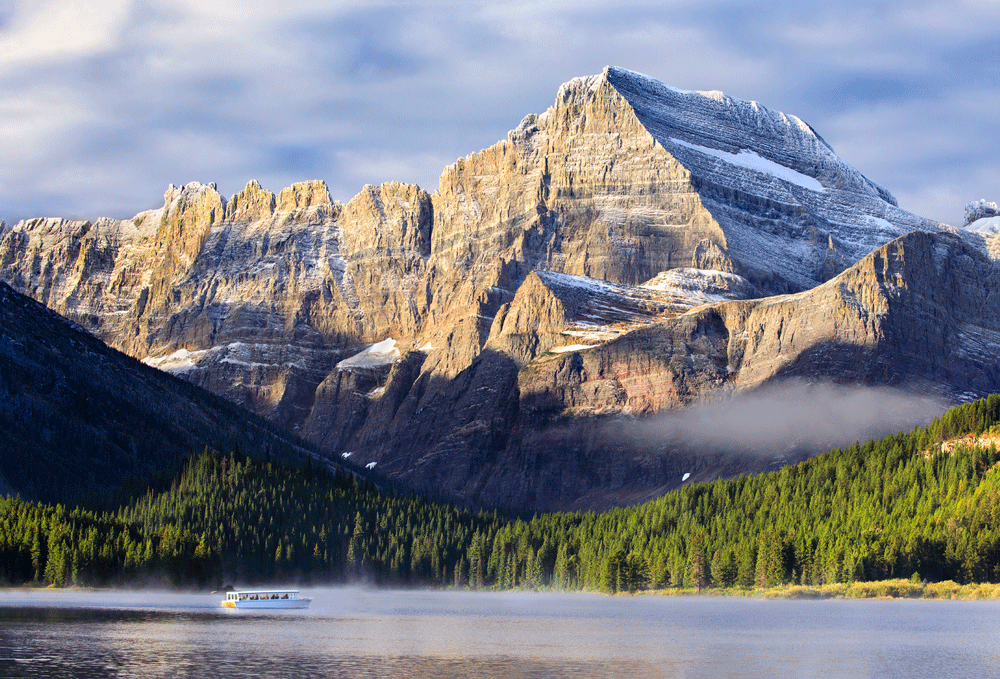 Offering serene mountain views from every angle and state-of-the-art meeting facilities, meeting in Missoula is the perfect location to combine business, adventure and relaxation. To take a deeper dive into Missoula, check out our virtual FAM.
I look forward to welcoming you to Missoula in the near future!
Emily Rolston
Destination Missoula – Group Sales Manager
About the author:
Emily joined the Destination Missoula team in 2018 and is currently the Group Sales Manager, with a focus in the meetings/conventions market. She works to bring various groups to town for their conventions, meetings, board retreats and more, plus helps make these groups' Missoula experiences unforgettable.
A Missoula native, Emily loves being outside and takes advantage of every season in Missoula. You'll find her hiking and biking on the trails, and on the rivers rafting and fishing with her partner, Matt, and their two pups. She is passionate about connecting with Missoula's community and landscapes and wholeheartedly subscribes to Dorothy's mantra "There's no place like home."
July 12, 2023
Related: Culinary, Direct Flights, Food, Guest Post, Incentive, Meeting Planner, Meetings & Conventions, Missoula