Miles and miles of trails and winding rivers among acres and acres of pristine landscapes and glacial-carved terrain—including the Crown of the Continent, Glacier National Park—make Western Montana's Glacier Country a premier travel destination for international visitors, adventure enthusiasts and group tour explorers.
Our friends at Weatherwood Homestead in Columbia Falls have detailed how clients can have the perfect Glacier Country getaway with these six tips for the experience of a lifetime.
Include Weatherwood Homestead as a key component for Glacier Country adventures.
After a day of exploration and adventure, you can retreat to the deep quiet and privacy of Weatherwood, plus, there's so much to explore beyond the park. The beautiful homestead grounds boast two private cabins just 20 minutes from the park, and all Weatherwood bookings include full access to the Main Cabin and the Honeymoon Cabin, giving guests the mountain privacy and space they deserve. The cabins rest on 240 conveniently secluded acres bordering national forest land, just five minutes from the quaint mountain town of Columbia Falls. Guests are welcome to explore the entire extent of the Weatherwood property, including the Weatherwood Homestead Farmside, home to a remuda of American Quarter Horses.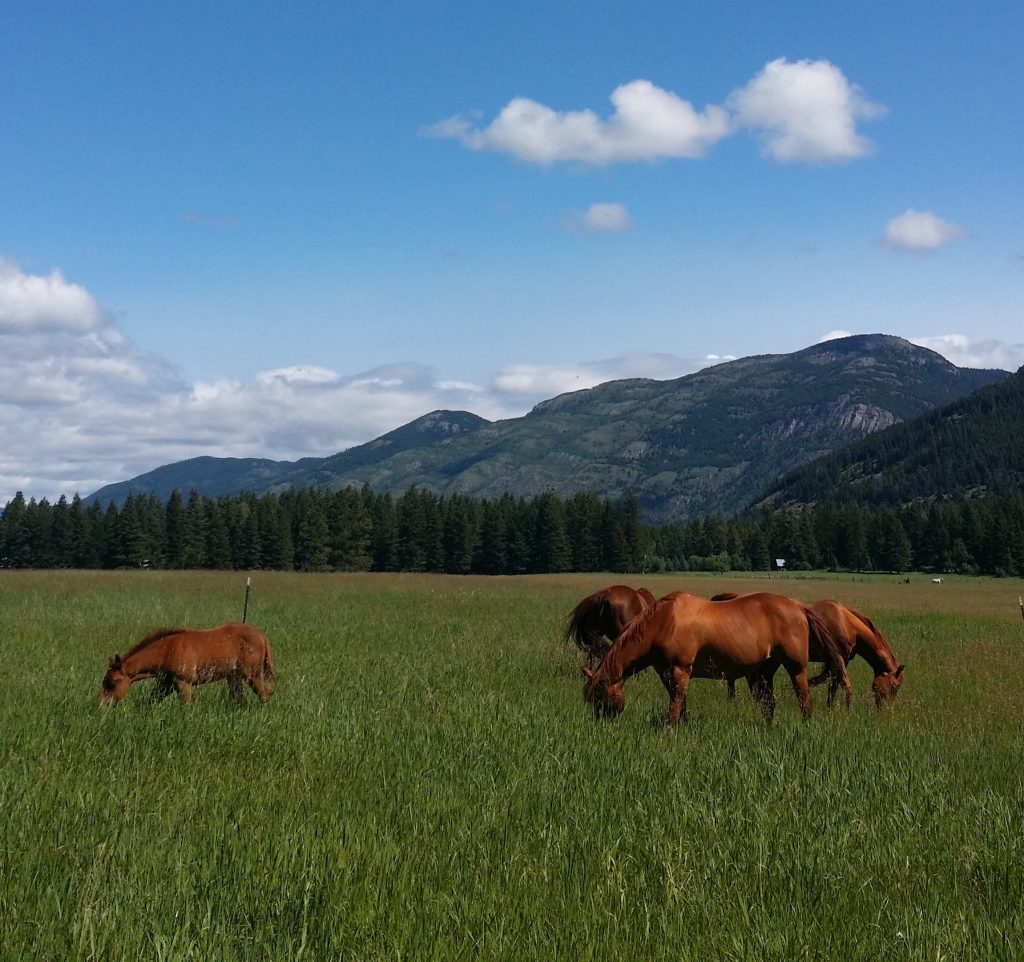 Plan your trip for quieter times.
What is the best time to visit Glacier National Park? Though the park is open year-round, Weatherwood Homestead welcomes guests and vacationers from May 15 through October 15, and spring and fall should not be overlooked as the perfect time to visit.
Summertime is the park's busiest time of year. The park's famous Going-to-the-Sun Road, which winds through verdant valleys up to Logan Pass, opens once the snowplows are done clearing the steep terrain. Most hiking trails are accessible and mostly snow-free by July and August, making these months lovely and also busier. Spring and fall provide a quiet, authentic Glacier Country experience. Both seasons offer excellent wildlife watching, and while spring is painted in wildflowers, autumn paints the region in jaw-dropping golden hues. If you're an avid biker, consider visiting Glacier when Going-to-the-Sun Road is open only to cyclists, typically in the spring before the the road is open to vehicles.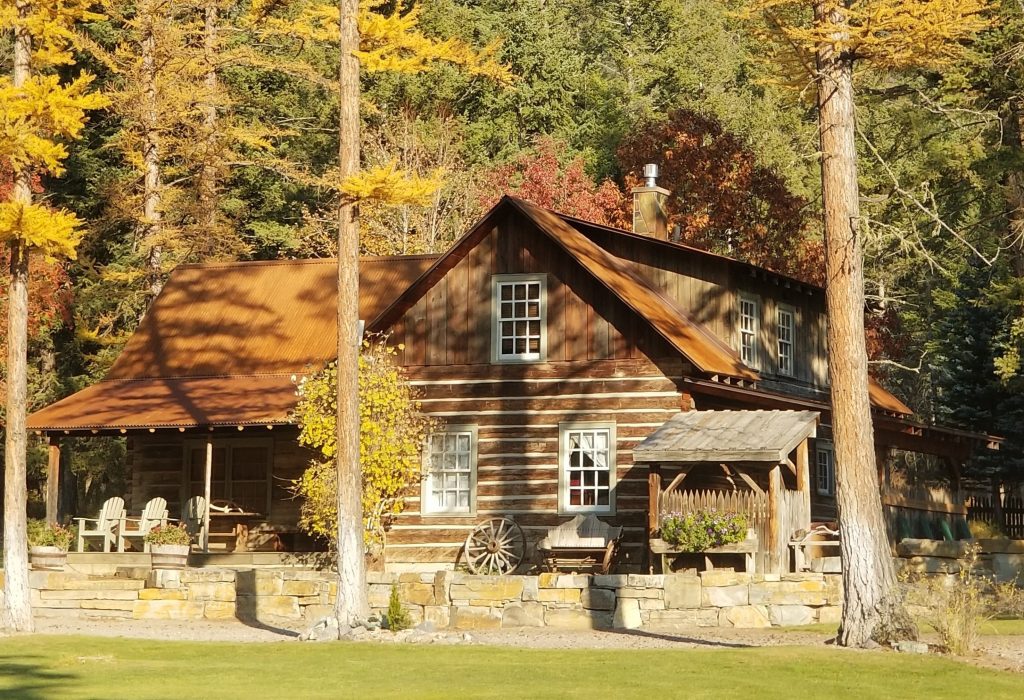 Enjoy dark skies stargazing.
After a long day viewing breathtaking landscapes, relax under sparkling, starry night skies. Given Montana's minimal light pollution, the night sky here can be clear enough to reveal the Milky Way on cloudless evenings!
Glacier National Park is designated an International Dark Sky Park, meaning conservationists work hard to preserve the park's dark skies, provide public viewings, and protect nocturnal habitats. Throughout the year, the park hosts park-wide nighttime viewing events, which allow visitors to experience the true dark skies of Glacier National Park.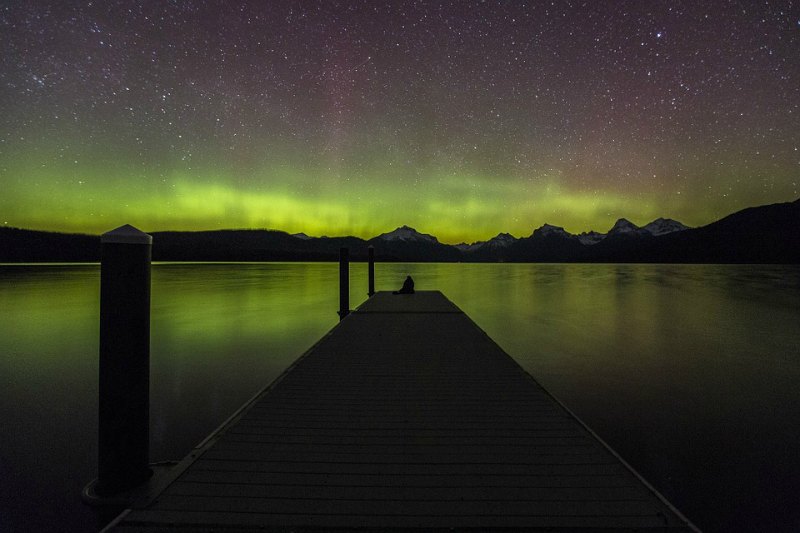 At Weatherwood Homestead, guests can enjoy private evening presentations on Montana's night sky. Learn about constellations and native understandings of the stars while relaxing under Weatherwood's iconic pines. Continue your own stargazing from the Weatherwood's Main Cabin Jacuzzi, or snuggle up under the stars while listening to the homestead's horses whinny from afar.
Make history part of your adventure.
Weatherwood is an actual homestead crafted out of ancient granary logs sourced from Demersville, Montana, a historic ranching and logging town.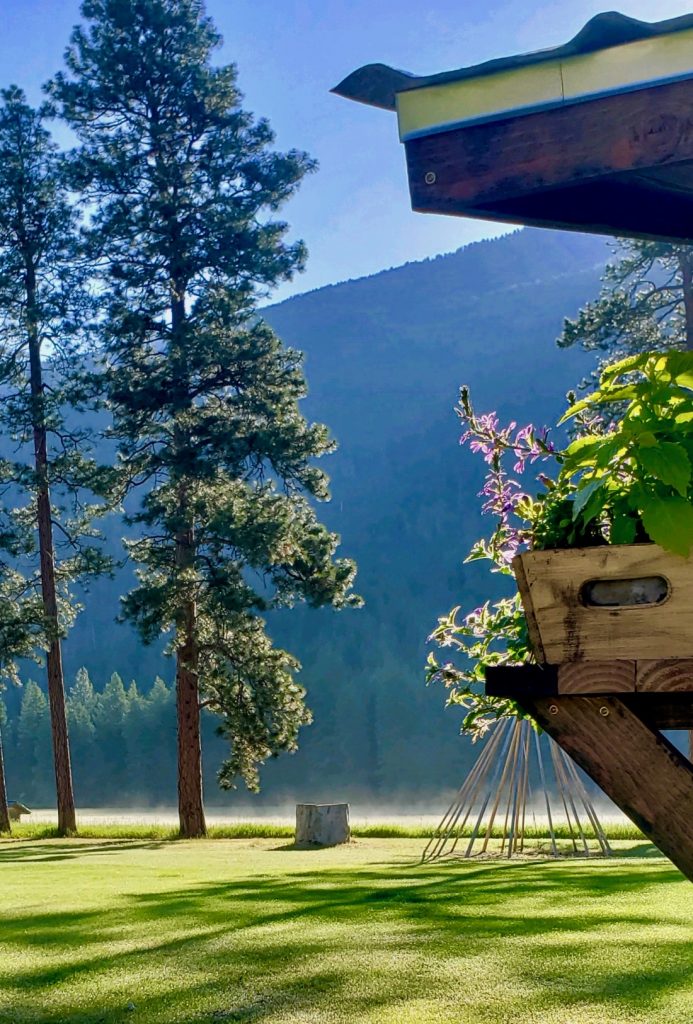 Montana is rich with history, especially in the Flathead Valley, which borders the park. Most park visitors overlook this aspect, but history buffs (and non-history buffs!) have much to look forward to on their Glacier Country getaway.
Savor fine dining and Western Montana flavors.
It's always best to pair fine views with fine food, so set aside time to savor some delicious Western Montana flavors. Farm-to-table meals including Western Chuckwagon or BBQ style lunches and dinners can be arranged for Weatherwood guests and private tour groups. Guests also enjoy the Belton Grill Dining Room and Tap Room, just outside of the park's west entrance.
Restaurants and cafés in Columbia Falls offers a wide range of cuisine, including (but not limited to) Uptown Hearth, Gunsight Bar and Grill, Three Forks Grille, and Glacier Distilling Company, where you can wet your whistle on some finely crafted Montana spirits.
Experience live western music and dancing.
Kick up your heels—it's all part of the adventure. Weatherwood has been known to host live music and concerts in the event barn, complete with a custom-made wooden dance floor.
In fact, at Weatherwood, we love crafting custom activity packages for visitors and exclusive tour groups. Whether your party has four individuals or 275, we're here to create an authentic experience, and we're prepared to accommodate all adventurers, especially those seeking a private setting. While we may not be able to provide overnight accommodations for a large group, we can make it an evening to remember.
Local Montana restaurants and bars in the area also regularly host vibrant live music events.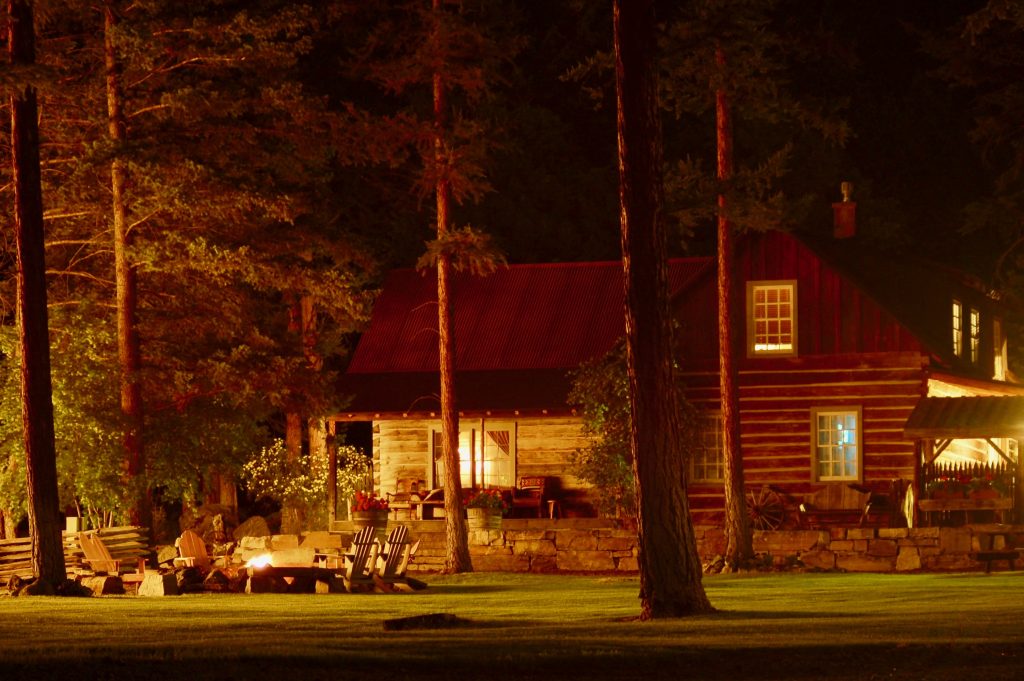 Your Glacier Country Vacation.
An authentic Glacier Country getaway awaits! Whether you're keen to stargaze or fine dine, it's possible to wander Western Montana with a spirit of adventure and comfort. At Weatherwood, experience some good, old-fashioned alpine luxury and seclusion, away from the hustle and bustle yet still close to all the best of Western Montana. Learn more about our vacation rentals and custom tour group activity packages by sending us a message today.
-Jesse DeVine
Weatherwood Homestead Enthusiast and Montana Resident
June 15, 2020
Related: FIT, Glacier National Park, Group Tours, Guest Post, Outdoor Adventure, Tour Operator, Uncategorized, West Glacier