As the Tourism Sales Manager for Western Montana's Glacier Country, I spend a significant amount of time traveling around the U.S. attending trade shows to promote the western region of Montana to domestic group tour operators, international tour operators and travel agents. One question that often comes up, "What's the best route to take between Montana's two national parks, Yellowstone and Glacier?" While each route offers its own scenic beauty and not-to-be-missed attractions along the way, one of the most direct routes is through Butte and Missoula. On this park-to-park trip, you'll stick mainly to interstates and U.S. highways, but in Montana, even the freeways are scenic. You'll also travel along some of this corridor's coolest offerings—like the richest hill on earth in Butte and Lewis and Clark Caverns in Whitehall.
Day 1: West Yellowstone to Missoula
After adventuring in Yellowstone National Park, it's time to head north. Leaving West Yellowstone, travel north on U.S. Highway 191 and then west on U.S. Highway 287 along the beautiful shores of Hebgen Lake and Quake Lake, both created in 1959 when an earthquake hit the Madison Canyon River Area. Stop in at the Earthquake Lake Visitor Center to see remembrances of the event.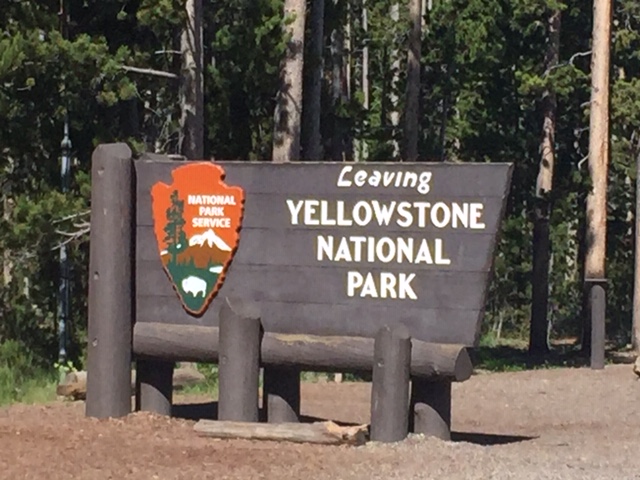 Next up is the charming town of Ennis in the heart of heavenly trout fishing in Southwest Montana located on the banks of the Madison River. After leaving Ennis, give yourself enough time (two hours) to stop and see the Lewis and Clark Caverns, Montana's first and best-known state park.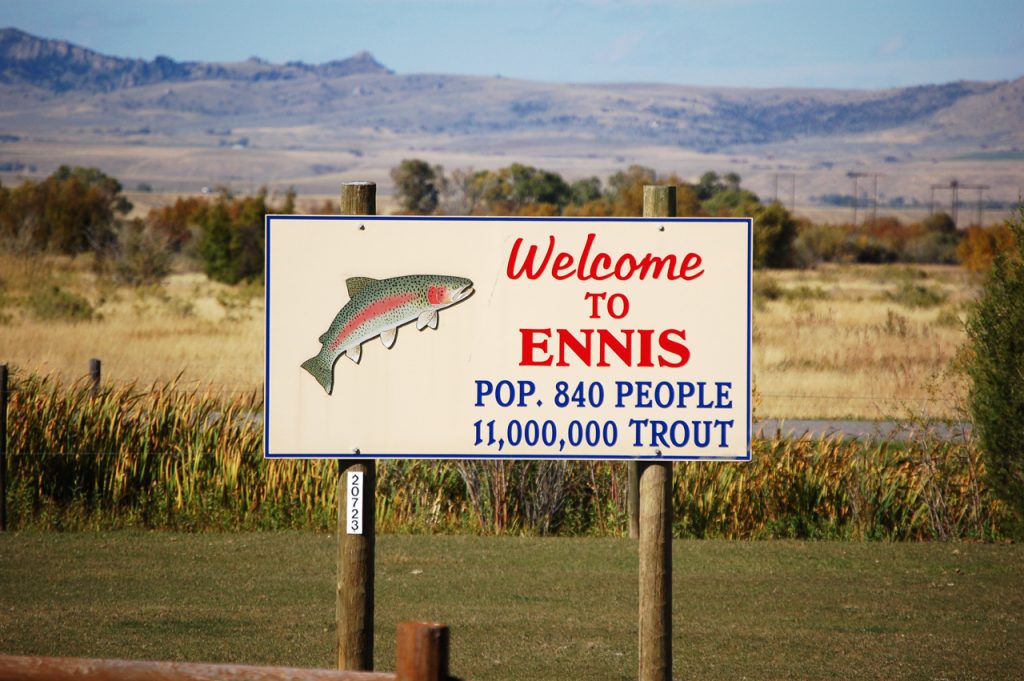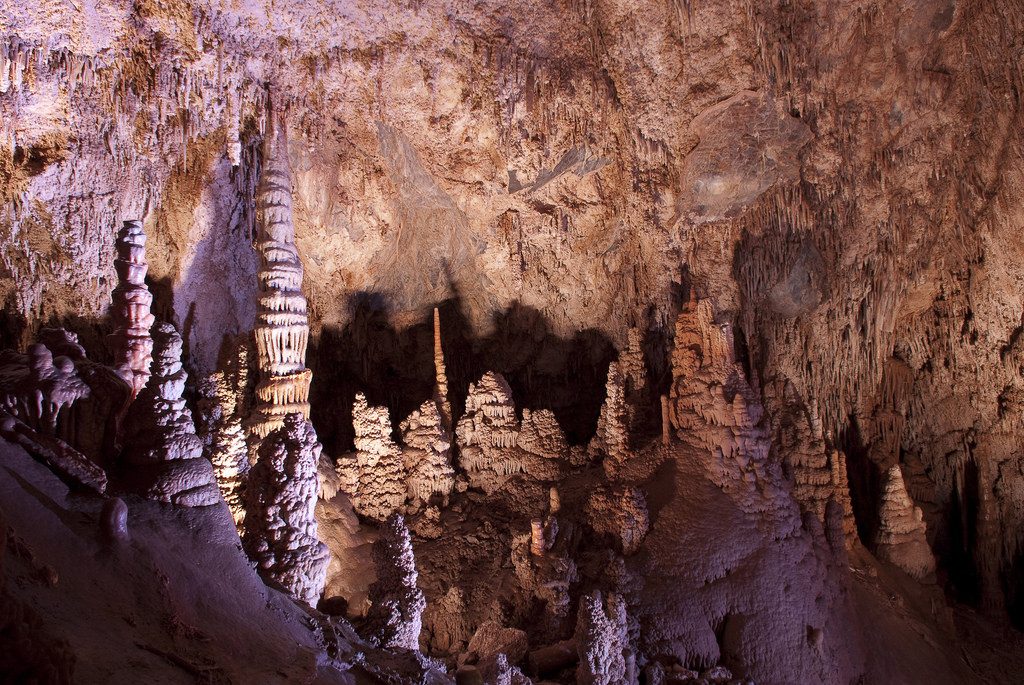 Head north again and meet up Interstate Highway 90. Follow the signs to Butte. History, personality and charm are part of the walkable "uptown" district, and it's the perfect place to stop and eat lunch. Local favorites include a Wop Chop or a pasty (pronounced pass-tee). Then jump on a trolley tour to learn about the characters, famous folks, miners and scoundrels that lived and worked in Butte.
Farther west on I-90 (1.5 hours) is Missoula—the cultural hub of Montana. Spend the afternoon exploring the city's downtown, including boutique shops, a thriving culinary scene, breweries and live music venues. Be sure to stroll over to the Brennan's Wave overlook, where you are likely to see a kayaker (or several) playing on the man-made whitewater wave on the Clark Fork River. No visit to Missoula is complete without a stop at the Smokejumper Visitor Center, located near the Missoula International Airport. As the nation's largest training base for smokejumpers, the visitor center showcases displays, dioramas and videos related to the lore of America's legendary parachute wildfire fighters. Take a guided tour of the parachute loft and see the brave men and women that face these wildfires.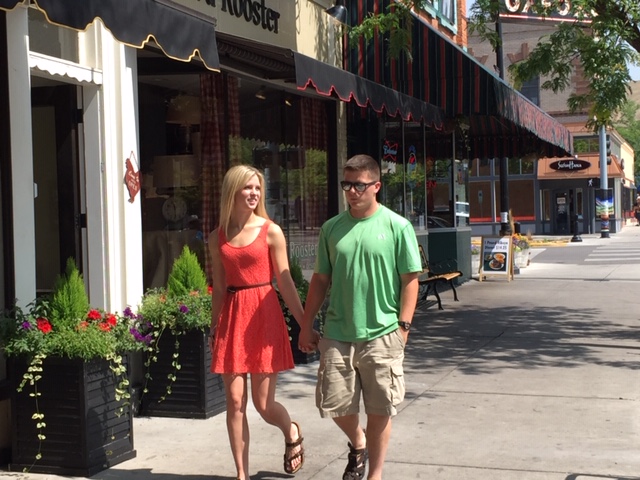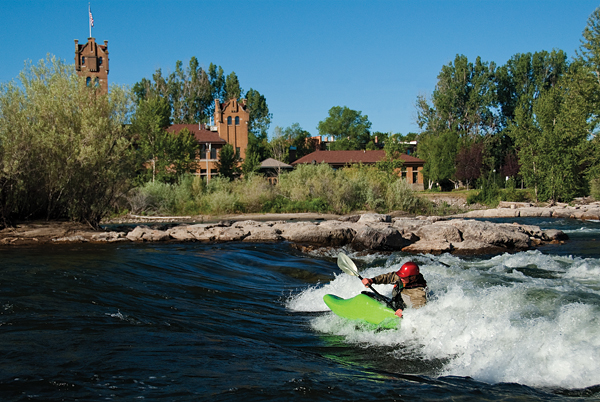 Overnight in Missoula
DAY 2: Missoula to Kalispell
Head north on U.S. Highway 93 out of Missoula and you'll soon be on the tribal lands of the Flathead Indian Reservation. The reservation encompasses 1.3 million acres and is home to the Confederated Salish and Kootenai Tribes.
At Ravalli, (30 minutes from Missoula) travel west on state Route 200 and north on U.S. Highway 212 to the Bison Range—one of the oldest wildlife refuges in the nation. With more than 18,000 acres, the range is home to 350 – 500 head of bison, as well as black bear, bighorn sheep, pronghorn antelope, elk and white-tailed deer.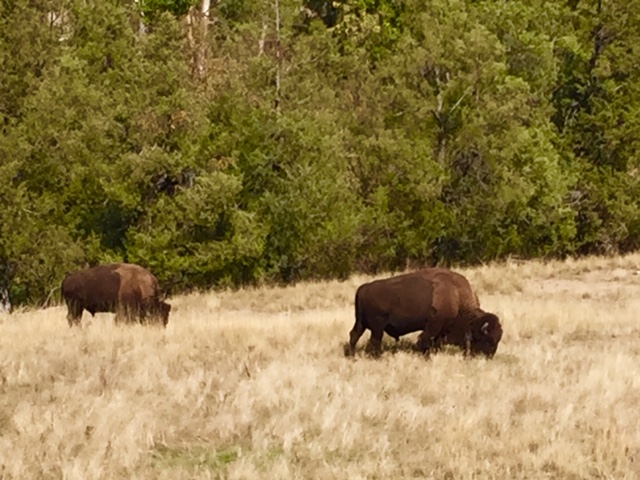 After leaving the Bison Range, continue north on U.S. 212 to the town of Charlo, and stop at Allentown Restaurant (located in Ninepipes Lodge) for lunch and enjoy the breathtaking views of the Mission Mountains from the dining room. Following lunch, stroll over to the Ninepipes Museum of Early Montana to experience a treasure trove of information, including exhibits, artifacts and displays from early settlers. Take a quick peak in at Great Gray Gifts for the perfect made in Montana souvenir.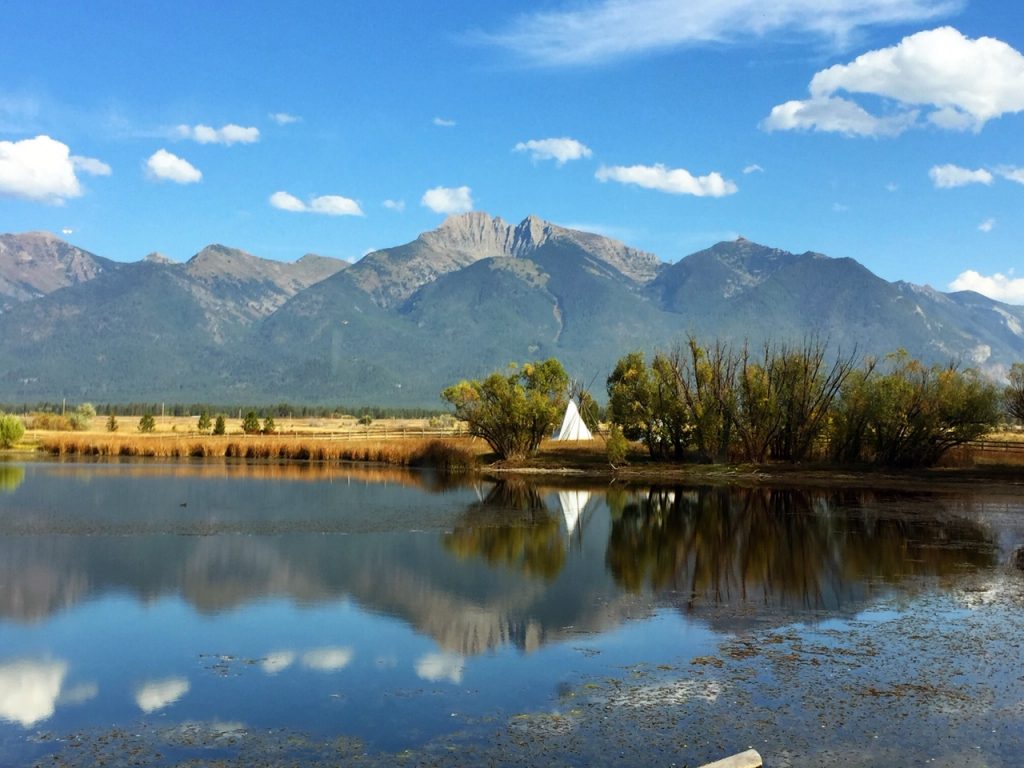 From here, travel 20 minutes north on U.S. 93 to the community of Pablo and stop in for a visit at The People's Center. Self-guided tours of the museum are available, but we suggest you schedule a tour with a guide for a truly memorable experience.
As you continue north on U.S. 93 and drop into the town of Polson, you'll capture a breathtaking view of Flatead Lake—the largest natural freshwater lake in the West. Attractions in Polson include the Miracle of America Museum and its amazing collection of Americana curiosities.
Continue north around the west side of Flathead Lake to Kalispell, the commercial hub of the Flathead Valley. Stop in the Conrad Mansion Museum and visit the historic home of Kalispell's founding family built in 1895.
Overnight in Kalispell
Day 3: Kalispell to Glacier National Park
Kalispell is located just 45 minutes from the west entrance to Glacier National Park. A wilderness of lakes, towering peaks and remnants of glaciers is readily accessible. Stop in West Glacier and get your provisions for the day. Include snacks and water, as those are scarce once you head into the park. Apgar Village offers watercraft rentals and spectacular views of Lake McDonald. Stop into Eddie's for some delicious ice cream and a souvenir before heading over to the Apgar Visitor Center.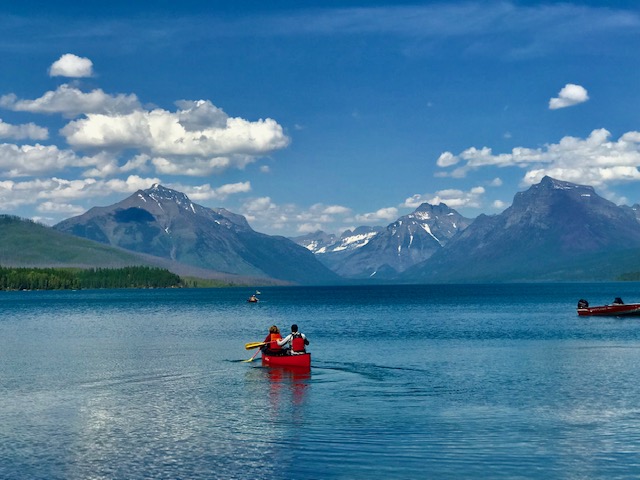 You'd be hard pressed to find a more scenic drive in the lower continental United States than the Going-to-the-Sun Road in Glacier National Park. Travel to the hand-hewn, grand Lake McDonald Lodge (20 minutes from West Glacier) where you can hop aboard a red bus for a tour of the 50-mile-long Going-to-the-Sun Road (various tour lengths available; reservations required). There are vehicle length restrictions on Going-to-the-Sun Road, so leave the driving to someone else. The historic canvas-top tour buses were introduced in the 1930s and have since been restored and outfitted with propane engines—gift from the Ford Motor Company. Additionally, Sun Tours offers tours on the Going-to-the-Sun Road including narrative from the Blackfeet Indian perspective.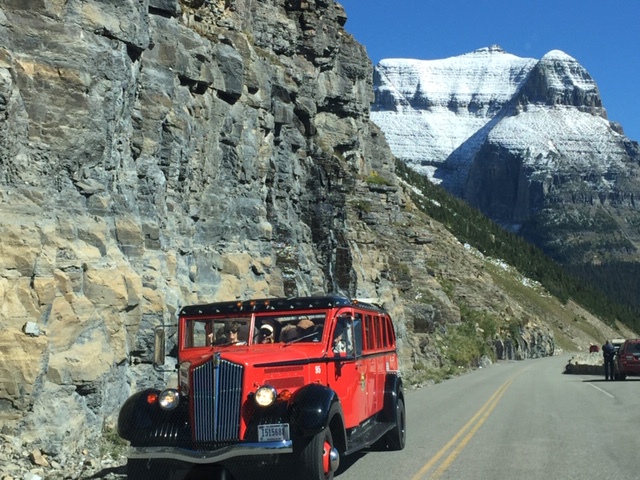 Narrated boat tours on historic wooden boats with Glacier Park Boat Company are offered several times a day on Lake McDonald, Two Medicine Lake, St. Mary Lake, Swiftcurrent Lake and Lake Josephine. The St. Mary Visitor Center is also definitely worth a stop while you're in Glacier National Park. Hike more than 700 miles of trails including short hikes to waterfalls,  extended backcountry hikes to unnamed lakes, and everything in between. Glacier National Park has something for everyone.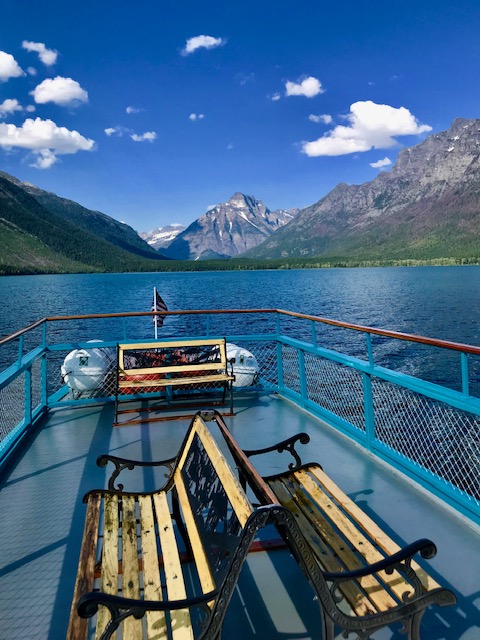 For this complete itinerary and other itinerary suggestions visit our tour operators site. If you need further assistance in itinerary planning feel free to drop me a line, I'm always here to help.
Happy Adventuring,
DP
November 29, 2018
Related: FIT, Flathead Lake, Glacier National Park, Group Tours, Itinerary, Kalispell, Missoula, Outdoor Adventure, Tour Operator, West Glacier, Whitefish