Amid towering mountain panoramas, alpine lakes and endless wilderness, ABC acres—a vacation farmstead in Western Montana's Glacier Country—has been named a Top 6 Place to Take the Kids for a Farm Stay by the Travel Channel, and is honored to be part of the Great American Farm Tour 2017 hosted by Justin Rhodes of Abundant Permaculture.
There are many reasons to set your vacation sights this way, but here are just a few.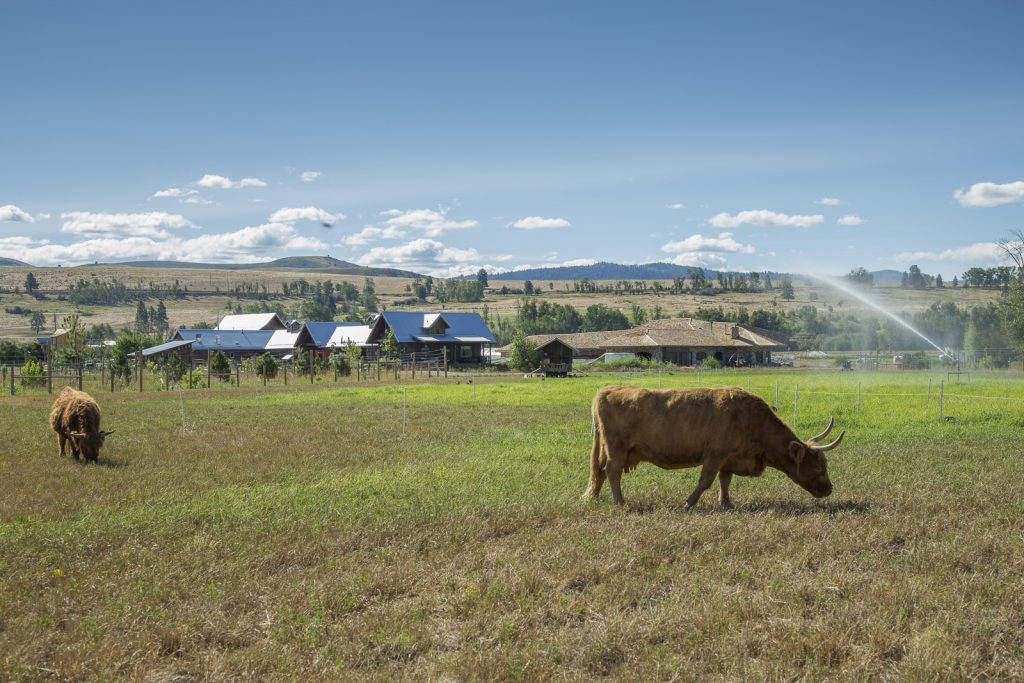 Agritourism at Its Finest
Our guests join us on the adventure of growing and raising healthier food options while regenerating the world around us.
ABC acres has created an exciting agritourism service geared toward farm-stay vacations, complete with educational and participatory components for guests to learn about the farmstead's ongoing regenerative agriculture systems and how that directly benefits the local and global community. Such services include customized farm tours and workshops, self-guided walking maps, strategically located informative kiosks, plus the occasional movie night and Friday social. Guests can accompany farm staff on livestock feeding chores (a kids' favorite), or experience an even more hands-on "work-along," for those wanting to get their hands a little dirty.
ABC acres strives to offer visitors a glimpse into an agricultural operation that heals the land, grows strong livestock and provides truly clean and healthy food choices.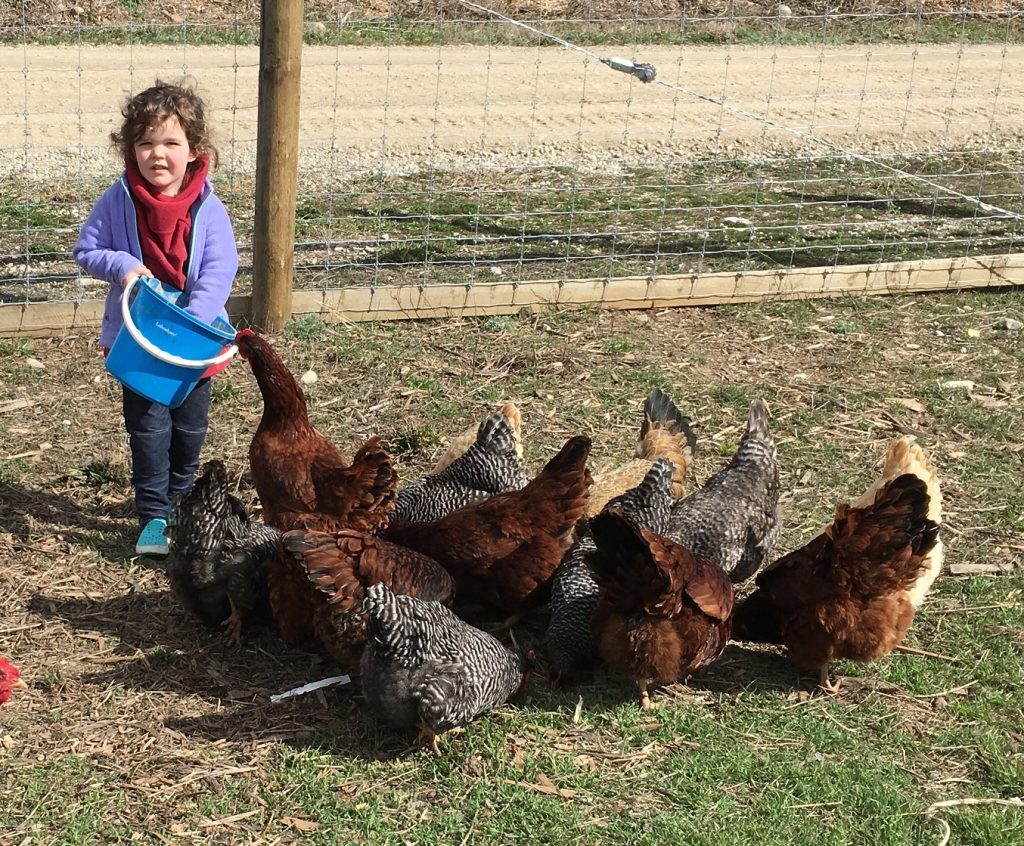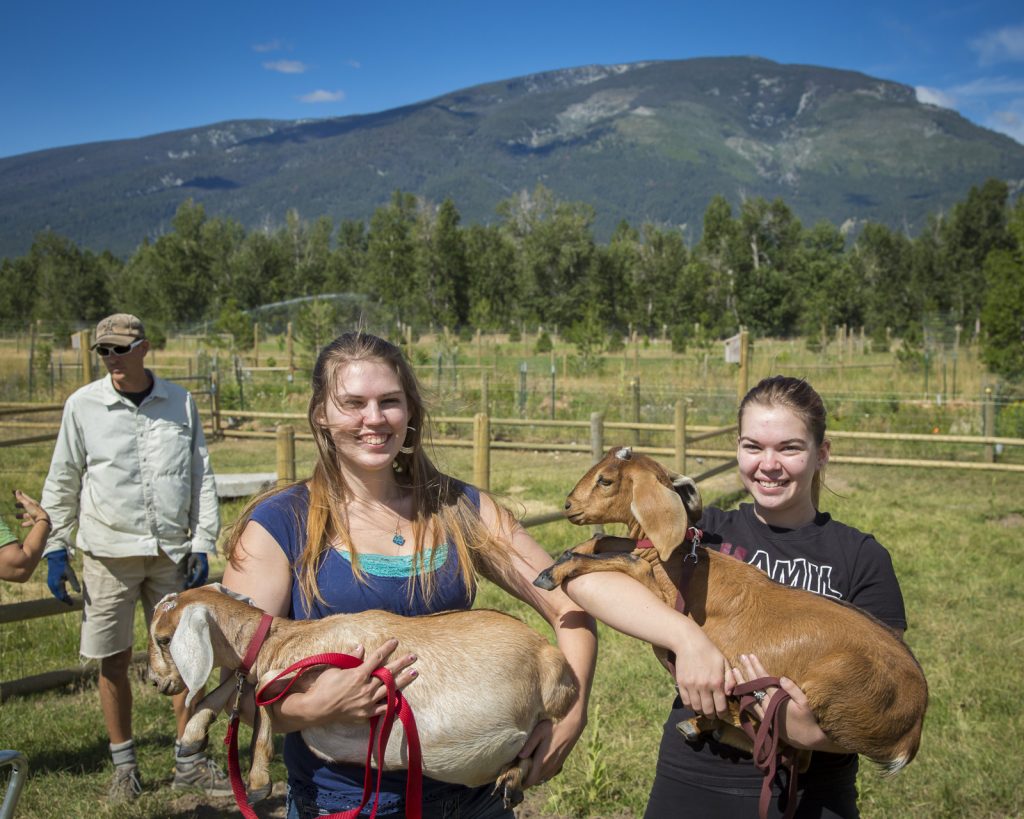 Farm Stays, Farm Store and Concierge Services
ABC acres offers two newly-built and very well-appointed homes for their Farm Stays and vacation rentals, with plans in the works to increase lodging capacity. Both homes were constructed with health and wellness in mind. They were built without VOCs (volatile organic compounds), and incorporate non-toxic spray foam insulation, HEPA filtration for high-quality interior air all season long and "alive water" systems to reinvigorate and re-energize water at all points of use, all contributing to the underlying theme of healthy environments, which pervade throughout the farmstead.
While visiting the farm, you may witness things like elk and deer grazing the pastures at dusk, osprey fishing for trout in the waterway and farm staff running pasture irrigation—or any number of the processes that go into the design and earthwork of a fully-functioning permaculture system. It is these on-farm experiences that give staying at ABC acres its uniqueness and charm.
As an additional service, ABC acres' Farm Stay manager remains available (before and during visits) to answer any questions guests have, assist with local information and planning, and coordinate off-farm activities considering where and what to explore. Beyond a place to simply rest your head, the hospitality of ABC acres is here to enhance the experience for our guests and help them create lasting memories.
ABC acres' latest announcement is the construction of a new farm stand and gift shop, due to open this spring. Dine on farm-raised goods, purchase farm-related books and toys, take home gifts and apparel for family and friends, or a souvenir to remember your time in Montana.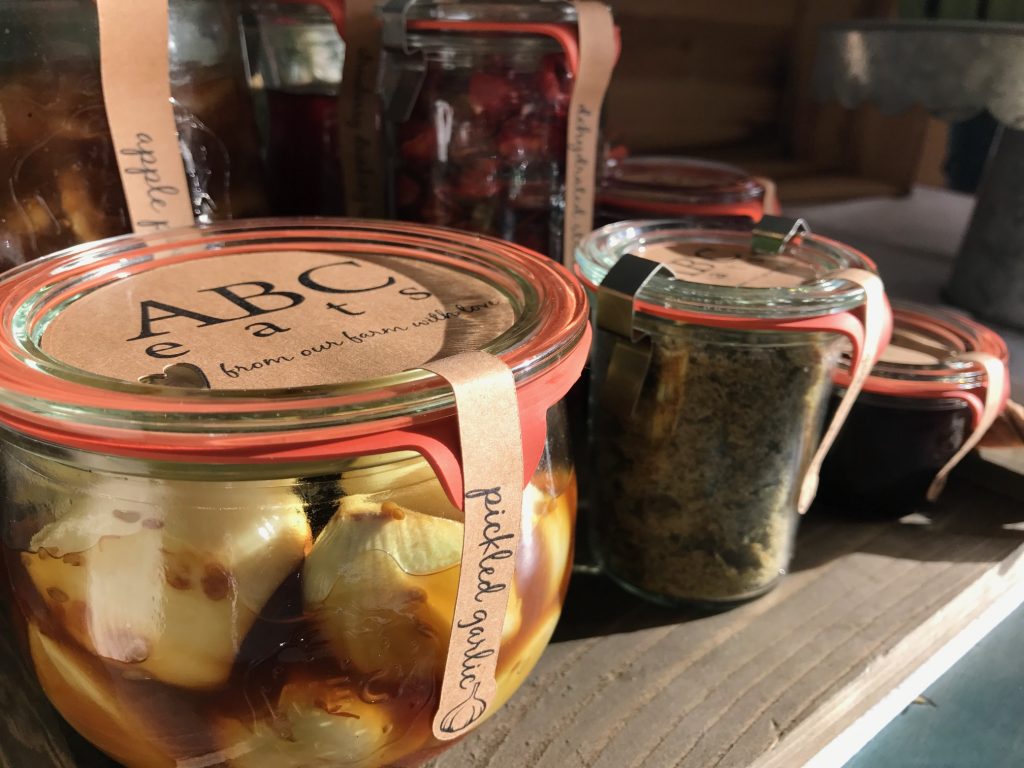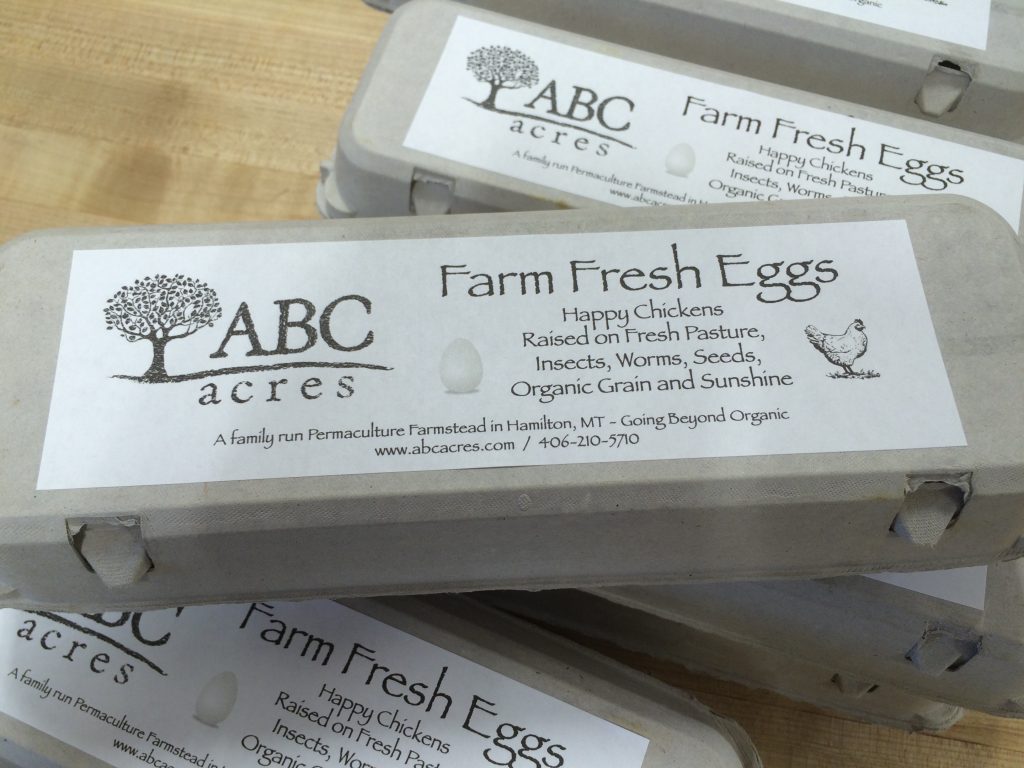 Heart of the Bitterroot Valley
Conveniently located just a few miles south of Hamilton, a short walk to the Bitterroot River and bordered by picturesque farms and public lands, ABC acres provides an idyllic combination of wide-open spaces, wildlife and outdoor adventure, just minutes from this thriving valley's small-town happenings and city amenities.
Whether you're looking for mountain biking deep in the forest, hiking any of the numerous trails, canyons and creeks spread throughout the Bitterroot and Sapphire mountain ranges, world-class fly-fishing, skiing, hunting, birding, you name it (not to mention charming mountain towns, historical sites, and local festivals), the Bitterroot Valley has more than its share of adventure and opportunity.
Conveniently located just north of the valley, and within an hour's drive of ABC acres, is Montana's second largest city, Missoula, ready to receive travelers from all sides of the globe at its international airport. Missoula is a vibrant city, home to cutting-edge restaurants and breweries, along with a lively nightlife and music scene.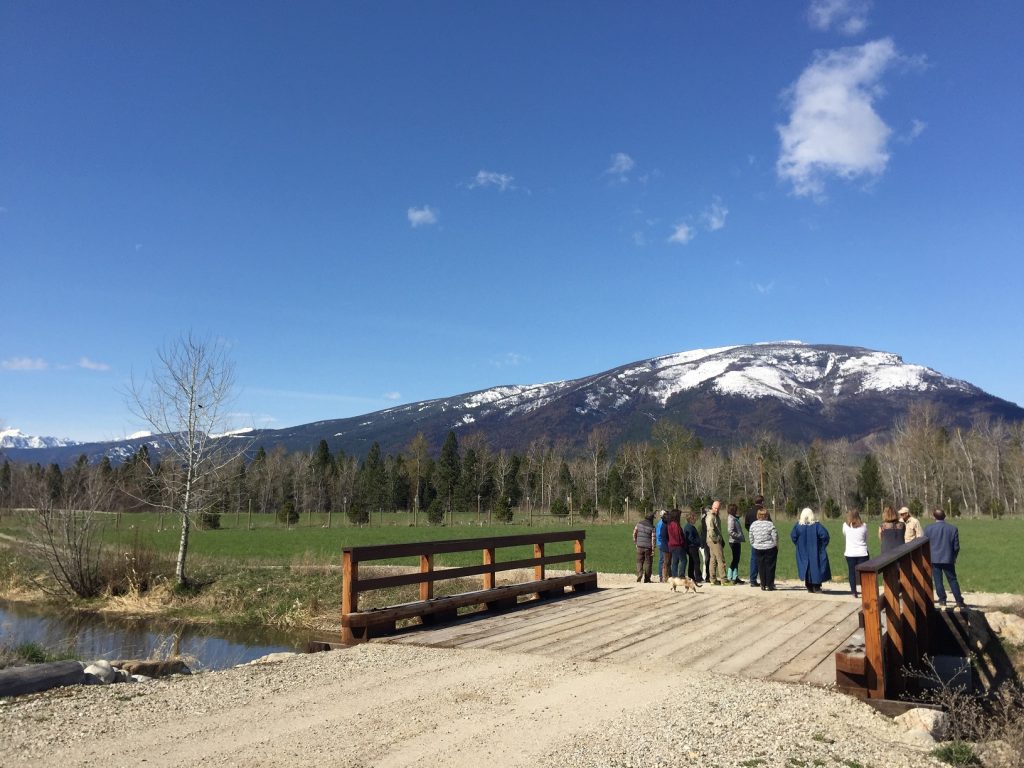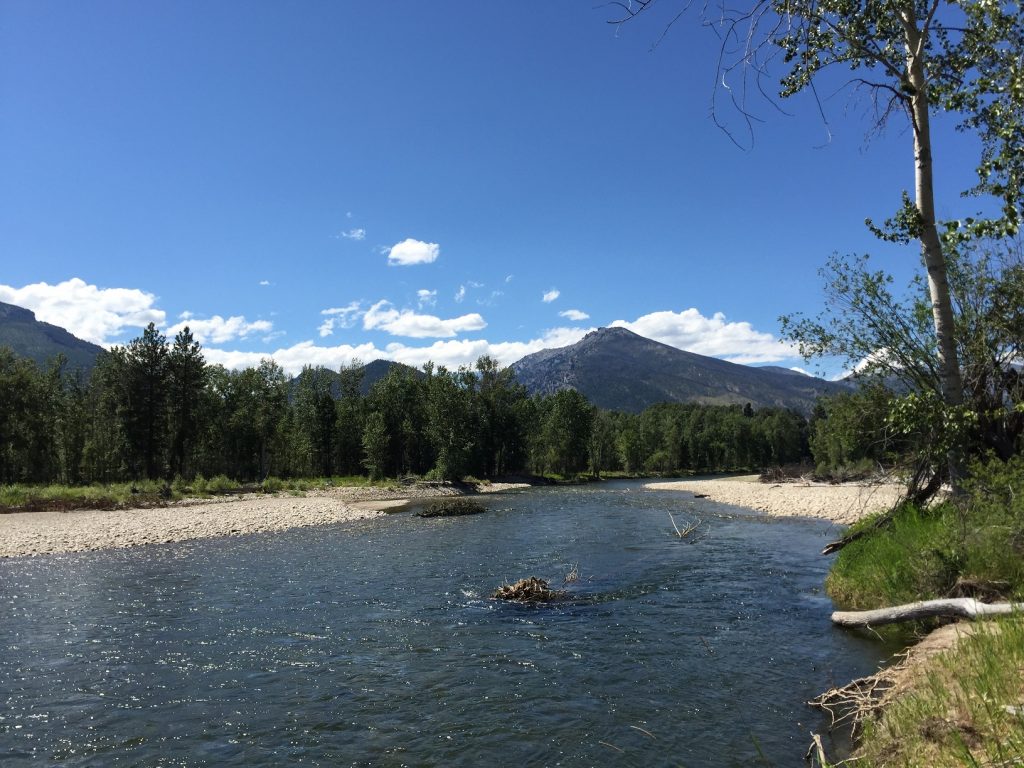 Proximity to Other Regional Wonders
Some people say no Montana vacation is complete without a trip to Glacier National Park, and Yellowstone National Park is a must-see as well. ABC acres happens to be situated between the two, roughly equidistant from both (a four or five-hour drive to either). This offers an excellent opportunity to cover the region, experiencing the best of all worlds.
Montana is known for its many lakes, and just a few hours' drive north from ABC acres (and en route to Glacier National Park) are two of its finest. Flathead Lake is the largest freshwater lake west of the Mississippi, surrounded by many small towns and public access points. Picturesque Whitefish Lake sits at the base of Big Mountain, and the resort community of Whitefish boasts an exciting downtown, waterfront hotels and some of the best skiing in the state.
Experience ABC acres and reconnect with the wonders of nature that Montana so abundantly provides.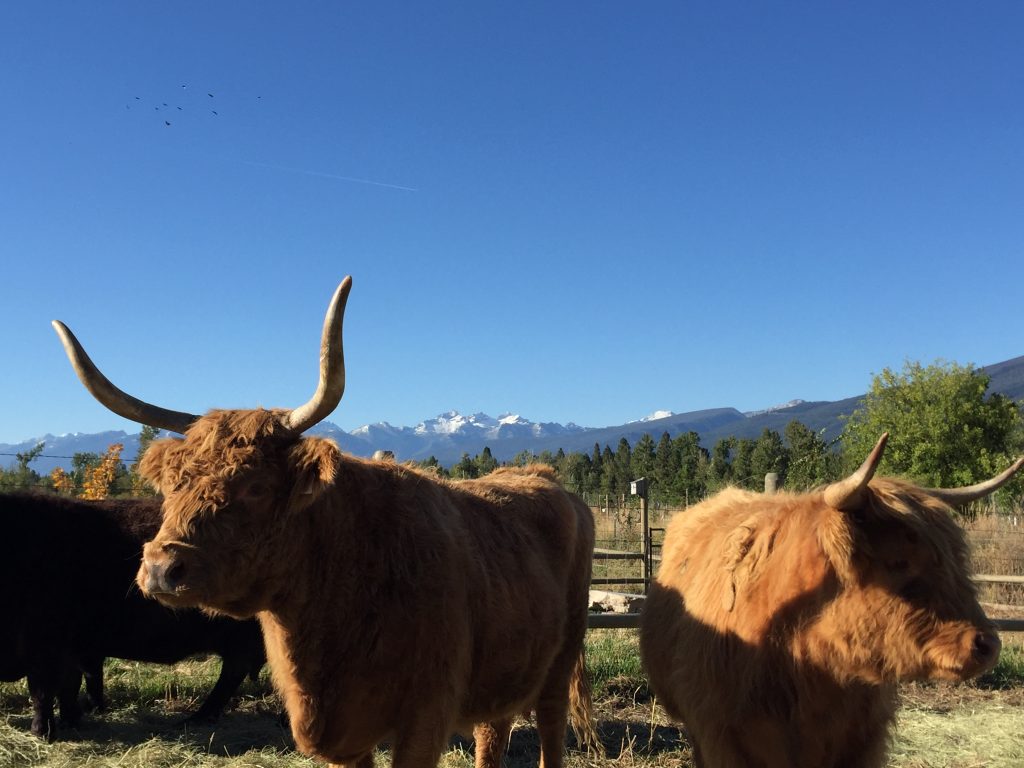 About ABC acres
ABC acres is a Permaculture Farmstead in Western Montana's Bitterroot Valley. Permaculture is a design science that looks to incorporate elements found in natural ecosystems such as diversity, resiliency and stability, and place them into an agricultural system for healthier and more productive results.
Established in the fall of 2012, this family-owned and operated farmstead focuses on sustainable food production, healthy living systems and regenerative ecological design. Our cattle, chickens, goats, turkeys and pigs are out on open pasture, eating, resting and living the way nature intended.
As visitors and Farm Stay guests take in all that ABC acres offers, we hope to stir emotions that create conversation for global change. We are certainly trying to do our part by walking a new walk, and we welcome one and all to our little slice of Montana heaven so that you too can be amazed by the wonder and magic of our natural world.
March 19, 2018
Related: Agritourism, Bitterroot Valley, FIT, Fly Fishing, Guest Post, Hamilton, Missoula, Tour Operator, Unique Lodging, Unique Venues, Whitefish