You're planning a meeting in Montana. And, chances are, the location is one of the primary reasons you selected Montana for your meeting destination. Your primary goal: to have a well-attended, educational, productive event. Your secondary goal is to make it a fantastic meeting that attendees will remember and talk about long after the event. One way to make your meeting stand out is to complement it with a Montana theme. Here in Western Montana, the theme possibilities are as vast as our big blue sky. To help narrow down your options, we've rounded up a few suggestions to help make your Western Montana meeting perfect.
Finding the Venue
Western Montana's Glacier Country has a variety of meeting venues (you can read more about some of our off-site venues here), from mountainside lodges to branded hotels and riverside retreats. However, some venues practically shout Montana. Choose a venue that reflects Montana's rugged charm. For mountain-themed lodging and venue options, groups love Grouse Mountain Lodge, The Resort at Paws Up, The Lodge at Whitefish Lake, Hilton Garden Inn (with locations in both Kalispell and Missoula), Flathead Lake Lodge and Quinn's Hot Springs Resort.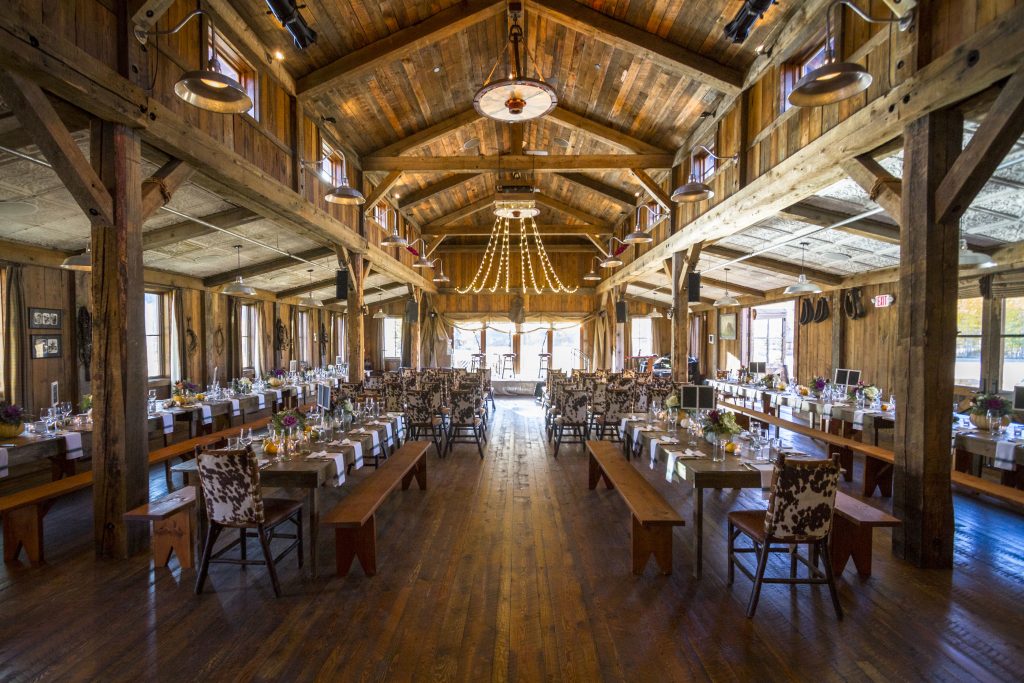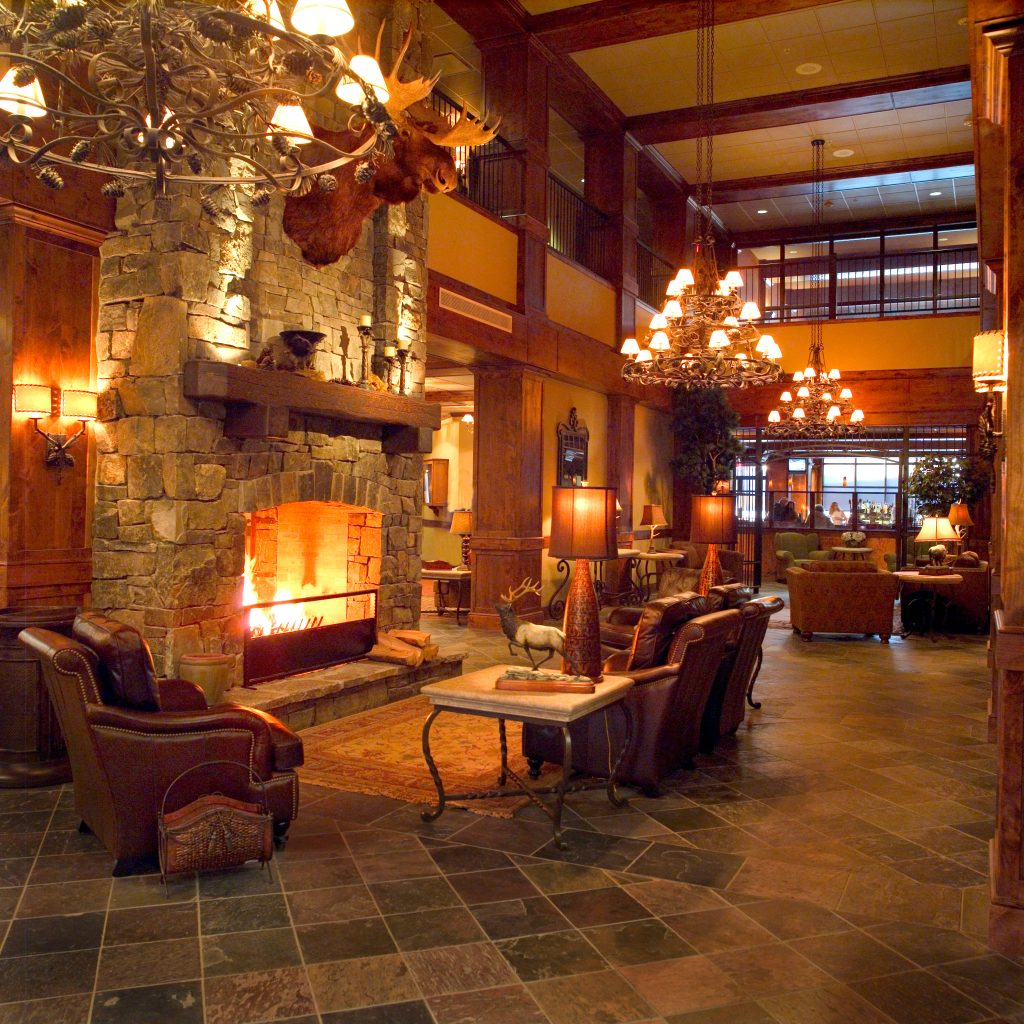 Remember that nearly any venue in Glacier Country can work with you to add Montana touches to your meeting.
Capturing the Montana Look + Feel
While some venues are designed with Montana's mountains and wildlife in mind, there are many ways to add a Montana look and feel to your meeting. Often, when planning an event, the region's landscape provides perfect inspiration—topping our list: meadows of wildflowers, fields of wheat and barley, the teal-colored waters of the Middle Fork of the Flathead River, wide-open spaces, wildlife, backcountry roads and brilliant colors.
If an outdoor space isn't feasible, decorate an indoor space with easy touches that capture the essence of Montana's landscapes by using earthy tones, and incorporate natural materials like wood, leather or stone. Decorate mason jars with burlap ribbons, sunflower centerpieces, burlap table runners, wildflower bouquets, hay bales, bandannas (great for decorating and can be used as a welcome piece at your kick-off reception) and lanterns. And if you're doing an outdoor event (like a hayride), be sure to have cozy, western-style blankets available for attendees.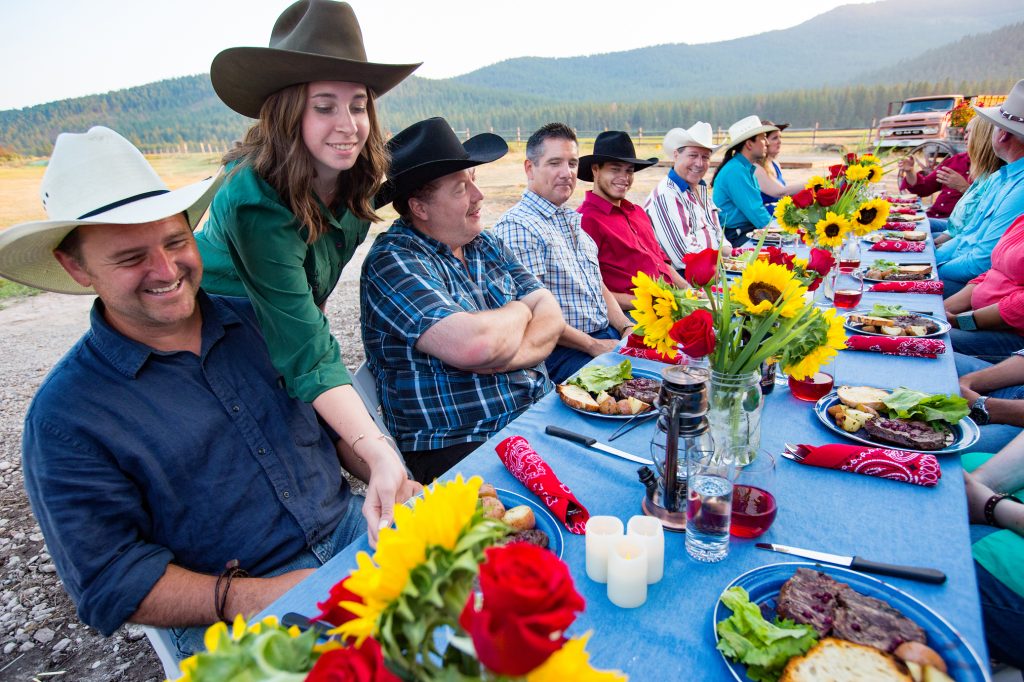 Tasting Montana
Food and drinks can make or break an event. We're pleased to tell you that Western Montana's culinary scene is one of the best in the West. From locally raised bison, beef and yak to a thriving farm-to-table scene, many of our chefs, venues and hoteliers emphasize Montana-grown cuisine.
Topping our list of Montana-inspired food: braised bison short ribs or a gourmet bison burger, elk meatballs, lamb lollipops, bison steaks, juicy angus burgers and fresh huckleberry pie. Many guest ranches and off-site venues also offer chuckwagon dinners to add to that Montana flavor. Not to worry, if your attendees are vegan or vegetarian, there are many options as well.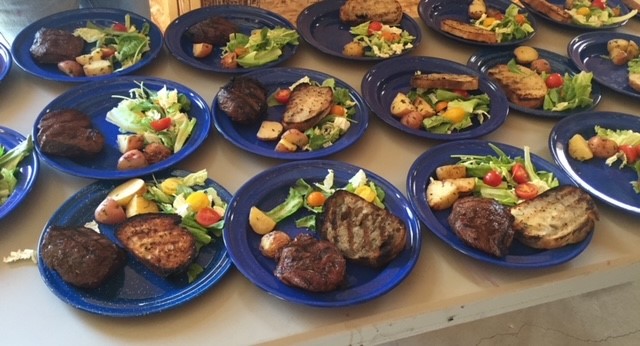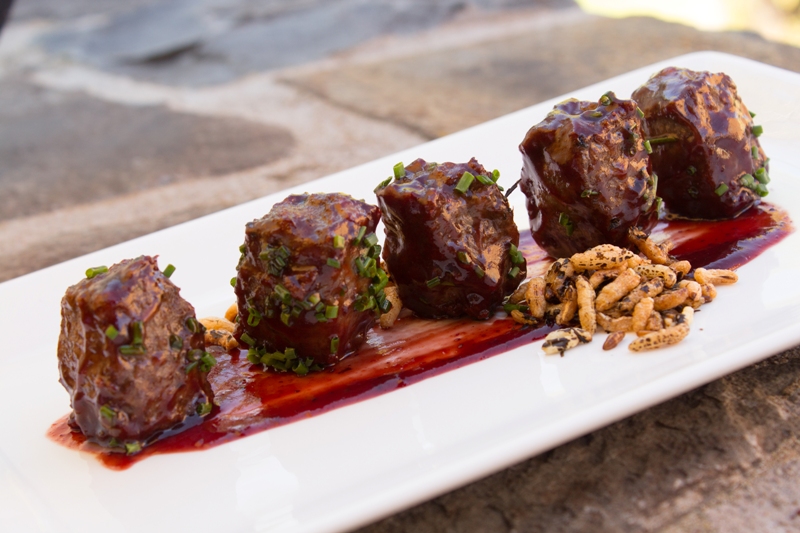 Another way to welcome your meeting attendees is with a bottle (or two) of local beer or spirits. If your meeting is in Missoula, we recommend Cold Smoke Scotch Ale from Kettlehouse Brewing Company or vodka from Montgomery Distillery. And if you're hosting your event in Whitefish, try Plead the 5th IPA from Bonsai Brewing Project or Spotted Bear Spirits and try one of their incredible Agave drinks. In Kalispell, Bias Brewing, and their Jewel Basin IPA, is a must, and Glacier Distillery offers a delicious single malt whiskey called Bearproof, that's flavored with hand-picked wild huckleberries. To create a Montana welcome basket, we suggest local products like chocolates from The Sweet Palace, signature huckleberry treats from The Huckleberry Patch and tea from Lake Missoula Tea Company.
Creating the Montana Atmosphere
This region of Western Montana is home to incredible singers, songwriters and performers, with talented acts that run the gamut from full bands to American Indian drummers and dancers to cowboy poets to solo shows who can provide the perfect background ambiance for your event.
For kick-up-your-heels fun, we recommend Tommy Edwards Music (who competed on The Voice in 2021) or Tom Catmull. Book a performance from Blackfeet singer-songwriter (and Montana's Troubadour) Jack Gladstone to incorporate Montana's rich cultural heritage into your meeting. And for Montana-inspired songs and incredible guitar playing, we recommend John Floridis. Or find other Montana-inspired musicians and DJs here. Invite your attendees to dress casually, outdoorsy, including plaid shirts, jeans and yes, this could be the place to wear those cowboy boots.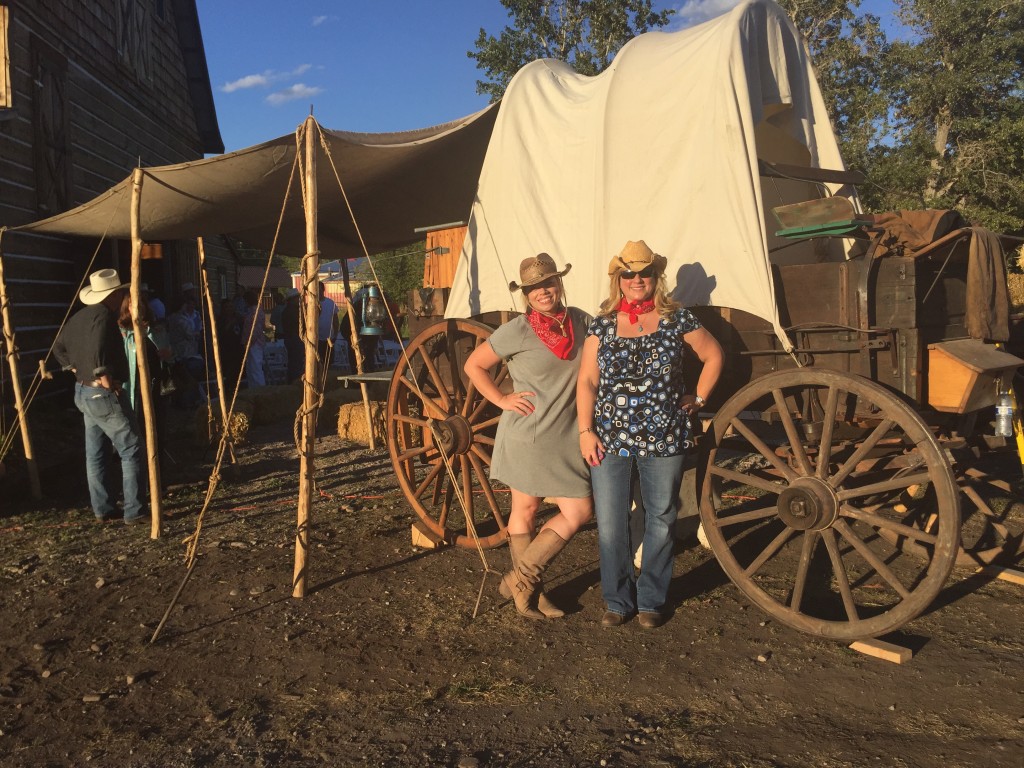 Montana Team Building
If your meeting includes team building sessions, there are plenty of ways to incorporate a Montana theme into those activities. Create a campfire chat by arranging a cozy seating area with a campfire-like ambiance for discussions. In the evening have an organized line dancing session to infuse a bit of Western Culture. Trust us, even the reluctant line dancers will eventually give in and have a great time. Invite a local naturalist or park ranger to speak on Montana's local wildlife. For offsite team building, reserve the Aerial Adventure Park at Whitefish Mountain Resort and have attendees work with a team as they navigate the cable bridges and trapeze swing. Or set out on a whitewater rafting adventure on the Clark Fork River with Montana River Guides or a more leisurely float on the Blackfoot River with River City Brews Rafting Tours and your favorite Montana beer or kombucha growler. Additional suggestions include the ropes course at The Ranch at Rock Creek or team roping at one of our guest ranches.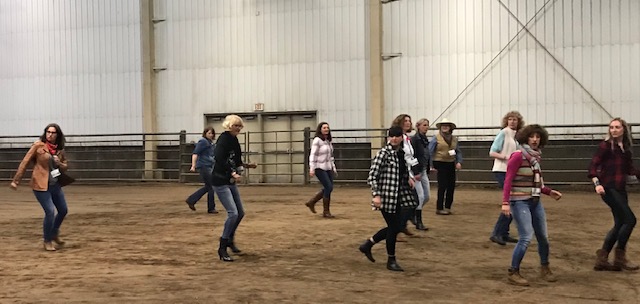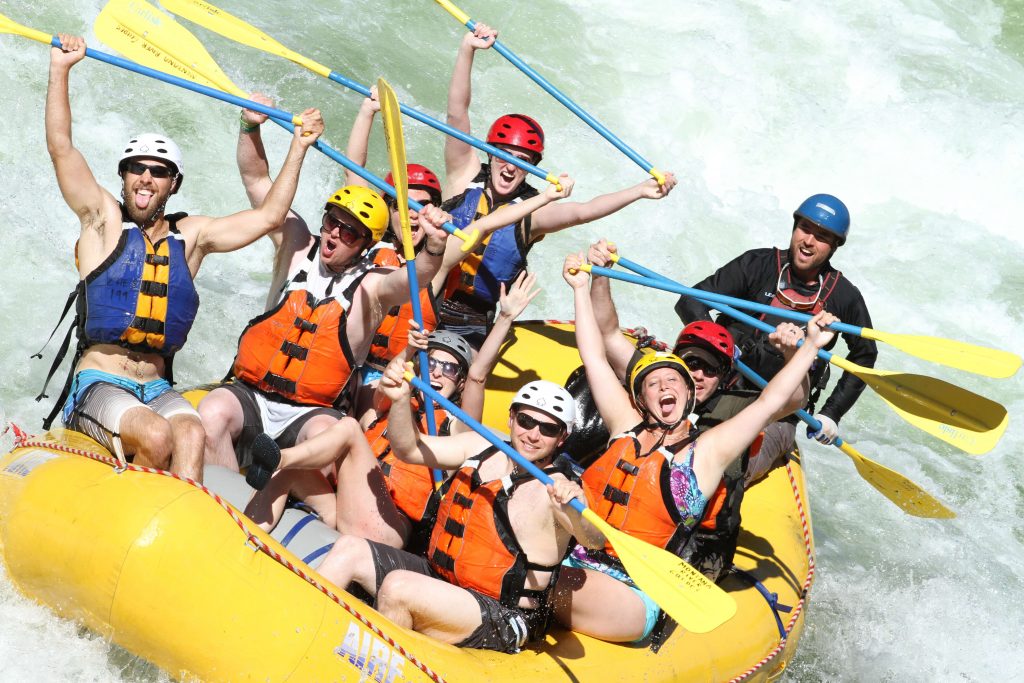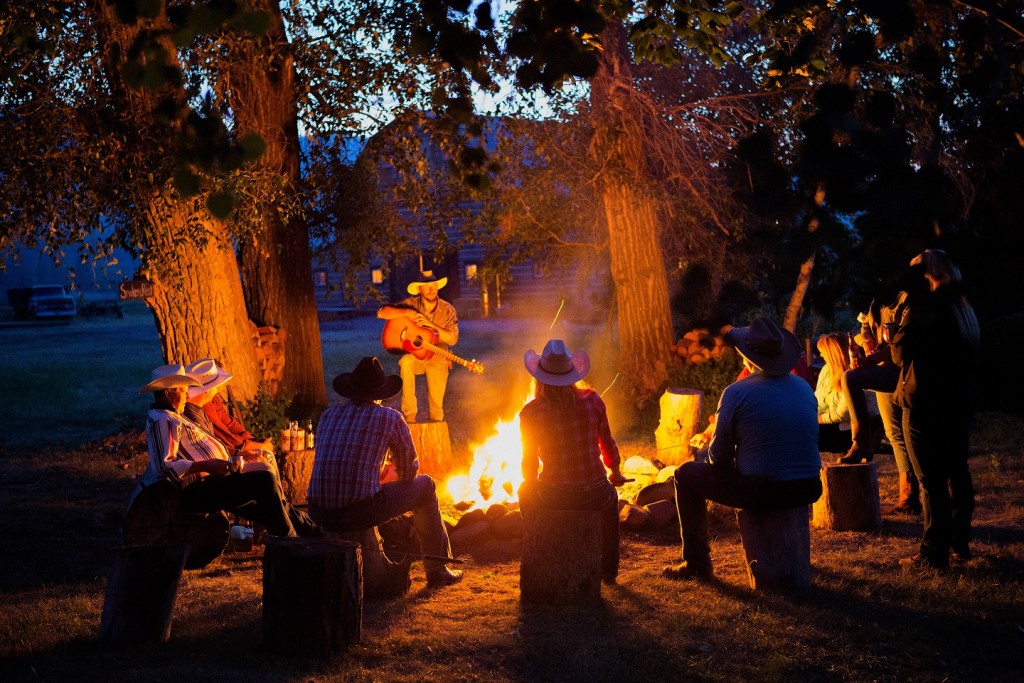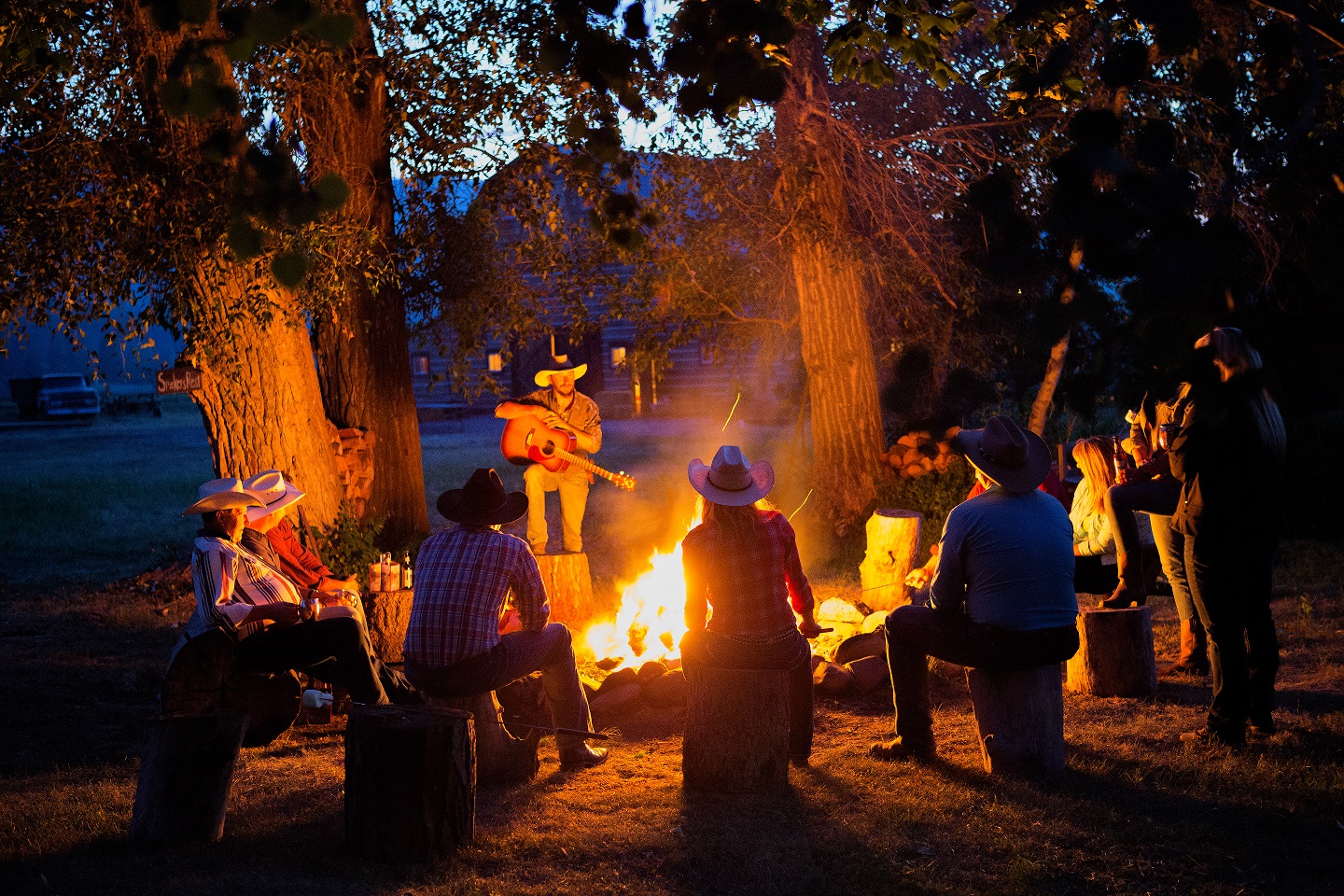 For more information about meetings in Montana or additional suggestions on adding a Montana theme to your meeting, drop us a line here. Also, check out our meeting planner video to feel the vibe you can bring to your next meeting in Western Montana.
Meet in Montana,
DP
August 30, 2023
Related: Culinary, Greenough, Hot Springs, Incentive, Itinerary, Kalispell, Meeting Planner, Meetings & Conventions, Missoula, Unique Lodging, Unique Venues, Whitefish