Two of the most scenic states have joined forces to give you an itinerary with loads of wide-open space yet chock-full of fun. With cultural treasures including the only archeologically verified campsite of the Lewis & Clark expedition and natural wonders like Flathead Lake—the largest freshwater lake in the western United States—and Glacier National Park, the historic mountain town of Wallace, Idaho—declared the Center of the Universe—and the world-renowned recreation and sights of Lake Coeur d'Alene, it's easy to spend seven days exploring the abundance of outdoor activities and cultural amenities.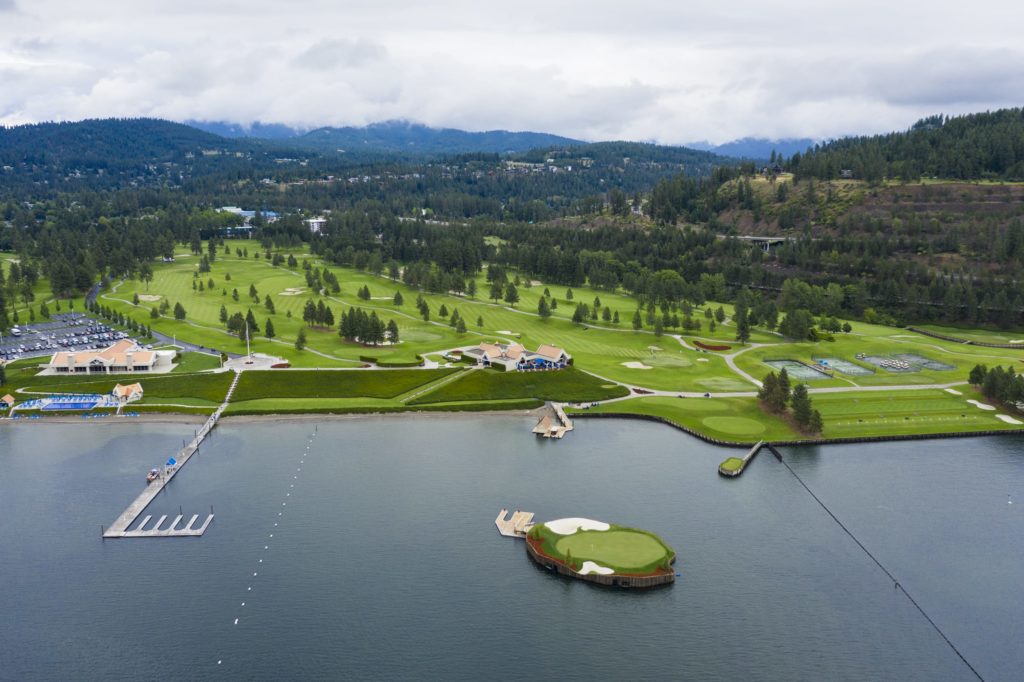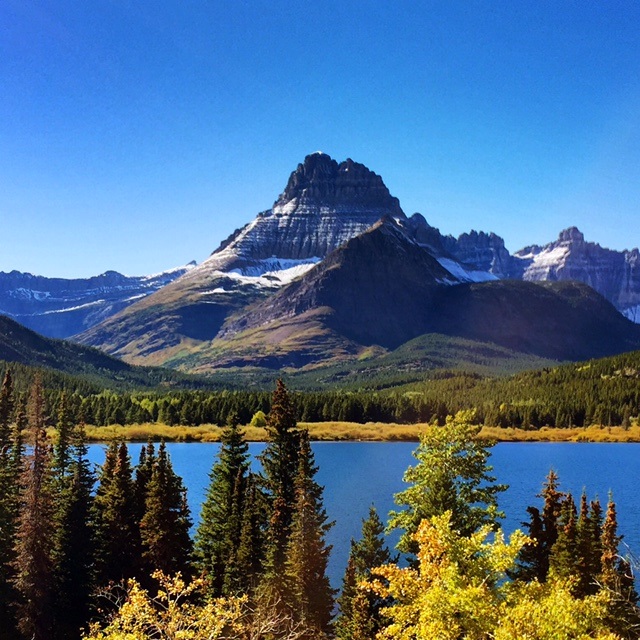 Day 1: Missoula – Fly into Missoula Montana Airport (MSO)
Begin your day in Missoula with one of many self-guided tours (and maps) offered by the Missoula Downtown Association. Caras Park, located in the heart of downtown Missoula, is a great place to start. Be sure to stroll over to the Brennan's Wave overlook, where you are likely to see a river surfer or kayaker playing on this man-made whitewater wave on the Clark Fork River.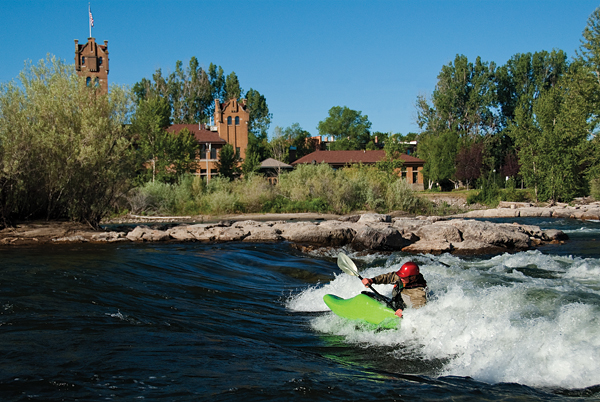 A tour highlight for groups is the Missoula Smokejumper Visitor Center, located near the Missoula Montana Airport. As the nation's largest training base for smokejumpers, the visitor center showcases displays, dioramas and videos related to the history of America's legendary parachute wildfire fighters. Take a guided tour of the parachute loft and see the brave men and women who face these wildfires. Nearby, make a stop into the Museum of Mountain Flying, which preserves the legends, lore and legacy of pilots of the Rocky Mountain West.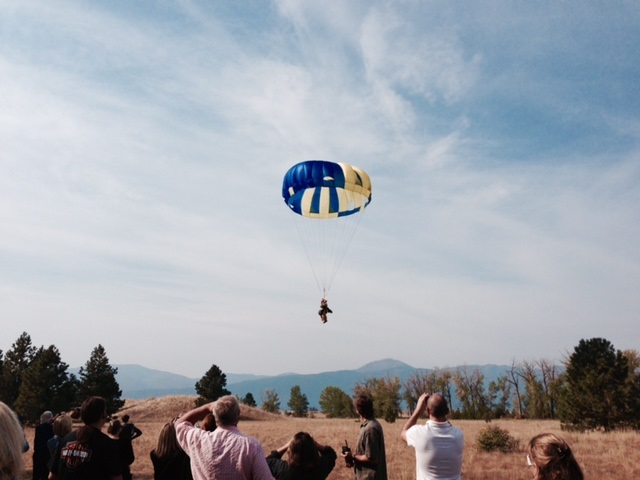 If local history is what you're looking for, visit the Historical Museum at Fort Missoula. Built in 1877, the fort sits on 32 acres and features 13 historical structures. It also provides a rich history lesson about the search for gold in the area and the impact the railroad had on western expansion. The Rocky Mountain Museum of Military History, also located at Fort Missoula, tells the story of the United States Army, from frontier times to present day.
A short 10-minute drive south of Missoula on U.S. Highway 93 is Lolo, home to Travelers' Rest State Park and Holt Heritage Museum. Travel back in time and experience this centuries-old gathering place and campsite where Lewis and Clark rested and prepared for their journey to and from the Pacific Ocean more than 200 years ago. It is the only archeologically verified site of their journey. The Holt Heritage Museum (tours by appointment only) includes memorabilia and an expansive collection of American Indian artwork as well as western wear, including hats and boots worn by some pretty famous cowboys and cowgirls. This is a great place for a group dinner and western entertainment.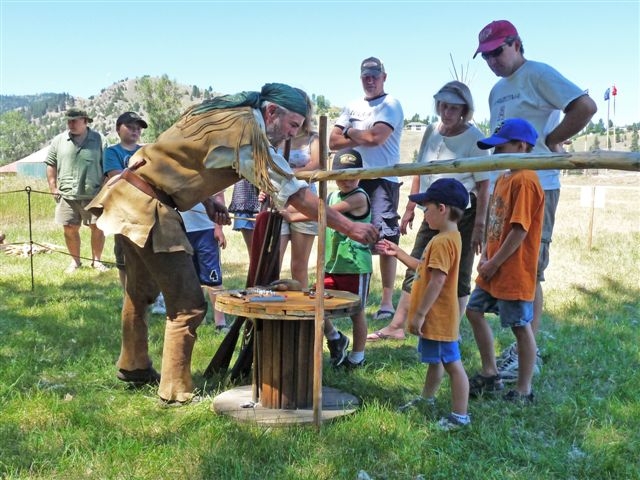 Alternate options include:
Unseen Missoula: historic downtown guided walking tours. Choose between Basements & Back Alleys or Hotels & Hooligans.
Rocky Mountain Elk Foundation Visitor Center features a number of interactive exhibits where you can learn more about elk, elk country and the role the Rocky Mountain Elk Foundation plays in conservation throughout North America.
Visit Montana's most intact and best-preserved ghost town, Garnet Ghost Town. Learn how miners flocked to the Garnet Mountains to stake their claim. (1 hour east of Missoula, some roads are unpaved).
Overnight in Missoula.
IF YOU GO:
Missoula Downtown Association – 406.543.4238
Smokejumper Visitor Center Association – 406.329.4934
Historical Museum at Fort Missoula Association – 406.728.3476
Rocky Mountain Museum of Military History – 406.549.5346
Holt Heritage Museum – 406.273.6743
Travelers' Rest State Park – 406.273.4253
EATS:
Tamarack Brewing Company – 406.830.3113
Rumour Restaurant – 406.549.7575
The Montana Club Restaurant – 406.541.8141
SLEEPS:
Holiday Inn Missoula Downtown – 406.721.8550
Best Western Plus Grant Creek Inn – 406.543.0700
Doubletree by Hilton Missoula-Edgewater – 406.728.3100
Day 2: Missoula to Kalispell
This morning, head north on Highway 93 and prepare for a stunningly beautiful drive along the shores of Flathead Lake, the largest natural freshwater lake in the western United States.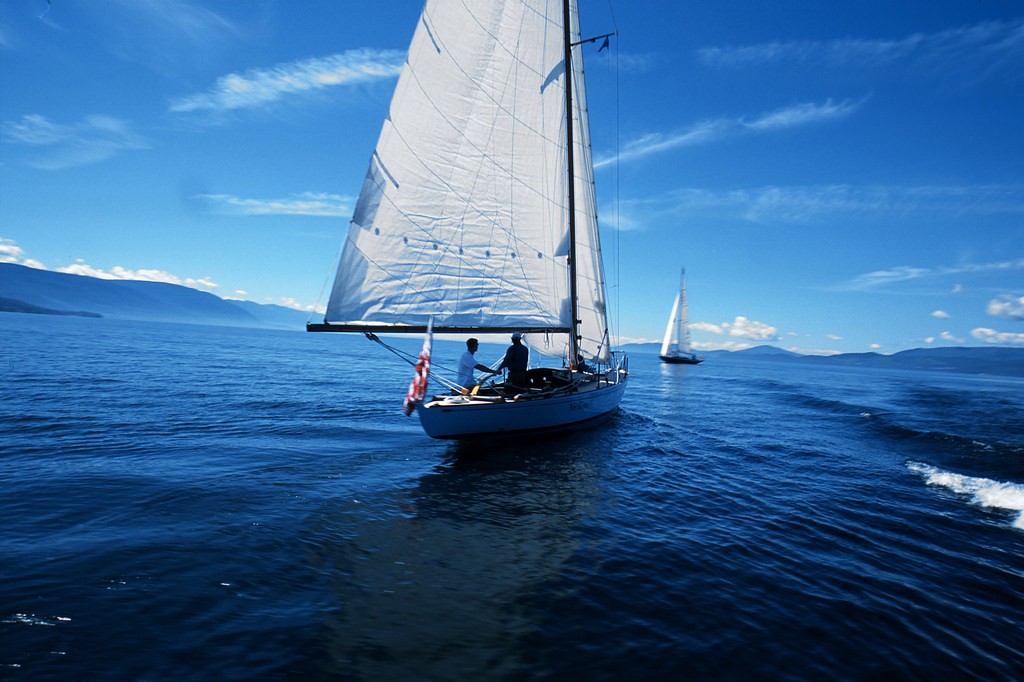 You will be traveling through the Flathead Indian Reservation, home to the Confederated Salish and Kootenai Tribes. As you pass through Charlo, stop in at the Ninepipes Museum of Early Montana (50 miles north of Missoula) and learn about the Flathead Indian Reservation (one of seven Tribal Nations in Montana) and early Montana settlers with a diverse collection of American Indian culture and history. Grab a coffee and sweet treat along with made-in-Montana wares next door at Great Gray Gifts.
At the southern end of Flathead Lake in the wonderfully scenic town of Polson, reserve a Flathead Lake boat tour on The Shadow departing out of the Kwataqnuk Resort & Casino. Choose between a narrated bay cruise (1.5 hours) or cruise the shores of Wild Horse Island, the largest island on Flathead Lake. Wild Horse Island is a day-use state park and home to 100 different birds and mammals, including bighorn sheep, bald eagles, osprey, mule deer, and the descendants of a herd of wild horses that the Flathead Indians swam out to keep neighboring tribes from stealing (3 hours). Take advantage of Kwataqnuk's package especially for groups, which includes lunch and a boat cruise.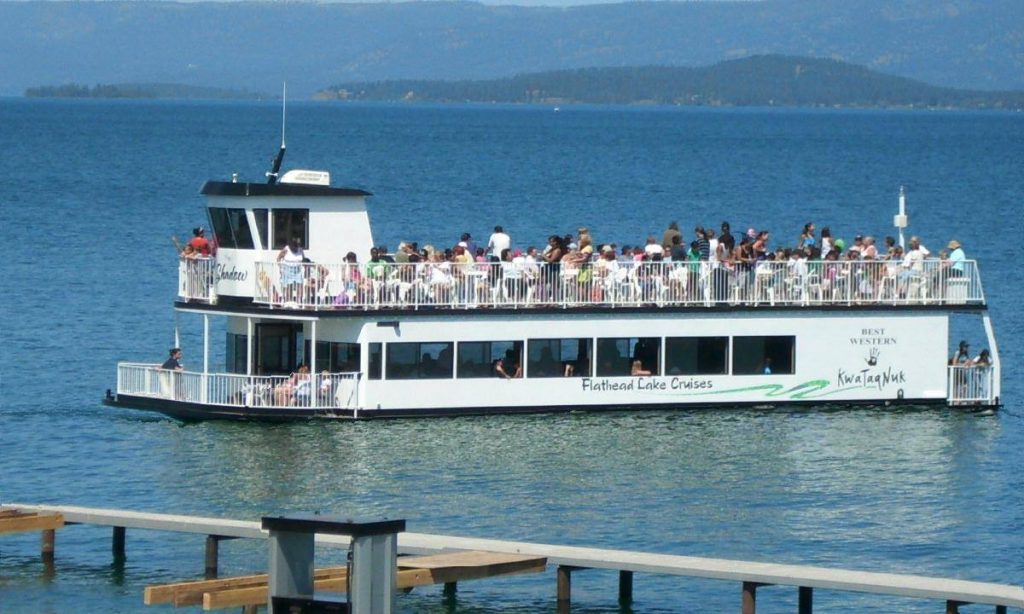 Arrive in Kalispell and choose from one of Kalispell's amazing museums, or make an afternoon of it and visit them all.
Conrad Mansion Museum: the historic home of Kalispell's founding family, built in 1895.
Hockaday Museum of Art: interactive exhibits showcase the art and culture of Montana and Glacier National Park, including the contributions of the Blackfeet Nation.
Northwest Montana History Museum: offers exhibits, tours and programs that illuminate the history of Kalispell and Northwest Montana.
Overnight in Kalispell.
IF YOU GO:
Ninepipes Museum of Early Montana – 406.644.3435
Kwataqnuk Resort & Casino – 800.882.6363
Polson Chamber of Commerce – 406.883.5969
EATS:
Allentown Restaurant at Ninepipes Lodge (Charlo) – 406.644.2588 Mackenzie River Pizza Co. (Polson & Kalispell) – 406.872.2100, 406.756.3030 Blue Canyon Kitchen and Tavern (Kalispell) – 406.758.2583
SLEEPS:
Red Lion Hotel Kalispell – 406.751.5050
SpringHill Suites Kalispell – 406.314.6600
Hilton Garden Inn Kalispell – 406.756.4500
Day 3: Glacier National Park
You'd be hard-pressed to find a more scenic drive in the lower continental United States than the Going-to-the-Sun Road in Glacier National Park. A wilderness of lakes, towering peaks and remnants of glaciers is readily accessible.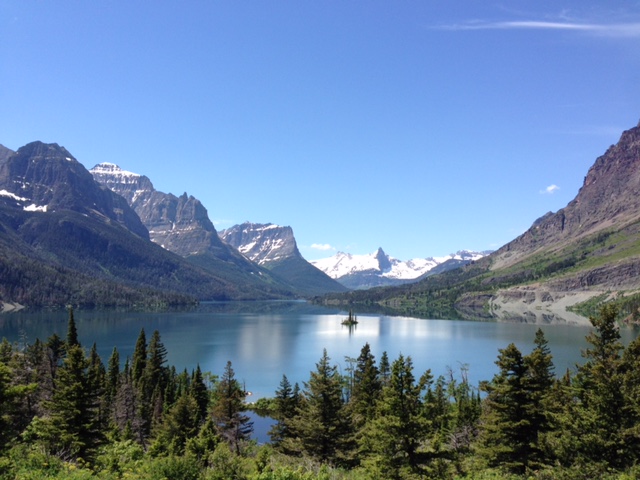 Travel to the hand-hewn, grand Lake McDonald Lodge (35 minutes from Kalispell) where you can hop aboard a red bus for a tour of the 50-mile-long Going-to-the-Sun Road (various tour lengths available; reservations required). The historic, canvas-top tour buses were introduced in the 1930s and have since been restored and outfitted with propane engines as a gift from the Ford Motor Company. Additionally, Sun Tours offers tours on the Going-to-the-Sun Road with narrative from the Blackfeet Indian perspective. Since a motorcoach exceeds the road's size restrictions, motorcoaches are only allowed as far as Avalanche Campground on the west side and Rising Sun Campground on the east side of the park.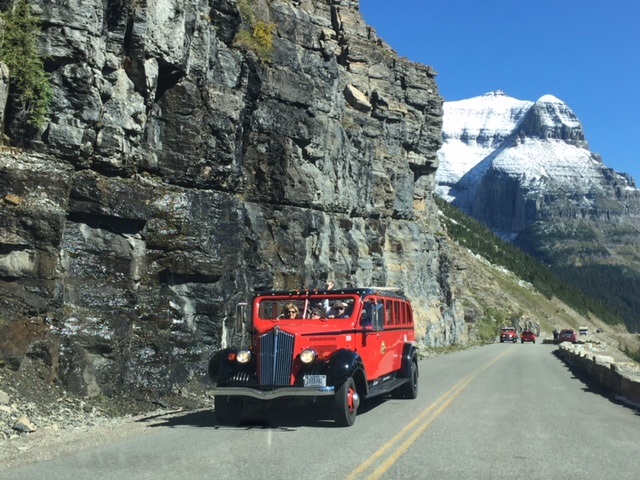 Narrated boat tours with Glacier Park Boat Company are offered several times a day on different lakes throughout the park and are a definite must. Reservations are highly recommended.
Overnight in Kalispell.
IF YOU GO:
Going-to-the-Sun Road + National Park Service – 406.888.7800
Sun Tours – 800.786.9220
Red Bus Tours – 855.733.4522
Glacier Park Boat Company – 406.257.2426
EATS:
Lake McDonald Lodge (Russell's Fireside Dining Room or Jammer Joe's Grill
Glacier Outdoor Center Pavilion (West Glacier) – 406.888.5454
Mackenzie River Pizza Co. (Kalispell) – 406.756.3030
Blue Canyon Kitchen and Tavern (Kalispell) – 406.758.2583
Day 4: Kalispell to Idaho
Today will be a lot of scenic driving. Leaving Kalispell for Libby (1.5 hours), head west on State Highway 2 through the small towns of Kila and Marion towards the Cabinet Mountain Range and pass through some of the most scenic wild roads in the northwest. This is heavily forested terrain with an abundance of wildlife.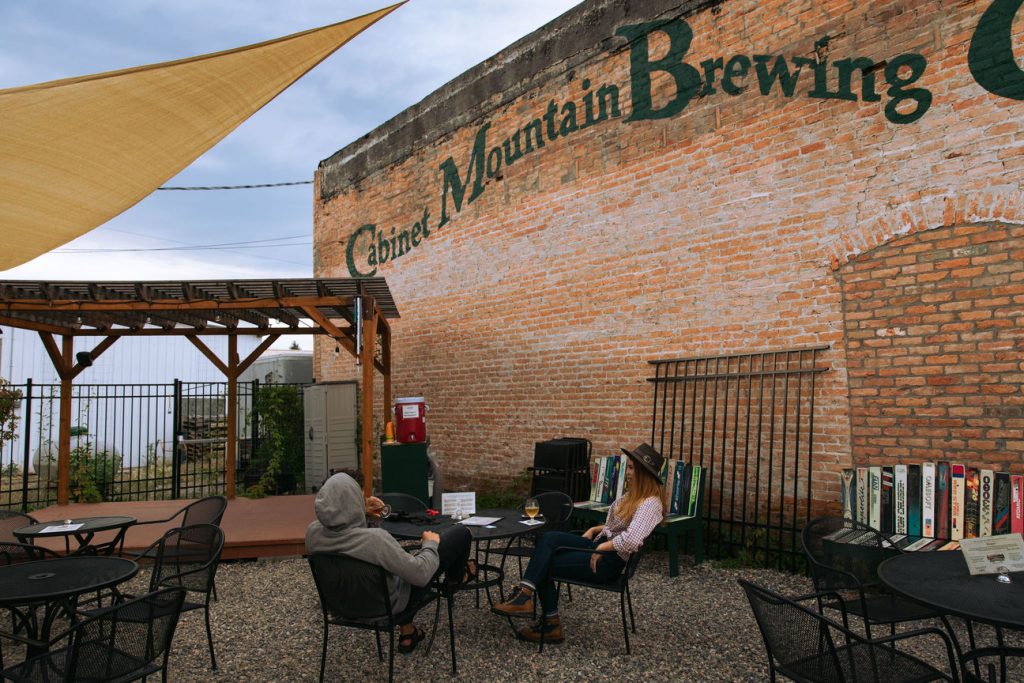 Arrive in Libby, then take the short 17-mile drive from the town of Libby east and visit Libby Dam. The dam is 22 feet tall and holds back 90 miles of water in Lake Koocanusa, which has 48 miles of lake in the United States and 42 miles in Canada. The Libby Dam Visitor Center has a newly remodeled exhibit area, book/gift sales area and auditorium featuring "The Power and Beauty of the Kootenai, the Story of Libby Dam." There are guided tours of the visitor center and powerhouse daily at 10 a.m., noon, 2 p.m. and 4 p.m. during the summer, or schedule a private tour.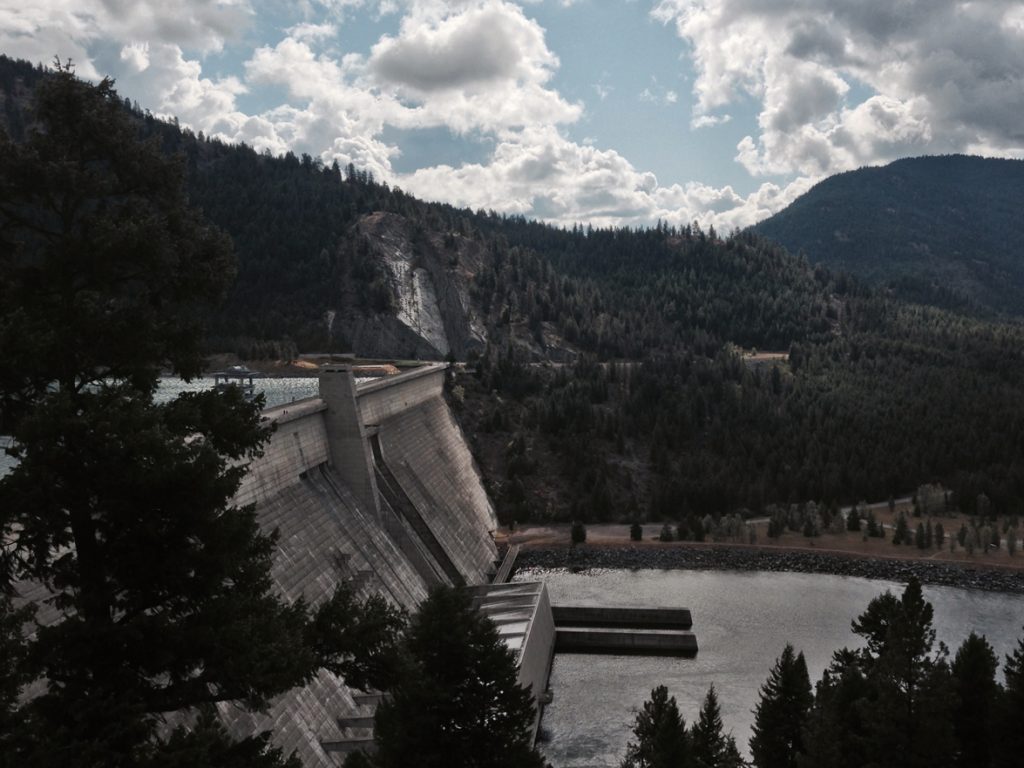 After leaving Libby, heading east between Libby and Troy at milepost 21 look for the pullout for Kootenai Falls Suspension Bridge. The Kootenai River enters a canyon and flows over Kootenai Falls, one of the largest free-flowing waterfalls in the northwest. The falls and surrounding area are considered sacred to the Kootenai Indians whose ancestors inhabited the region. A forest trail leads from the highway parking lot down to the swinging bridge and makes for a nice, easy hike. Interesting tidbit: Kootenai Falls was the setting for the filming of the movie, The River Wild, with Meryl Streep and Kevin Bacon and The Revenant, with Leonardo DiCaprio.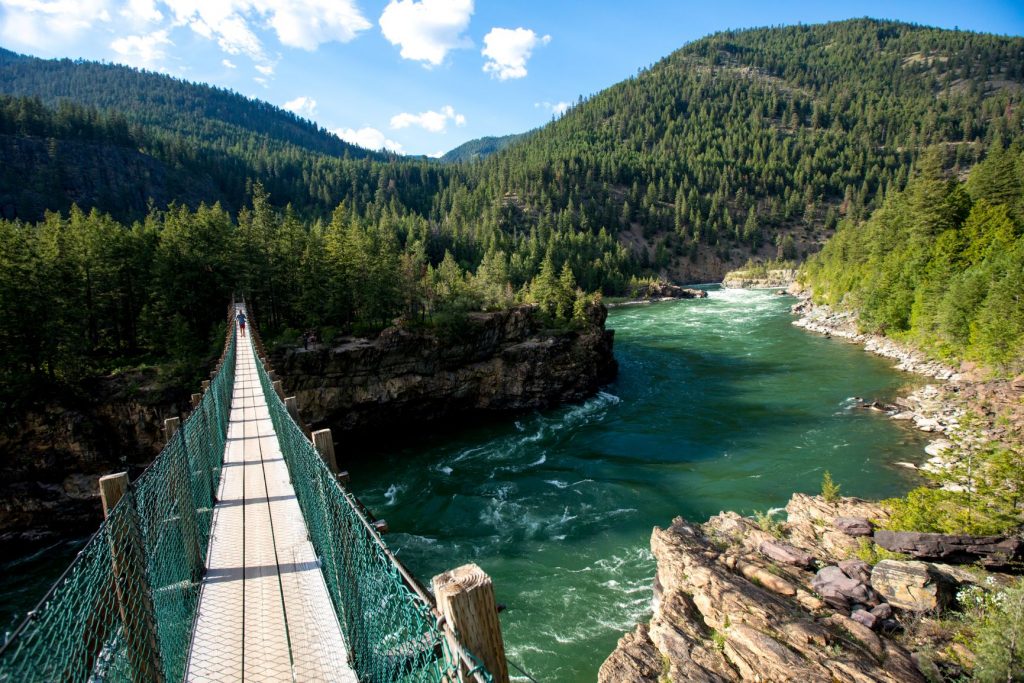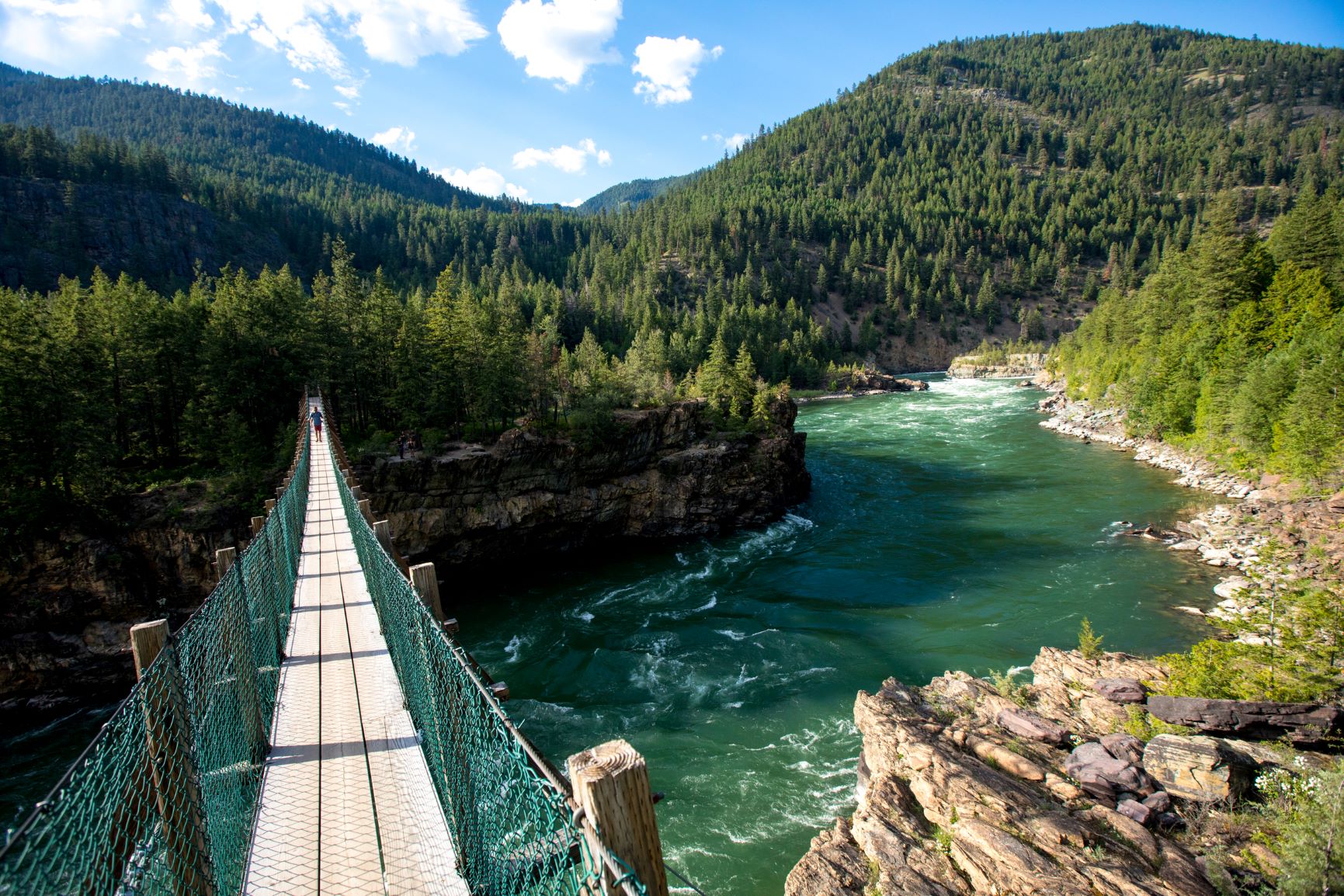 After leaving Troy, you'll enter Idaho near Bonners Ferry in the state's panhandle. Continuing west of Bonners Ferry for about 9 miles off of Highway 95 along Riverside Road, you'll land at the Kootenai National Wildlife Refuge. Sheltered against the Selkirk Mountains, this 2,774-acre refuge is home to over 223 species of birds, 45 species of mammals, 22 species of fish, plus amphibians, reptiles and a variety of habitats to support this beautiful ecosystem. Take the 4.5-mile auto tour route or venture down one of four hiking trails to observe and photograph as many species as you can spot.
The last leg of your drive today will take you to Sandpoint (1.25 hours). Named one of the nation's "Top 10 Great Outdoor Towns" by Outside magazine, Sandpoint is a favorite destination for locals and travelers with its access to nature, including the Sandpoint City Beach Park along the Lake Pend Oreille. Stop to have dinner at Pend d'Oreille Winery and maybe catch a show at the Panida Theater.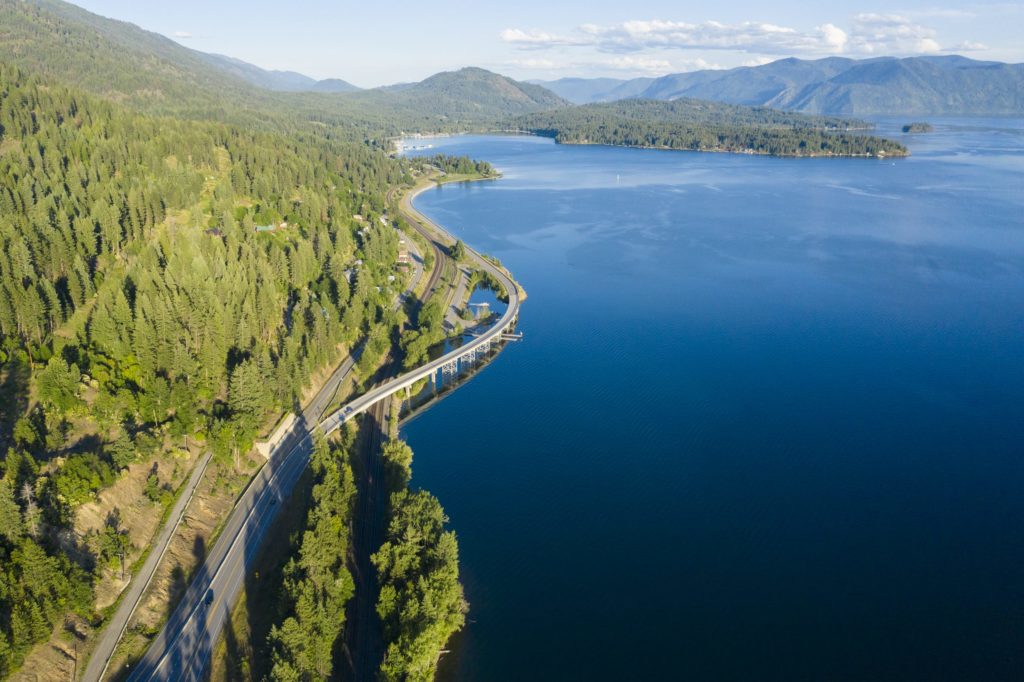 Overnight in Sandpoint.
IF YOU GO:
Libby Chamber of Commerce – 406.293.4167
Libby Dam – 406.293.7751
Kootenai National Wildlife Refuge – 208.267.3888
Visit Sandpoint – 208.263.2161
The Panida Theater – 208.263.9191
EATS:
Cabinet Mountain Brewing – 406.293.2739
Pend d'Oreille Winery – 208.265.8545
Trinity at City Beach – 208.255.7558
SLEEPS:
La Quinta – 208.263.9581
Day 5: Sandpoint to Coeur d'Alene
Start your day with a stroll in downtown Sandpoint, with shops, galleries and proximity to the lake. Once you're ready to hit the road, you'll have a quick 1-hour drive south to the exceptional lake town of Coeur d'Alene. The town is situated on the North Shore of its namesake, Lake Coeur d'Alene, the second-largest lake in Northern Idaho that spans over 26 miles.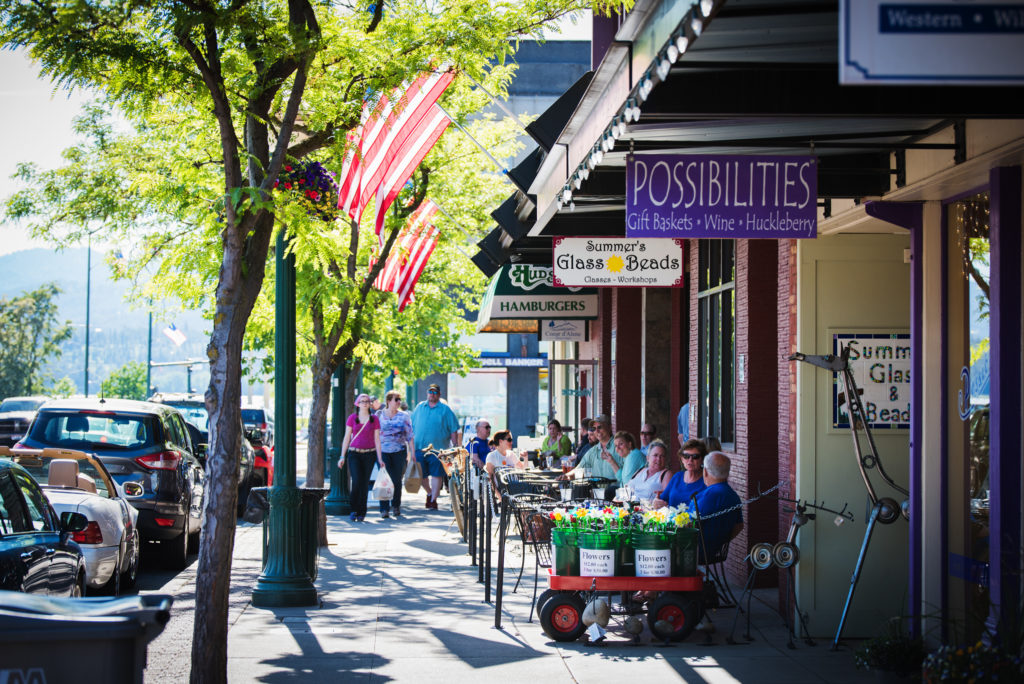 Take in the scenic rolling hills of the Palouse at the Coeur d'Alene Casino Resort in Worley and learn more about the traditions of the Coeur d'Alene Tribe. Cultural tours are available covering activities from beading and cedar bark workshops, painting and dinners complete with storytelling, dancing and drumming.
The group may enjoy hiking Tubbs Hills, a classic spot for locals and visits with a 2-mile loop along the edge of Lake Coeur d'Alene and near downtown. For fun on the lake, rent a kayak or stand-up paddleboard at Coeur d'Alene Adventures. For fans of history, visit the Museum of North Idaho. Established in the 1960s by local loggers and foresters, the museum features permanent exhibits on explorers and fur traders, the Nordic influencers who settled the area and more, plus the 2021 exhibit highlighting the connection between North Idaho and the film industry.
Enjoy dinner on a Sunset Dinner Cruise with Lake Coeur d'Alene Cruises.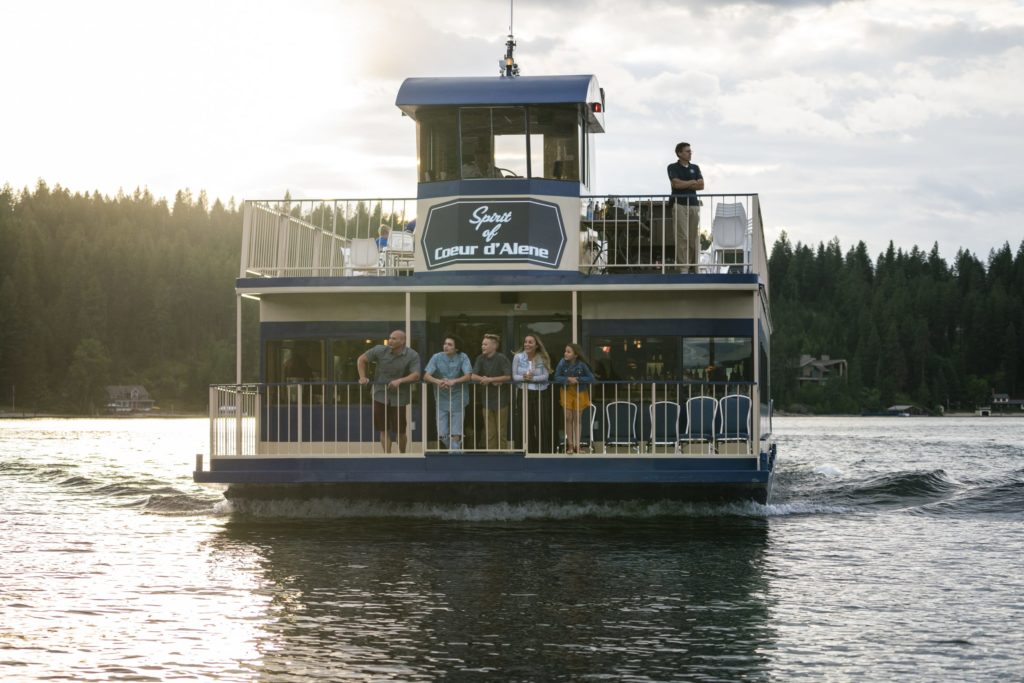 Overnight in Coeur d'Alene.
IF YOU GO:
Coeur d'Alene Convention & Visitor Bureau – 208.664.3194
Lake Coeur d'Alene Cruises – 208.292.5670
Coeur d'Alene Adventures – 208.918.2082 – cdaadventures.com
Museum of North Idaho – 208.664.3448 – museumni.org
Coeur d'Alene Casino Resort – 800.523.2464 – cdacasino.com
EATS:
Honey Eatery & Social Club – 208.930.1514 – honeyeateryandsocialclub.com
Bardenay Restaurant & Distillery – 208.7651540 – bardenay.com
Crafter Tap House + Kitchen – 208.292.4813 – craftedtaphouse.com
SLEEPS:
SpringHill Suites – 208.667.2212
Best Western Plus Coeur d'Alene Inn – 208.765.2230
Day 6: Coeur d'Alene to Wallace
Begin the day with a 50-minute drive on I-90 to Wallace. Those interested in history will love the halfway stop at Coeur d'Alene's Old Mission State Park in Cataldo. The park preserves a rich history of the Jesuit missionaries who settled in the area and their interactions with the local Coeur d'Alene Tribe. Tour the Sacred Heart Mission church, constructed between 1850 and 1853 using only mud, dowels and straw and preserved to be the oldest standing building in Idaho, and stroll the grounds to learn about how the missionaries and natives lived on the land.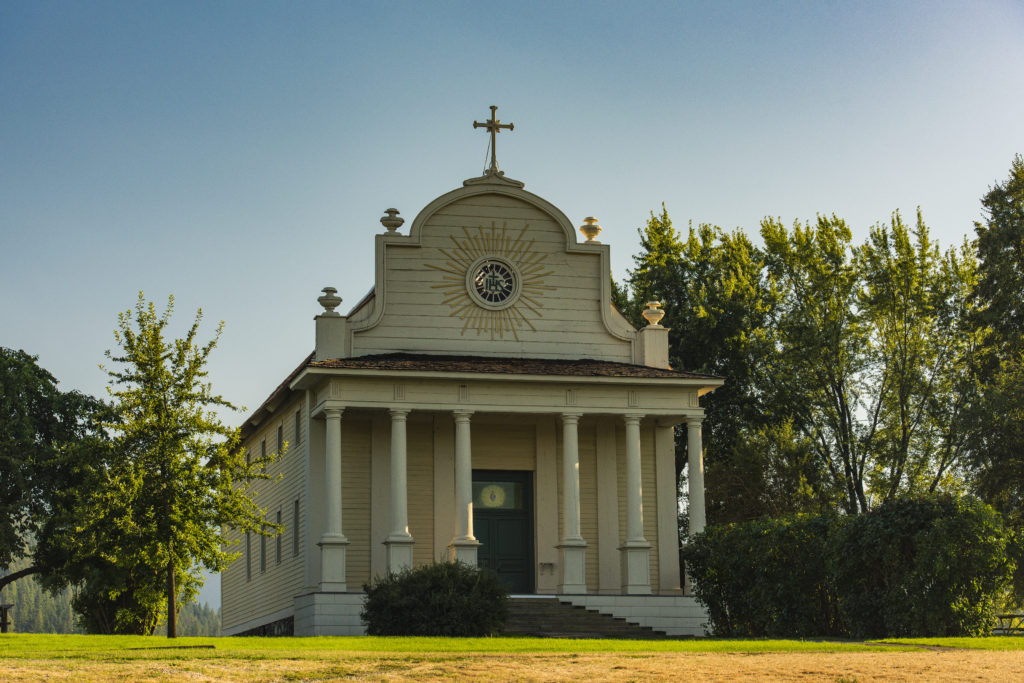 Arriving in Wallace, you'll find yourself in the "Center of the Universe," as officially declared by the town in 2004. Founded in 1884 after the discovery of silver lodes, Wallace and the surrounding area is the richest silver mining district in the world, earning it the nickname of "Silver Capital of the World." The area blends Wild West mining history with modern-day techniques as it continues to produce silver and other metals. The entire downtown of Wallace is also on the National Register of Historic Places, preserving a stretch of quaint and eccentric buildings ideal for wandering and exploring this unique destination.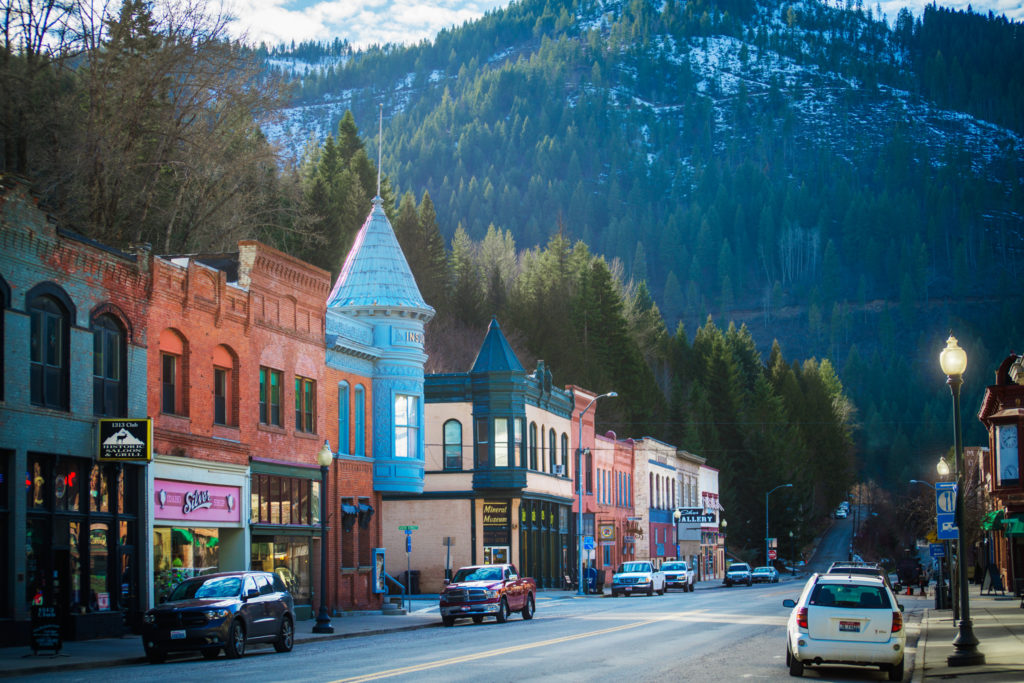 Once you're in town, choose between Wallace's historical museums or take a ride on a bike trail like no other.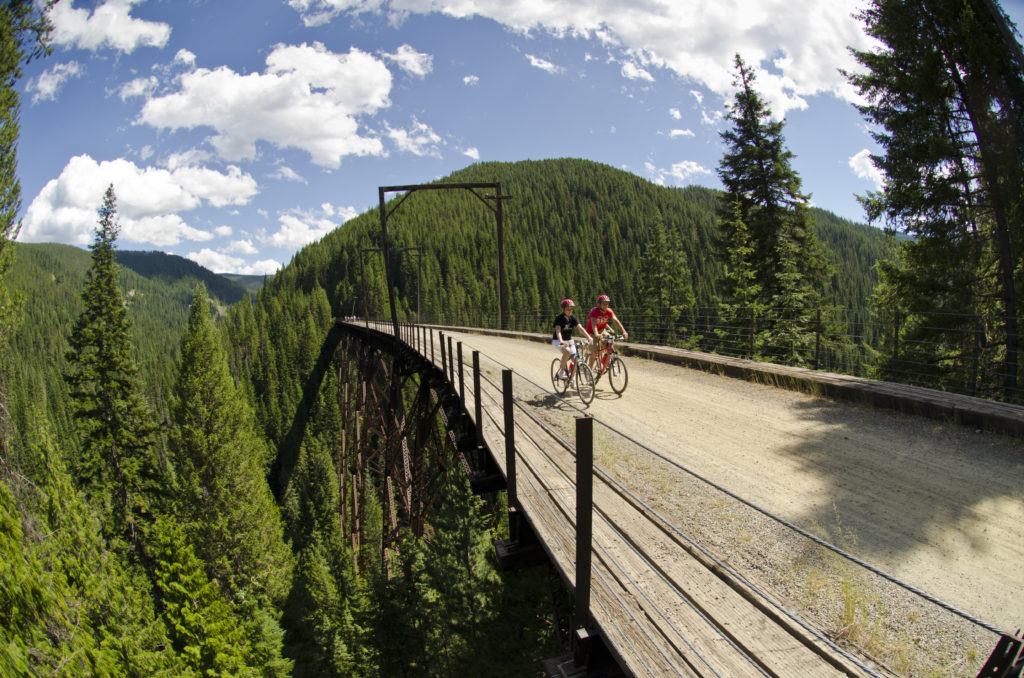 Grab dinner at the quaint Fainting Goat, explore the gem shops, and enjoy evening entertainment at Sixth Street Melodrama & Theatre.
Overnight in Wallace.
IF YOU GO:
Coeur d'Alene's Old Mission State Park – 208.682.3814
Wallace Chamber of Commerce – 208.753.7151
Sixth Street Melodrama & Theatre – 208.752.8871
EATS:
The Fainting Goat – 208.556.5655
SLEEPS:
Wallace Inn – 208.752.1252
Day 7: Wallace to Missoula
For your second day in Wallace, jump on the Sierra Silver Mine Tour to hear stories from a hard-rock miner and witness how silver is extracted from underground or venture to Kellogg with a quick 10-mile drive to see how you would fare as a miner and try your hand at gold panning at the Crystal Gold Mine. Before you leave town, be sure to visit Cogs Gastropub for a hearty meal before your departure from Idaho.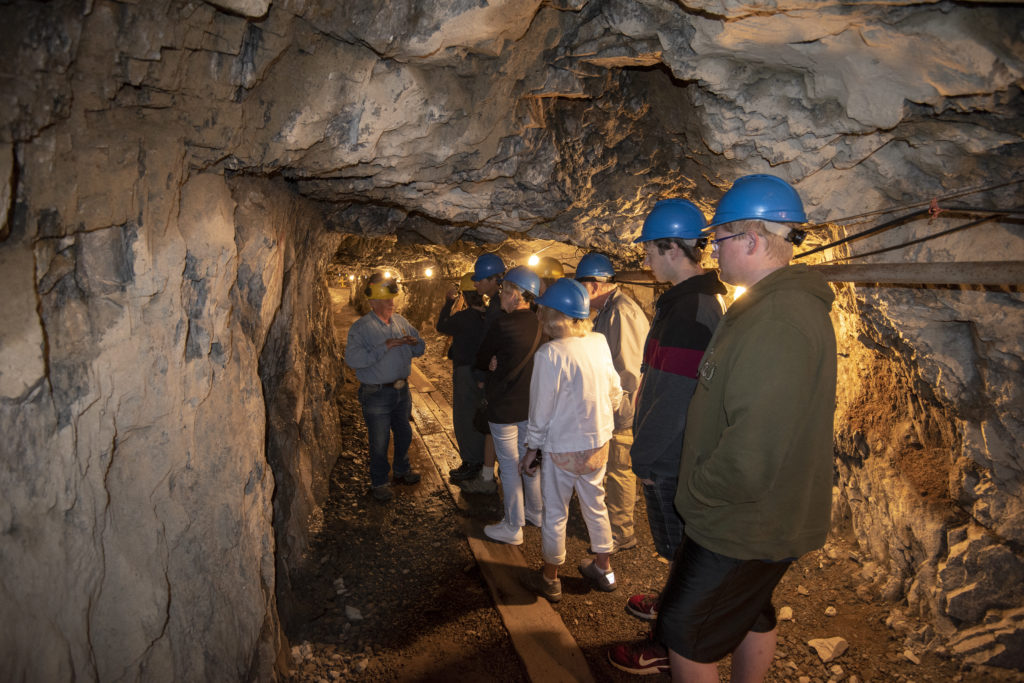 After leaving Idaho on Interstate Highway 90, stop at St. Regis Travel Center in St. Regis for that last-minute Montana souvenir at one of Montana's largest and best gift shops. Grab a huckleberry shake from Huck's Grill, and visit the trout aquarium to see if you can tell the difference between a rainbow trout and a cutthroat trout.
Overnight in Missoula or depart from Missoula Montana Airport.
IF YOU GO:
Sierra Silver Mine Tour – 208.752.5151
Crystal Gold Mine – 208.783.4653
Silver Valley Chamber of Commerce – 208.784.0821
EATS:
Cogs Gastropub – 208.659.7539
St. Regis Travel Center – 866.649.2407
SLEEPS:
Best Western Plus Grant Creek Inn – 406.543.0700
Holiday Inn Express & Suites Missoula Northwest – 888.465.4329
April 6, 2021
Related: FIT, Flathead Lake, Glacier National Park, Group Tours, Historic Tours, Itinerary, Kalispell, Libby, Missoula, Polson, Tour Operator, West Glacier