For the fifth year in a row, Montana will be attending and exhibiting at IMEX America October 9 – 11, 2018 in Las Vegas, Nevada. This year, the Montana booth will be bigger and better than ever as we welcome meeting planners to stop in at the MONTANA booth get your photo taken with a real live Montana Cowboy and learn more about Montana as a meeting destination. Whether you are looking for the perfect luxury guest ranch for a corporate incentive group, a large branded hotel with a ballroom and breakouts for the association conference or the mountainside hot springs resort for the board retreat, Montana has it all.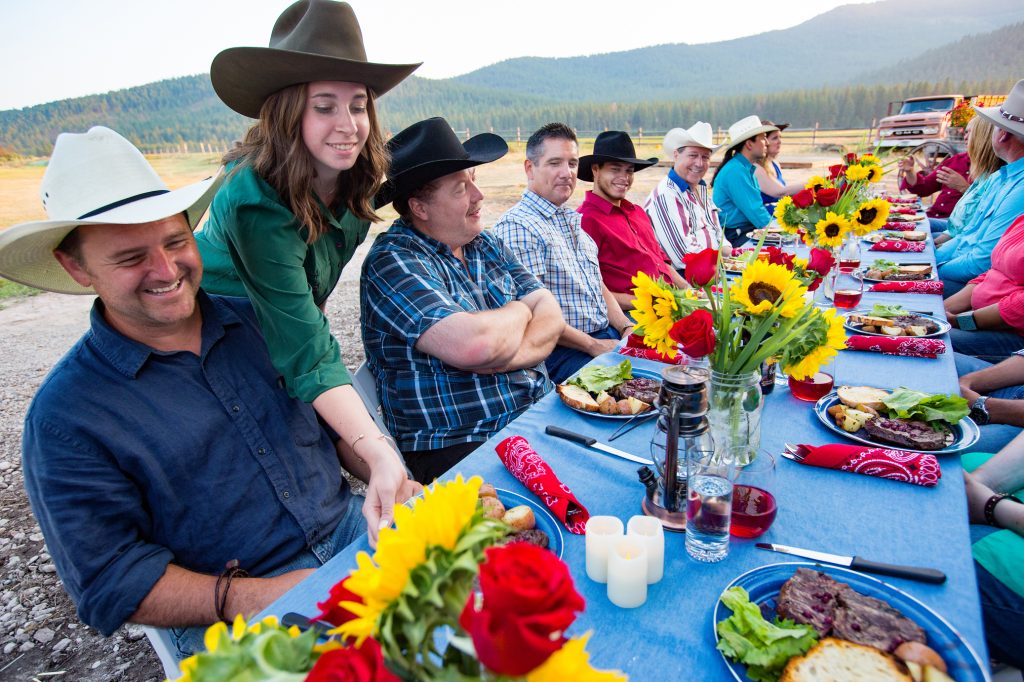 We invite meeting planners attending IMEX America to make an appointment with our booth representatives from Bozeman, Big Sky and Western Montana's Glacier Country—including the cities of Kalispell, Missoula and Whitefish—to learn about the variety of meeting offerings in Montana. Without further ado, please meet the meetings experts from Montana that will be attending IMEX America 2018.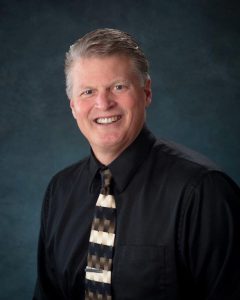 Returning to the Montana booth this year is Daryl Schliem, the President and CEO of the Bozeman Convention & Visitors Bureau. The hospitality options and outdoor activities that attract meeting planners to the Bozeman area include an abundance of recreation, resorts, shopping, museums, breweries and its close proximity to Yellowstone National Park. In town, you'll find plenty of local flavor in Bozeman's historic downtown shops, restaurants and galleries. From a casual boardroom meeting to the formal ballroom soirée, Bozeman has plenty of meeting and function space as well as over 2,500 guest rooms. Boasting the largest and busiest airport in Montana, Bozeman Yellowstone International Airport offers many direct flights to major cities in the U.S., making Bozeman the perfect mountain meeting setting, providing everything a group needs to get business done by day along with an exhilarating Montana experience waiting just outside the conference room door.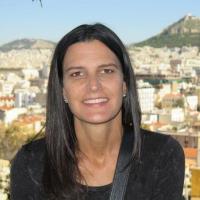 Joining the Montana booth this year is Candace Carr Strauss the CEO of Visit Big Sky, the Big Sky Chamber of Commerce. Candace will discuss with planners the inspiration that comes from alluring landscapes, fresh mountain air and unlimited outdoor adventure creating an authentic Montana meeting memory. Big Sky offers a variety of lodging and venue options from family friendly hotels to 5-star luxury penthouses and private homes to fine dining and one-of-a-kind outdoor adventures. Winter is king in Big Sky with ski-in ski-out properties at Big Sky Resort offering 5,800 acres of skiing terrain. Summer offers more availability for meetings and retreats along with easy access to the west entrance of Yellowstone National Park only 40 miles away. Big Sky is located an hour south of Bozeman Yellowstone International Airport with easy transfers.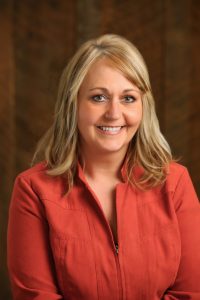 Representing Discover Kalispell in the Montana booth again this year is Group Sales Manager, Dawn Jackson. As the gateway to Glacier National Park and Flathead Lake, Kalispell is in the middle of Montana's most iconic natural places and the ideal environment to increase conference attendance and utilize the city's venues and modern amenities to conduct effective business. With two new hotels opening in 2018, Kalispell offers over 1,800 guest rooms and 56,000 square feet of meeting space for citywide groups of up to 4,000 attendees. Kalispell's community is filled with unique shopping, cultural offerings, fine restaurants, wonderful events and welcoming smiles. Kalispell's international airport, Glacier Park International, offers year-round direct flights to five major markets and additional seasonal directs to another five markets making access to Kalispell incredibly easy.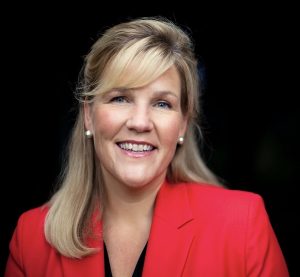 Serving as the Director of Sales and Services for Destination Missoula, Mimi Hall Gustafson will be returning to IMEX to talk about meetings in Missoula this year. Missoula is the second largest city and cultural hub of Montana as it provides the perfect blend of business and pleasure for meeting attendees with outdoor adventure, abundant nightlife, unexpected sophistication and a thriving food scene. Whether the meeting is an intimate corporate retreat or a large association conference, Missoula has something for everyone. With nearly 170,000 square feet of meeting space and 3,400 guest rooms at hotels for every budget level, Missoula is a great destination for meetings up to 2,000 attendees or citywide events for up to 5,000 attendees. Plus, direct flights arrive into Montana's second busiest airport, Missoula International Airport from 13 major U.S. markets.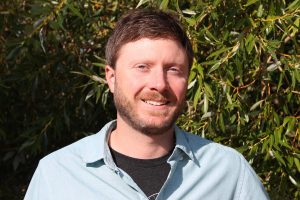 As the Marketing and Sales Coordinator for Explore Whitefish, Dan Hansen focuses on group travel and will be joining the Montana booth this year. Whitefish creates lasting impressions and earns rave reviews for meetings, events and corporate retreats. With more than 1,200 guest rooms and 46,000 square feet of meeting space, Whitefish is perfect for groups up to 300 attendees and citywide events of 2,500 attendees. Plus, Whitefish has a unique combination of breathtaking scenery, year-round recreational pursuits and a vibrant town that offers diverse accommodations and outstanding hospitality. An added bonus: getting to Whitefish is easy. Amtrak's Empire Builder makes daily stops in Whitefish from both Seattle/Portland and Chicago, while direct flights arrive regularly into nearby Glacier Park International Airport.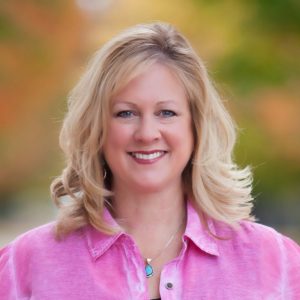 The final member of the Montana booth at IMEX America will be Debbie Picard, Tourism Sales Manager for Western Montana's Glacier Country. Debbie works closely with the three regional CVBs of Missoula, Kalispell and Whitefish along with other meeting venues in Western Montana outside of these three hub cities. Within the western region of Montana is an array of properties that are well-equipped to host meetings and conventions of various sizes, including small events, incentive travel, corporate retreats and large conferences. These properties include luxury guest ranches, hot springs resorts and mountainside lodges. And when you combine these meetings offerings with two international airports, shoulder season prices and team-building activities, it's easy to see why meeting planners are taking a look at Western Montana as a meetings destination.
If you're coming to IMEX America 2018, let us know. We'd love to meet with you and talk meetings in Montana.
A few things to keep in mind for IMEX:
*To meet with Montana's Glacier Country, Kalispell, Missoula and Whitefish, make an appointment with Western Montana's Glacier Country. The four Western Montana representatives will be sharing each 20-minutes appointment session throughout the show (think of it as a one-stop Western Montana appointment stop).
*Bozeman and Big Sky are taking separate appointments.
*If you can't meet with us during the pre-scheduled appointment times at IMEX, feel free to stop by our booth anyway. We welcome drop-ins and will be hosting daily giveaways.
And if you're a meeting planner not attending IMEX America, we'd still love to help you plan your Montana meeting. All of the contacts listed above are happy to help you find the perfect fit for your meeting needs.
For more information on meeting facilities in Western Montana, visit our Glacier Country meetings website. Or, if you need help locating the perfect destination for your meeting in Montana, drop me a line; I'm always here to help.
Meet in Montana,
DP
August 2, 2018
Related: Hot Springs, Incentive, Kalispell, Meeting Planner, Meetings & Conventions, Missoula, Outdoor Adventure, Unique Lodging, Unique Venues, Whitefish, Winter