The research is clear: more travelers are looking for destinations that are focused on environmental sustainability for their next vacation or meeting location. Concerns about the environment rank highest among millennials, followed closely by Gen Z travelers. According to a new study by MMGY, travelers are considering the environmental efforts of companies and destinations when making their travel and meeting location decisions. Here in Western Montana's Glacier Country, companies and local municipalities are striving to make their operations more sustainable, and Glacier Country Tourism is helping to spread the word about the good works in progress.
Whitefish
The charming town of Whitefish is devoted to keeping the character of the community while implementing initiatives to improve sustainability for residents and visitors alike. Explore Whitefish, the community's convention & visitors bureau, helps to sponsor, subsidize and communicate community efforts.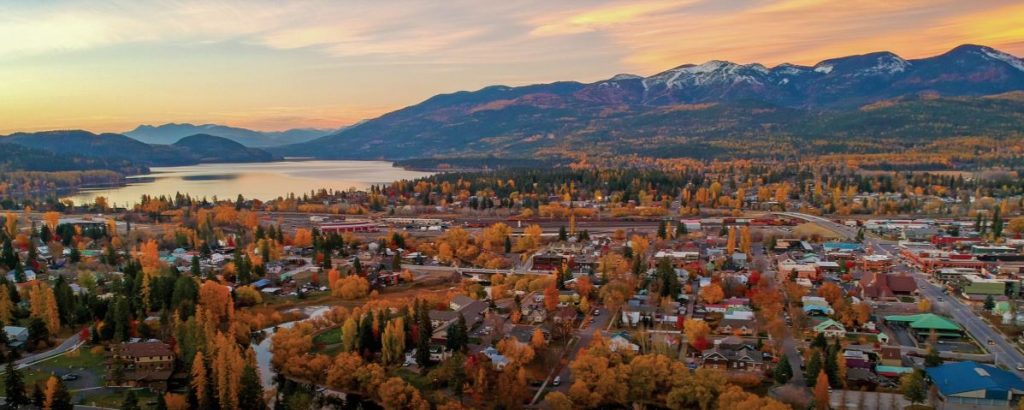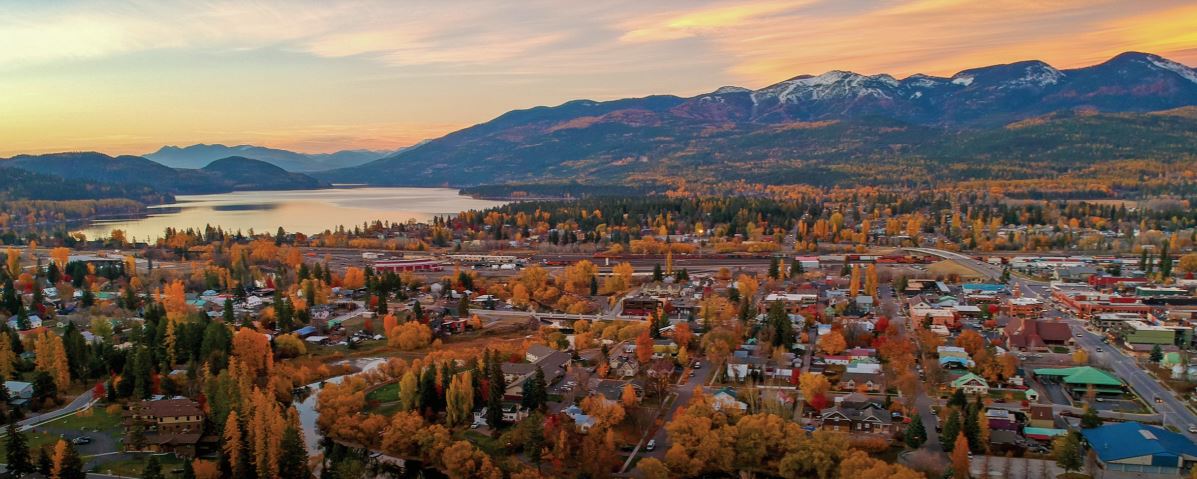 Whitefish has 17 public EV charging stations including four that were recently added in the downtown parking garage that is attached to Whitefish City Hall.
The City of Whitefish has installed pollinator gardens with native plants throughout town to supply food in the form of pollen and nectar to help the bee population, which is vital to preserving ecological balance and biodiversity.
Explore Whitefish has a Sustainability Grant program to help many local restaurants participate in composting services and the weekly Whitefish Farmers Market has a zero-waste policy where only compostable material and recyclable aluminum can be used. Using compostable material diverts waste from landfills and reduces greenhouse gasses.
The City of Whitefish's Climate Action Plan calls for the installation of a solar photovoltaic facility. The community solar facility will be managed and maintained by Flathead Electric Corporation. It will include 456 panels that will help Whitefish expand clean energy on the grid as electric uses increase.
Explore Whitefish and Whitefish Mountain Resort have partnered with Protect Our Winters to help raise awareness about the impacts of climate change. Watch this impactful video for more information (watch and get more info here).
Whitefish asks everyone to Be a Friend of the Fish with helpful guidelines that encourage everyone to make a small footprint in nature, be kind to one another and be stewards of the land.
Missoula
Missoula is a vibrant city with an eclectic vibe. It's surrounded by wilderness, yet has numerous gourmet restaurants. It offers solitude, yet has a dynamic music scene too. It has outdoor adventure in every direction yet offers ballet, symphony and art galleries galore. And to top it off, Missoula was just named one of the top 10 best-run cities in the U.S. by WalletHub based on quality of services. The City of Missoula has many sustainable practices, along with many private businesses that are doing their part as well.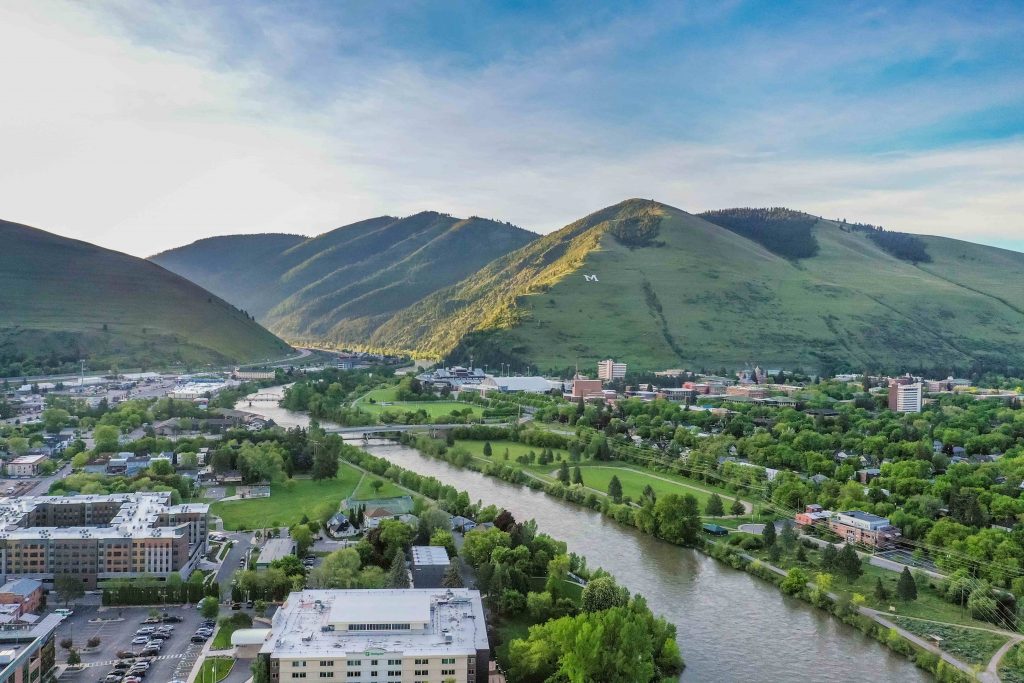 The City of Missoula has adopted the "ZERO by FIFTY" initiative and is on track to becoming Montana's first Zero Waste Community. The goal is for a 90% waste reduction by 2050.
Mountain Line, Missoula's zero fare city-wide transportation system is moving closer to its goal of a zero-emissions fleet by 2035, with more than 40% of its current fleet made up of all-electric, zero-tailpipe-emissions vehicles, distinguishing Mountain Line as a leader for clean transit in the U.S.
Logjam Presents owns Missoula's premier outdoor music venue, the KettleHouse Amphitheater and is doing its part to help Missoula reach the city's Zero by Fifty goal. Most everything served at KettleHouse Amphitheater is compostable or recyclable. The venue has a "Going Green Guide" that offers shuttles to and from the venue to reduce emissions, offers compost and recycle bins and encourages attendees to bring their own reusable water bottle. It also sells water in aluminum bottles that can be recycled to reduce plastic waste.
The Downtown Missoula Partnership has invested in new recycling bins located downtown for public use. The partnership sponsors the annual River City Roots Festival and has a specific "green team" to help ensure the festival is as climate-friendly as possible. The team is committed to reducing the carbon footprint of the festival while improving the health of Missoula and the planet. From expanding zero-waste options, to sustainable commute options to offsetting the musicians' emissions.
The University of Montana released its first-ever Greenhouse Gas Inventory in 2008 and hired a full-time sustainability and recycling coordinator, creating an Office of Sustainability. In 2010, the university completed a Climate Action Plan, establishing a goal of achieving carbon neutrality by 2020 and an interim goal of reducing carbon emissions 10% below 2007 by 2015—both of which the school has successfully met. Sustainability, along with diversity, engagement, and leadership, are among the University's Core Values as outlined in their Strategic Plan.
The Missoula Montana Airport was completed in 2023 and features View Smart windows that automatically adjust in response to outdoor light conditions, blocking heat and glare to optimize passenger comfort and reduce energy consumption from lighting and HVAC by as much as 20%.

Kalispell
Centrally located between Flathead Lake, Whitefish Mountain Resort and Glacier National Park, the bustling community of Kalispell has a notable Old West charm that effortlessly coincides with its lively arts and cultural scene. The community is active in recycling and Discover Kalispell is fostering destination stewardship for residents and visitors alike so that everyone can enjoy what Kalispell has to offer for years to come.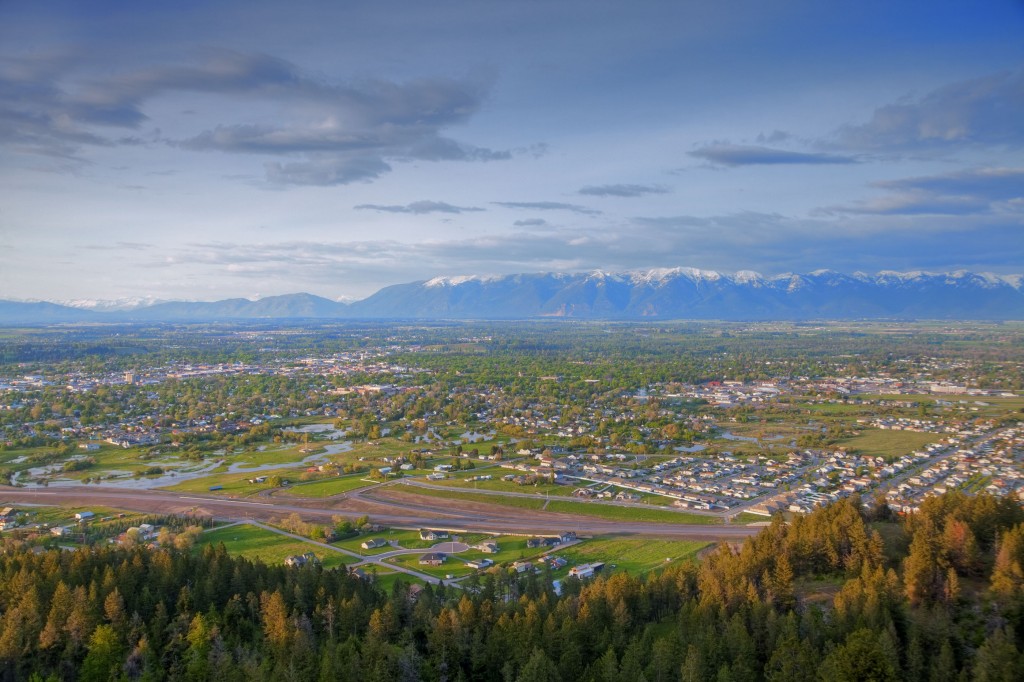 Kalispell has a Waste Not Project that works to expand recycling opportunities, loans bins and flatware for use at community events and provides tips on hosting zero-waste events.
Discover Kalispell partners have installed EV charging stations. Hotels where charging stations can be found include; Red Lion Hotel, Best Western Plus Kalispell/Glacier Park West Hotel & Suites.
Flathead County's Landfill and Flathead Electric Cooperative created the first methane gas-to-energy biomass project in Montana. The plant, utilizing a vacuum system to draw the methane gas from decaying garbage, burns it in a cylinder engine to generate enough electricity to serve up to 1,600 households.
Glacier National Park
Glacier National Park continues its efforts to reduce its contribution to a warming climate. Solar arrays and hydropower help provide electricity throughout the park. The park continues to make improvements to their recycling program and uses efficient LED light bulbs to save energy. Glacier management encourages employees to take the employee shuttle or bike to work to reduce emissions.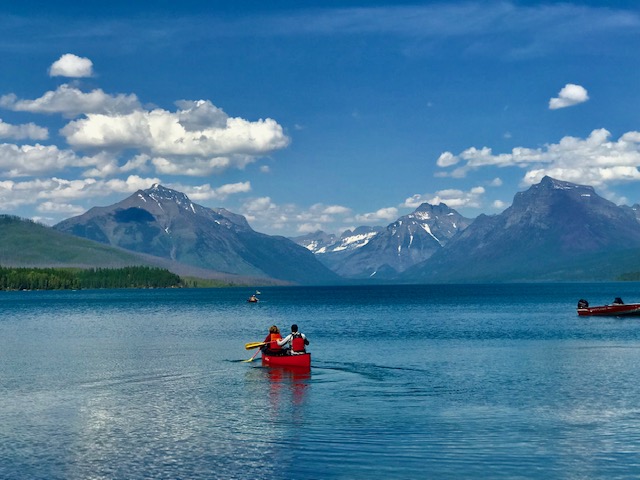 The Logan Pass Visitor Center obtains all its necessary electricity from over 3600 watts of solar panels.
The Apgar Visitor Center's energy needs are generated by a photovoltaic array on the roof.
The Polebridge Ranger Station is powered by three large photovoltaic arrays.
Goat Haunt uses a micro-hydroelectric power plant.
The park has a campaign to reduce unnecessary idling.
Glacier National Park currently recycles plastics, aluminum cans and paper.
Visitors to the park are encouraged to recycle aluminum cans, #1 plastic bottles, and paper.
Visitors can recycle bear spray by turning it into the park at the end of your trip.
Another way to reduce waste is to carry a reusable water bottle. Filling stations are available.
In Western Montana and statewide, local agencies and non-profit organizations are coming together to help conserve, manage, mitigate and protect our resources, including Montana Fish, Wildlife & Parks, Montana Access Project and Gateway to Glacier Trails.
Glacier Country Tourism is focused on sustainability as well. We have partnered with different associations including Leave No Trace and Tread Lightly. We completed a destination stewardship plan in 2022 and have hired a director of community engagement and destination stewardship and will continue to promote responsible recreation through stewardship, sustainability, education and communication.
If you have questions about any of the initiatives, feel free to reach out to us. We are always here to help.
Sustainable Travels,
DP & AS
August 9, 2023
Related: FIT, Glacier National Park, Kalispell, Meeting Planner, Missoula, Sustainability, Tour Operator, Transportation, Whitefish