A city tour is an ideal way for your group to experience our small towns, finding favorite local spots to eat and drink. Our larger, vibrant towns of Missoula, Whitefish and Kalispell have lots to do, including a variety of city tour options. From self-guided historic and art tours to guided food or brewery tours, these are a fun addition to any getaway.
Taste of Missoula Food Tour
This tour is great for small groups. Missoula has an exceptional culinary scene, and now it's easier than ever to sample some of our best restaurants. The Taste of Missoula Food Tour is a walking culinary tour in downtown Missoula. Over three hours you'll walk downtown and visit four to five restaurants. Each stop has a specialty drink and a plate to sample. Tours run various days year-round, but during the summer generally depart at 3 p.m. Thursdays, Fridays and Saturdays. Max group size of 12.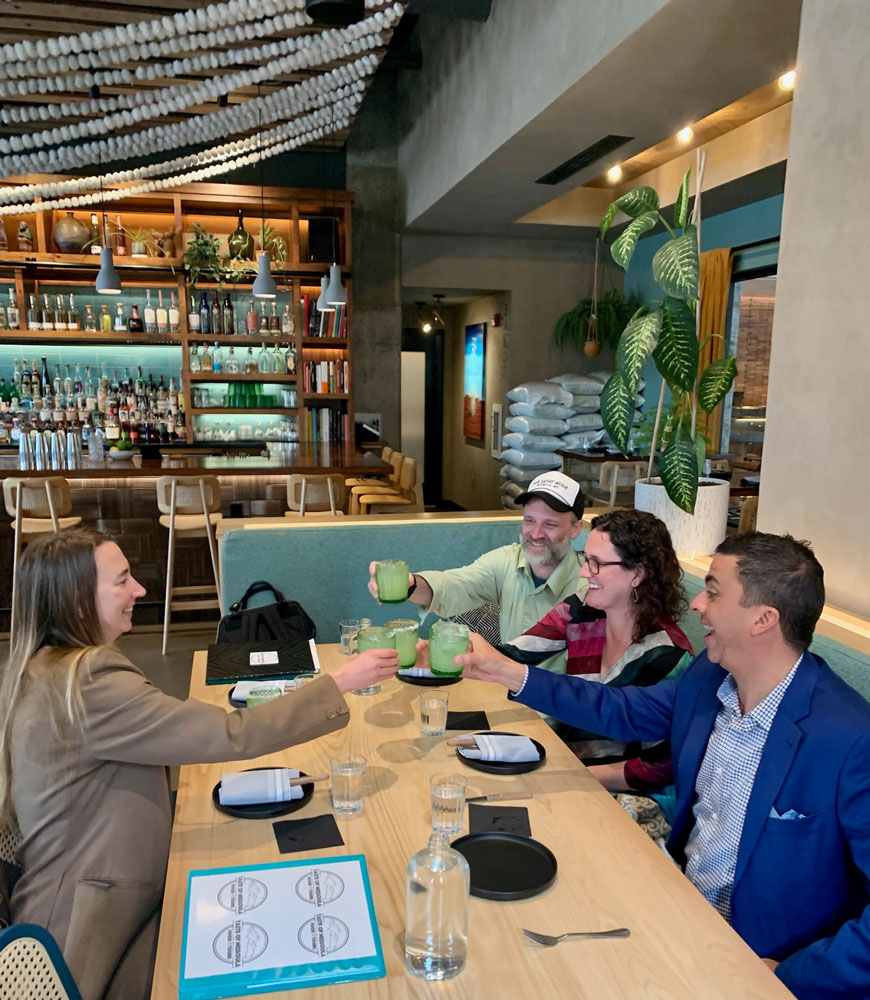 Missoula Arts Tour
In Missoula, embark on a self-guided art tour through downtown Missoula and the University District. You'll find outdoor murals, sculptures and mosaics of all varieties from local and national artists. For another showcase of Missoula's love of art, take note of the canvassed traffic signal boxes as you travel around. Almost all of Missoula's 73 boxes have been turned into works of art by local Missoula artists.
Unseen Missoula
Unseen Missoula offers guided walking tours downtown. Enthusiastic tour guides walk you through downtown and provide education on themes including Missoula's history as a booming railroad city, the development of Missoula's riverfront, and the stories and legends from the characters who lived here. Scheduled tour options include Basements and Back Alleys, Carnal Enterprises, Hotels and Hooligans, the Secrets of the Clark Fork, and a ghost tour called Screams and Spirits, offered in October. Other tours typically run between April and September and fill up fast! Max group size dependent on tour, 16 – 20.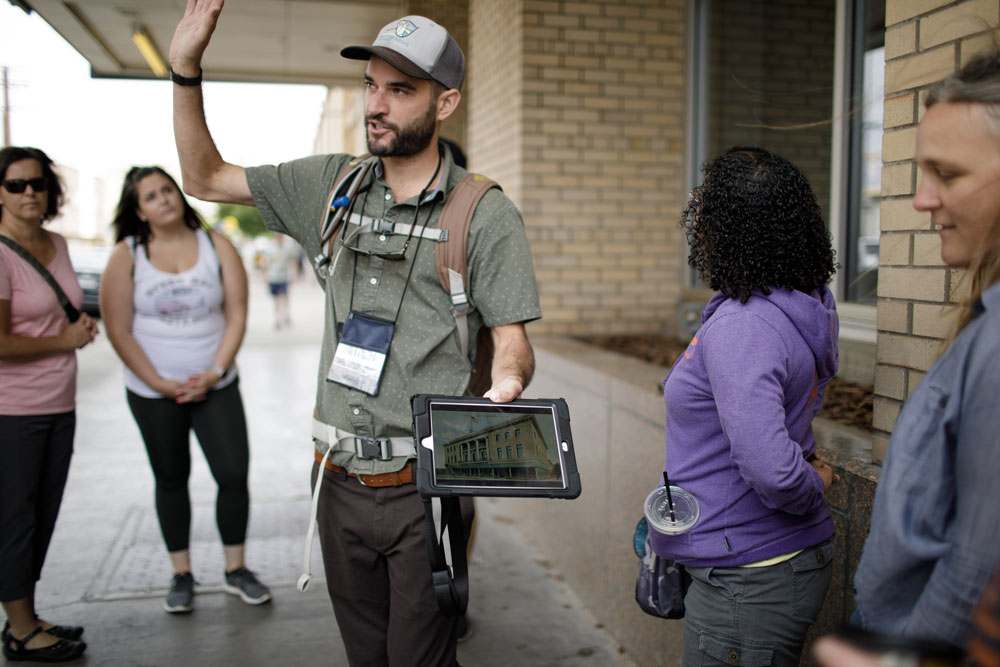 Downtown Historic Walking Tours
In Missoula or Kalispell it's easy to take your group on a self-guided historic walking tour. On the Missoula Downtown Historic Walking Tour discover remnants of the past, view historic architecture and learn about the history of 16 different downtown locations. Kalispell's Historic Walking Tour covers 60 locations, exposing the town's deep-set roots as a railroad town. View the brochure to pick out a few favorites to visit, like the Great Northern Railway Depot or the Heller Building Pastime Bar.
Northwest Montana History Museum Tour
New this year, the Northwest Montana History Museum launched a 2-hour guided walking tour of downtown Kalispell. The tour is ADA accessible and covers 1 mile, with 24 stops plus building highlights along the way, beginning and ending at the museum. The tour guide highlights prominent citizens and early settlers, building architecture, and history—like the purchase of a city block with a bison herd. Max group size 15.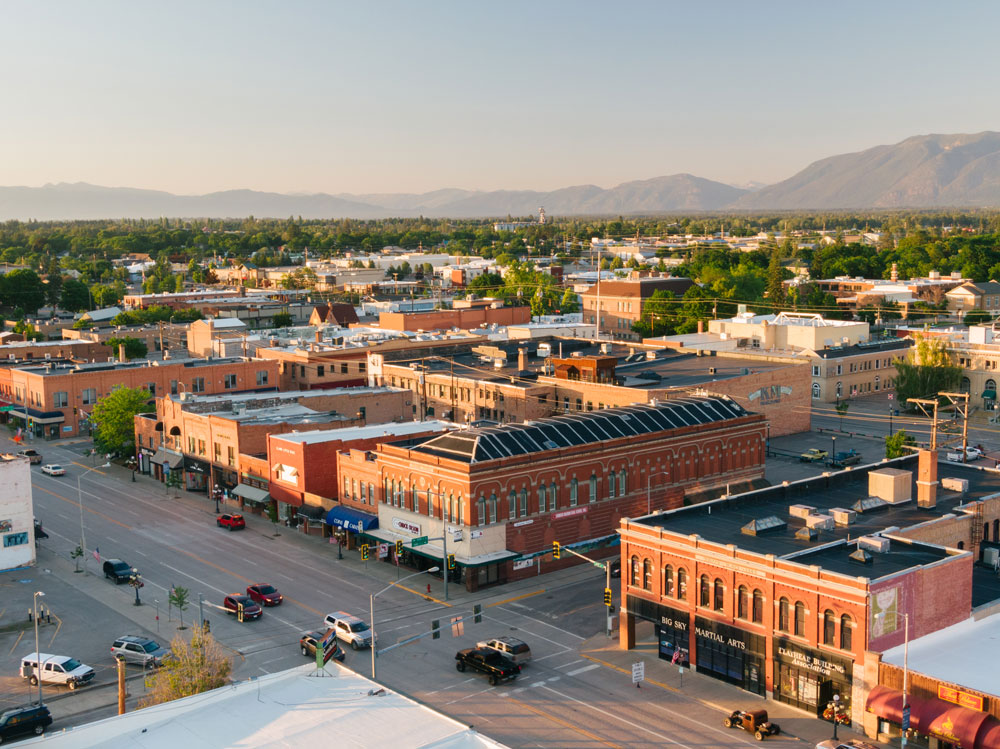 Taste of Whitefish
Whitefish Outfitters is a premier recreation guide in the Whitefish and Glacier National Park area. They offer multiple services for tour operators year-round, including a new Taste of Whitefish food tour. Hop on an e-bike for a ride through Whitefish and this enchanting town's food and drink scene. There are no scheduled stops during this two-hour tour, but time allows for you to stop at the locations of your choosing. Call Whitefish Outfitters at 406.212.0080 to learn more. Max group size of 8.
Big Sky Brews Cruise
Montana is known for an abundance of craft breweries—it's ranked No. 2 for most breweries per capita. Big Sky Brews Cruise offers a safe and ideal way to savor the sip at multiple local breweries in Whitefish, Kalispell and Columbia Falls. The Brews and Views Brewery Tour departs from Whitefish, stops at three breweries over four hours and provides a behind-the-scenes look at the brewing process. Other scheduled tours include a Wine, Beer and Whiskey Tour as well as a Raft and Craft Tour. Max group size of 11.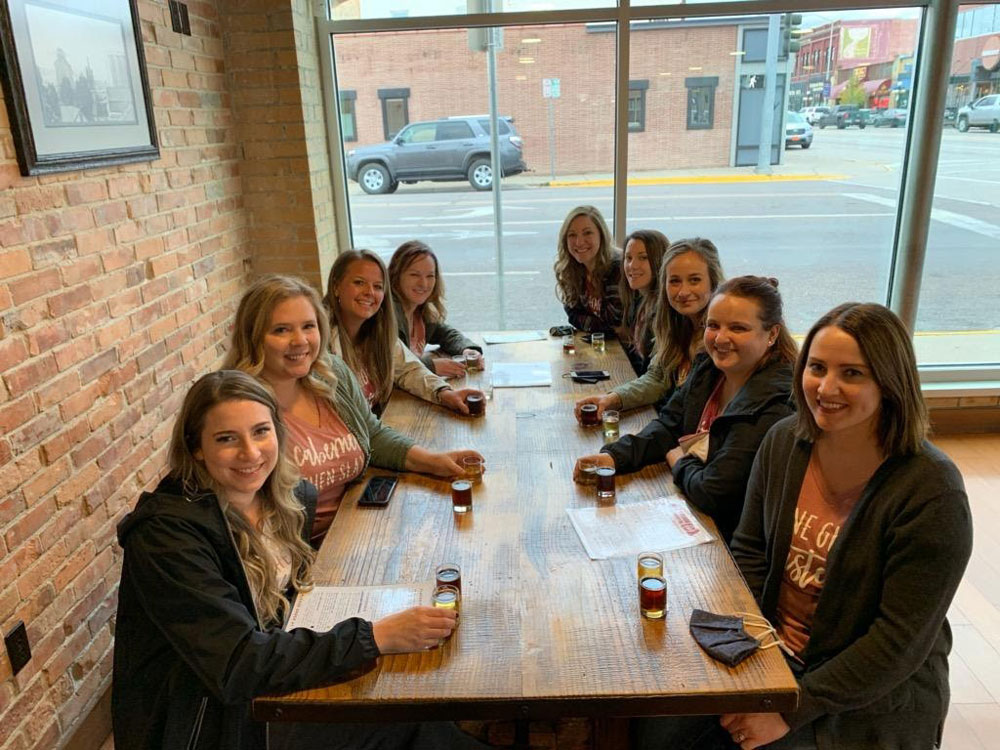 For more information and additional itinerary suggestions, visit our tour operators page, or drop us a line. We are always here to help.
AS & DP
July 17, 2023
Related: Arts and Culture, Cycling Tours, FIT, Food, Group Tours, Historic Tours, Kalispell, Missoula, Tour Operator, Whitefish