You've got Glacier National Park as a tour destination, great! The question often comes up from tour organizers, "What should I add to the itinerary beyond Glacier National Park?" To help, we've rounded up 15 amazing places in Western Montana's Glacier Country. Some are off the beaten path or are considered hidden gems, but, if time allows, each one would make a spectacular addition to your Western Montana travel itinerary.
1) Looking Glass Road 
The next best thing to the Going-to-the-Sun Road over Logan Pass in Glacier National Park is Looking Glass Road, also known as State Highway 49. Looking Glass Road is a seasonal road that connects East Glacier Park to U.S. Highway 89. It also happens to offer incredible views of the Two Medicine Valley and the Blackfeet Reservation. Note: This is not a road built for motorcoaches due to its twists and turns, but motorcycle riders LOVE it.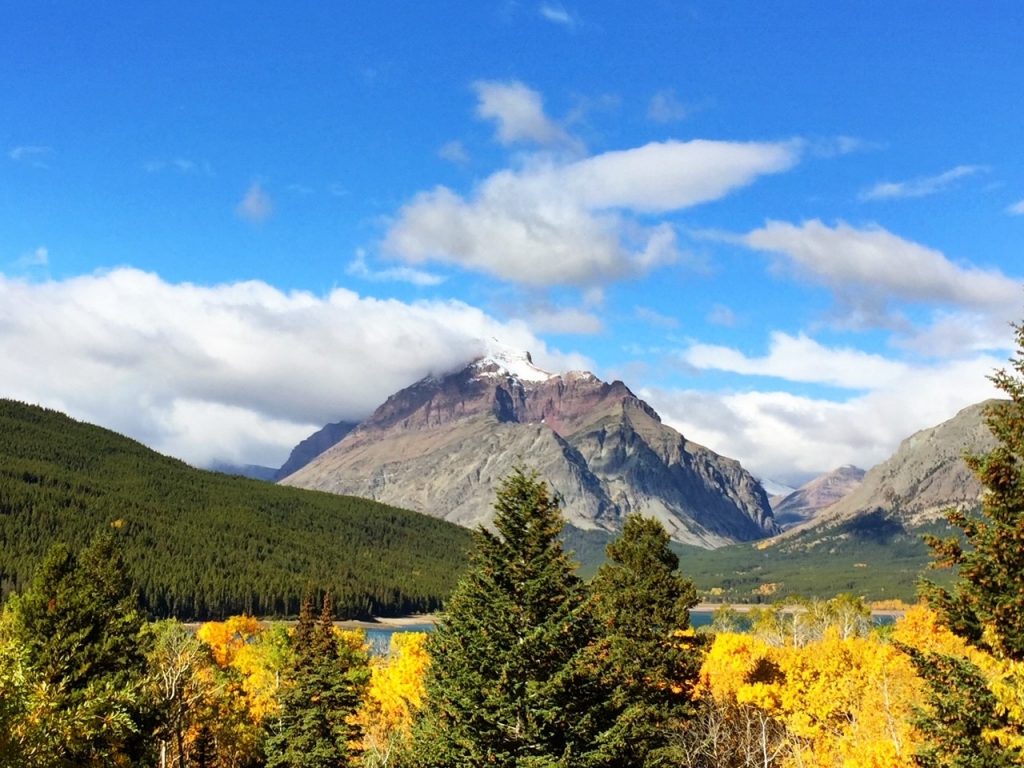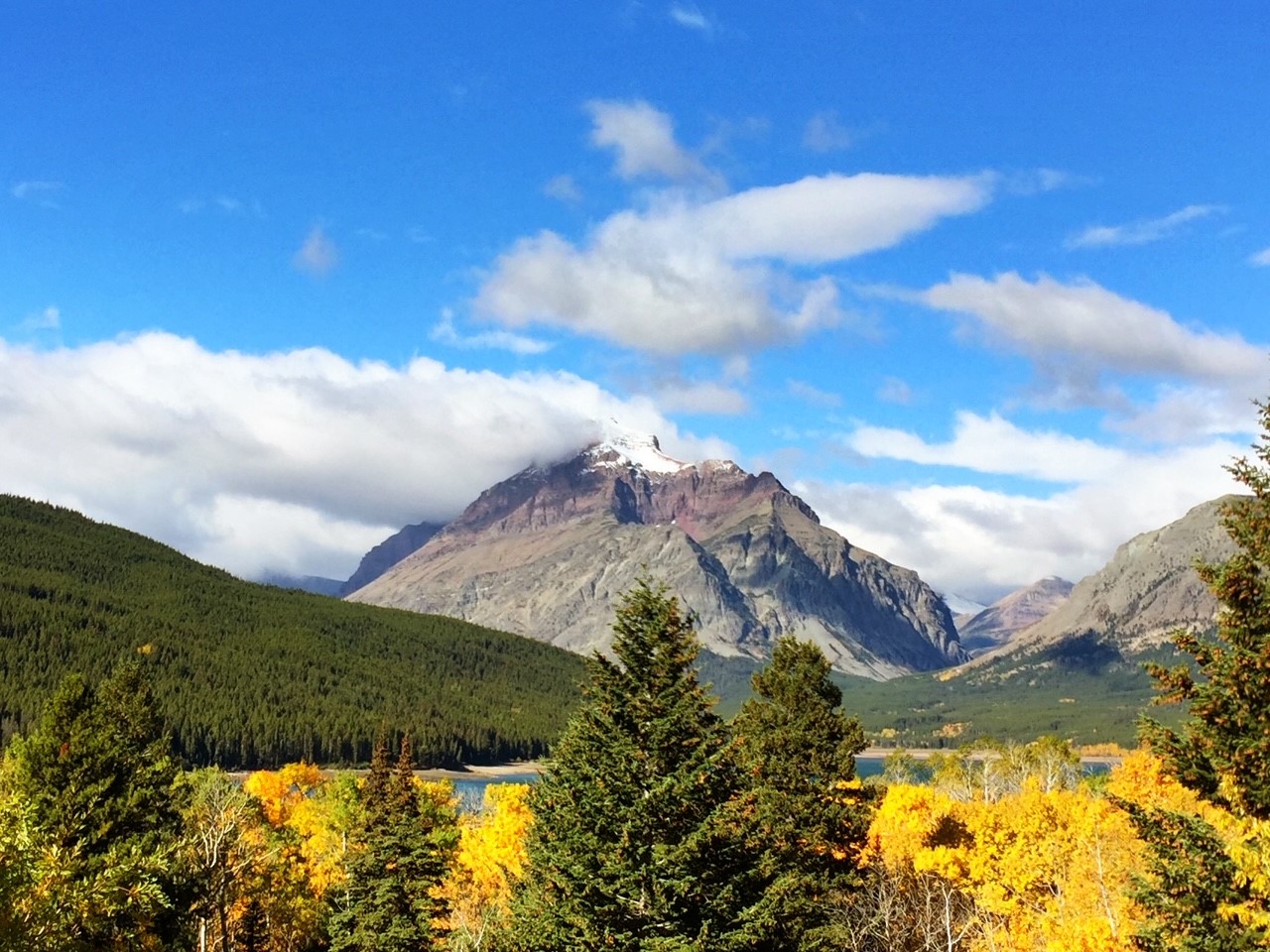 2) Flathead Lake 
A Montana fun fact: Flathead Lake is the largest freshwater lake in the West (yes, larger than Lake Tahoe). And due to its sheer size—all 185 miles of shoreline—Flathead Lake is a fun destination in Western Montana. Pro tip: Drive U.S. Highway 93 and State Highway 35 around the lake, stop in Bigfork at The Raven for lunch, visit one of the state parks along the lakeshore and take a cruise with Far West Boat Tours out of Lakeside before having dinner at Tamarack Brewing Company. A fun day itinerary.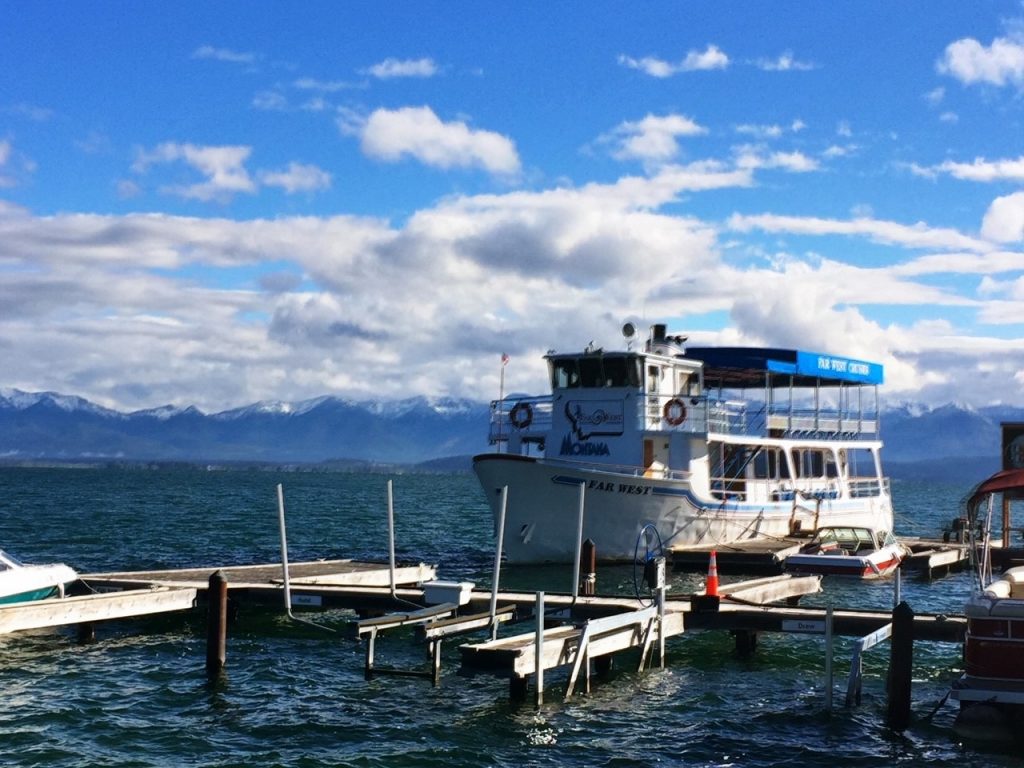 3) Bibler Home + Gardens
Bibler Gardens is a gorgeous display garden 10 minutes west of Kalispell that includes water features, ponds with swans, sculptures, an arboretum and a log stable. The Bibler Home has also been preserved featuring art and furnishings from the 18th and 19th centuries. Public tours of the home are conducted twice annually, and tours of the gardens are by appointment only from May to August.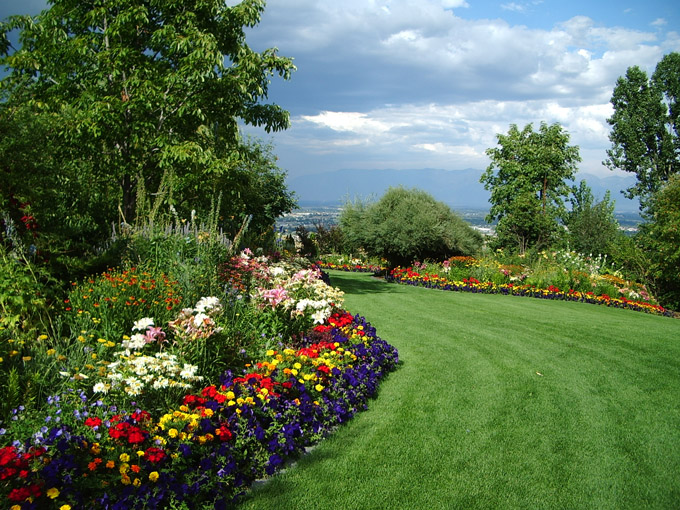 4) Purple Mountain Lavender
The scenic views of Flathead Lake, the Mission Mountains and Swan Range are reason enough to reserve a stop at Purple Mountain Lavender in Lakeside. But that's not all—the family-owned business boasts over 1,500 plants with 35 different varieties of lavender. Visitors can learn all about the uses of lavender and peruse the gift shop for oils, soaps, hydrosol, sachets and cookies. Visitation is by appointment only.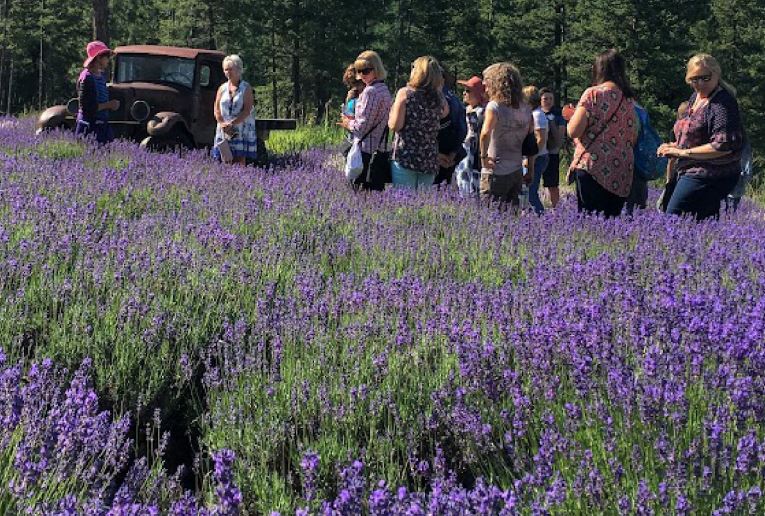 5) Kootenai Falls and Swinging Bridge
Located just east of Troy and west of Libby on U.S. Highway 2, find the sign for Kootenai Falls. It's a moderately trafficked 1.6-mile round-trip trail that leads to a magnificent waterfall and swinging bridge over the Kootenai River. This area is famous for movies that were filmed here, including "The Revenant" and "The River Wild."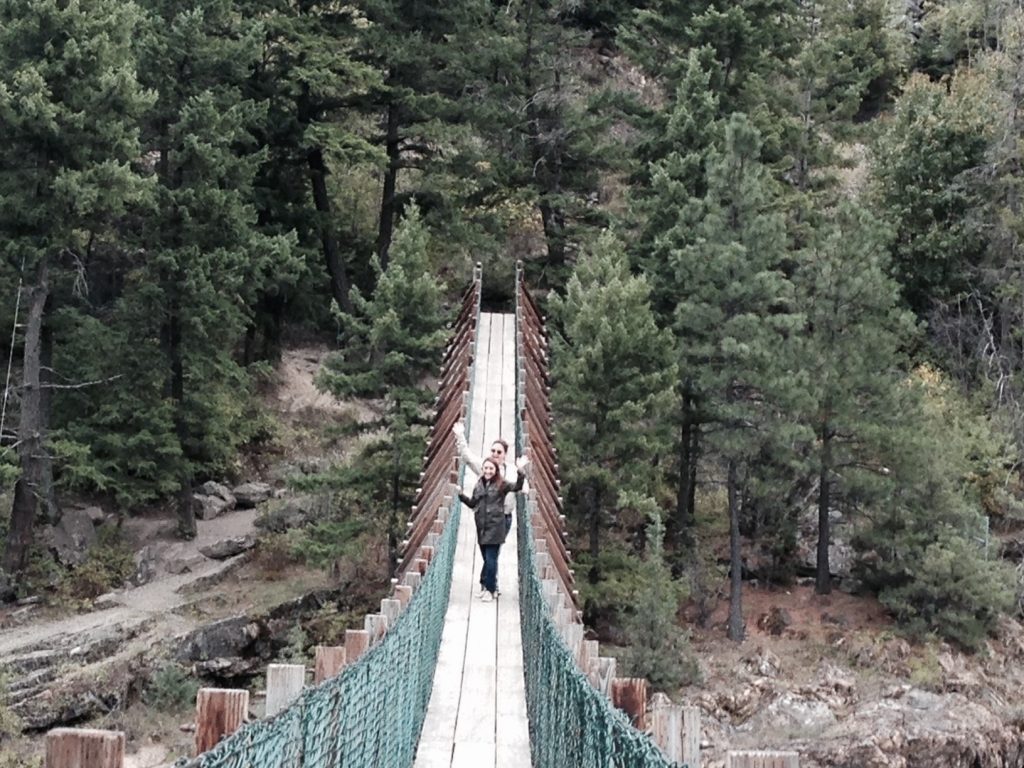 6) St. Ignatius Mission
Located at the base of the Mission Mountains and just off Highway 93 in St. Ignatius is the National Historic Site of the St. Ignatius Mission. What makes it so special: The mission has 58 hand-painted murals on its walls and ceiling that were painted by Brother Joseph Carignano, the self-taught artist who was also the cook and handyman at the mission back in the late 1800s. Admission is free.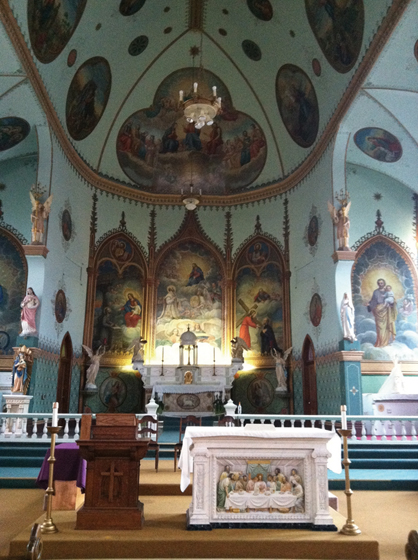 7) The Bison Range
The Bison Range is a wildlife preserve located in Charlo on the Flathead Indian Reservation off Highway 212. It is home to 350 head of roaming bison, along with antelope, deer, elk, coyote, bighorn sheep, bears and an astounding about of birds. Insider tip: What's the difference between bison and buffalo? Sometimes the term buffalo is used interchangeably especially among Tribal Nations, but the difference is that the American Bison is native to North and South American and Europe, while the buffalo is native to Africa and Asia. In Montana they are bison.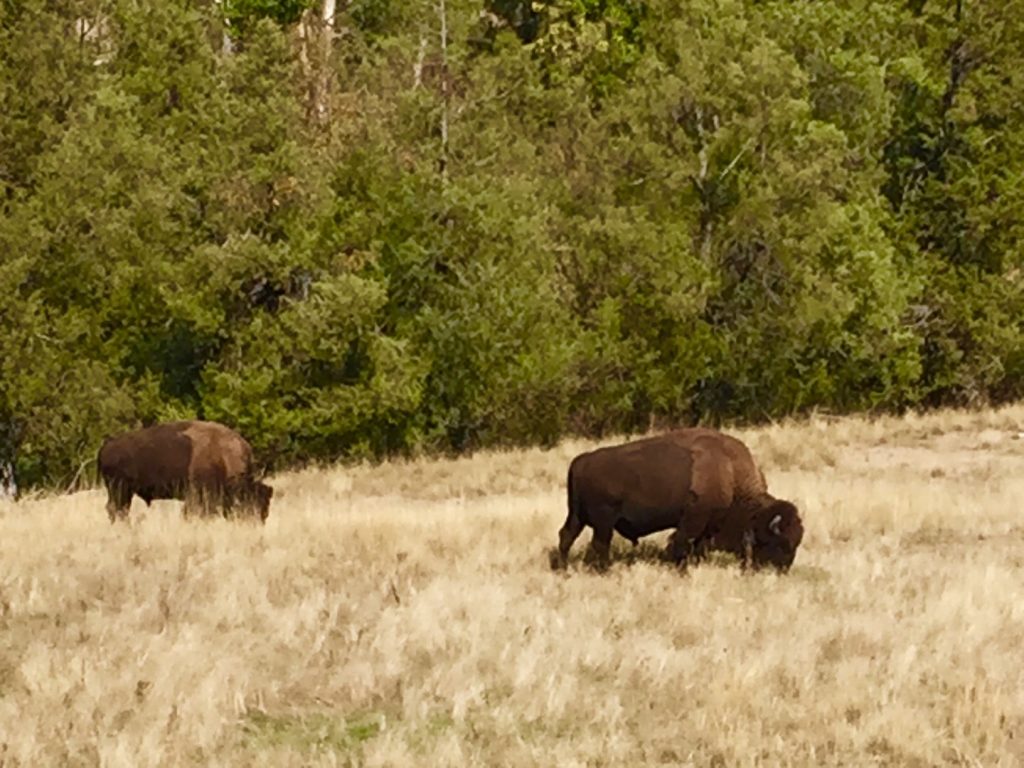 8) The Garden of One Thousand Buddhas 
Located just off U.S. Highway 93 north of Arlee, and set in one of Montana's most tranquil valleys is the Garden of One Thousand Buddhas. Here you will find, literally, one thousand Buddha sculptures, and so much more. It's a place for inclusivity and where anyone, no matter their thoughts and beliefs, can come to find peace in one of Montana's most serene places.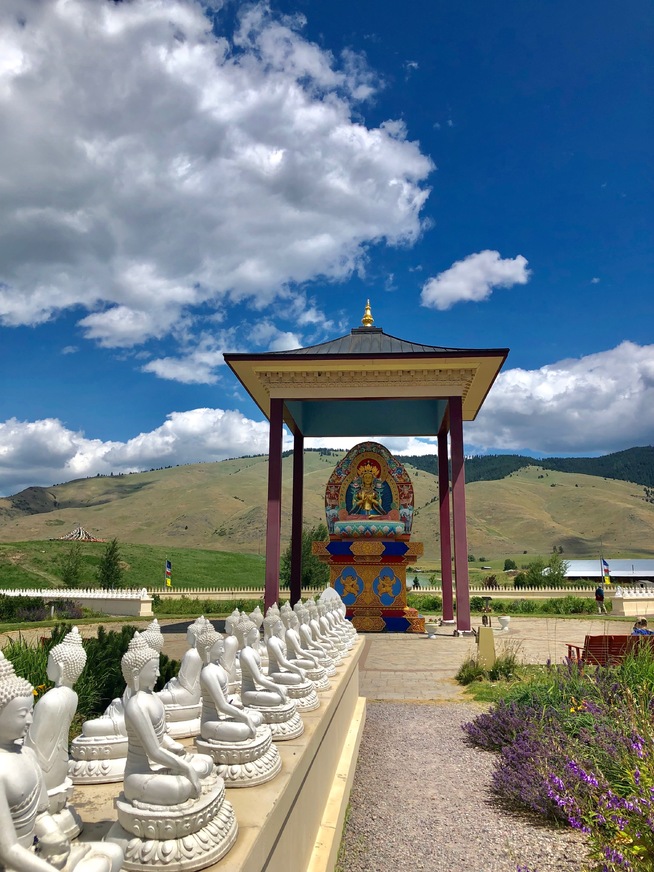 9) Clearwater Canoe Trail. If you want one of the most peaceful morning experiences you could EVER have, coordinate a rental from Tamarack Resort and plan to paddle the Clearwater Canoe Trail. This 4-mile trail is on a portion of the Clearwater River located just north of Seeley Lake, and is closed to motorized boats which allows for a sense of serenity.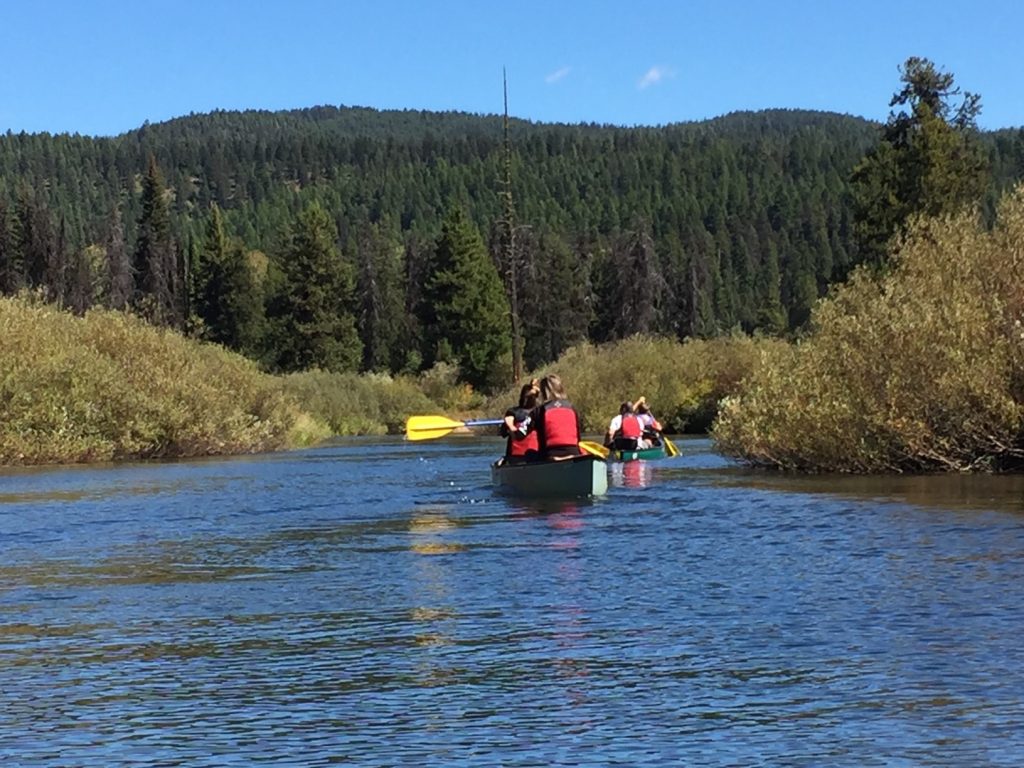 10) Holland Lake and Holland Falls. Another favorite spot in Western Montana is Holland Lake. It's located in the Seeley Swan Valley between the stunning Mission and Swan mountain ranges. A 3-mile out-and-back hike around the lake's shoreline ends at cascading waterfalls. Again, off the beaten path, but so worth the drive to find it. Always remember to be bear aware on hikes in Montana.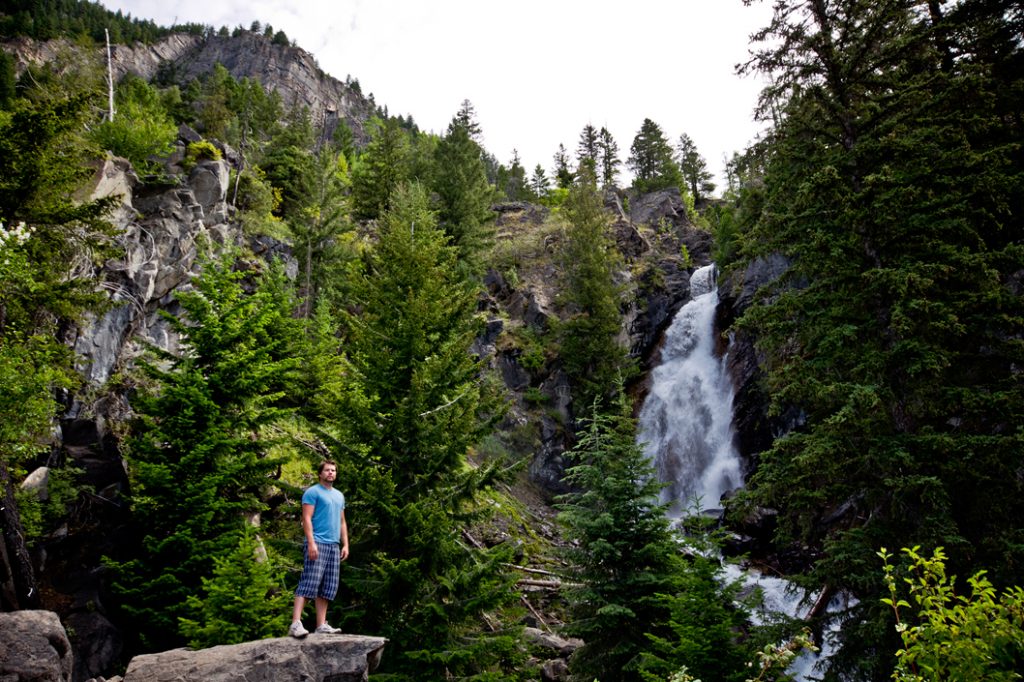 11) Smokejumper Visitor Center 
*NOTE, for the 2021 summer season the visitor center will be closed due to the high degree of fires caused by the drought throughout the West—which is their number one priority. We wish all the smokejumpers well in their crucial work. Hands down, this is one of the coolest attractions in Montana's Glacier Country. Located in Missoula, the Smokejumper Visitor Center is open Memorial Day weekend through Labor Day weekend with regularly scheduled tours, and then by appointment other times of the year. The visitor center gives a glimpse into what it's like to be a smokejumper (which is a firefighter who parachutes into remote areas or regions that are not very accessible). During early summer (typically late April to early June), visitors to Missoula may see smokejumpers taking practice jumps as they prepare for the upcoming fires.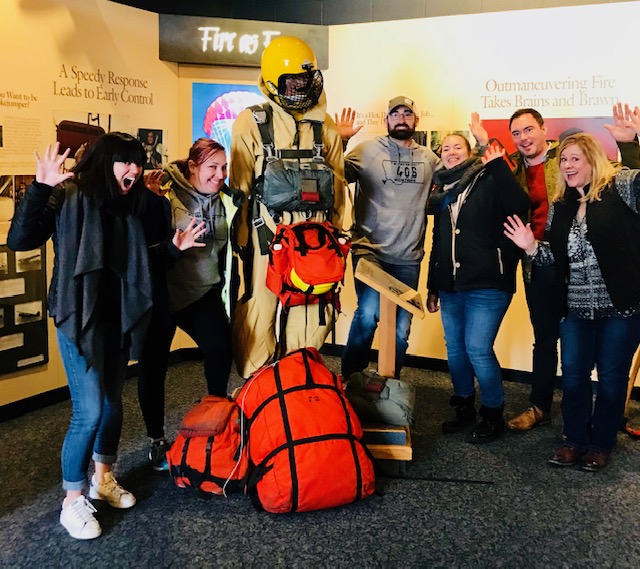 12) Historical Museum at Fort Missoula
If local history is what your clients are looking for, visit the Historical Museum at Fort Missoula. Built in 1877, the fort sits on 32 acres and features 13 historical structures. It also provides a rich history lesson about the search for gold in the area and the impact the railroad had on western expansion. The Rocky Mountain Museum of Military History, also located at Fort Missoula, tells the story of the United States Army, from frontier times to present day.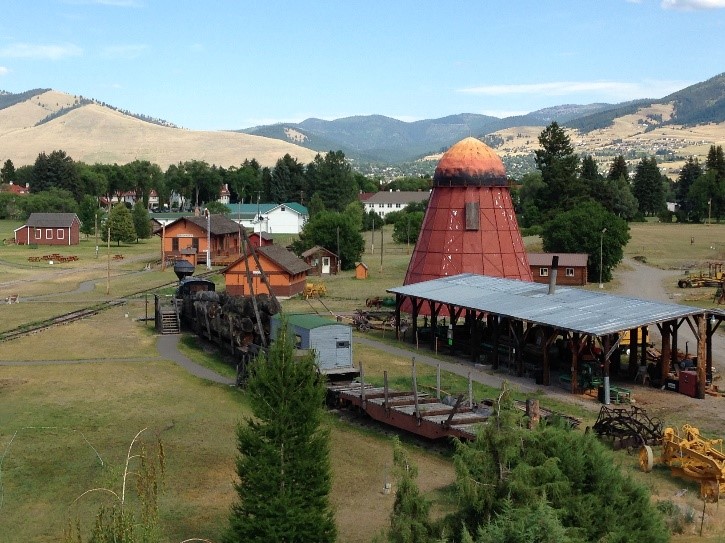 13) Travelers' Rest State Park
A short 10-minute drive south of Missoula on U.S. Highway 93 is Lolo, home to Travelers' Rest State Park and Holt Heritage Museum. Travel back in time and experience this centuries-old gathering place and campsite where Lewis and Clark rested and prepared for their journey to and from the Pacific Ocean more than 200 years ago. It is the only archeologically verified site of their journey. The Holt Heritage Museum (tours by appointment only) includes memorabilia and an expansive collection of American Indian artwork as well as Western wear, including hats and boots worn by some pretty famous cowboys and cowgirls. This is a great place for a group dinner and Western entertainment.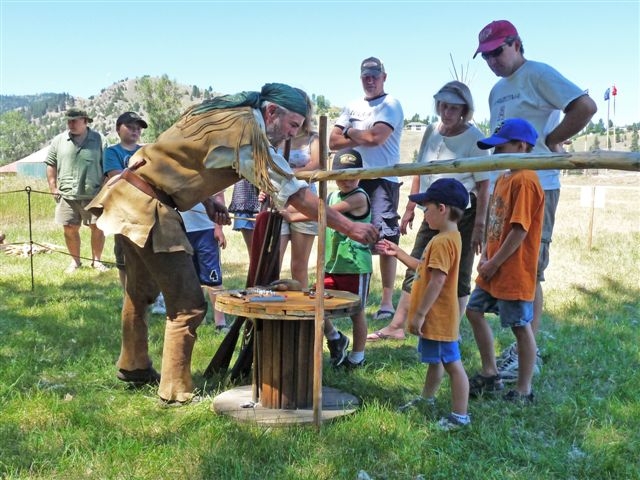 14) Redsun Labyrinth
Located in the Bitterroot Valley near Victor, the Redsun Labyrinth invites visitors on a meditative journey. Located in a serene grassland meadow with views of the spectacular Bitterroot Mountain Range, the labyrinth is a replica of the labyrinth at Chartres Cathedral in France, and is 108 feet in diameter, making it one of the largest in the U.S. Guests can bring a stone to add to the pattern.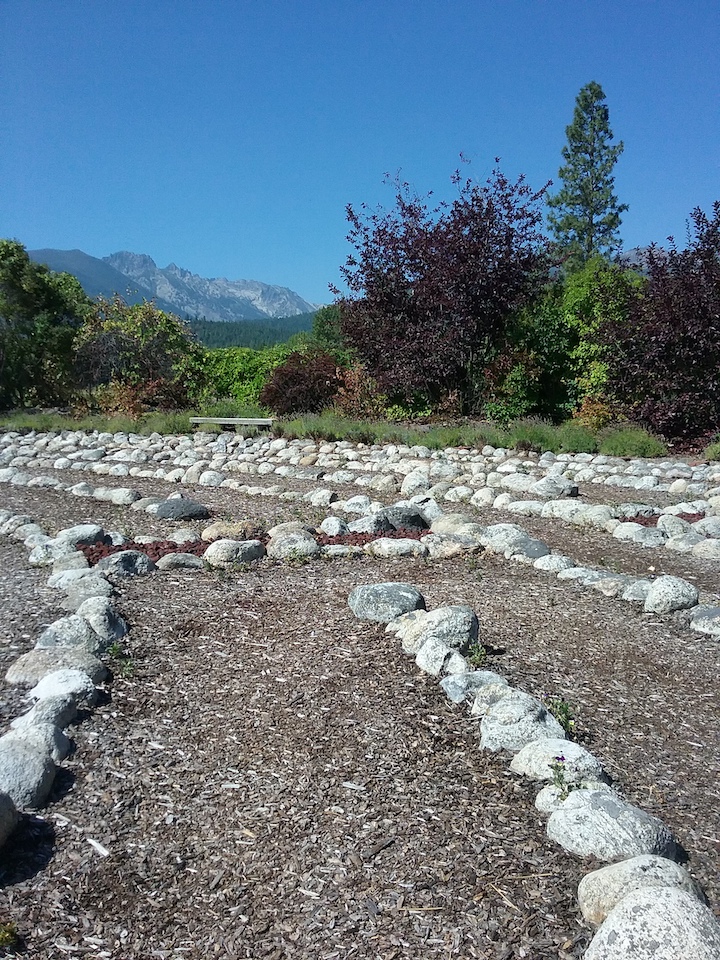 15) Historic St. Mary's Mission
Located in Stevensville, the Historic St. Mary's Mission marks an important place in Montana history as the first non-native settlement in Montana. A preserved settlement of its time, take a guided tour of the complex and peruse the incredible American Indian photographs inside Chief Victor's cabin.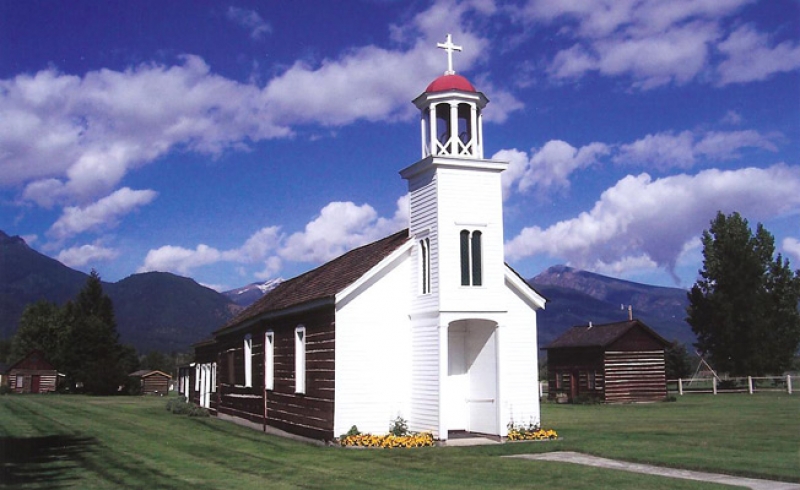 For more information on where to stay throughout Western Montana, visit our tour operator website. If you need additional tour itinerary assistance, feel free to drop me a line; I'm always here to help.
Happy Adventuring!
DP


July 20, 2021
Related: Bigfork, Bison Range, Bitterroot Valley, Blackfeet Nation, Browning, East Glacier Park, FIT, Flathead Lake, Glacier National Park, Group Tours, Itinerary, Kalispell, Lakeside, Libby, Lolo, Missoula, Motorcycle Tours, Seeley Lake, Seeley-Swan Valley, Stevensville, Tour Operator