As tour operators plan for their next warm-weather tour into Western Montana's Glacier Country, we've highlighted a few tour options that tend to fly under the radar. When visiting Western Montana, we know that Glacier National Park is a bucket list destination, and most visitors coming to Glacier Country have at least a couple days planned to see the sights in the Crown of the Continent. If your itinerary allows, we've included a few more options in the surrounding area that can be added to any itinerary, especially for the less active or senior motorcoach tour.
BACKPACKERS FERRY
Often overlooked, the east side of Glacier National Park is as awe-inspiring and wonderful as the west side. The Blackfeet Reservation sits along the eastern edge of Glacier National Park encompassing nearly 1.5 million acres of rolling plains and Rocky Mountain Front—which boasts a plethora of recreation, history, and small-town charm. Backpackers Ferry now offers step-on guide services and personalized tours of the Blackfeet Reservation and east Glacier National Park area. The tour can include stops at the Museum of the Plains Indian, historic buffalo jump sites, and more.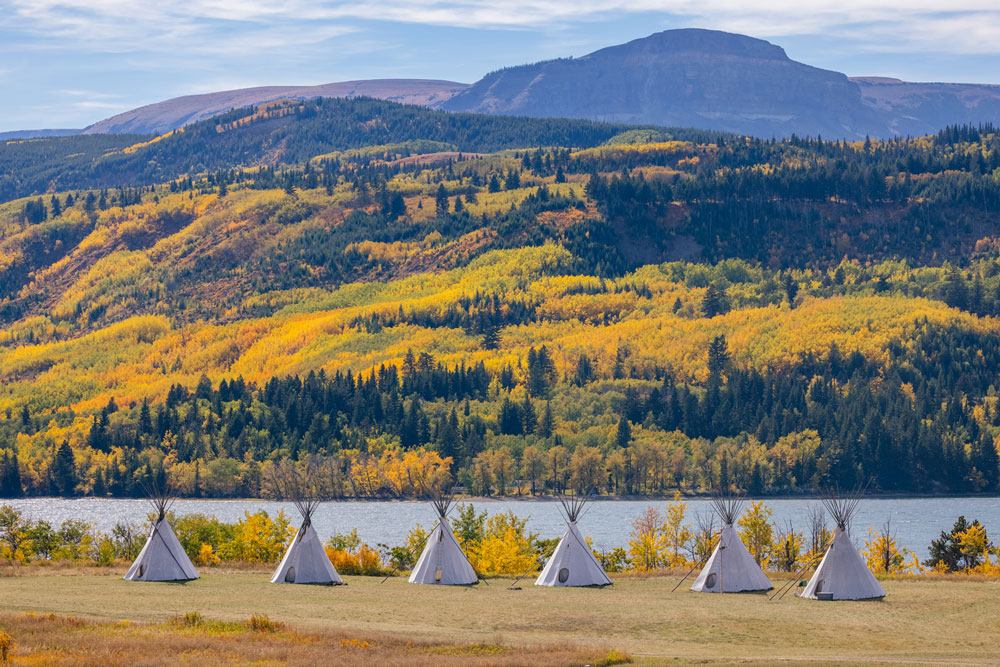 WHITEFISH MOUNTAIN RESORT GONDOLA RIDE
Let's face it, Western Montana's landscapes are stunning. There's so much to see, and little time to do so. Our recommendation? Take your group on a scenic gondola ride at Whitefish Mountain Resort. The enclosed gondola ascends 7,000 feet to the summit, which has breathtaking views of Glacier National Park and the Flathead Valley. Have your group grab lunch at the Summit House and sit back to enjoy the view.
KALISPELL HISTORIC & CULTURAL TOUR

Kalispell, Montana, is the county seat for the Flathead Valley and has some amazing history just waiting to be explored. Whether you request a step-on guide to board your motorcoach and make your way around Kalispell or you climb aboard a historic trolley for a customized tour, your group is in for a treat. Your guide will help lay out the history of downtown Kalispell and its historic homes and tell the story of the famous people who resided in them, including the founder of Kalispell, Charles Conrad, who built the Conrad Mansion Museum in 1895.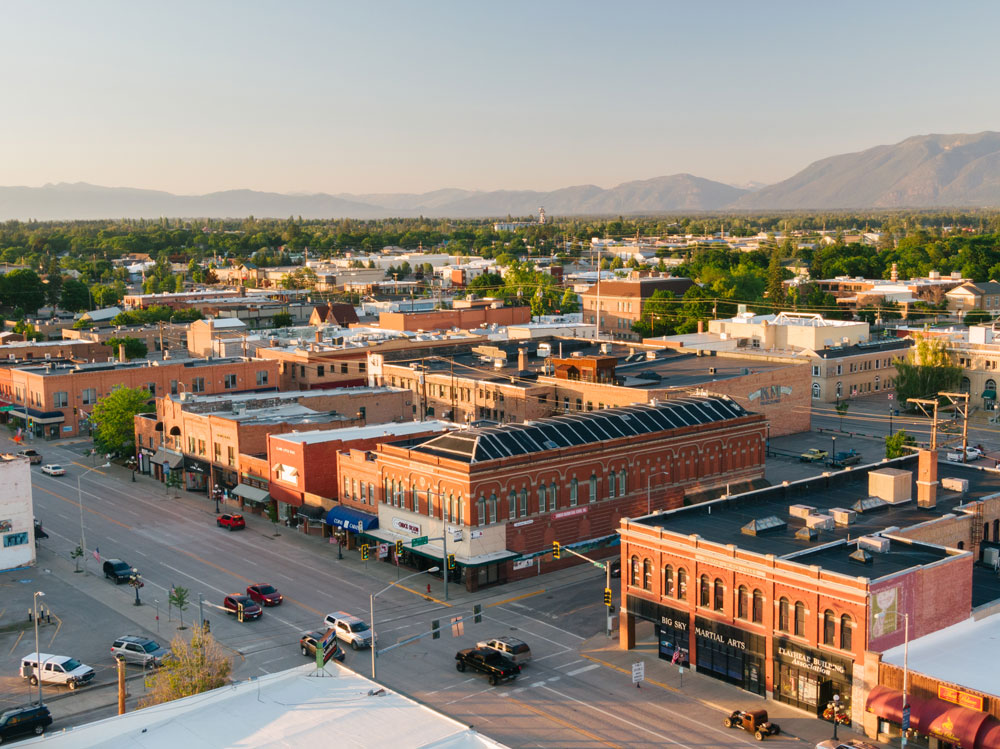 NORTHWEST MONTANA HISTORY MUSEUM
New this year, the Northwest Montana History Museum launched a 2-hour guided walking tour of downtown Kalispell. The tour is ADA accessible and covers 1 mile, with 24 stops plus building highlights along the way, beginning and ending at the museum. The tour guide highlights prominent citizens and early settlers, building architecture, and history—like the purchase of a city block with a bison herd.  
FAR WEST BOAT TOURS ON FLATHEAD LAKE
Flathead Lake is the largest natural freshwater lake in the western United States, capturing the title from Lake Tahoe by a few miles of shoreline. There's no better way to see this beautiful lake and the surrounding view of the Mission and Swan Mountain ranges than by boat. Far West Boat Tours offers charters, and during the public summer schedule the boat sets sail daily at 1 p.m. from the dock in Lakeside. The cruise is narrated by the Far West crew who talk about the formation of the lake and take you past islands, including Wild Horse Island. Legend says the Salish people pastured their horses on the island to keep them from be stolen by other tribes. There are still a few wild horses on Wild Horse Island, along with bighorn sheep, mule deer and bald eagles.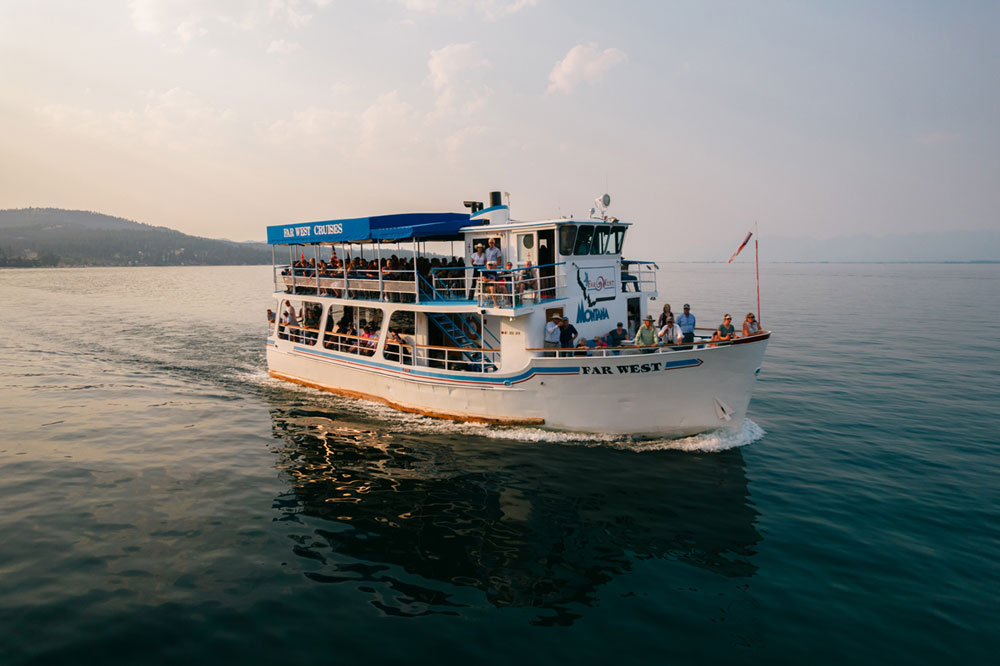 WESTERN EXPERIENCES
In Western Montana we've got an abundance of Western experiences. From chuckwagon dinners to wagon rides and everything in between, there's something for everyone. Two new experiences offered are with Clydesdale Outpost and Montana Horse Works. In Whitefish, Clydesdale Outpost has many ways to meet their gentle giants, including a carriage ride, barn tour with the wrangler, a grooming workshop, and rental of the barn for a reception barn party. In Kalispell, Montana Horse Works offers an inside and/or outside horsemanship education program; make it an evening with an on-site catered dinner under a canvas tent. They also offer trail rides, intro to cattle drives (in the barn arena), grooming experiences and more.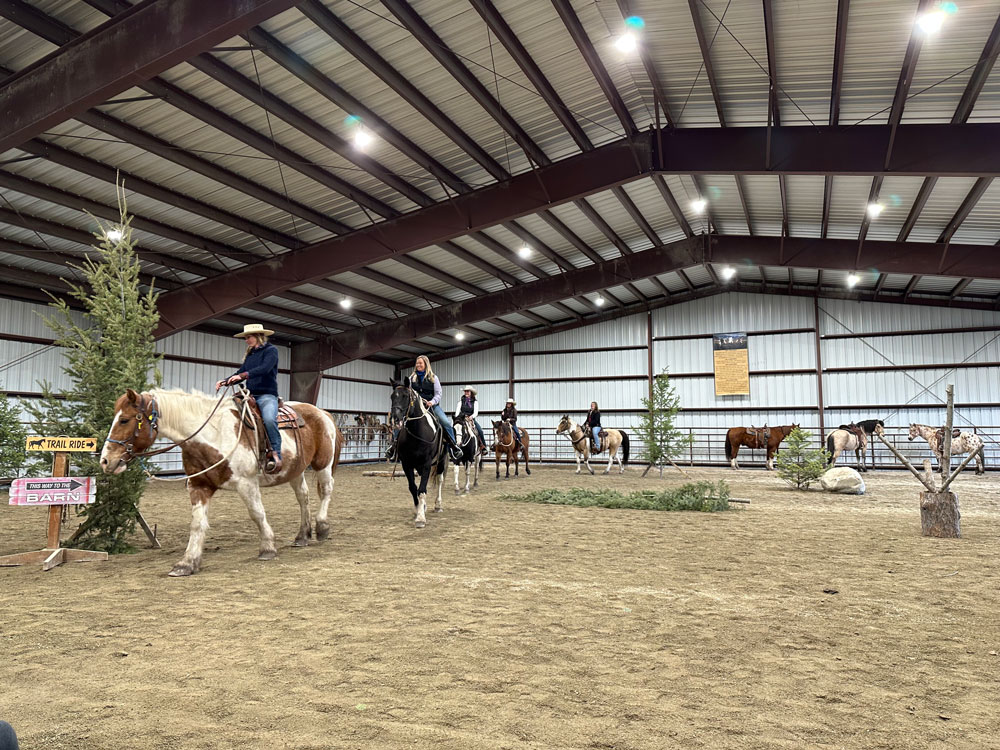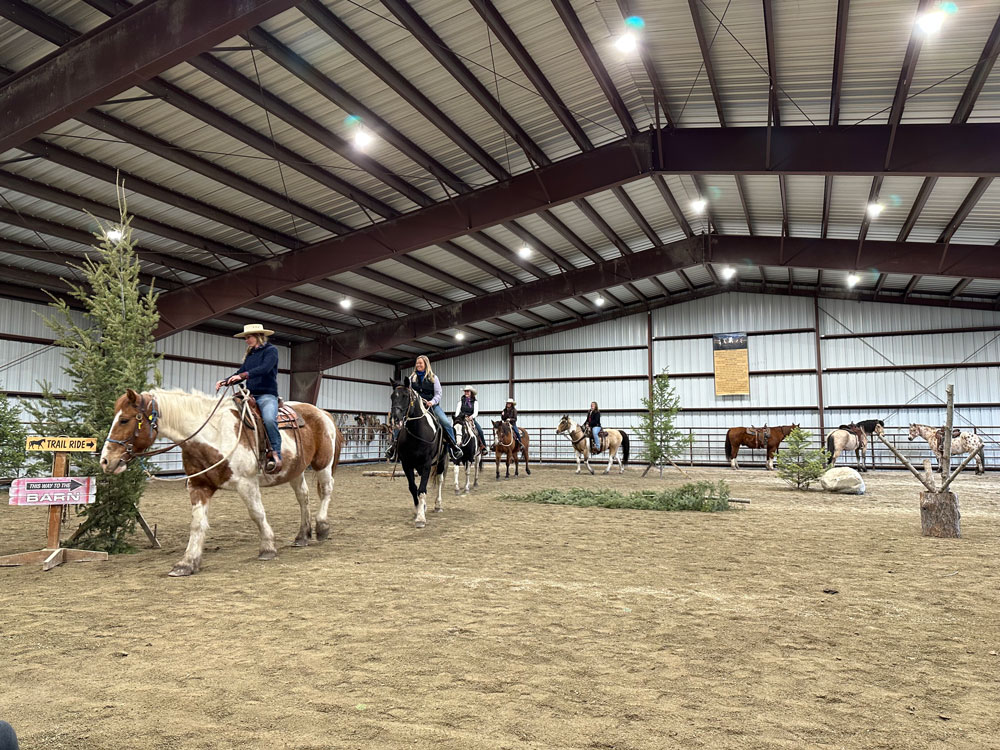 We've got you covered with group-friendly restaurants. For more information on additional itinerary suggestions and where to stay, visit our tour operators page, or drop us a line. We are always here to help.
AS & DP
June 13, 2023
Related: American Indian, Blackfeet Nation, East Glacier Park, FIT, Flathead Lake, Glacier National Park, Group Tours, Historic Tours, Horseback Riding, Itinerary, Kalispell, Lakeside, Outdoor Adventure, Student tours, Tour Operator, Unique Venues