As the meetings industry recovers from an unprecedented time caused by the global pandemic, meeting planners are looking for new ways to build community, celebrate achievements of team members and engage attendees for positive and productive results. Many have turned their focus to smaller, simpler meetings of shorter duration than in previous years but with a continued emphasis on health and safety protocols. Many are seeking out nontraditional venues and outdoor spaces in inspirational settings. Hello, Western Montana's Glacier Country.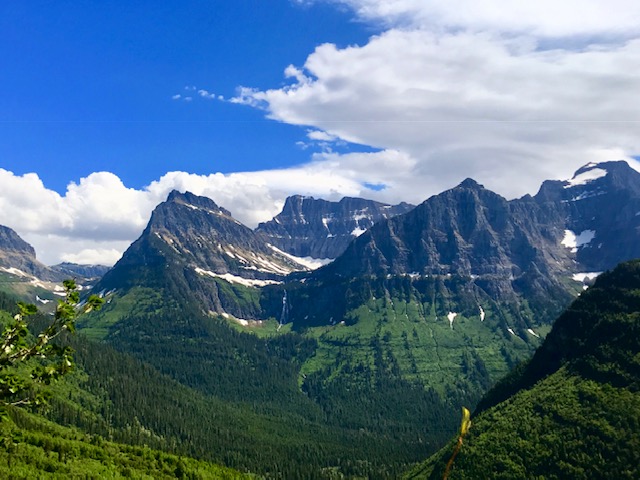 Smaller Budget, Continued Big Impact
Some of the current trends we are seeing in RFPs sent to Western Montana are smaller meeting sizes. For example, some executive retreats or incentive programs where spouses were always included now focus on team members only. There are myriad reasons for this, including budget constraints, more focused executive teams, and qualifications adjustments for sales professional incentive trips. Airfare and flying in general are a bit of an obstacle right now, and planners are looking exclusively at direct flight options for their meetings. With 18 direct flight options from cities across the U.S., Western Montana is easy to get to, and oh so worth it.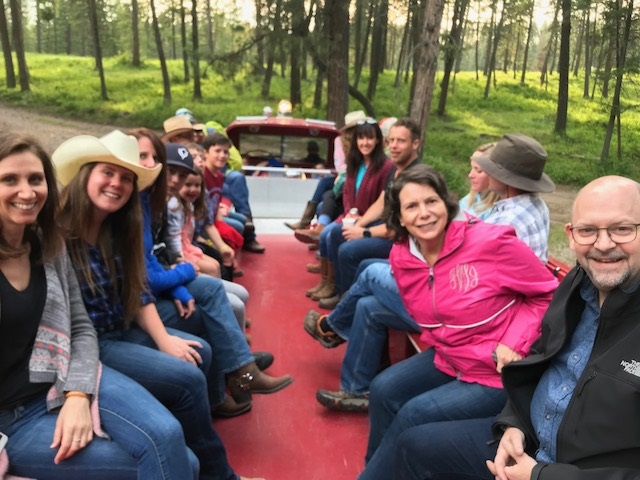 Many business owners, CEOs and team leaders are finding it hard to reinforce company culture and build a team when they do not see each other on a daily basis, and they need to work harder to build community. A lot of organizations are turning to regular face-to-face meetings and events on a quarterly basis or more often. With so many organizations working remotely now, having smaller, more personal and more frequent meetups can replace that sense of community people lose when they are no longer face-to-face daily. After the long dry spell of interpersonal connections, it is amazing to see people come back together for the first time. They are looking to connect, and planning a smaller, more intimate meeting allows for that needed social interaction and connection to occur.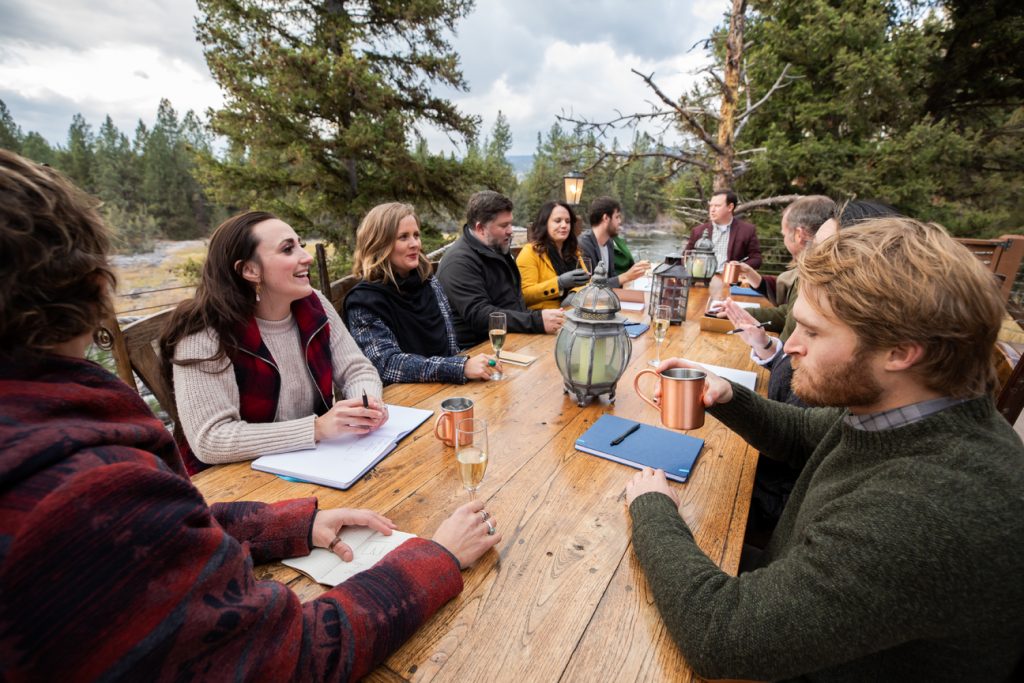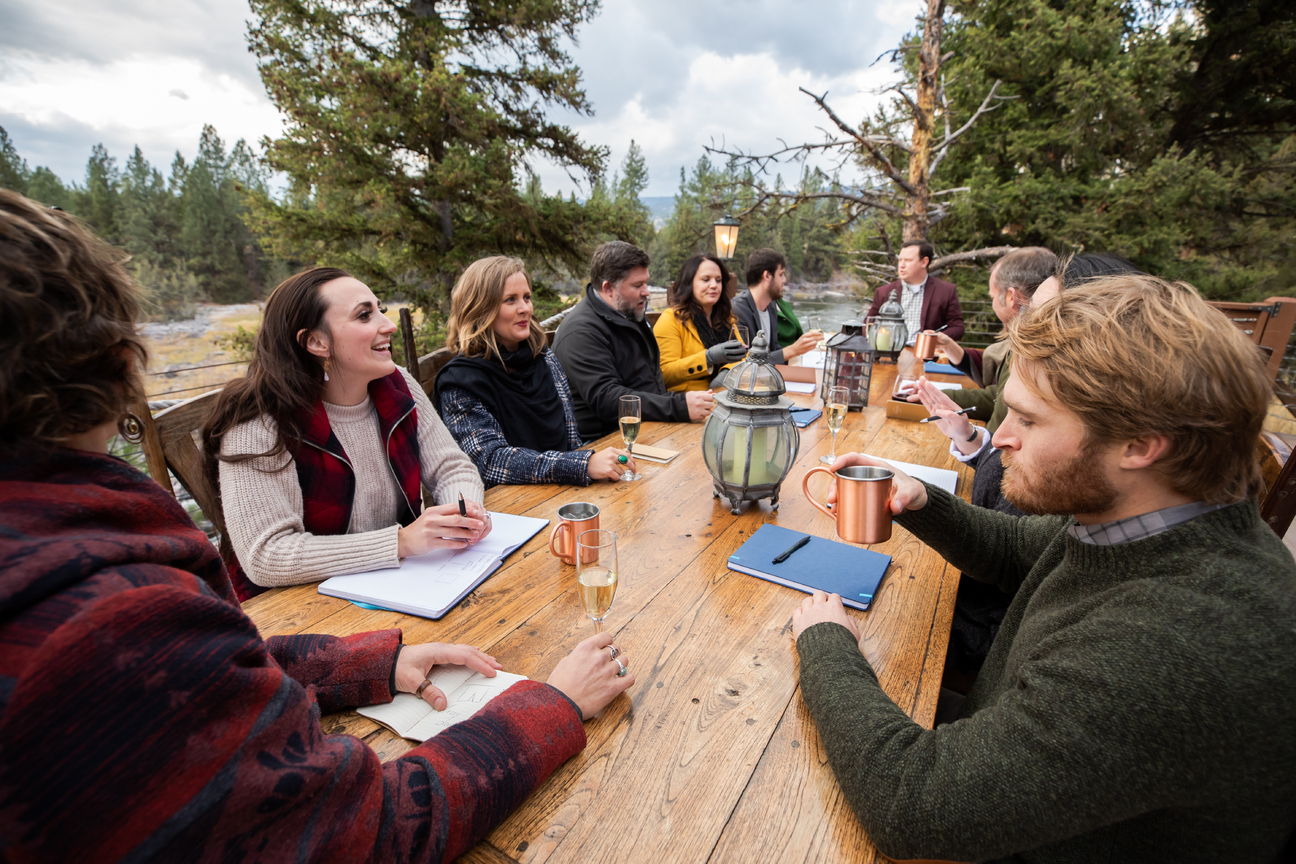 Utilize Options in 3rd and 4th Tier Cities
Offering a smaller meeting opens more destinations to choose from. Sometimes it can be a bit overwhelming for planners when options move beyond known Tier 1 and 2 cities into the smaller or more unknown unique destinations. However, smaller meetings provide an exceptional opportunity for meeting organizers to plan differently when it comes to choosing meeting destinations. We have heard from many planners that when executives are away from the responsibilities of everyday work, in a tranquil environment conducive to relaxation and inspiration, so much more gets done. The togetherness, team-building activities, cuisine, views and off-site experiences can bring colleagues closer together. Inspiration, productivity and camaraderie results.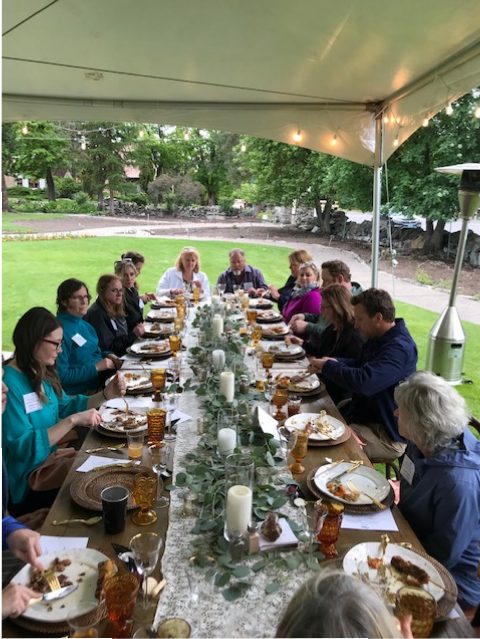 Western Montana has many venues offering a distraction-free environment thoughtfully designed to foster collaboration. Amenities that are conducive to the best brainstorming run the gamut from natural light, to ample built-in power for laptops and cell phones, to whiteboards for collaboration, to all-day coffee, beverage service and snacks to keep the creative juices flowing. Western Montana also offers non-traditional venues for one-day sessions. Think whiteboards on a mountain overlooking Glacier National Park or Flathead Lake as the backdrop. For multiday events, consider a historic lodge, a smaller resort with just 15 rooms or a boutique hotel with ample options for dining and entertainment in the evenings.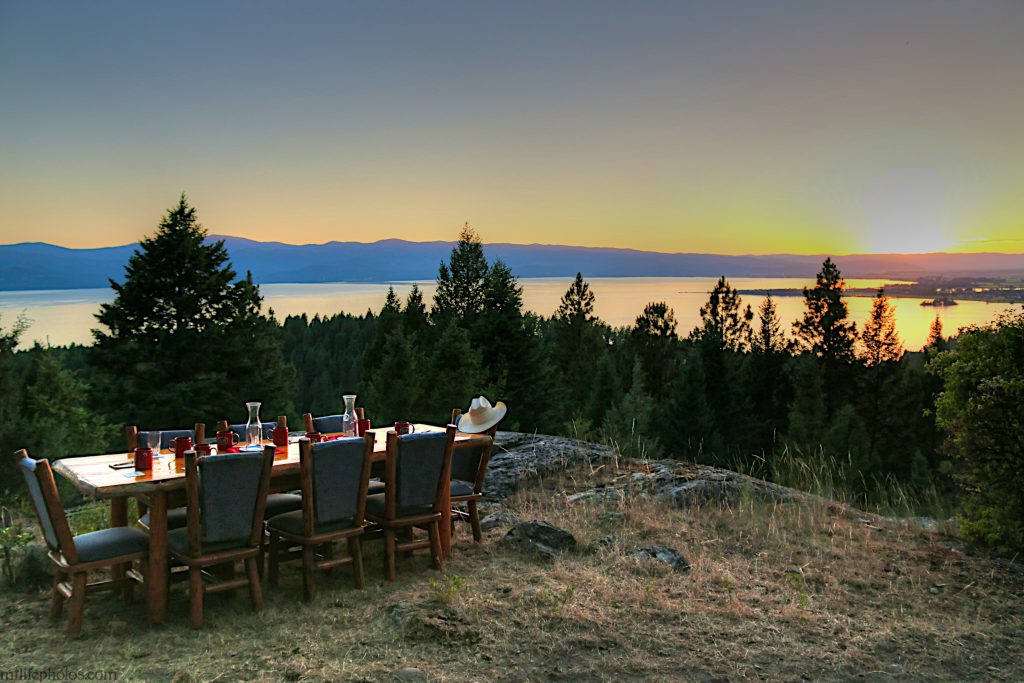 Booking Trends
In Western Montana short booking windows are still a trend. Some RFPs are only looking three months out, and for our luxury guest ranches and resorts in Western Montana—especially the May to September high season—the venues are often booked, and RFPs must be turned down. We know work from home trends are here for the foreseeable future, however, we do see some companies opting to have employees come into their offices a couple of days a week to help build back camaraderie. They are also planning team gatherings, board meetings and in-person client meetings again, and, with time, we feel confidence in booking further out will return.
If you are looking to book a small meeting in Western Montana, we are always here to help. Drop us a line or call 406.532.323.
Meet in Montana,
DP
August 30, 2022
Related: Direct Flights, Glacier National Park, Incentive, Kalispell, Meeting Planner, Meetings & Conventions, Missoula, Whitefish