As you dive into planning a Western Montana vacation or group tour, you'll likely discover there's no wrong season to visit—outdoor recreation can be found here year-round, from hiking, fishing, mountain biking, water sports and ATVing, to fat-bike trail riding, snowmobiling and even dog sledding and sleigh rides. There's no shortage of fun to be had here, especially when you visit with friends and family.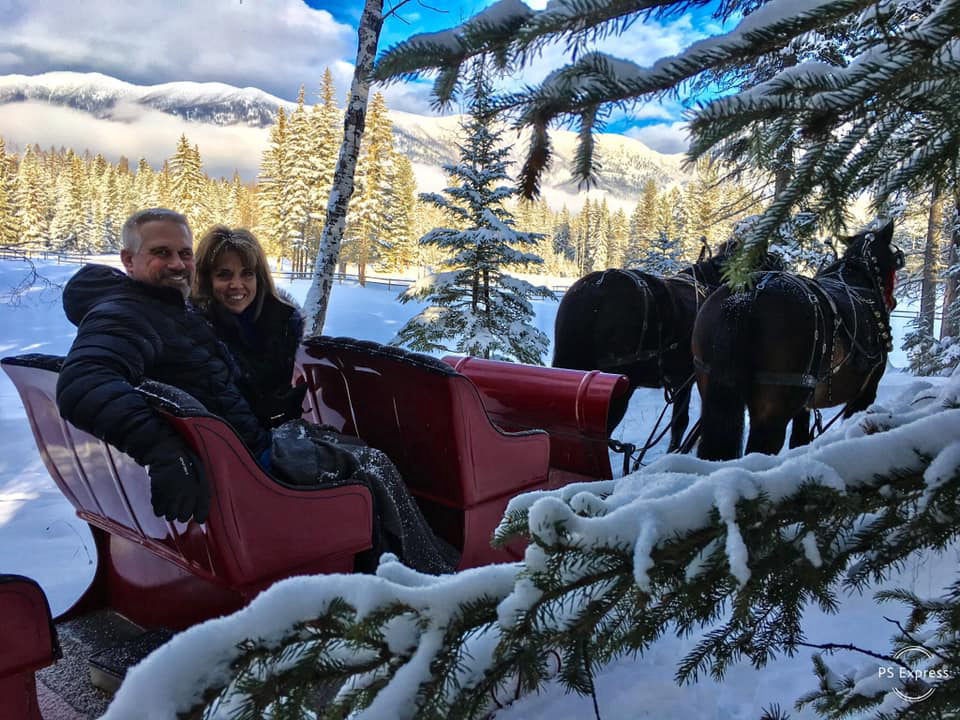 As you consider a getaway to the gorgeous mountains of northwestern Montana, where you can allow yourself to really slow down and take it all in, an ideal way to sit back, relax and enjoy the woodland beauty would be to visit us in our little slice of heaven—Cripple Creek Horse Ranch—near the astoundingly blue waters of Dickey Lake in Trego, just 40 minutes northwest of Whitefish. When you arrive at the ranch we'll be waiting with a warm Montana welcome. You'll be awed by the beauty of our land and the stories we have to share.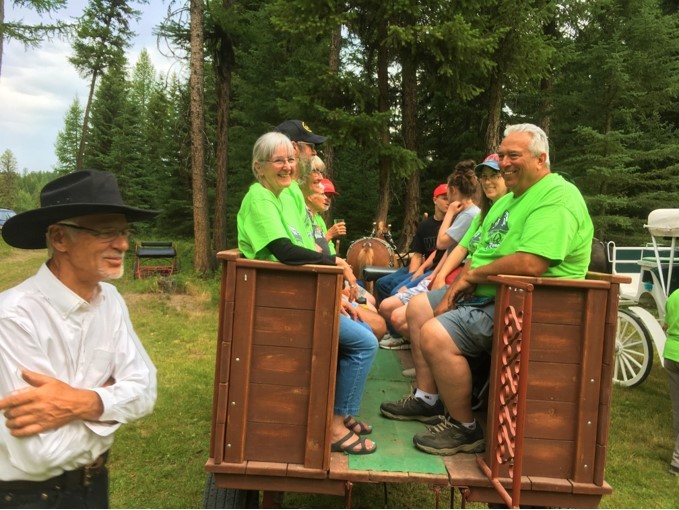 Make lasting memories on a horse-drawn wagon or sleigh ride, and savor our homemade goodies and beverages around the campfire. Whether it's summertime lemonade or wintertime hot cider, fellowship over a crackling fire is a guest highlight. You can also enjoy a homecooked meal in our cozy canvas cabin out in the woods.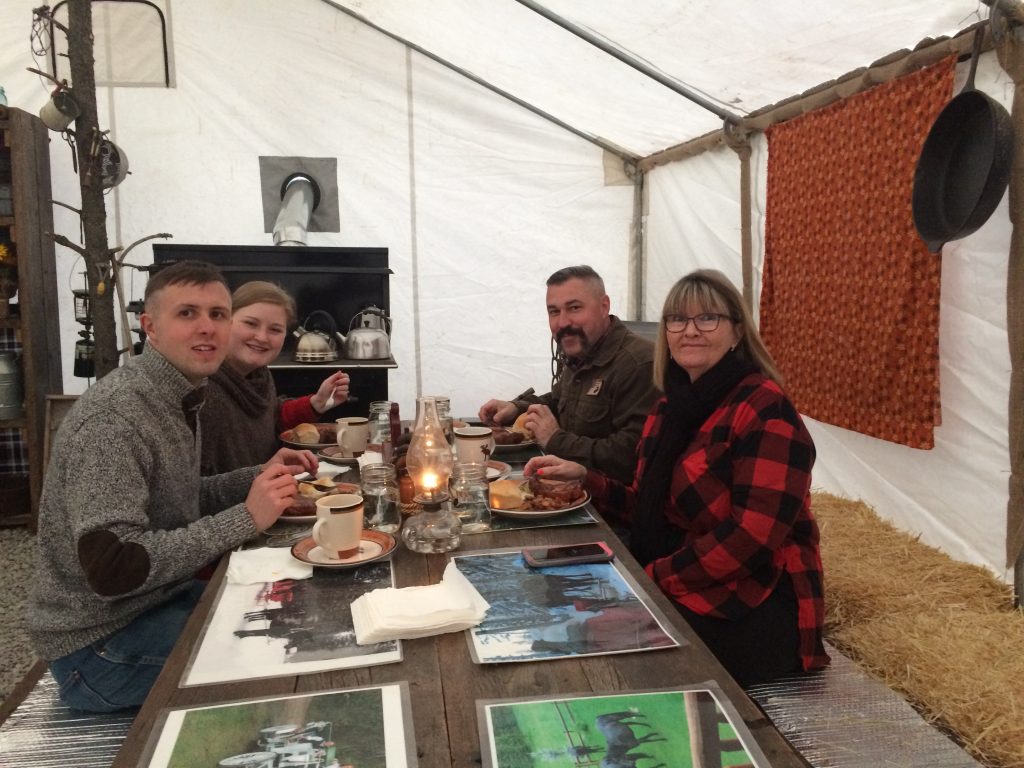 We've hosted and catered many weddings, reunions and gatherings over the years, and would love to host your next group event. Let us make your visit to Western Montana unforgettable—you'll be so glad you did. Don't just take our word for it; we've included a few testimonials from past guests: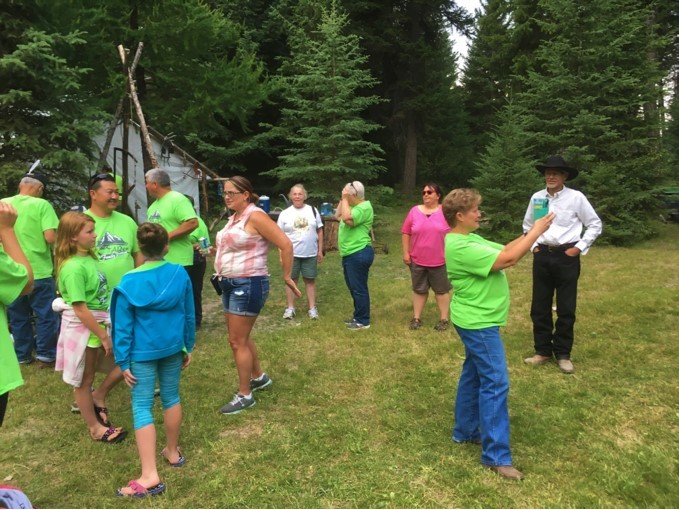 My wife and I had an amazing time! The food was top-notch, and the scenery and ride were fantastic! We were treated like royalty. The camp where we ate was like traveling back in time. The jingle of the sleigh bells as we rode along the trail was reminiscent of storybook tales. Our only regret is that we hadn't been here sooner. We will be back whenever time allows. – Scott J
Our group of 11, ranging in ages from 12 to 55, visited this wonderful place in December 2019, and we all so very much enjoyed every single moment. We took a wagon ride through the trees under the star-studded sky with blankets to keep us warm. The drivers were very friendly and gave us a little history of the place. After the ride, we stopped at a wall tent for a cowboy dinner and campfire. It was absolutely INCREDIBLE, from the food to the ambiance. I can't say enough wonderful things about this experience; what a great way to begin our Montana vacation. Thank you so much Cripple Creek Horse Ranch! Give this place a try, you will be very glad you did! – Debbie M
We hope to see you at Cripple Creek Horse Ranch in the near future!
Ora and Irene Eash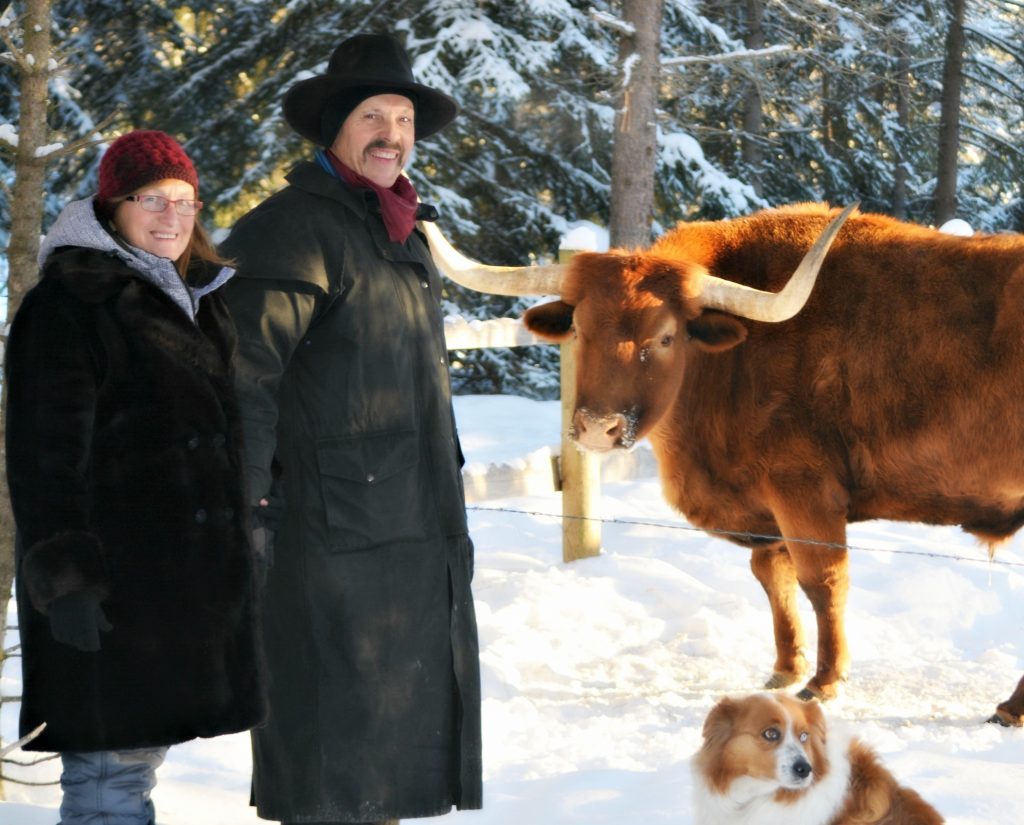 Please note: Face coverings are required indoors or when social distancing in groups is not possible outside, including passing others on trails. Social distancing is required to help reduce the spread of COVID-19. Thankfully, we've got plenty of space for social distancing activities and recreation in Western Montana. It's vital, however, to maintain a 6-foot distance from others, even outdoors. Please be mindful of our small businesses and communities, which have had to adapt to the change and may face limitations this year—always call ahead. Take the Tourism Pledge to travel responsibly in Glacier Country.
October 27, 2020
Related: FIT, Group Tours, Guest Post, Outdoor Adventure, Tour Operator, Whitefish, Winter