As the summer leisure travel season begins to wind down, and the shoulder season where meetings and conferences usually take place comes into view, it's no question the view is different this year thanks to COVID-19. However, Western Montana's wide-open spaces and outdoor recreational opportunities—as well as its rural setting, yet ease of access with two airports in the Western region of Montana (Missoula and Kalispell)—all plays in favor of holding successful meetings. We reached out to a few key hospitality partners in Western Montana's Glacier Country to find out what kind of safety protocols they have instituted in their businesses as face-to-face meetings and events are slowly restarting. What we found is that our partners have extensive cleaning protocols in place, specifically convention hotels and offsite attractions, and are communicating and working with the state of Montana and local health departments, keeping up-to date with changing CDC guidelines and working hard to ensure visitor and resident safety. We know that meeting planners are looking for solutions, too. It appears that the meetings industry is trending toward multiple regional meetings instead of one large convention being held in centers in the major metropolitan urban settings. With that in mind, as meeting planners are rebooking canceled meetings or sourcing for new destinations, Western Montana is gearing up to help be the solution to your meeting needs.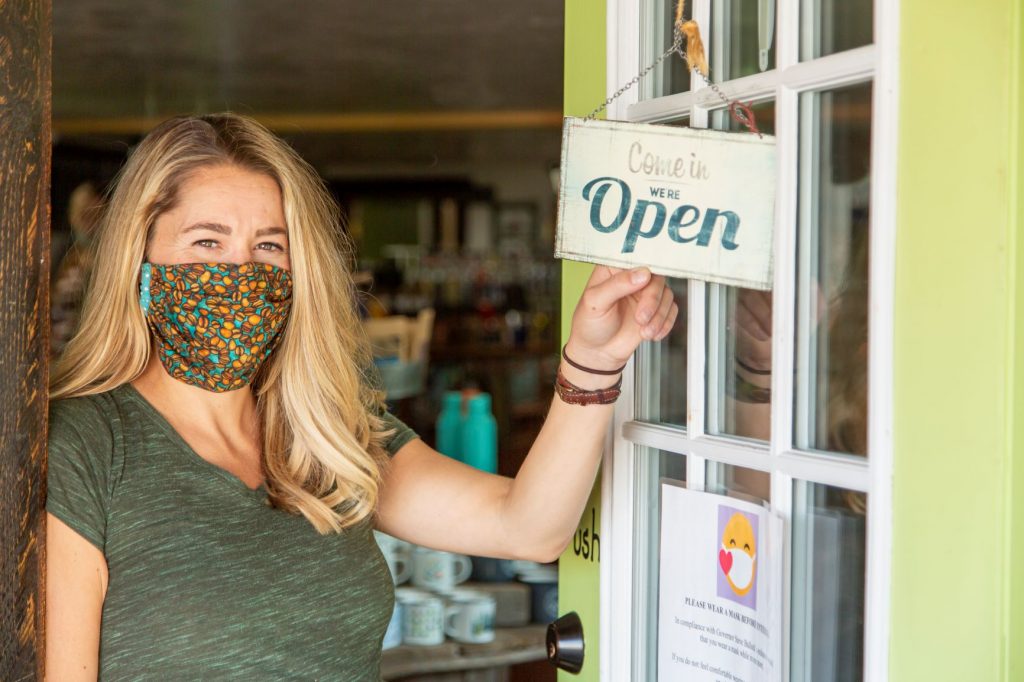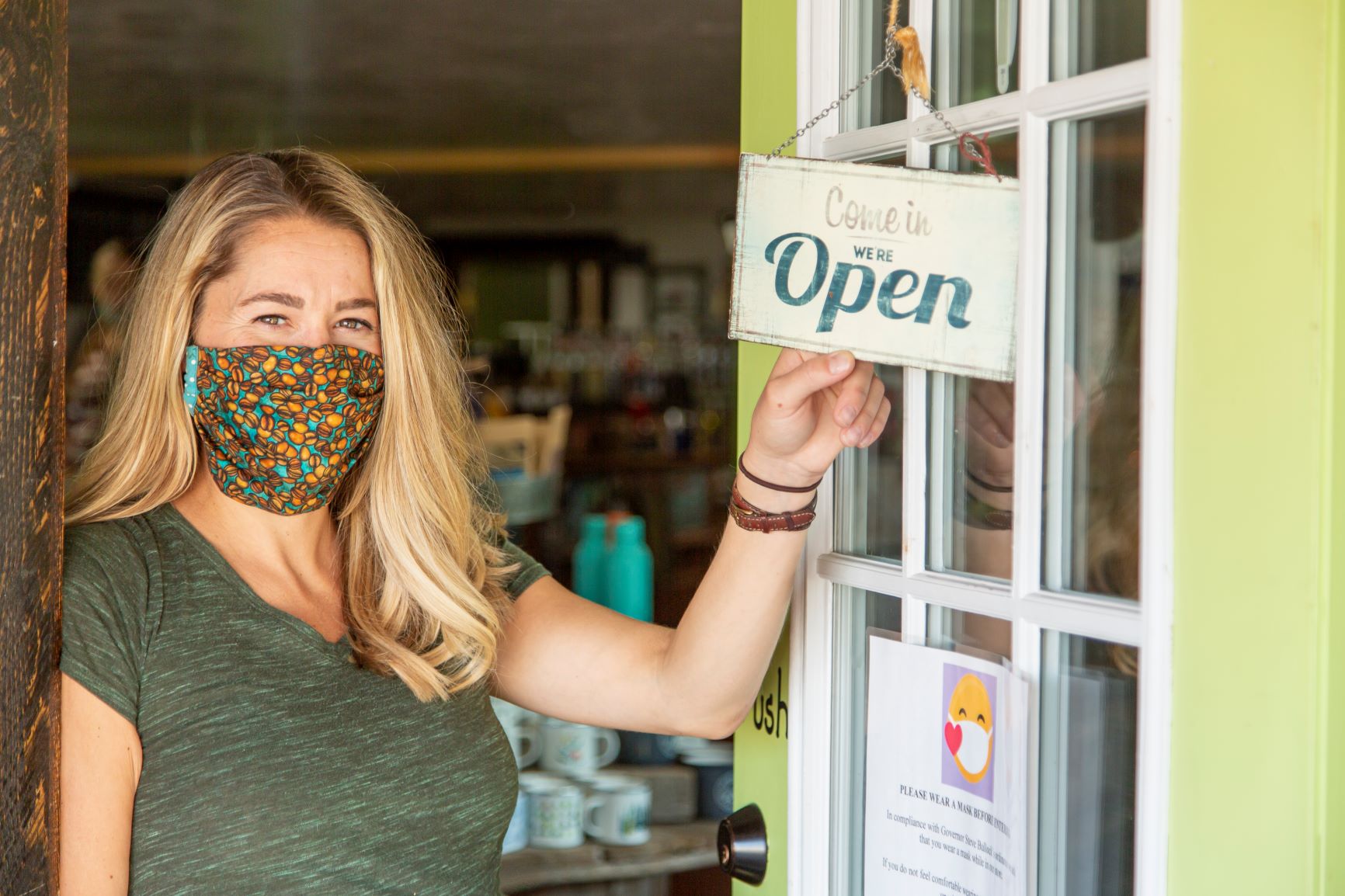 WHAT PLANNERS NEED TO KNOW
Montana is currently in Phase Two of the Reopening Plan that began on June 1. Montana continues to have the lowest number of positive cases of COVID-19 and hospitalizations per capita and remains diligent.
-June 1, the 14-day out-of-state traveler quarantine was lifted.
-Effective July 15, an executive order by Montana's governor, Steve Bullock, requires the use of face coverings within the state of Montana. The complete text of the executive order by can be read here.
-Face coverings are REQUIRED to be worn in all indoor spaces open to the public.
-Face coverings are REQUIRED to be worn for outdoor activities where social distancing is not possible.
-Venues will work with the local health department to ensure gatherings of more than 50 people are safe.
-Restaurants, breweries, bars and casinos are open at 75% of capacity.
-Most attractions are open with reduced capacity and mask protocols in place.
-Always check before you go, to make sure businesses are open and welcoming groups of any size.
MISSOULA
We checked in with Holiday Inn Missoula Downtown, and, as Missoula's largest hotel with 198 guest rooms and 20,000 square feet of flexible meeting space and a large outdoor venue, this is what we found: Mimi Hall Gustafson, the director of sales and marketing, said "During these new and unsettling times our team is here for meeting planners every step of the way. Our well-trained, dedicated conference service management team can offer creative solutions to assist planners in making their meetings both safe and successful with the guidance of the CDC, Missoula Public Health Department and IHG corporate. When planners are ready, our goal is to help them Meet with Confidence." Holiday Inn Missoula Downtown is offering a Meet with Confidence guarantee for planners that includes no cancellation fees, no attrition fees, up to a 5% rebate toward master bills and business reward points. Here is a link to their IHG Clean Promise as well.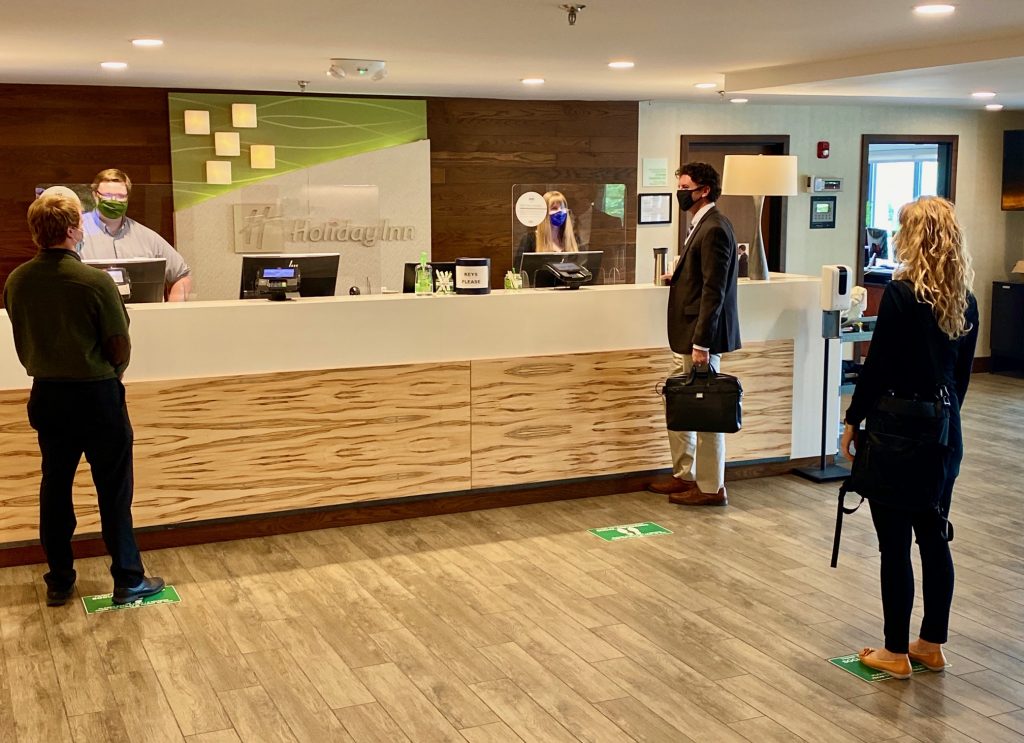 The DoubleTree by Hilton Hotel Missoula Edgewater has always maintained high standards of cleanliness and protocols to make meeting space and rooms safe and ready for every guests stay. Annie Bokma the director of sales said "Now, our guest rooms and meeting rooms are sealed after cleaning so customers can feel safe and confident that when they open the door, they are walking into a clean space that is not only up to our hotel's high standard of cleanliness, but to the standard set forth by Hilton International." Click on the link for more information on Hilton's CleanStay Program.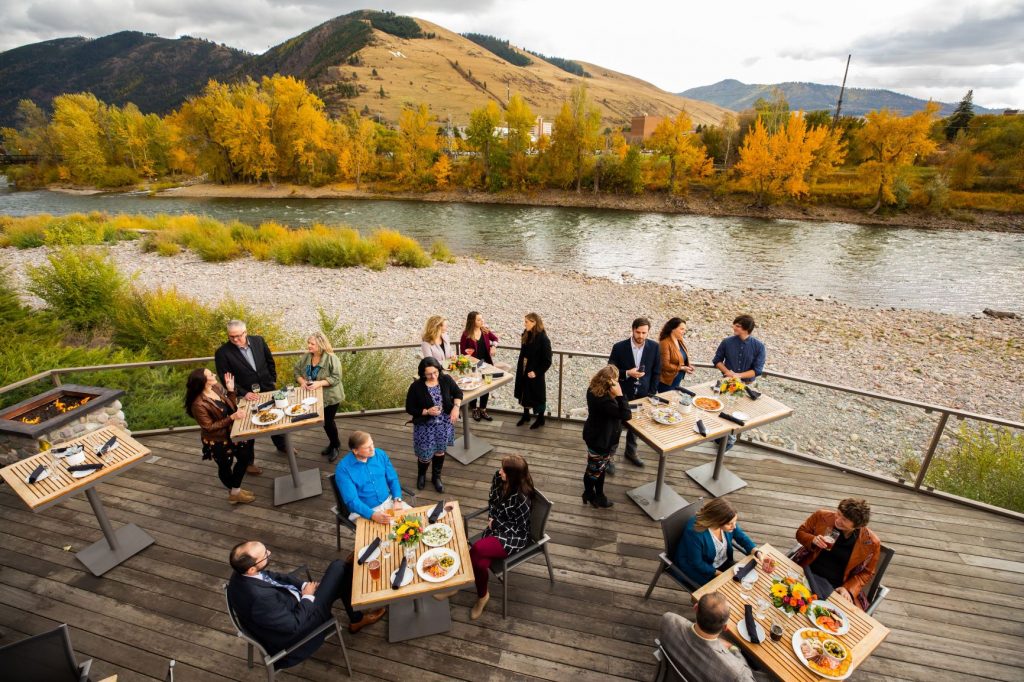 Just east of Missoula, The Resort at Paws Up—a luxury guest ranch specializing in corporate incentive travel—analyzes their health and safety policies and precautions on a monthly basis to ensure they are meeting and exceeding the current health and safety needs of their staff and guests. Managing director Steve Hurst said, "When you find yourself ready to experience our fresh air, vast space and authentic wilderness adventures in what will feel like your own private national park, we are eager to serve you."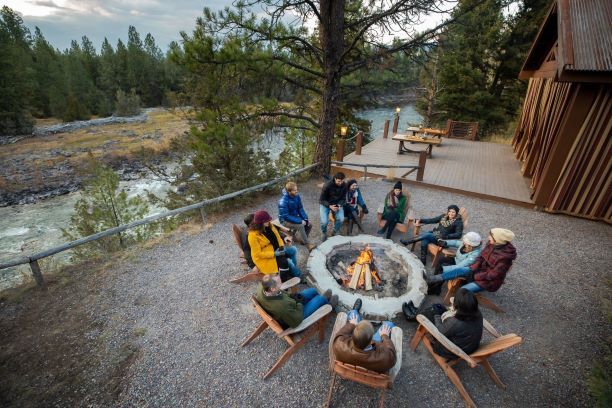 WHITEFISH
The Lodge at Whitefish Lake continues to welcome meetings and events both in their dedicated indoor meeting space of more than 6,000 square feet and the Lakeside Pavilion & Lawn for outdoor receptions, meetings and meals, weather permitting. Edna White director of sales for Averill Hospitality said "We remain committed to providing a comfortable and healthy environment for our guests and team members. By closely monitoring the evolving situation, we continue to adapt our practices to reflect current safety and sanitation protocols provide by health authorities. In addition to enhanced cleaning and disinfecting, some services are modified to diminish contact, and every team member completes a health and wellness screening upon arrival for work each day."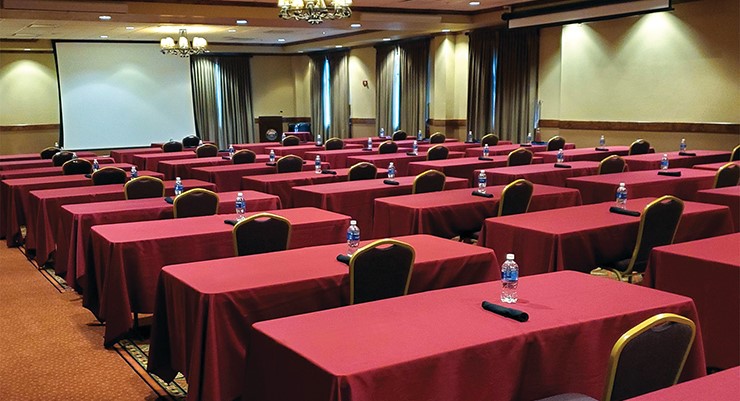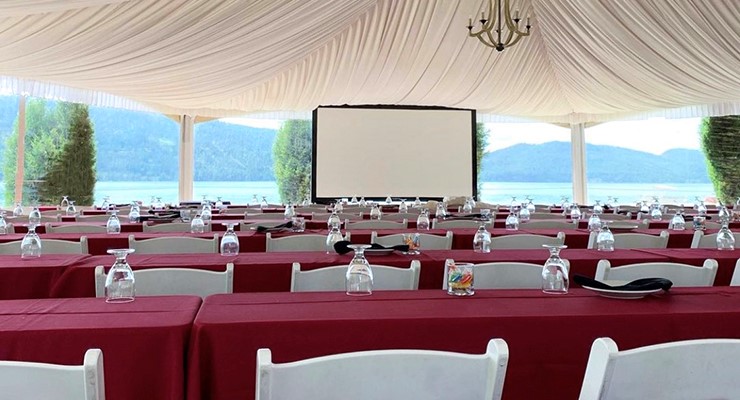 KALISPELL
The Sherman Lodge located in Kalispell is receiving rave reviews by streamlining their check-in process so that there is no need for direct contact with guests. Christy Ryan Eisinger said "Prior to check-in our guests receive a communication with their lock code and information about how to reach us if they need something. Our lodge entry door and each room have a touch keypad that is programmed with the guests' individual code and they have access to the building and room without contact with staff. It is truly a 'contactless' check-in procedure."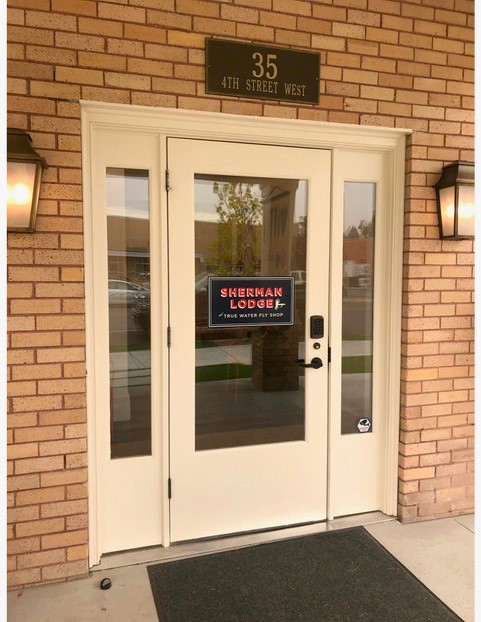 Many of our attractions can be utilized for off-site events, however, they too are working through enhanced precautions. Matt Lautzenheiser, the executive director with the Historical Museum at Fort Missoula, said their grounds and outbuildings will be open to the public through the end of October and will reopen at the end of April 2021. Some safety precautions include added arrows on the floors to guide visitors safely through the galleries with a "one way" approach and have visitors sign in upon arrival to facilitate contact tracing (if necessary) along with the addition of plexiglass shields at the front counter, additional hand sanitizer for use by guests, reduced capacity, and masks required for all indoors.
We are excited to welcome meetings back to our amazing state of Montana while keeping attendees and our residents' well-being a focal point of safety. Please don't hesitate to reach out to me for help with RFP requests or to find out more about our meeting and lodging options, attractions, and activities, or with flight questions.
Meet Safely and Travel Responsibly,
DP
September 18, 2020
Related: Direct Flights, Greenough, Incentive, Kalispell, Meeting Planner, Meetings & Conventions, Missoula, Whitefish