How many of you would rather see or experience a destination with a guide? Visitors usually say they get more out of a destination with a local expert. In Western Montana's Glacier Country, we also know—especially for the international traveler—Montana can be a little intimidating as a destination. You've seen pictures of the expansive landscapes and viewed videos of the wildlife—yes, we have bears. And that big sky we talk about? During the day it's stunning, and at night it produces a vast amount of stars (and a whole lot of darkness). Not to worry. We have experts to make your trip fun, exhilarating, experiential, informative and, most of all, memorable. Here in Western Montana the best way to explore is with an expert in the field. We've rounded up some of our most utilized guided tours in Western Montana's Glacier Country to make your visit to Montana seamless and absolutely unforgettable.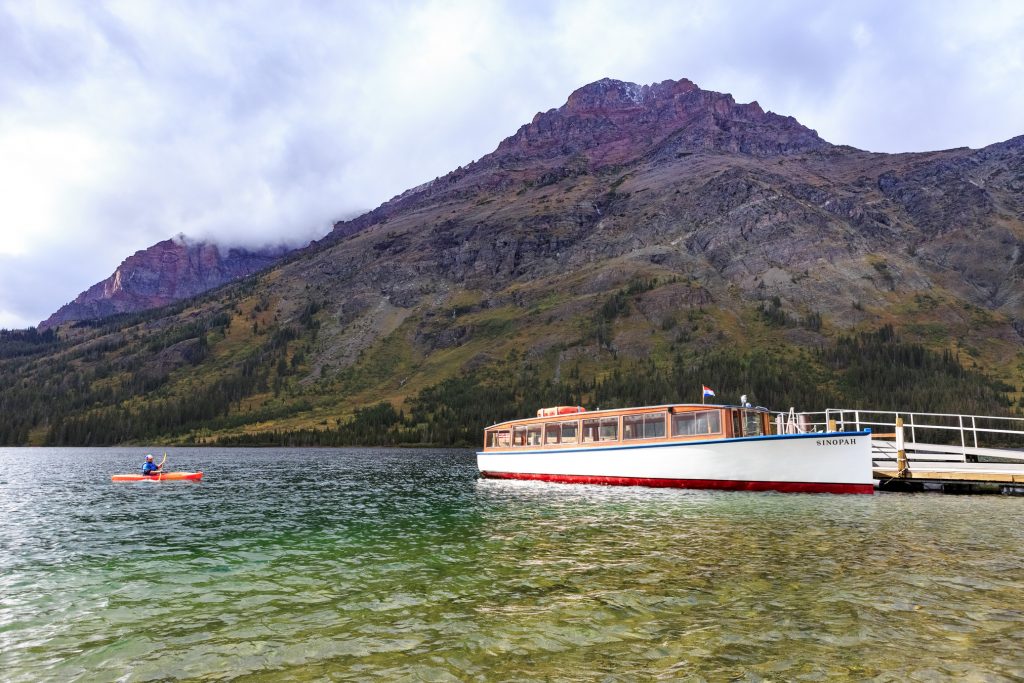 Hands down our most well-known tour is on an iconic red bus through Glacier National Park. Travel the famous Going-to-the-Sun Road—an engineering marvel and historic landmark—in a vintage 1930s restored bus. The buses seat 17 people each and have canvas roll-top roofs. The tour guide driver is called a Jammer, because, back in the early days, they used to have to jam the gears to get the buses to climb the steep hill grade. Tours depart from locations on the east and west side of the park and offer different tour times and lengths. Advance reservations are highly recommended in July and August.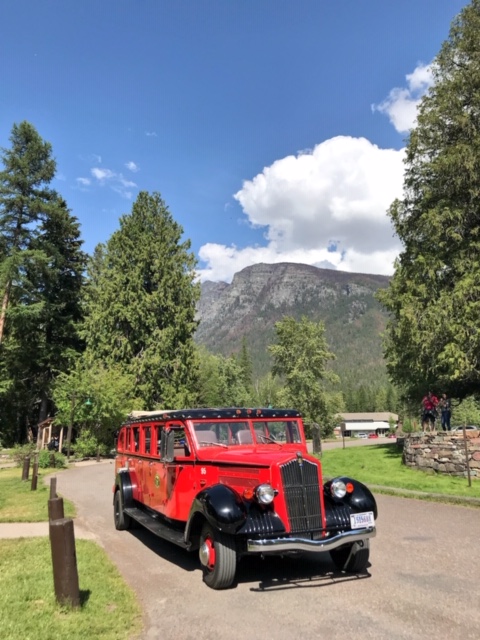 Are you curious about American Indian culture? Take advantage of a tour with Sun Tours in Glacier National Park and the adjacent Blackfeet Indian Reservation. Sun Tour guides are all enrolled members of the Blackfeet Nation and tell the story from the Blackfeet perspective, explaining what the lands—now known as Glacier National Park—have meant to them and their culture. Many of the peaks, valleys and waterfalls are named after bygone Blackfeet tribal members.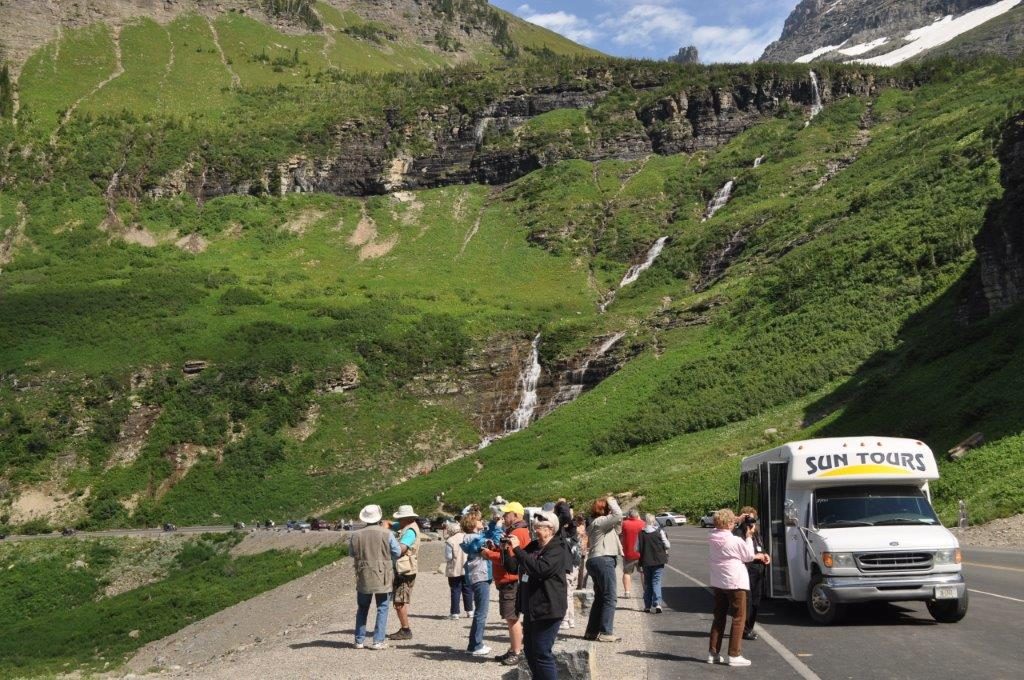 Your trip to Glacier National Park is not complete without a tour from Glacier Park Boat Company on one of the many lakes within the park. Climb aboard a historic wooden vessel, cruise through pristine glacial water, and listen to the captain or a park ranger provide commentary. Boat tours are offered on five lakes in Glacier National Park including Lake McDonald, St. Mary Lake, Lake Josephine, Swiftcurrent Lake and Two Medicine Lake.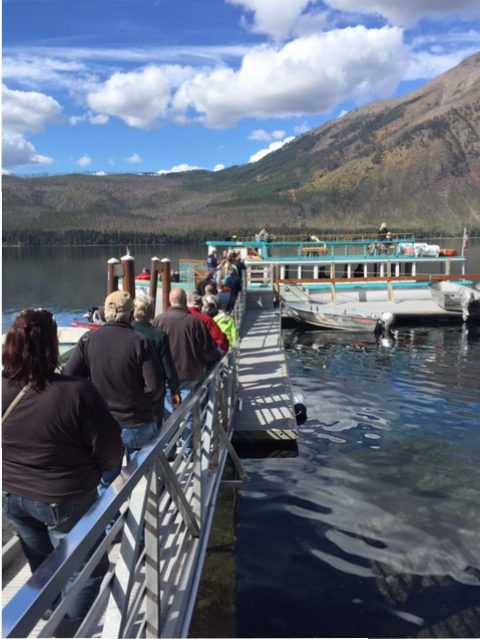 For the animal lovers, Swan Mountain Outfitters offers guided llama trekking and horseback riding. Llama trekking adds something unique and novel to your Montana vacation plans. It doesn't matter if you're a novice or an experienced hiker, Swan Mountain llama trekking offers several options from two-hour treks to multiday adventures. Many agree that there is no better way to view Glacier National Park than to see the sites while horseback riding. For those visitors, Swan Mountain Outfitters guided horseback tours are a Glacier National Park vacation highlight.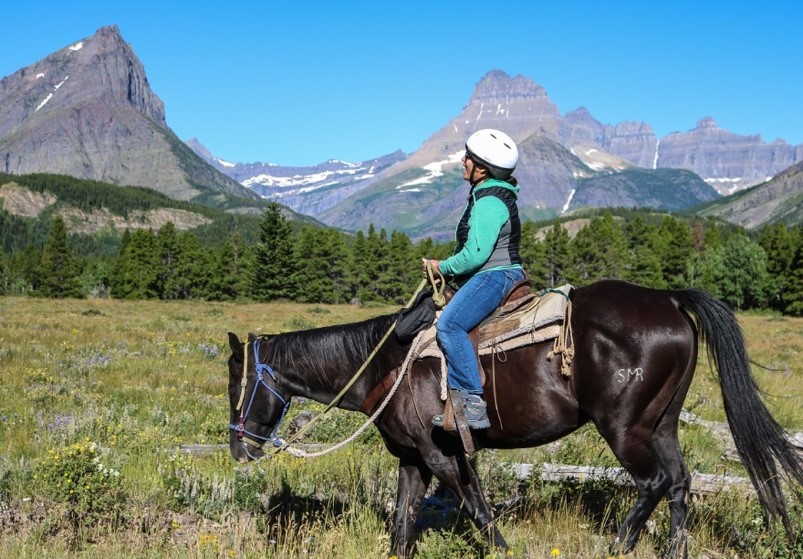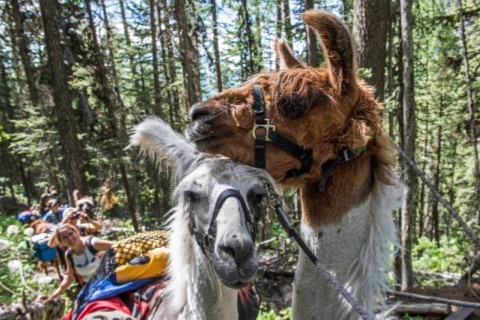 Spring runoff is the perfect time to ride the rapids with Great Northern Whitewater Raft on the Middle Fork of the Flathead River or with Montana River Guides in the Alberton Gorge on the Clark Fork River just west of Missoula. Many of Montana's rafting companies start offering rafting trips in May and June when spring runoff is at its peak and offer scenic rafting tours later in the summer. If you're looking for an adrenaline-pumping adventure, you will have a blast with these two guides. Find additional options on our outfitters and guides page.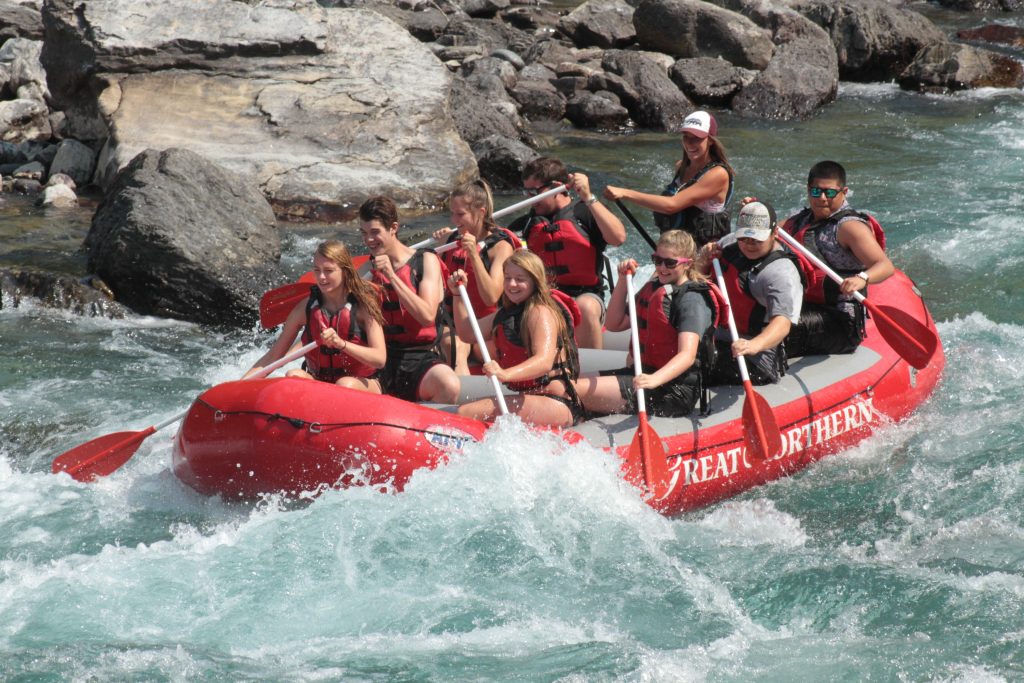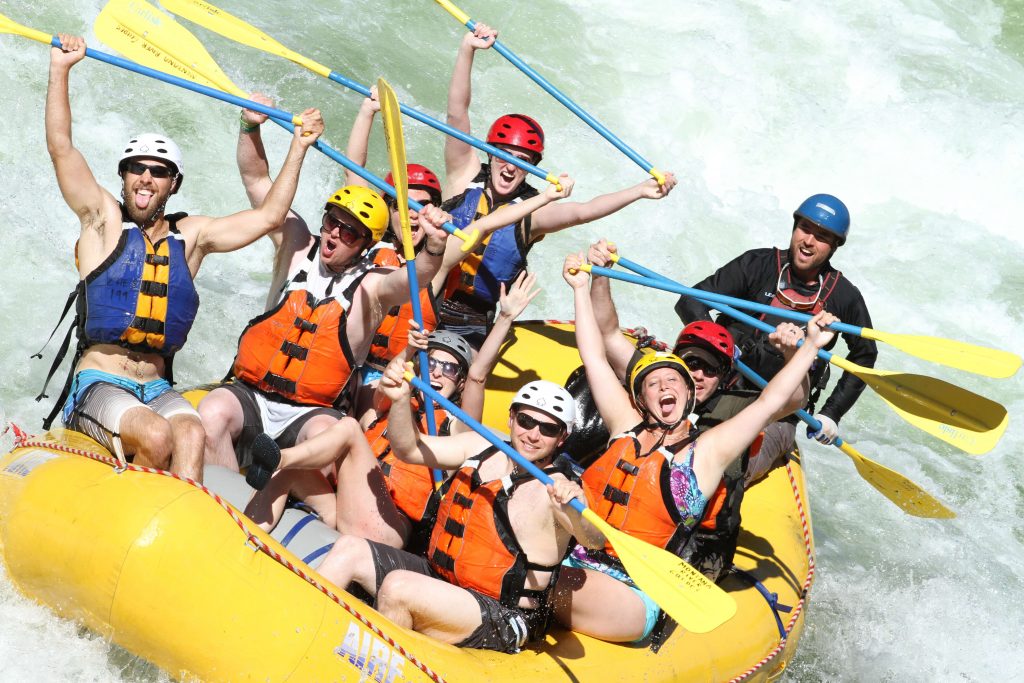 Glacier Guides was chosen as the exclusive backpacking guide service in Glacier National Park. They offer a wide range of adventure hiking options. All trips are ecologically friendly, and family or custom adventures are available. New this year they are offering guided half-day nature walks on Tuesdays and Thursdays, May through September. With more than 700 miles of trails, Glacier National Park is a hiker's dream.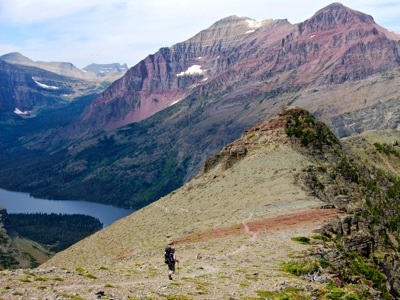 Prior to the seasonal opening of the Going-to-the-Sun Road to vehicular traffic, it's open to cyclists. Biking in Glacier National Park is one of the most exhilarating things to do in Montana. The plowed portions of the road are open only to biker and hiker traffic until mid to late June, and pedaling a bike up the nearly empty, quiet, Going-to-the-Sun Road is nothing short of spectacular. Glacier Guides offers guided biking tours providing visitors with a bike, helmet, backpack, lunch, and a guide to explain all there is to see and hear along the way.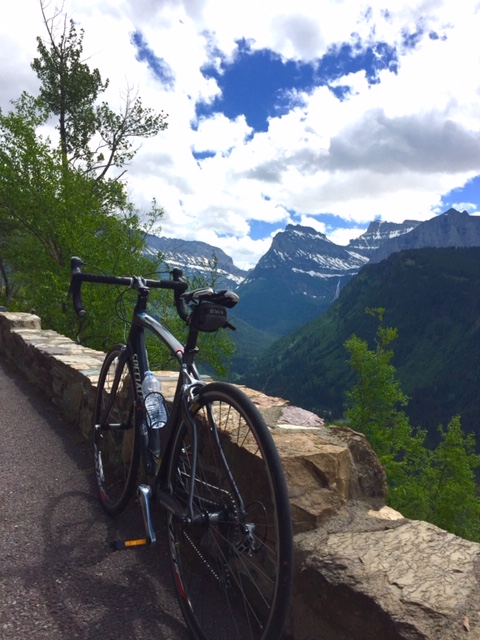 Thanks to the film "A River Runs Through It," with scenes filmed in Montana, this part of the country has become well-known for its blue-ribbon trout streams and rivers. Whether you are a beginner or have been fly-fishing for years, it's a great idea to enlist one of our expert fly-fishing guides to take you down one of those picturesque winding rivers in search of your next trophy catch. Glacier Anglers offers lessons and trips near Glacier National Park on the North Fork and Middle Fork of the Flathead River. Grizzly Hackle offers float and wading trips on Rock Creek and the Blackfoot, Clark Fork and Bitterroot rivers.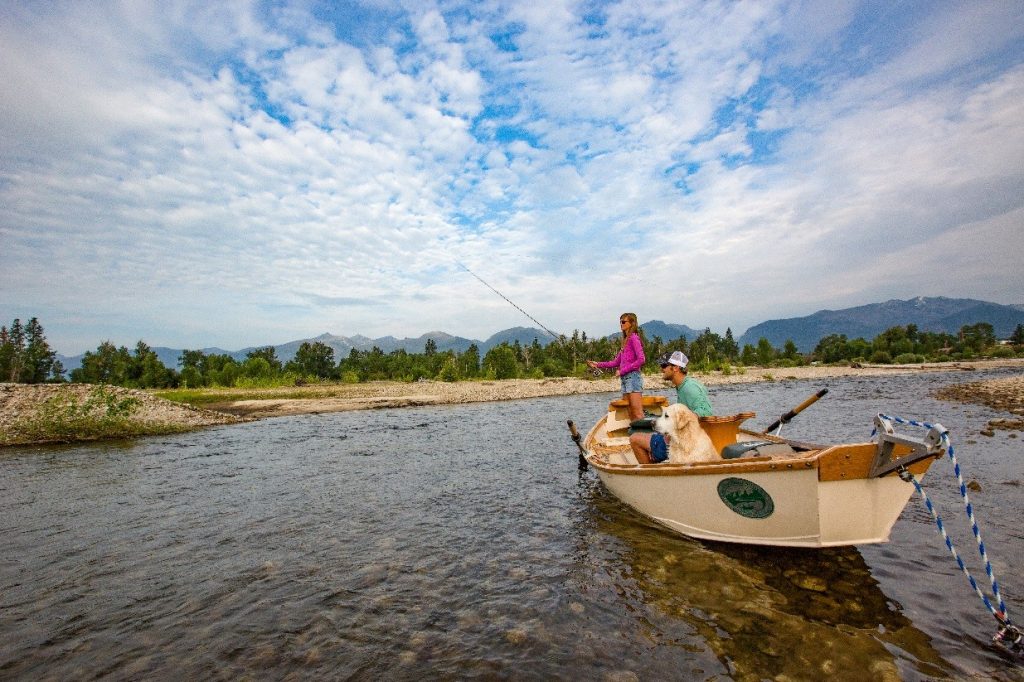 Flathead Lake is the largest freshwater lake in the western United States, capturing the title from Lake Tahoe by a few miles of shoreline. What better way to see this beautiful lake and the magnificent Mission and Swan mountain ranges than by boat? Cruise past the natural islands in the lake, the largest being Wild Horse Island—now a day-use state park—and witness where the Flathead Indians were reported to have pastured their horses to keep them from being stolen by other tribes. There are still a few wild horses on Wild Horse Island, along with bighorn sheep, mule deer and bald eagles. Far West Boat Tours allows you to book a charter for groups or take advantage of the daily summer schedule departing at 1:00 p.m. from the dock at the Lakeside Marina on the northeast side of the lake. The daily cruise is narrated by the Far West crew who will explain how the natural lake was carved out by glaciers and how it is rated the cleanest lake in the U.S. Plus, they'll tell you what kind of water species call the lake home. Find additional boating opportunities here.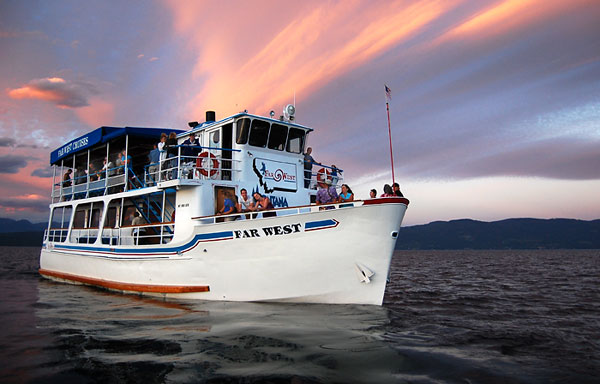 The microbrew industry is more than alive and well in Montana with 30 breweries in Western Montana's Glacier Country alone. Tour Missoula's finest breweries by jumping on Thirst Gear (a bike with 15 seats) and use pedal power. If you are looking for a less strenuous way to visit our breweries, book a brewery tour with Montana Adventure Shuttle. They will escort you to the largest brewery in Montana, Big Sky Brewing, to taste their famous Moose Drool. Another stop includes the local-favorite KettleHouse Brewing Company for a taste of their famous Cold Smoke® Scotch Ale. River City Brews Rafting Tours lets you fill up a growler with your favorite brew and enjoy either the Blackfoot or Clark Fork rivers while sipping suds with 12 of your friends, or strangers who will become friends by the end of the tour. Big Sky Brews Cruise offers tours to the expanding brewery scene in Kalispell, Columbia Falls and Whitefish.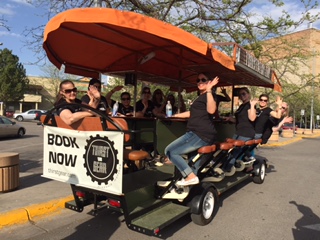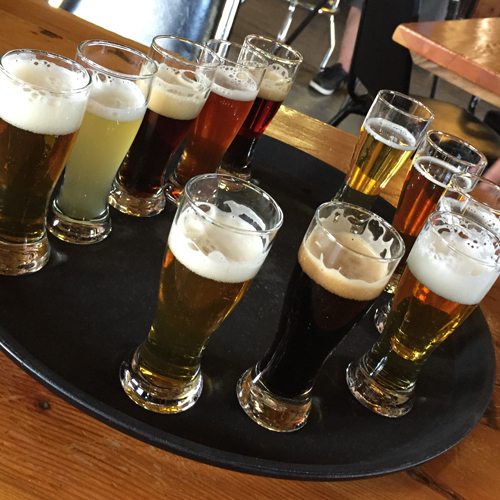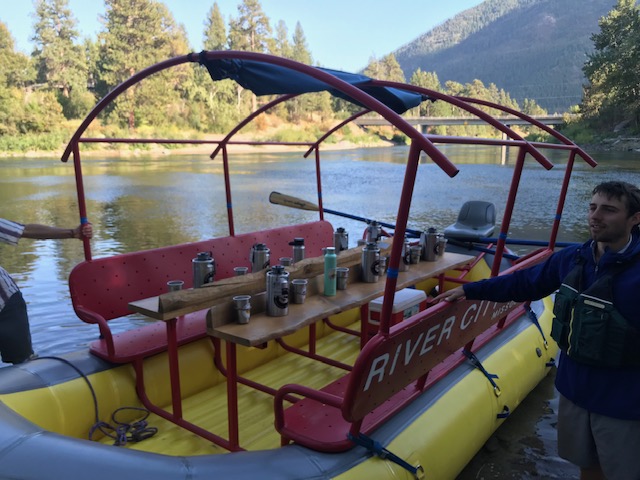 For more information on additional tours, guides and outfitters we've got you covered here. For more information on where to stay throughout Western Montana, visit our tour operator website. If you need additional tour itinerary assistance, feel free to drop me a line; I'm always here to help.
Happy Adventuring!
DP
May 7, 2019
Related: Blackfeet Nation, FIT, Flathead Lake, Fly Fishing, Glacier National Park, Group Tours, Horseback Riding, Outdoor Adventure, Tour Operator