As the Glacier Country tourism sales manager, I travel to trade shows all over the U.S. fielding questions about what to see and do in Western Montana from tour operators. While most product developers have been to Montana to put itineraries together, there are many tour operators who put tours together based on suggested itineraries and the help of the destination experts. When sitting down for an appointment, one of the first questions I ask is "Have you ever been to Montana?" The answers vary, but the three most common responses are "Yes; It was breathtakingly beautiful; I can't wait to go back. My clients love it." Or, "I remember going through Montana as a kid, and I need to go back." Or "No, but it is on my bucket list to see and I wanted to meet with you because our clients are requesting tours to see the region." I've gathered the top nine most frequently asked questions by tour operators about Glacier National Park and Western Montana as a tour destination.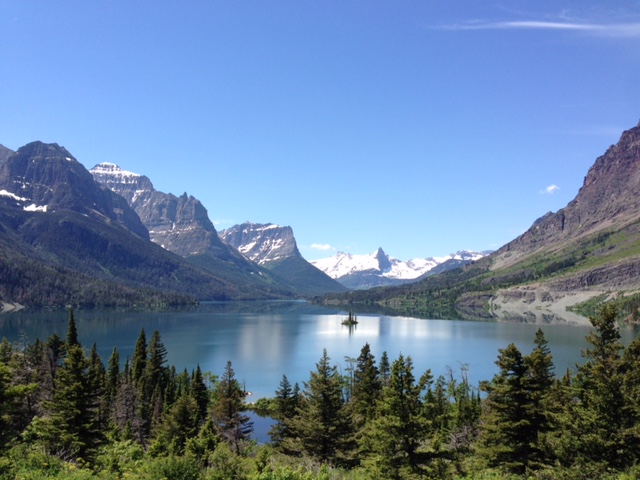 Q: What will there be left to see when the glaciers are gone from Glacier National Park?
A: While there are still 25 remaining active glaciers, most are tucked into higher elevations. A few are visible from the Going-to-the-Sun Road, and a few others from a short hike off the road. What is really stunning to see is the magnificent terrain that the glaciers have carved out and created over a vast expanse of time. The towering peaks, majestic valleys and sparkling waterfalls aren't going anywhere. So even after the glaciers are gone, believe me, there will be plenty left to see.
The view of Swiftcurrent Lake from Many Glacier Hotel.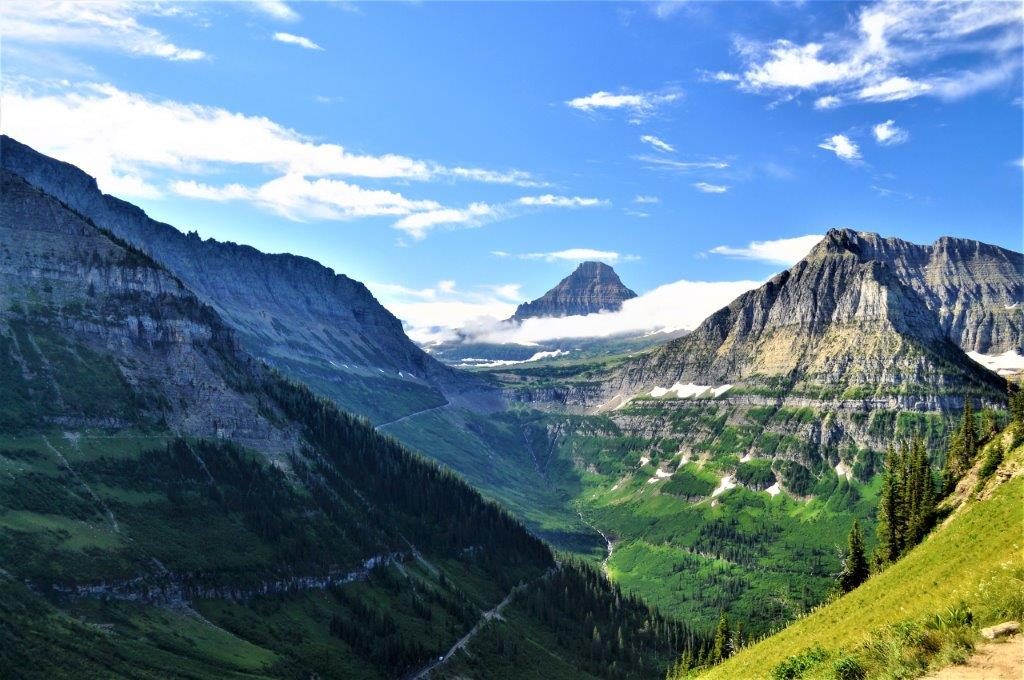 Q: What are the dates that the Going-to-the-Sun Road through Glacier National Park will be open to motor vehicles?
A: Glacier National Park is open year-round and is beautiful throughout each season of the year. However, the highest point of the Going-to-the-Sun Road where it crosses the Continental Divide at Logan Pass is at an elevation of 6,647 feet (2,026 m), and Montana does experience a lot of snow at that elevation. Beginning annually around April 1, plows begin to clear the roads of snow in the higher elevations. By mid-May, most of the road is clear and open to hiker/bicycle traffic. The National Park Service takes this time to do any major repairs to the road and then schedules an opening of the entire road to vehicular traffic from mid to late June, and it remains open to mid-October (weather depending). This is a good place to check accessibility of the Going-to-the-Sun Road. https://www.nps.gov/applications/glac/roadstatus/roadstatus.cfm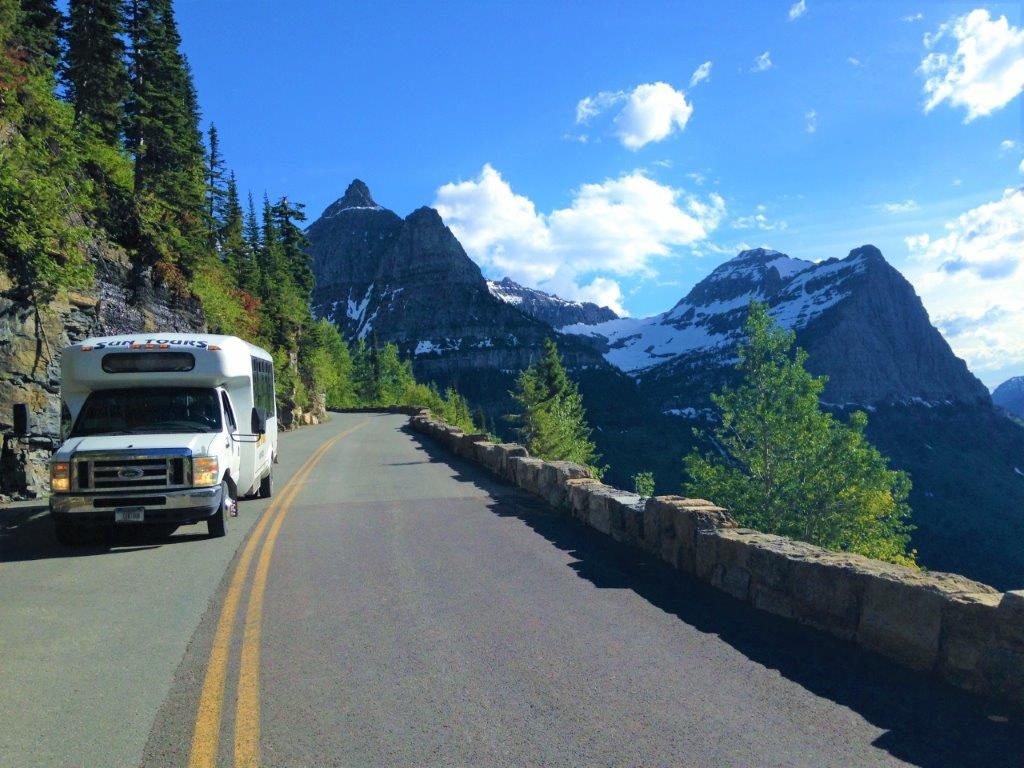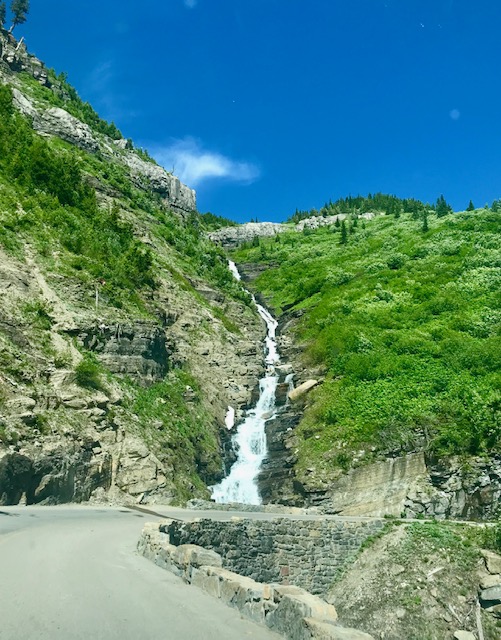 Q: If we can't take the motorcoach on the Going-to-the-Sun Road, how do we see Glacier National Park?
A: It is true, vehicles and vehicle combinations longer than 21 feet or wider than 8 feet are prohibited between Avalanche Campground on the west side of the park and the Rising Sun picnic area on the east side due to rock overhangs and roadway twists and turns. It's best to park the motorcoach and have everyone climb aboard a tour provided by a Glacier National Park concessionaire—either a red bus tour or Sun Tour. On the red bus tour your group will travel in a vintage 1930s restored bus. The buses seat 17 people and have canvas roll-top roofs. The drivers are called jammers, because, back in the day, they had to jam the gears to get the buses to climb the steep hill grade. You have the choice for your tour to go out and back, or you could deadhead the motorcoach on the other side of the Going-to-the-Sun Road and pick up your clients and continue on your way. The Sun Tour buses travel the same roads but tell the story from the Blackfeet perspective. It's a fantastic way to learn about the Indigenous people that have called this place home long before it was a national park. Many of the peaks, valleys and waterfalls are named after bygone Blackfeet tribal members, and the start of the tour is blessed by burning sweet-grass.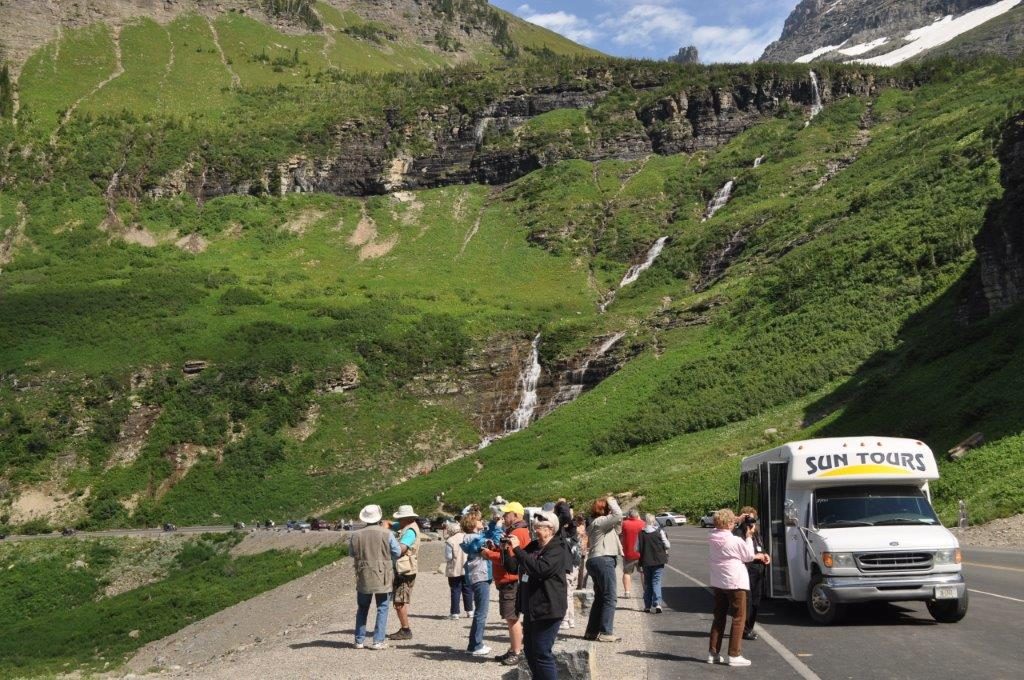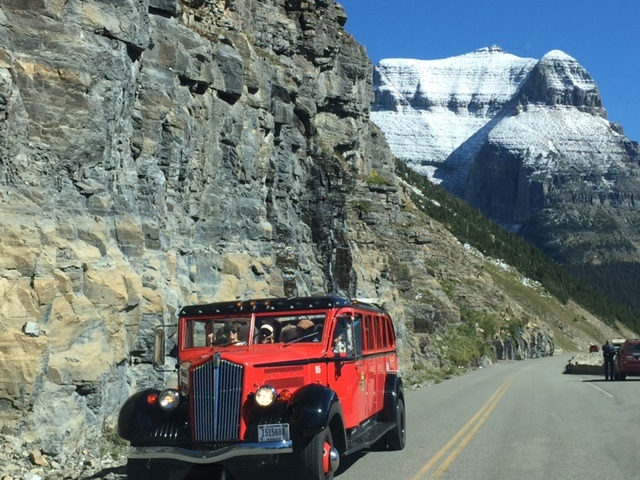 Q: How long should I plan on spending in Glacier National Park, and what is there to do?
A: Most itineraries include driving the main roads, so people only see a very small percentage of the park. However, I understand itineraries are tight, so if you only have one day to spend in Glacier National Park, this blog post addresses it. I recommend two days at a minimum. One day to tour by road and by boat and learn about all there is to see and do. The next day, plan to get off the beaten path and explore trails, waterfalls, wildlife viewing and flora. For the more adventurous, there are professional guides and outfitters for horseback riding, hiking to alpine lakes and whitewater rafting down crystal clear rivers. One of my favorite places is Running Eagle Falls in the Two Medicine Valley. The trail is handicapped-accessible and a good short path for everyone. The spectacular falls are where two separate waterfalls come together in the same location.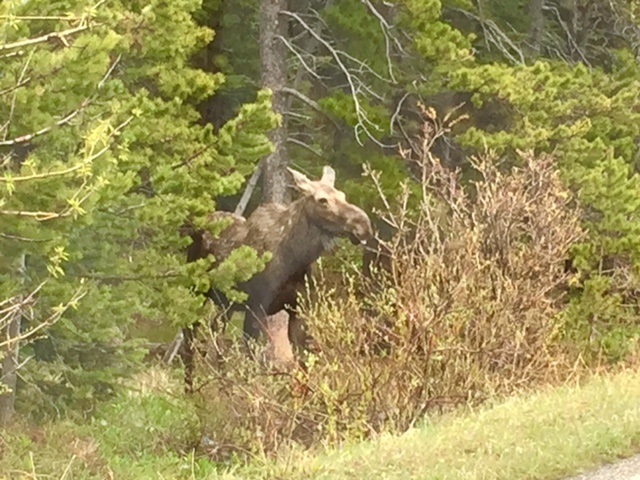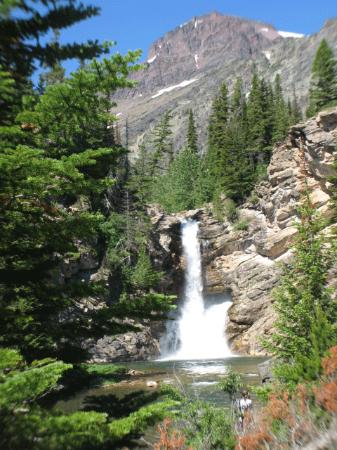 Q: We know we want to see Glacier National Park, but what other "must-sees and dos" are in Western Montana?
A: The list is long, but here are a few highlights. Explore the Blackfeet and Flathead Indian reservations to learn about American Indian traditions. The Flathead Valley towns of Whitefish and Kalispell are full of shopping, galleries and historical sites. Whitefish Mountain Resort has an abundance of group activities all summer long. Bigfork is a charming village with shops, eateries and live theater. Flathead Lake—the largest freshwater lake in the West—has boat cruises and other adventures like Wildhorse Island, a day-use state park with, yes, wild horses on it. The Bison Range is an 18,000-acre preserve for driving tours with around 350 bison, plus elk, deer, pronghorn and bears. Missoula—the second largest city in Montana—is a cultural hub with fantastic music, brewery and restaurant scenes. Both the Seeley Swan and Bitterroot valleys draw outdoor enthusiasts and history buffs alike.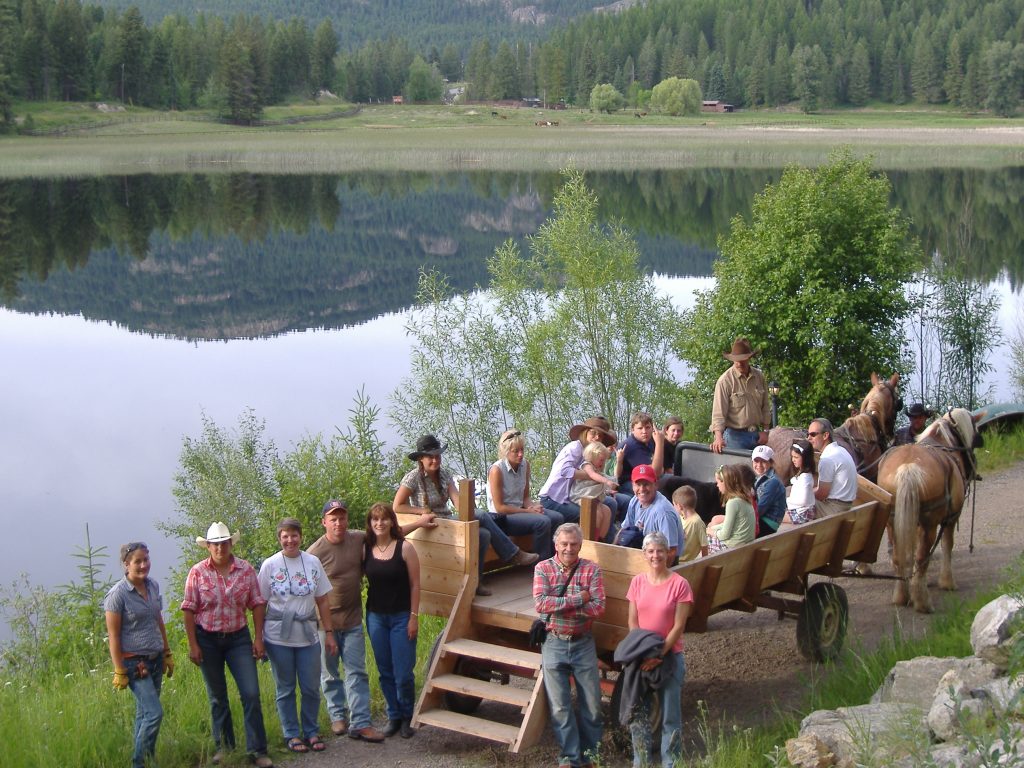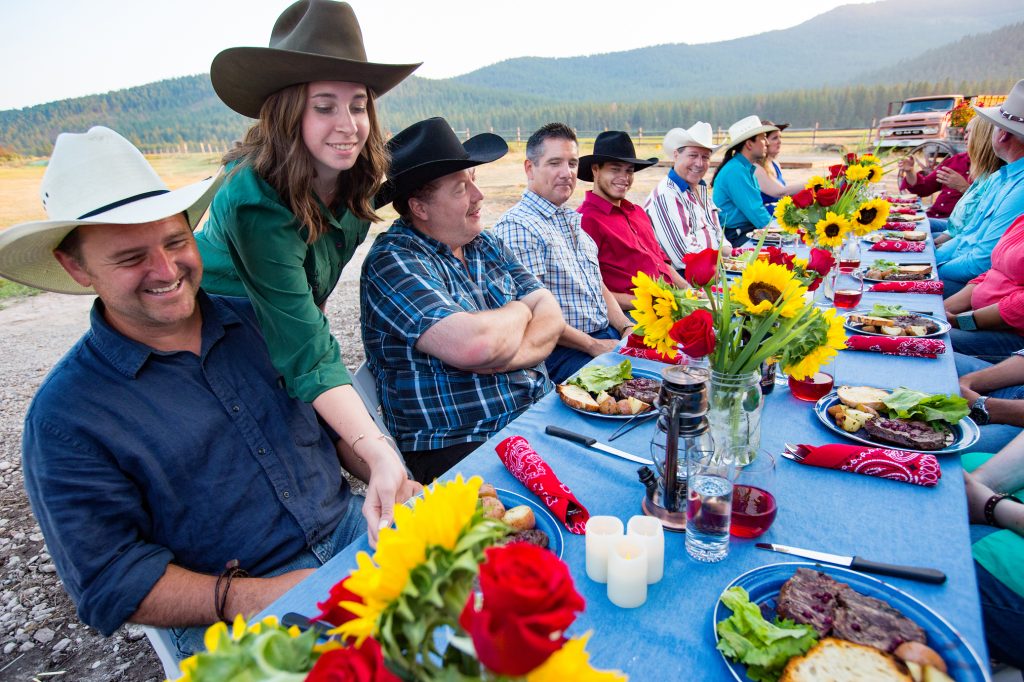 Q: How can we incorporate an American Indian experience into our tour?
A: There are several American Indian pow wows that take place during the summer months on the Blackfeet and Flathead reservations along with heritage sites. In Browning, visit the Museum of the Plains Indian and the Blackfeet Heritage Center and Art Gallery. Stop in at the Lodgepole Gallery and Tipi Village to see Blackfeet Indian art, or choose to stay and experience American Indian culture by camping in a teepee and eating a traditional bison dinner. Request a step-on-guide to showcase the Blackfeet reservation including buffalo jumps, teepee rings and medicine lodges. On the Flathead Indian Reservation experience the culture and heritage of the Confederated Salish & Kootenai Tribes at The People's Center in Pablo.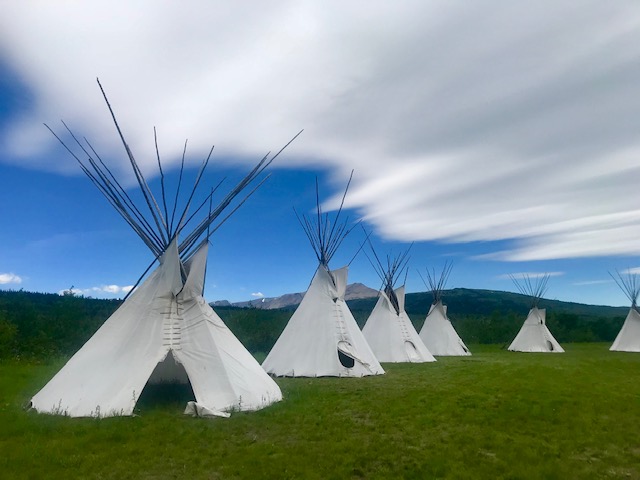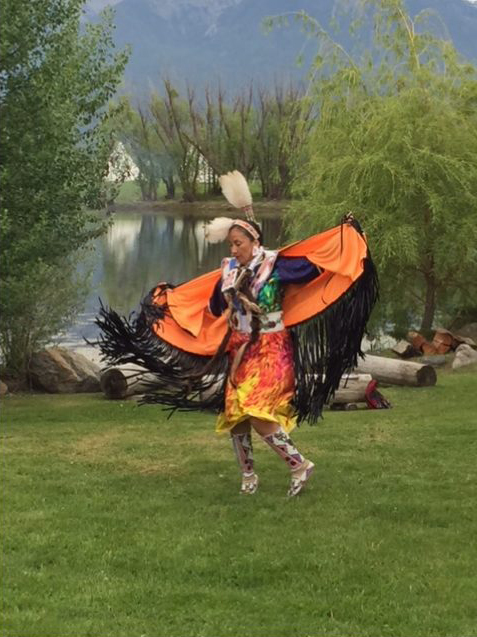 Q: What kind of hands-on, experiential things can our clients enjoy?
A: Here is a partial list; you choose the fun. Pick sweet Flathead cherries from an orchard. Ride the alpine slide or take a gondola ride for spectacular views at Whitefish Mountain Resort. Cast a line into a blue-ribbon trout stream. Soak in a hot spring. Stand-up paddleboard or kayak on the largest freshwater lake in the West—Flathead Lake. Personalize a Glacier National Park trip with The Glacier Institute. Meet a smokejumper and see what he/she wears when parachuting in to fight a wildfire. Enjoy a historical walking/architecture tour. Take in a small-town rodeo. Mine for sapphires. Go with a guide (llama trekking, whitewater or scenic rafting, fishing, horseback riding). Experience a Broadway-caliber theater performance. Visit a local lavender farm and make sachets or lavender lemonade. Meet and listen to a cowboy poet. Learn to line dance. Talk with a wrangler at a chuckwagon dinner. The list goes on. In fact, here are 102 things to do.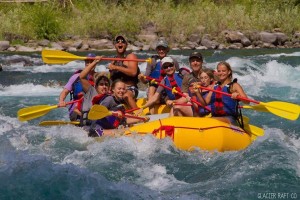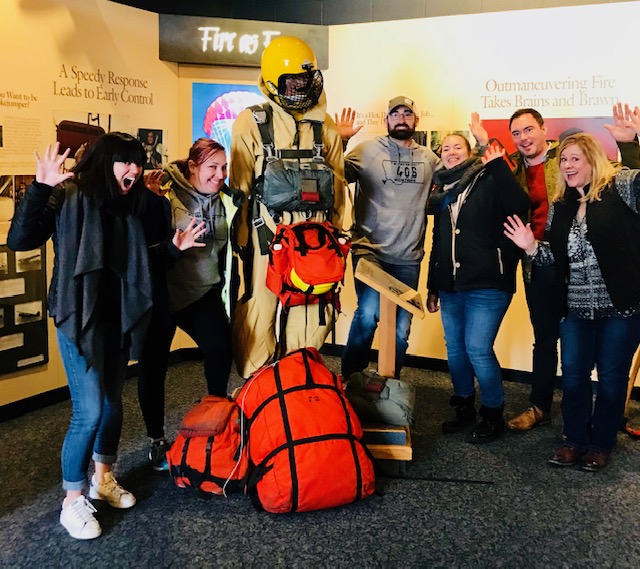 Q: I keep seeing Missoula highlighted in magazines on all the "best of" lists. Tell me more about Missoula?
A: Missoula is an outdoor enthusiast's dream surrounded by seven wilderness areas and at the confluence of three rivers. You can kayak, raft or tube through downtown or take a relaxing hike just minutes from your hotel. Missoula is known for its spectacular natural beauty and nearby blue-ribbon trout fishing. Downtown boasts shopping and dining, with an abundance of restaurants, cafés, breweries and distilleries offering something for everyone. Known for its eclectic culture, visitors will find this arts and culture hub filled with nightlife, symphony, theater, film festivals, college sports, ballet, opera, roller derby, weekend farmers markets and daily summer happenings in Caras Park along the Clark Fork River.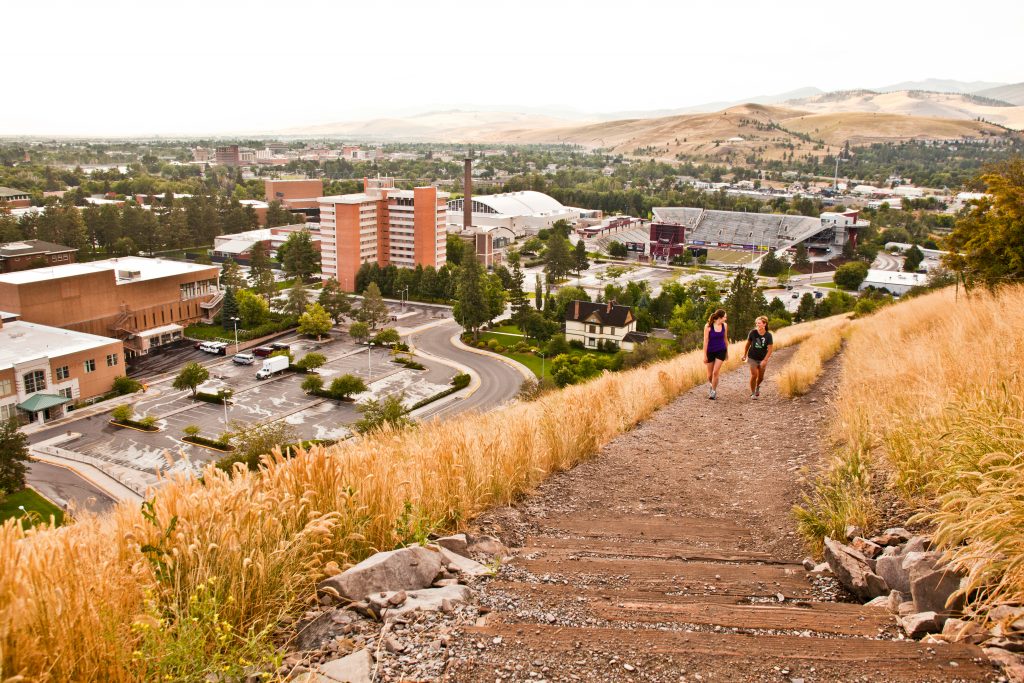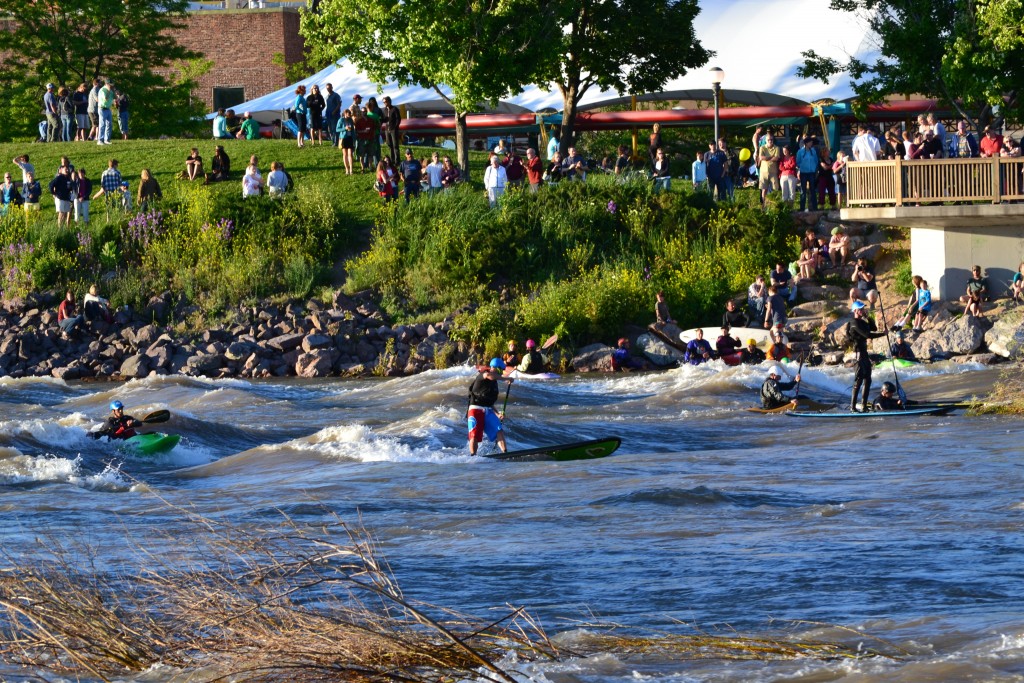 Q: How do we get to Western Montana? Are there airports, and which one should we fly into?
A: Traveling to Western Montana and getting to Glacier National Park, are both easier than you might think. With two airports to choose from —Missoula International Airport (MSO) and Glacier Park International (FCA) located in Kalispell—train service (Amtrak's Empire Builder), car rentals, buses and a well-maintained highway system, it's pretty simple. Interstate Highway 90 runs east and west anchoring our region, and U.S. Highway 93 runs north and south.
For more information on where to stay throughout Western Montana, visit our tour operator website. If you need additional tour itinerary assistance, feel free to drop me a line; I'm always here to help.
Happy Adventuring!
DP
April 17, 2019
Related: Amtrak, Bitterroot Valley, Blackfeet Nation, East Glacier Park, FIT, Flathead Lake, Fly Fishing, Glacier National Park, Group Tours, Kalispell, Missoula, Outdoor Adventure, Seeley Lake, Seeley-Swan Valley, Tour Operator, West Glacier, Whitefish