As we look to slowly reopen the United States to travel, tour operators and inbound operators are contemplating traveler comfort levels and what safety measures will be required to make them feel safe to resume travel. Most travel experts feel that domestic travel will return first and that rural and open spaces will be the draw for most travelers. We are seeing some trends develop as some motorcoach tour operators are looking at packaging for friends & family tours where everyone knows each other. Others are looking at small coaches or Sprinter vans to provide social distancing measures and affordability. With that in mind and all travel restrictions lifted for out-of-state visitors, Western Montana's Glacier Country has broken our rural corridors down into nine easy drives offering a scenic off-the-beaten-path opportunity to give visitors exactly what they want. Let's focus on these three beautiful scenic drives that include the Bitterroot, Seeley-Swan and Tour 200 rural corridors, so when the time is right, you are ready to travel to Western Montana.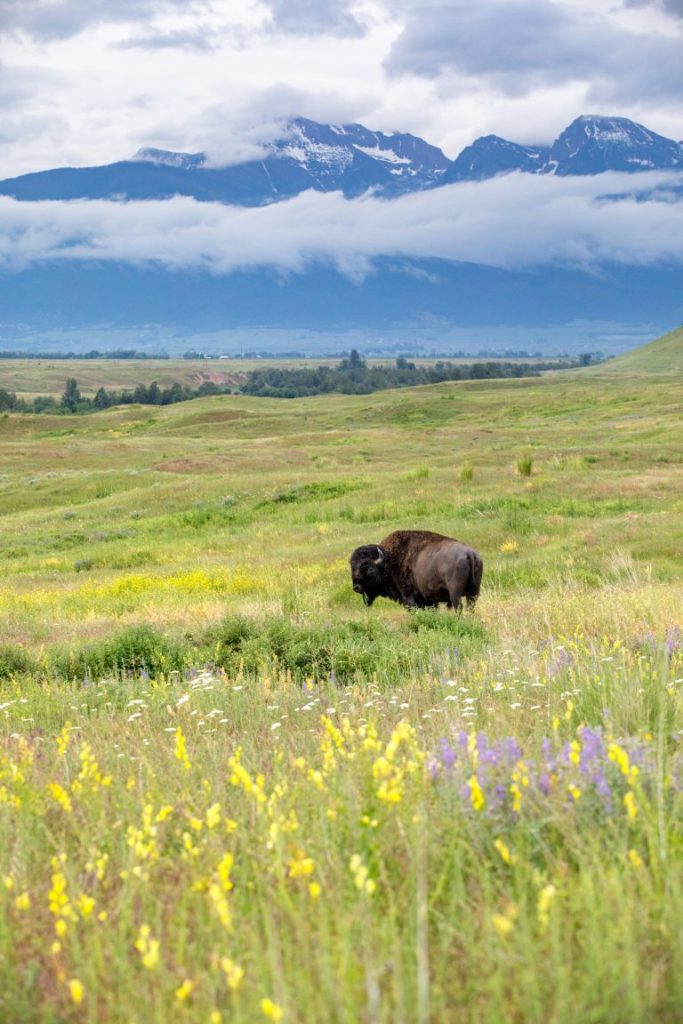 These three rural corridors offer a nice 3 to 4 day hub-and-spoke itinerary from Missoula, Montana. Lodging options are also offered along all of these corridors and can be found at GlacierMt.com.
BITTERROOT VALLEY
Travel this gorgeous valley on Highway 93 with the Sapphire Mountains to the east and the rugged Bitterroot Range to the west. This scenic valley offers Old West charm along the banks of the winding and world-class Bitterroot River, which boasts numerous fishing access sites and more than 100 miles of blue-ribbon trout water. For the soft adventurer, you'll find plenty of canyons to hike and trails to bike here—in fact, you can bike this corridor on the 50-mile paved Bitterroot Trail from Missoula all the way to Hamilton.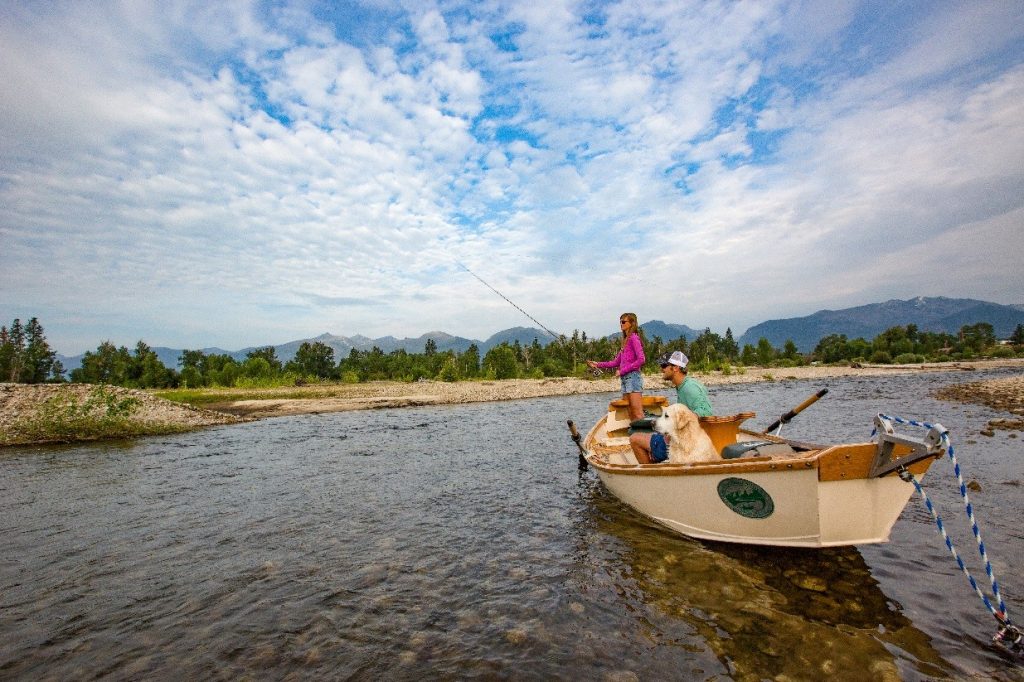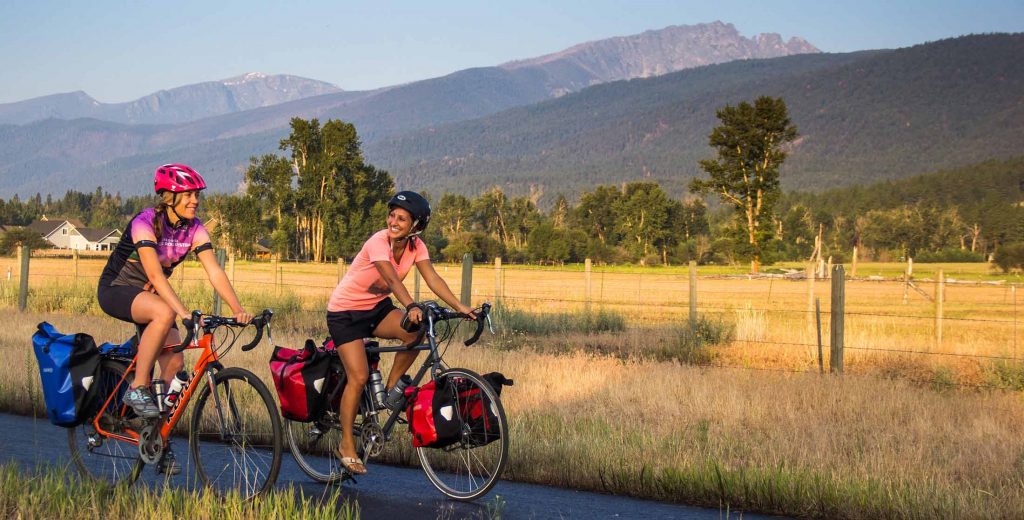 For the historian, walk in the footsteps of Lewis and Clark at Travelers' Rest State Park in Lolo, or head off the beaten path to the Lolo Peak Trail. The Lee Metcalf Wildlife Refuge, south of Florence, provides plenty of wildlife watching, and it's a great spot for birding. Discover why Stevensville is referred to as "Montana's First Best Place" with the founding of the historic St. Mary's Mission in 1841, making it Montana's first permanent pioneer settlement. Also in Hamilton, tour the home and grounds of Copper King Marcus Daly at the Daly Mansion. Another popular—and picturesque—recreation hot spot is Lake Como, complete with a beach, a boat launch, a beautiful mountain backdrop, and an 8-mile loop trail around the entire lake. In Darby, visitors can step back in time and peruse a town with real western flair. Some gems include Darby Pioneer Memorial Museum and the Old West Candy Store.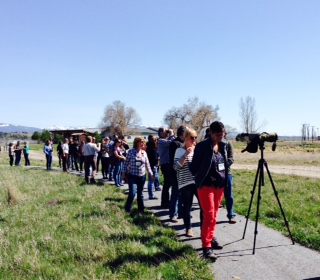 Communities: Lolo, Florence, Stevensville, Victor, Corvallis, Hamilton, Darby, Conner, Sula
Length: 79 miles
_____________________________________________________________________________
SEELEY-SWAN VALLEY
This scenic corridor on Highway 83 is dotted with lakes and runs through the Mission and Swan mountain ranges. The lushly forested landscape offers hundreds of miles of trails to hike and bike and runs between the Bob Marshall Wilderness and Mission Mountains. "The Bob" is the largest roadless area in the lower 48 states. Talk about off the beaten path!
Midway between Swan and Seeley lakes, stop at Holland Lake and hike to Holland Lake Falls. The views here are jaw-dropping. Note, there's a lodge at the lake, which makes for a great post-hike place to pull up a barstool or have a Montana-inspired dinner. Beginning just outside Seeley Lake, the Clearwater Canoe Trail offers a lazy float through a dense willow marsh, entering the north end of the lake.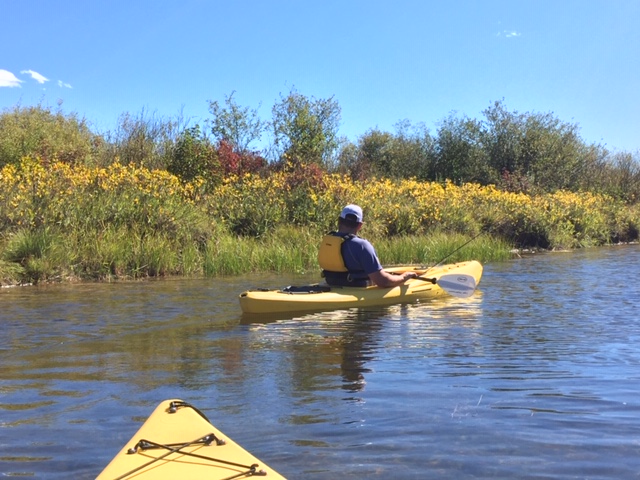 On the shores of Flathead Lake, the storybook village of Bigfork is home to an annual whitewater festival, a golf course, local shopping, a variety of art galleries and the Bigfork Summer Playhouse staging Broadway-caliber productions. For the soft adventurer, Base Camp Bigfork is your go-to for outdoor gear, guides and rentals. Ferndale is your gateway to the beautiful Jewel Basin hiking area. Swan Mountain Outfitters in Swan Lake is also at the ready to show you your next outdoor adventure with a llama. Have these adorable creatures carry your lunch and gear while llama trekking into a beautiful waterfall with Swan Mountain Llama Trekking on a day or overnight trip.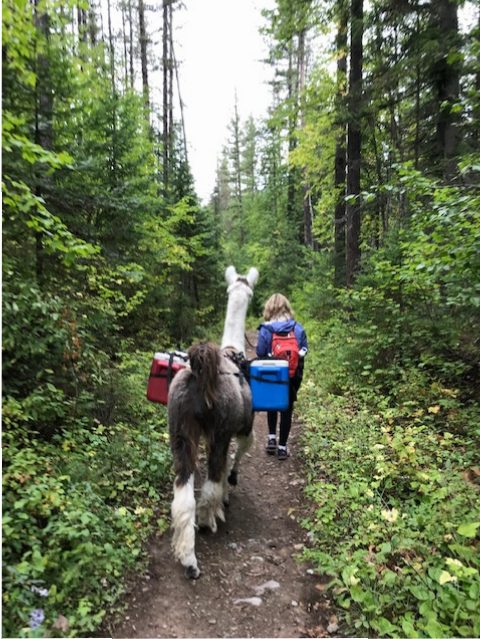 Communities: Bigfork, Ferndale, Swan Lake, Condon, Seeley Lake
Length: 74 miles
______________________________________________________________________________
TOUR 200
Montana's scenic Highway 200 between Dixon and Heron is tucked between the Bitterroot Mountains and the Cabinet Mountain Range and travels along the banks of the Clark Fork River. Vibrant small towns and local personalities come together in this quiet yet thriving part of Western Montana's Glacier Country, where you'll find good home-cookin' and fine western hospitality.
Some of the country's largest cedar trees stand tall—and wide—right here in Sanders County. Walk among giants at the Ross Creek Cedar Grove in Heron, where 1,000-year-old trees reach up to 12 feet in diameter. There's a short hiking trail at the grove so you can walk among these giants and breathe in the fresh cedar-filled air.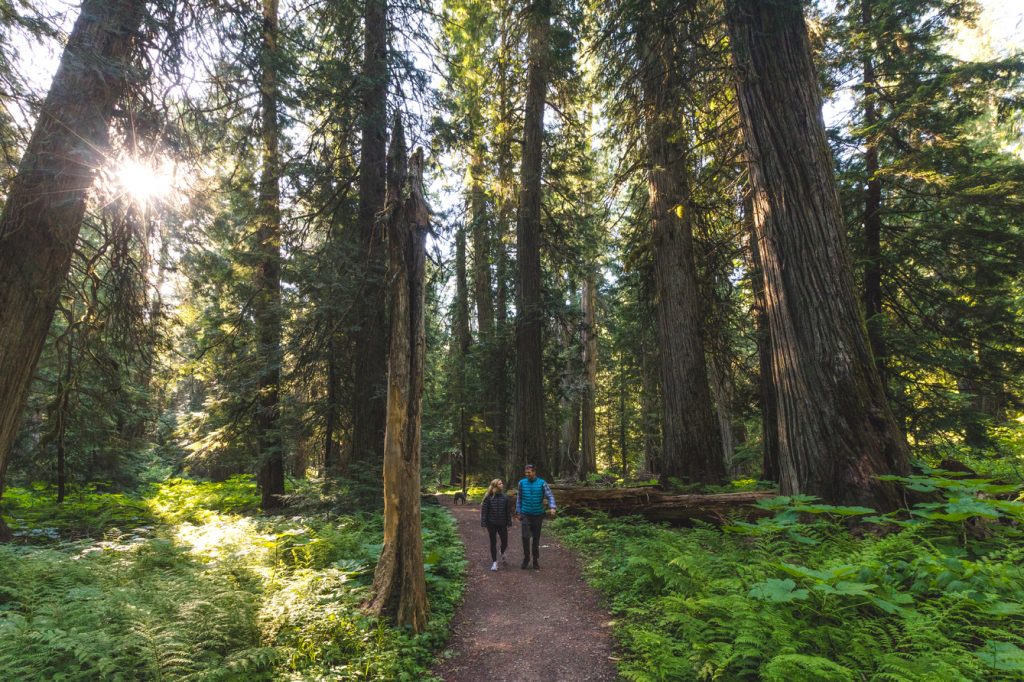 Visit the historic Noxon Bridge in Noxon and get your huckleberry fix—where these treasured berries are abundant but only grow in certain areas—in Trout Creek, especially if you're visiting during the annual Trout Creek Huckleberry Festival. Also, a popular activity in Trout Creek, hike to Vermillion and Graves Creek falls. In Thompson Falls explore the Old Jail Museum, Thompson Falls dam and Thompson Falls State Park followed by homestyle comfort food at Minnie's Montana Cafe.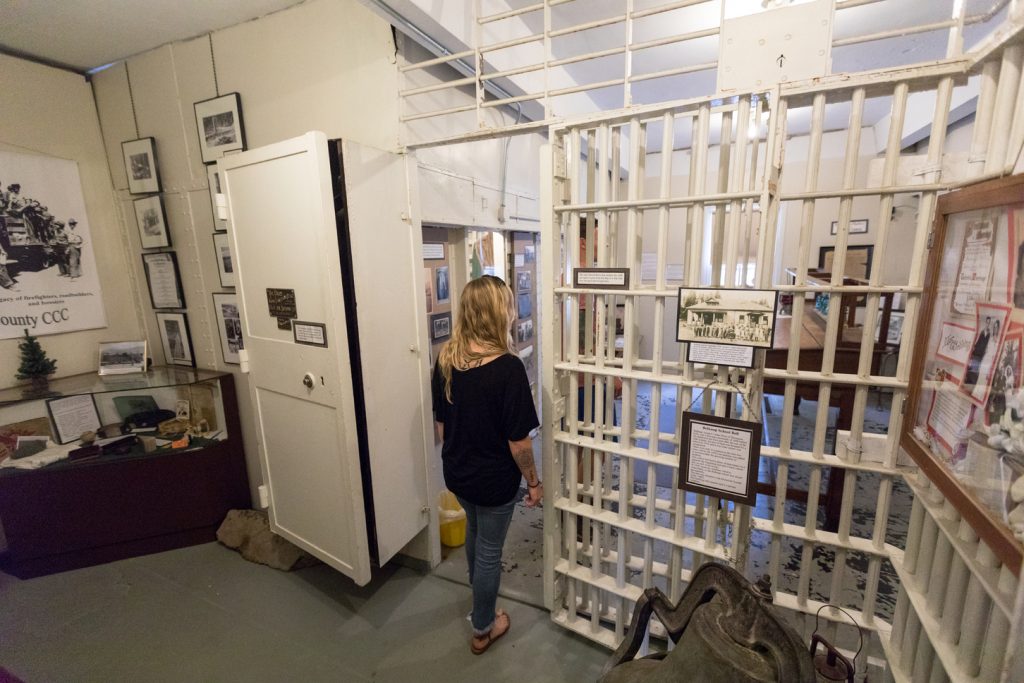 This part of Western Montana is known for its healing mineral waters. Stay at the quaint Quinn's Hot Springs Resort in Paradise—with newly expanded pools, visitors will enjoy an authentic Montana treat. Be sure to include a stop at the Ice Age Flood exhibit at The Paradise Center. If you are looking for "unique," make a stop at the quirky town of Hot Springs and the Symes Hot Springs Hotel, and don't miss the fresh food and baked goods at Camas Organic Market.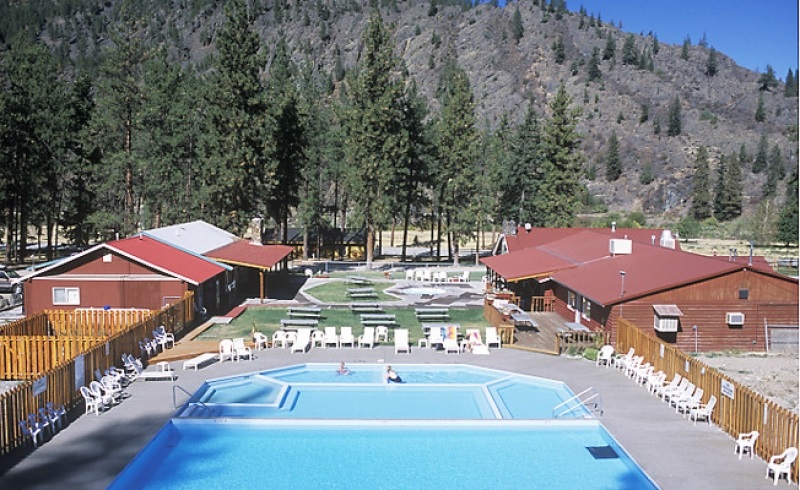 Communities: Heron, Noxon, Trout Creek, Thompson Falls, Plains, Paradise, Dixon, Hot Springs
Length: 200 miles
Should you need assistance with itineraries, lodging, attractions and outfitters in Western Montana, drop me a line here. We hope to see you in Western Montana's Glacier Country soon.
Travel Responsibly,
DP
May 4, 2020
Related: Bigfork, Bison Range, Bitterroot Valley, Darby, FIT, Florence, Fly Fishing, Group Tours, Hamilton, Historic Tours, Hot Springs, Lolo, Missoula, Motorcycle Tours, Outdoor Adventure, Paradise, Seeley Lake, Seeley-Swan Valley, St. Mary, Stevensville, Thompson Falls, Tour 200, Tour Operator