Last month Glacier Country Tourism hosted the Northwest USA Spotlight pre-FAM in partnership with the Butte Chamber of Commerce and Discover Kalispell. Tour operators flew in and out of Missoula Montana Airport and visited the communities of Butte, Polson, Kalispell and Charlo, as well as Glacier National Park, before attending NW Spotlight in Missoula. One operator said it was the best FAM they'd been on in 37 years in the industry. Read on to learn about the highlights from this tour and discover new hidden-gem locations and stops in Western Montana's Glacier Country.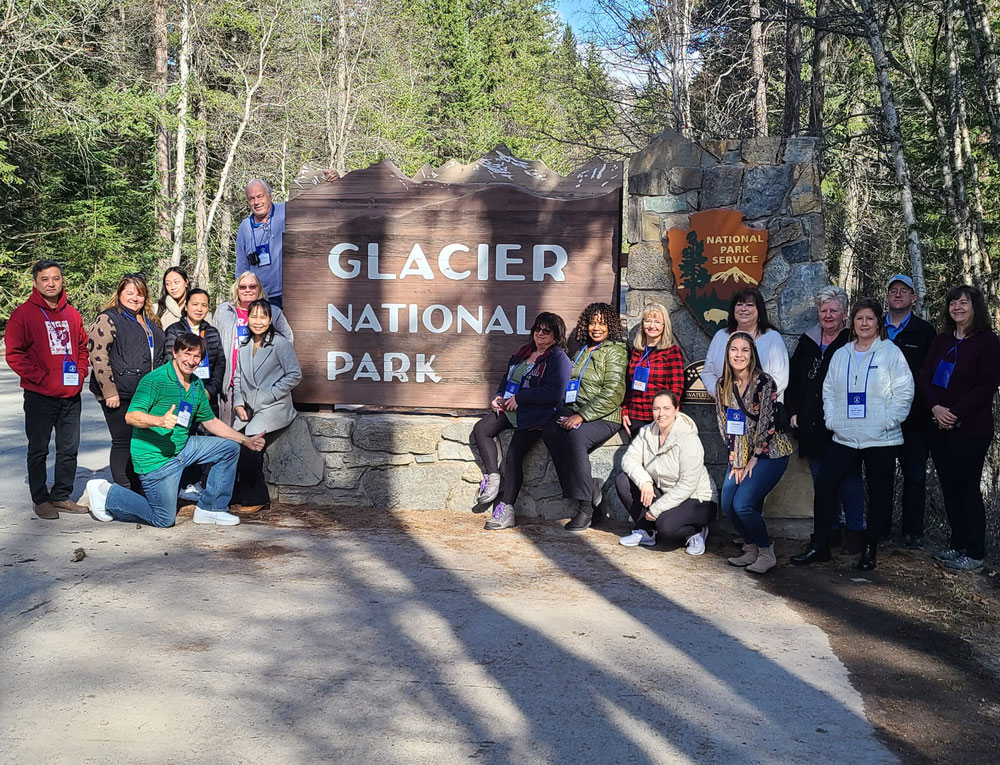 DAY 1
After meeting midday in Missoula, our first destination was the historic mining town of Butte. We arrived at the Holy Trinity Serbian Orthodox Church for a tour and presentation from the priest. The information provided about Greek Orthodox history and religion was interesting for people of all backgrounds and a favorite stop among the group. Afterward, we made a quick stop at The Copper King Mansion, home of William Andrews Clark—a former Montana senator and one of the world's wealthiest men in the 1900s.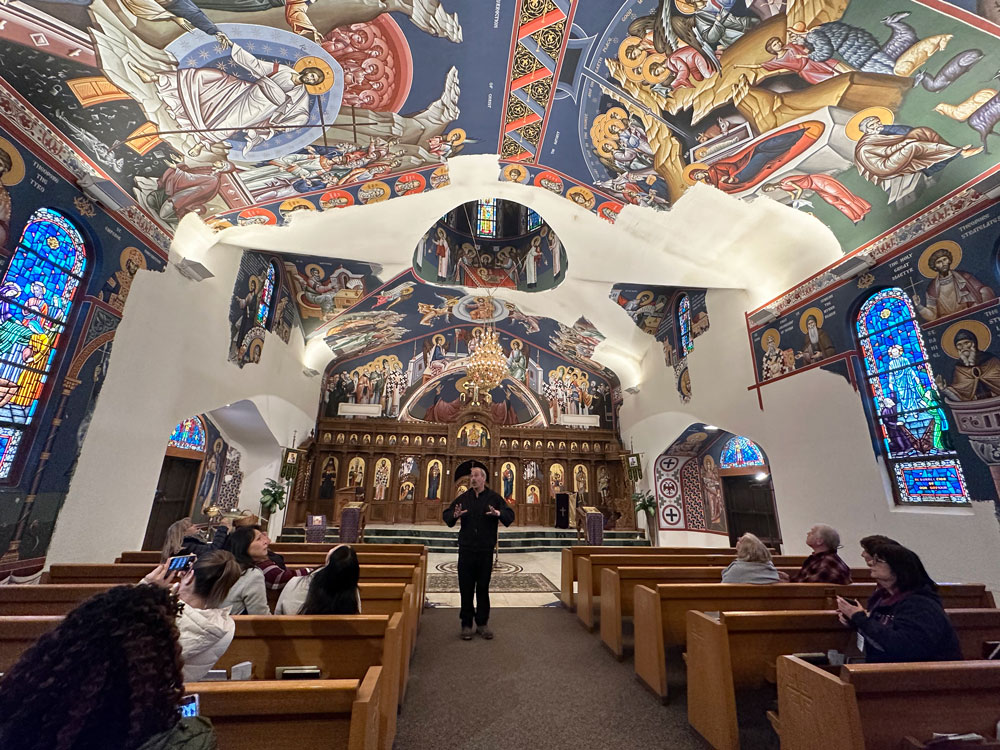 When it was time to eat, we went to Metals Sports Bar & Grill. Located in the historic Metals Banc Building, the infrastructure of the original bank vault and marble teller counters can still be found in the restaurant. After the group had their fill, we departed on a Spooks & Spirits Tour, visiting Butte's haunted locations while our guide told ghost stories. In Butte, we overnighted at the Comfort Inn.
DAY 2
The group woke up to brisk, 30-degree temperatures and snow, but hopped on a warm trolley for a Historic Trolley Tour. Although the cold weather was unexpected, spring temperatures can change rapidly and that's part of the fun, especially for those on the FAM who had never seen snow before. On the trolley tour we learned about Butte's colorful history and stopped at the World Museum of Mining, the Berkeley Pit and The Granite Mountain Speculator Mine Memorial. For lunch we ate at Sparky's Garage which had great food in a fun, Americana garage motif atmosphere.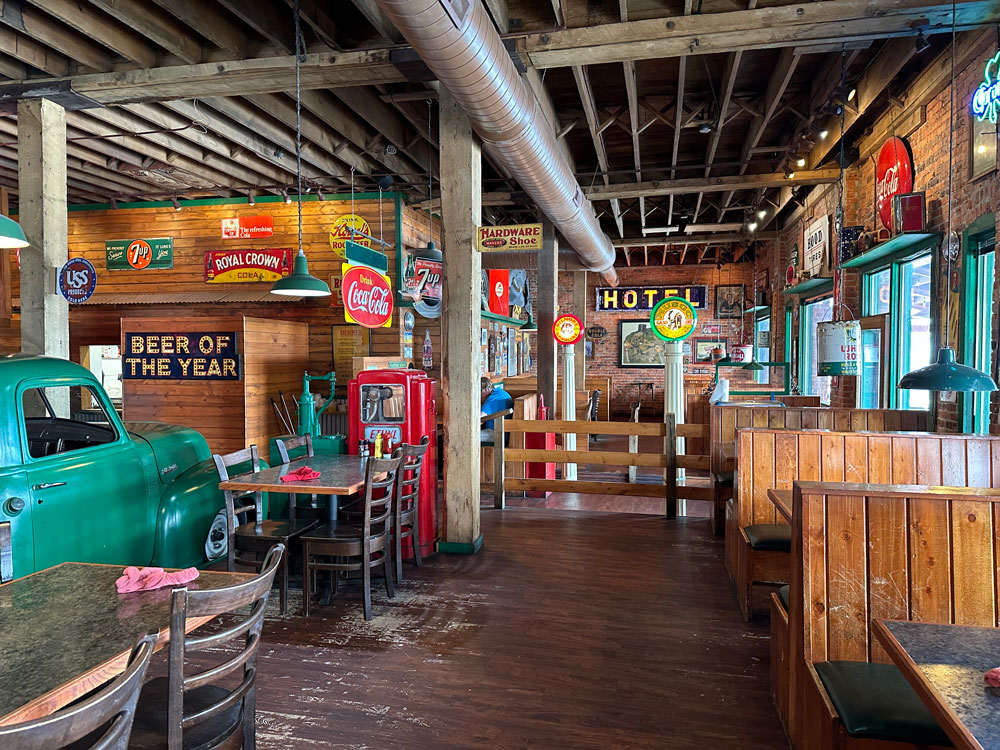 We departed Butte and made our way to Polson where we visited the Miracle of America Museum, which houses a collection of over 340,000+ curiosities. Polson is located on the shores of the largest natural freshwater lake in the West—Flathead Lake—which is surrounded by the Mission, Salish, Swan and Whitefish mountains. Stunning scenery, local flair, and small-town vibes with a walkable shoppable downtown, are a few of the reasons the group loved Polson.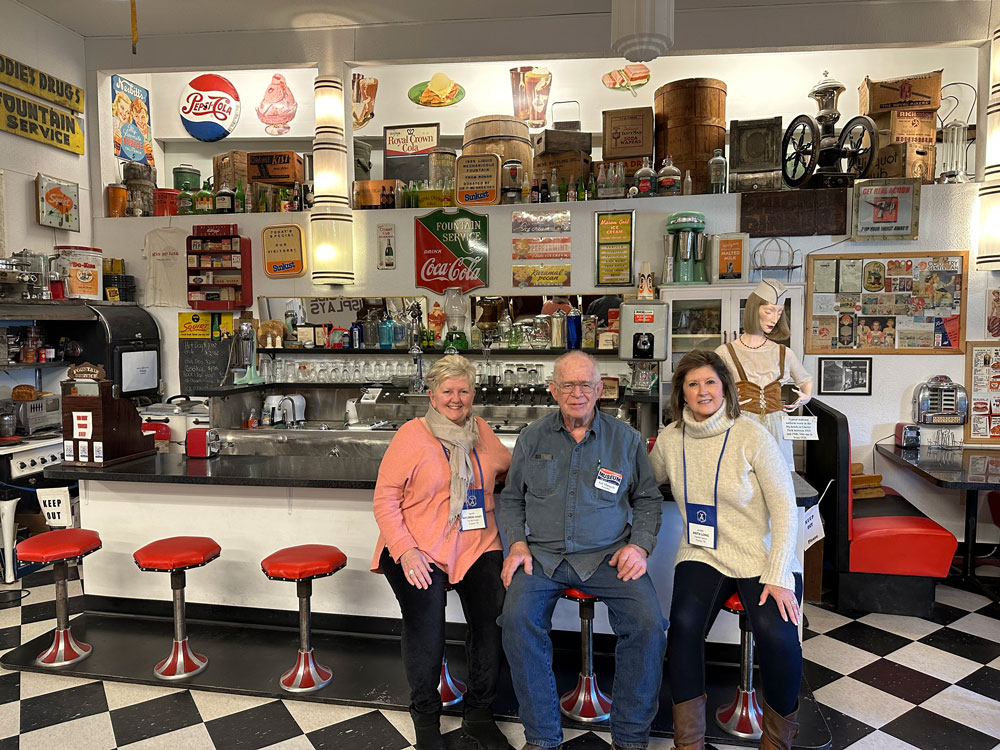 For dinner we went to Finley Point Grill, where exceptional food and outstanding service made this meal unforgettable. Polson is located on the Flathead Reservation, so to make sure we provided an opportunity to learn about the history and culture of the CSKT tribe, we booked the Water People Tour. Owners Keya and Louis Birdsbill came to share their history in the Flathead and share American Indian stories. We overnighted at the Red Lion Inn Polson, which had exceptional views of Flathead Lake.
DAY 3
In the morning the group went to the Red Bus Barn headquarters, which is where the iconic Red Bus fleet for Glacier National Park gets serviced during the winter. This tour is not open to the public and was a behind-the-scenes tour for the operators to learn more about the Red Buses and how they could incorporate them into a tour when visiting Glacier National Park. We then went to Glacier National Park. Our first stop in Glacier was at the Apgar Visitor Center were a ranger answered questions and the group was able to shop for Glacier National Park items. Of course we also had to make a stop at Apgar Village for picture-perfect views of Lake McDonald.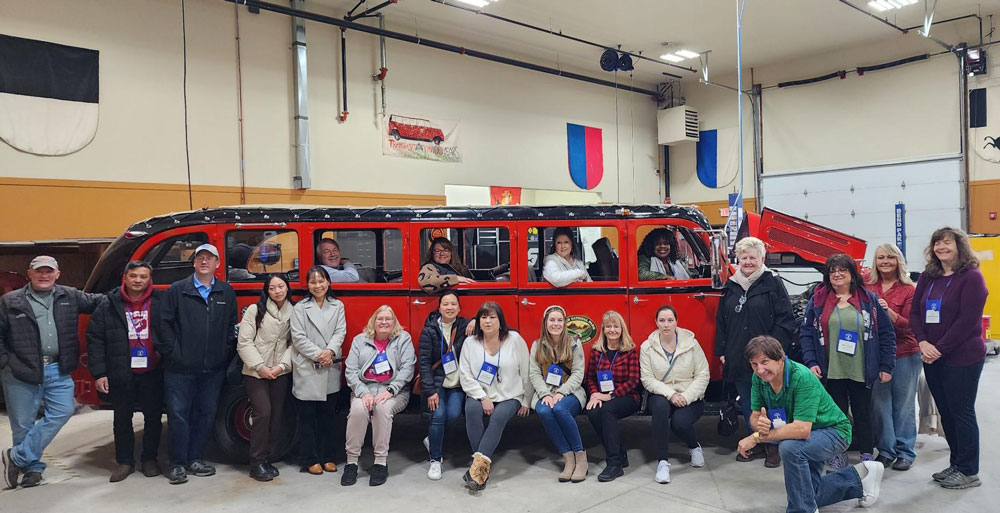 Mouthwatering barbecue awaited us at the Dusty Star Saloon in Kalispell, with large portions, house-made sauces, and friendly service. It was a great meal followed by a docent-guided tour at the Conrad Mansion Museum. Home of Kalispell's founder, with almost all original furnishings, the 26-room house is an example of luxury pioneer living at its finest.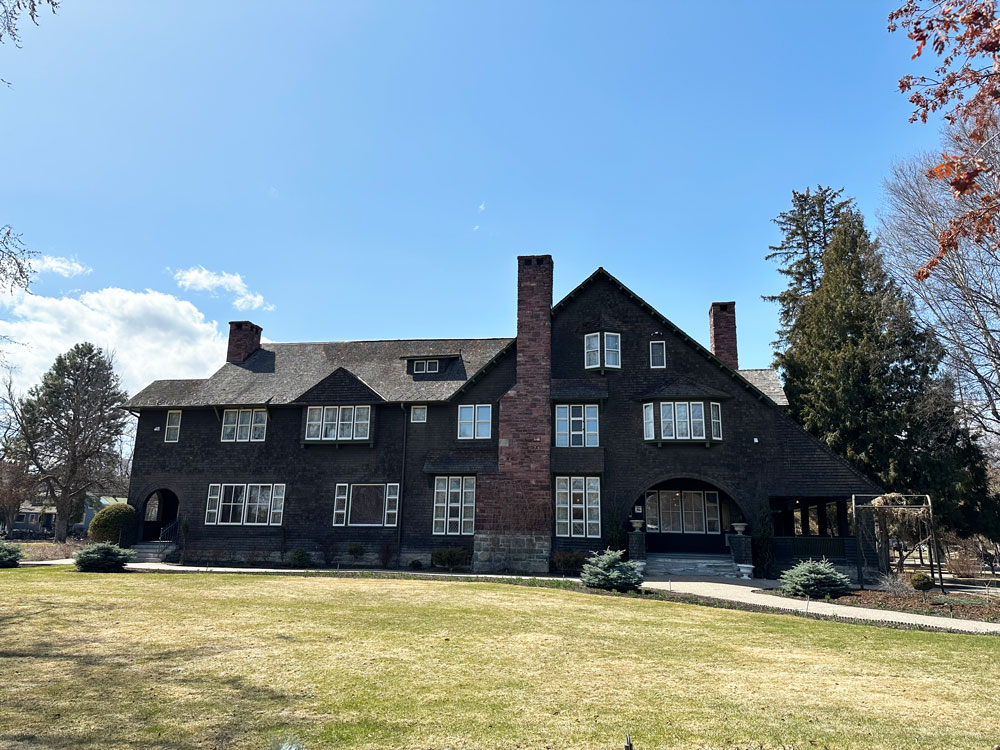 For free time, the group walked Kalispell's quaint downtown, shopping at Western Outdoor store, Montana's largest western retail store. After a short respite at the hotel, we drove to Montana Horse Works for dinner catered by Desoto Grill. For the Spotlight FAM we opted to have Montana Horse Works lead an inside and outside horsemanship education program. They also offer trail rides, intro to cattle drives, grooming experiences and more. Our overnight was at the Hampton Inn Kalispell.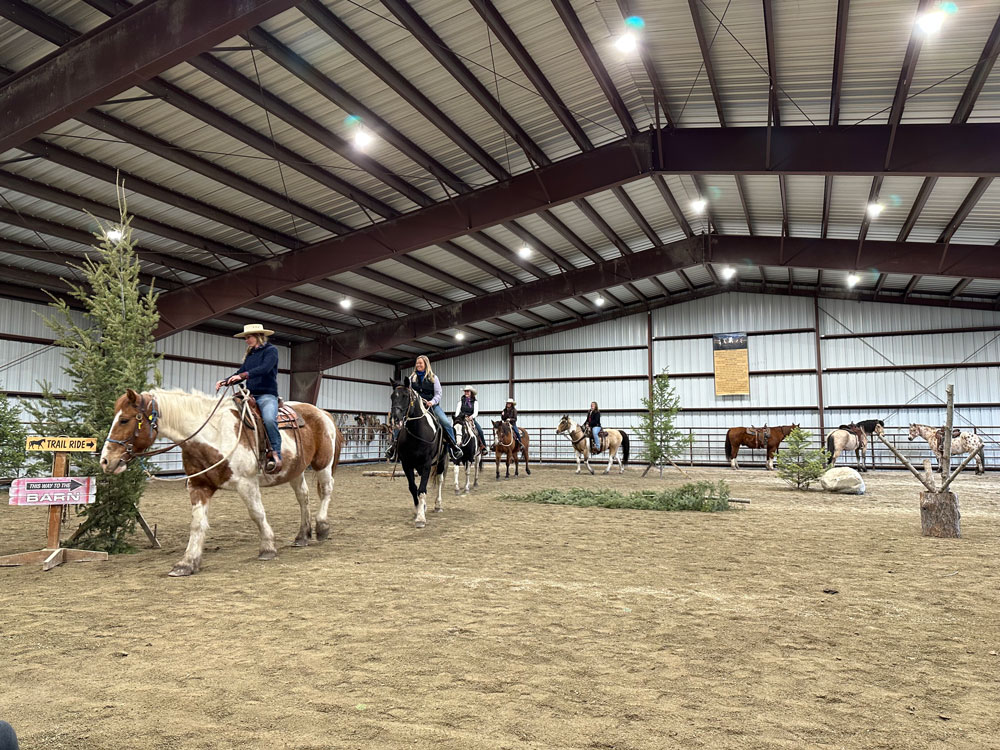 DAY 4
The final day of the FAM began with a visit to the Ninepipes Museum of Early Montana History in Charlo. The museum captures the history and culture of the Flathead Indian Reservation and early Montana with artifacts, historical photographs, beadwork, guns, bows and arrows, and a diorama room filled with mounted wildlife and an American Indian camp. Outside it was warm enough that some members of the group walked the short nature trail with spectacular views of the Mission Mountains.

Others went next door to Great Gray Gifts to shop Montana-made goods and grab an espresso. We congregated at Ninepipes Lodge and Allentown Restaurant for lunch, where the food was good, and views of the Mission Mountains were spectacular.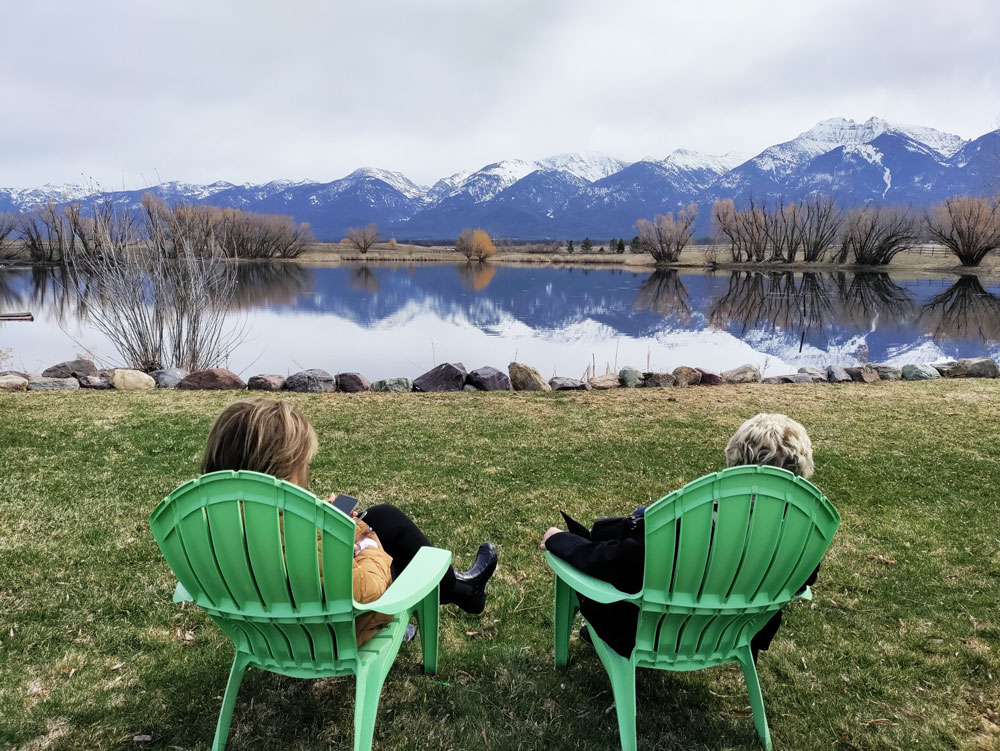 While heading back to Missoula, we visited the Garden of One Thousand Buddhas in Arlee. The location and architecture of the garden was born out of a prophetic vision that Tulku Sang-ngag Rinpoche had as a child, and it was easy to find your Zen as we strolled through the park, botanical garden and Buddhist center. Before departing Arlee, we went to Big Sky Sasquatch, which was our last stop on the FAM and an excellent place to pick up Montana souvenirs and huckleberry milkshakes.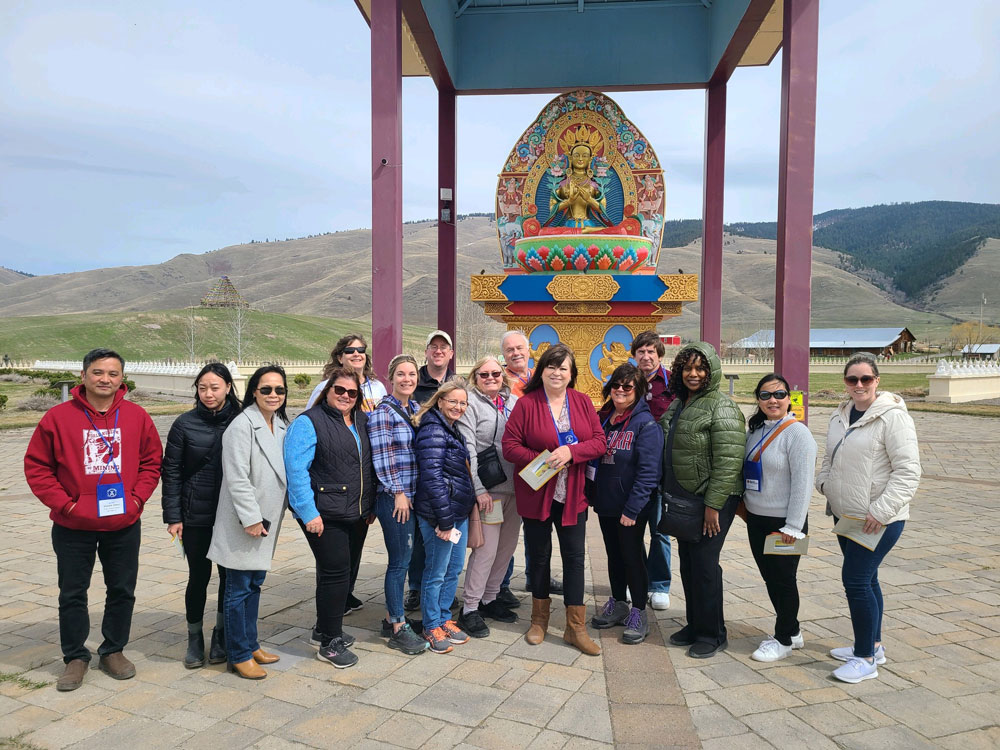 Western Montana's Glacier Country was delighted to host this FAM and had so much fun with this group! The FAM was fast-paced, so when considering these stop for an itinerary add more time in. For more information on Western Montana, visit our tour operators website. If you need help planning a tour, reach out to Aerionna.
xoxo,
AS & DP
May 22, 2023
Related: American Indian, Arlee, Charlo, Columbia Falls, Food, Glacier National Park, Kalispell, Polson, Tour Operator