has so many outdoor adventures—and, in this day and age, adventures that fit social distancing guidelines—it's hard to choose a favorite from hiking, horseback riding, whitewater rafting, fly-fishing, biking and so many more.
One truly unique adventure is cycling in Glacier National Park. Prior to the seasonal opening of the Going-to-the-Sun Road to vehicular traffic, it's open to hikers and cyclists. Biking in Glacier National Park is one of the most exhilarating things to do in Montana. The plowed portions of the road are open only to biker and hiker traffic until mid to late June, and pedaling a bike up the nearly empty, quiet, Going-to-the-Sun Road is nothing short of spectacular. It's a great sensory experience. As you pedal along you can listen to the birds chirping. Breathe in the fresh mountain air with the scents of hemlock and pine trees all around. Hear the water rushing in McDonald Creek and take in the beauty of the emerald green glacial waters. Feel the temperature change as you climb in elevation. Waterfalls appear from the mountain side with the melting of the snow pack from the past winter.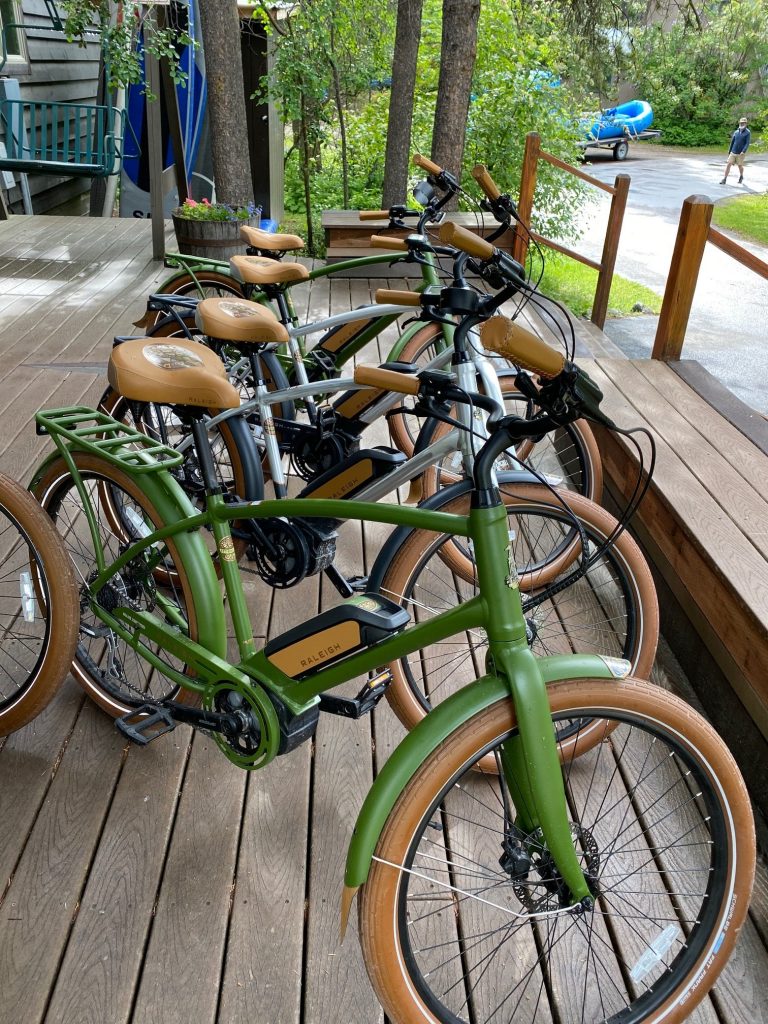 Visitors can bring their own bikes or rent from several vendors in Kalispell, Whitefish, Columbia Falls and West Glacier. Newly allowed in Glacier National Park along the paved paths and on the Going-to-the-Sun Road are e-bikes. If you are not familiar with the pedal-assist technology, e-bikes have an electric battery motor attached to the pedals and different assist modes help biking enthusiasts cruise up those intimidating inclines. You must pedal to use the assist, so that means you're not completely off the hook for a great workout, but it does allow more people to participate in this great adventure.
During a recent trip into Glacier National Park, we utilized e-bikes from our friends at Glacier Guides and Montana Raft in West Glacier. Along with scenic floating and whitewater rafting, hiking and backcountry packing trips, Glacier Guides and Montana Raft offers bike rentals and, most years, guided biking tours providing visitors with a bike, helmet, backpack, lunch, and a guide to explain all there is to see and hear along the way.
Here are the highlights of our recent trip in Glacier National Park and e-biking the Going-to-the-Sun Road.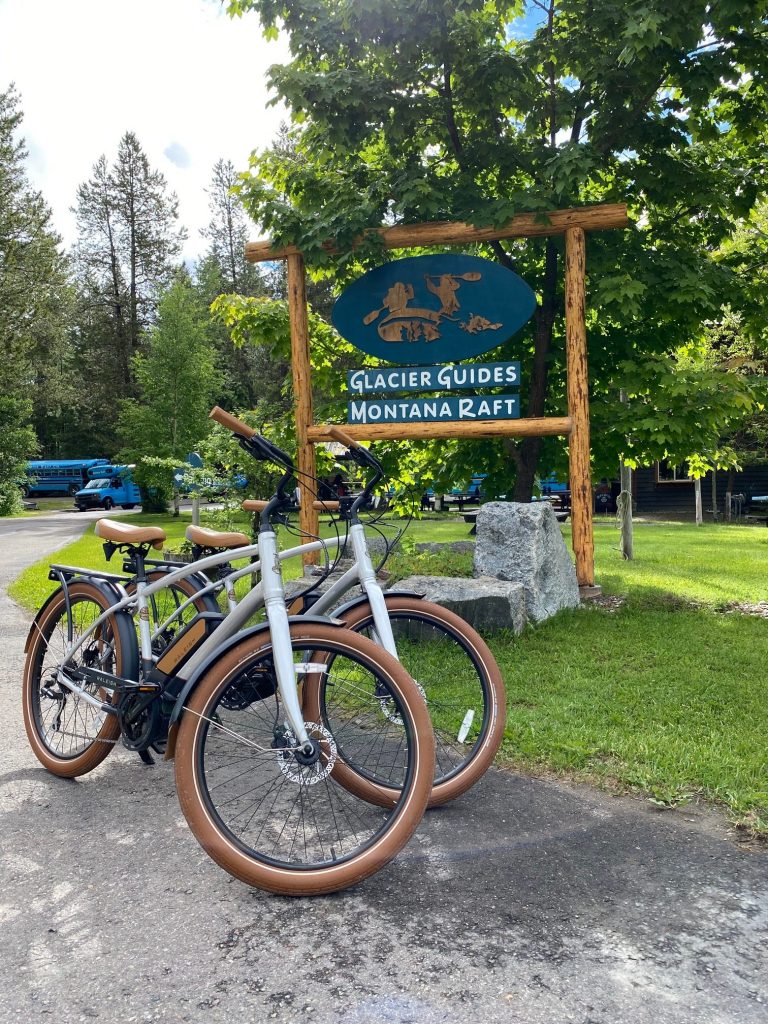 You have options for where you can start your adventure. We chose to rack our bikes and drive into Glacier National Park to the parking area of Avalanche and bike from there, but you could also leave from West Glacier, Apgar or Lake McDonald Lodge.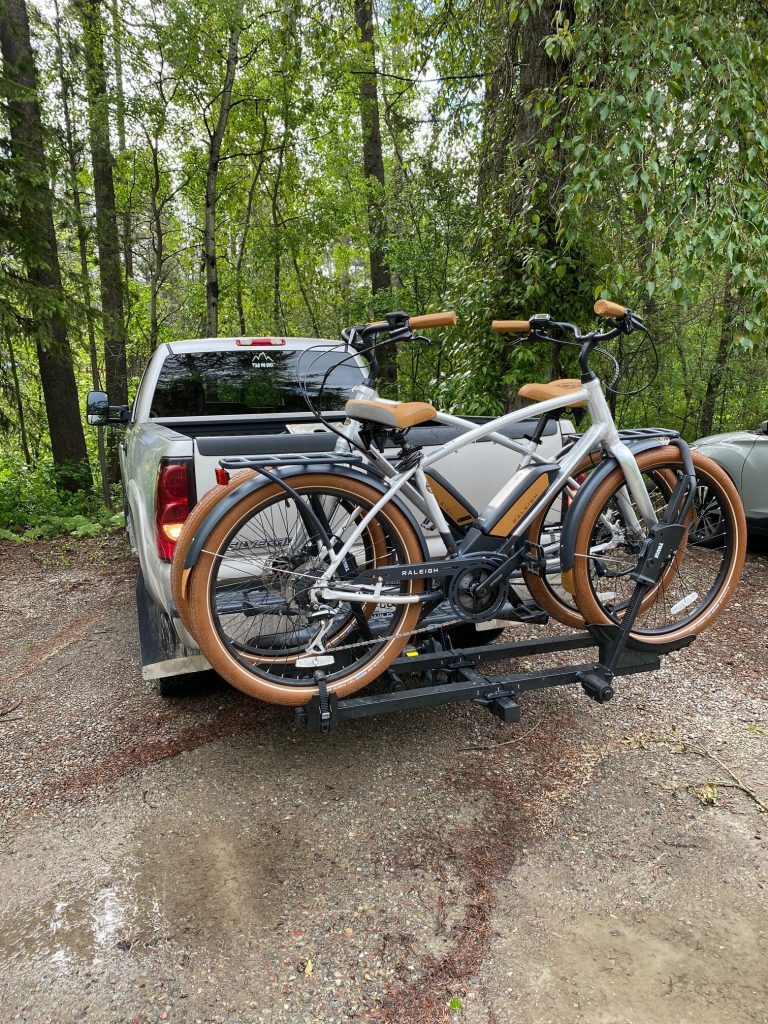 It is bear country so don't forget to be bear aware. While most bears don't want to have anything to do with humans and just wander by, we always suggest you bring along bear spray—and know how to use it—for your protection.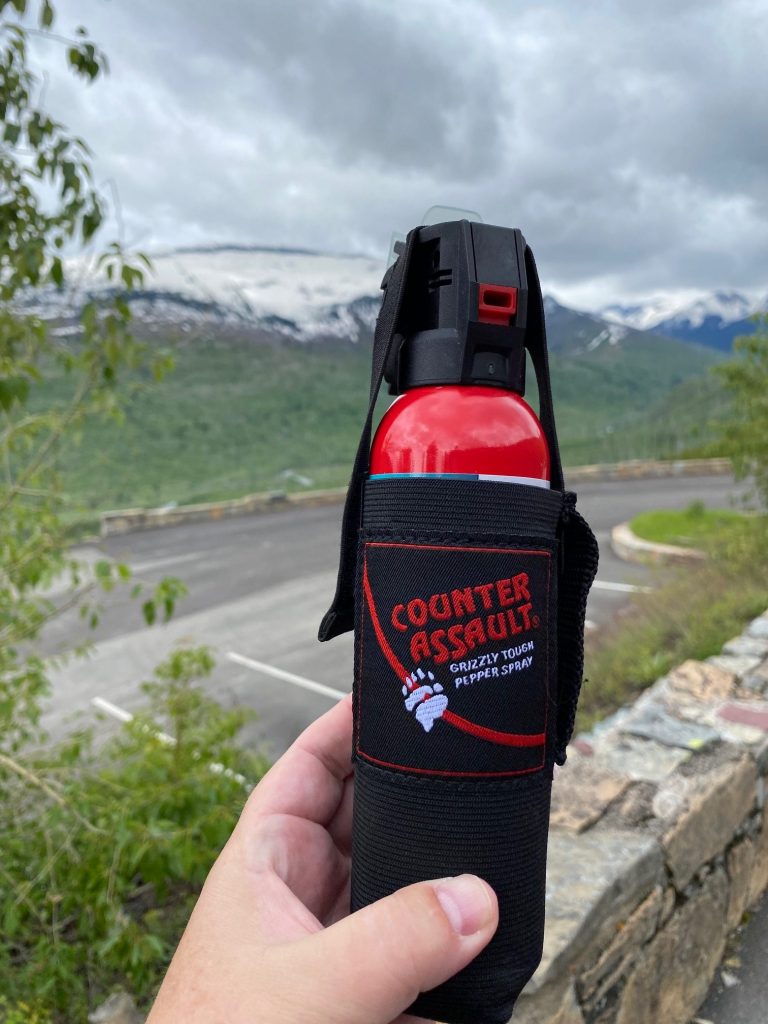 The road starts out pretty flat and scenic as you take in the sights, sounds and smells around every bend.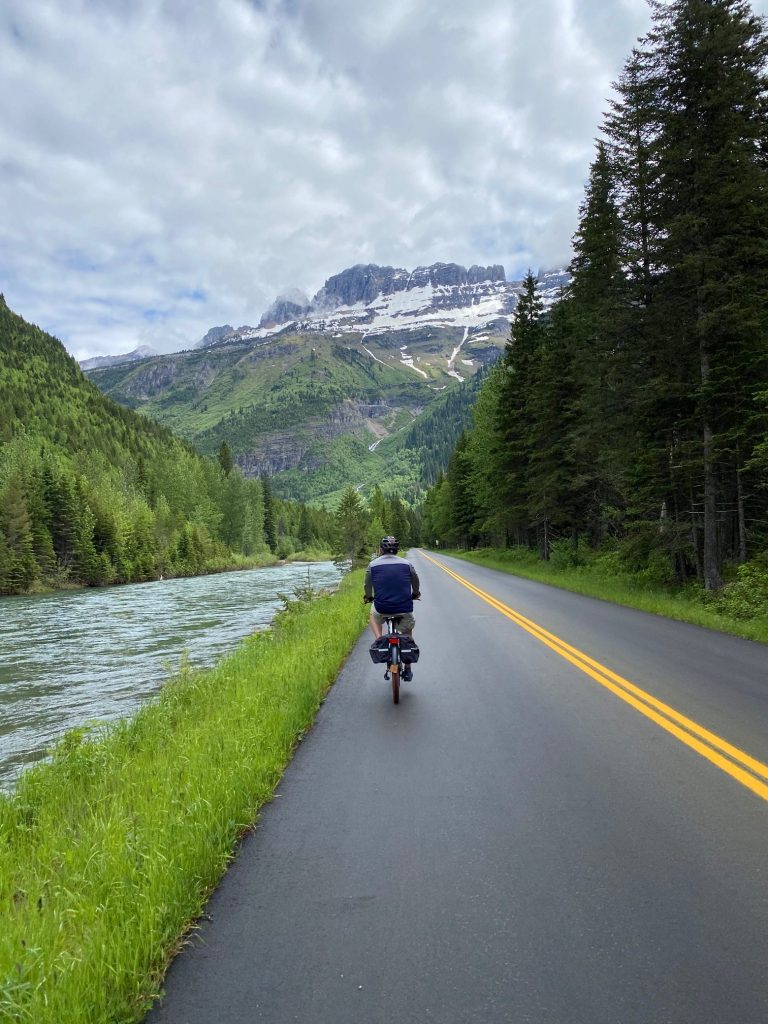 It's nice to not have to look over your shoulder for cars, but be careful of the hikers along the road.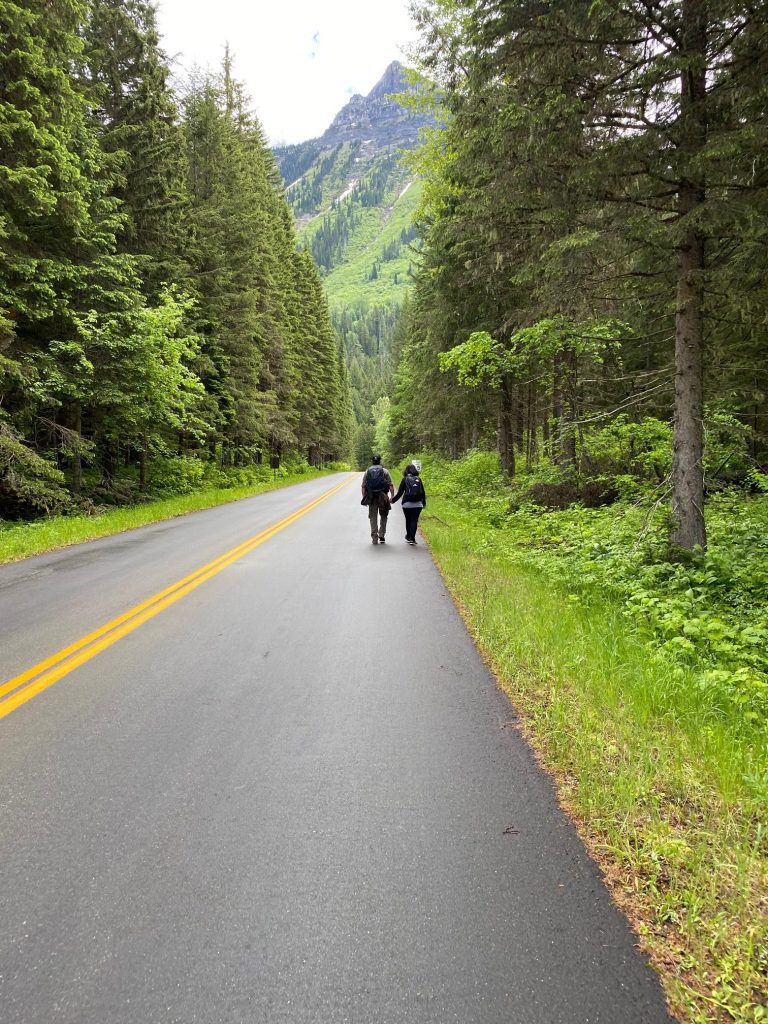 The west side tunnel is one of approximately 17 structures made of concrete and masonry work and a unique engineering marvel for the late 1920s and early 1930s.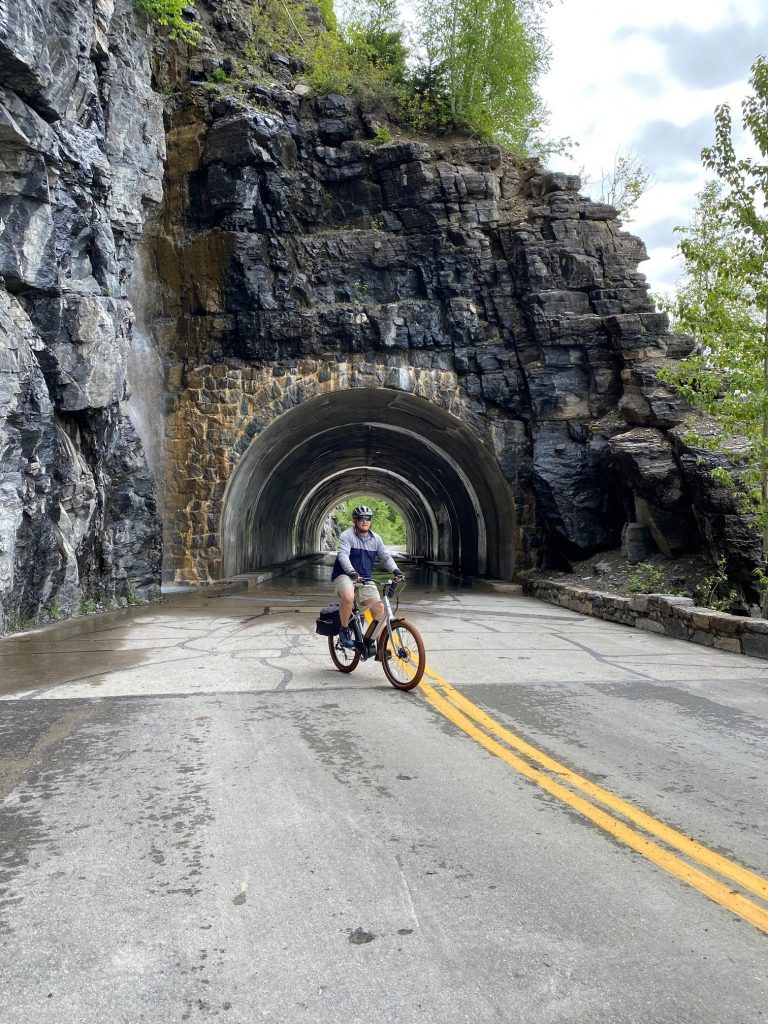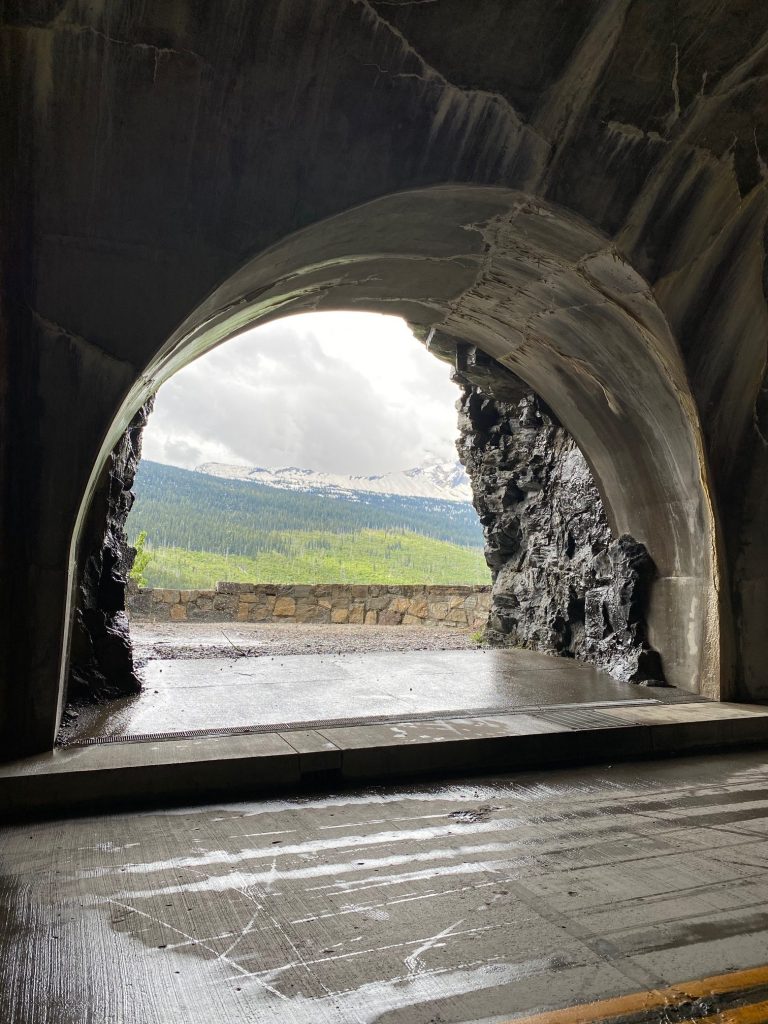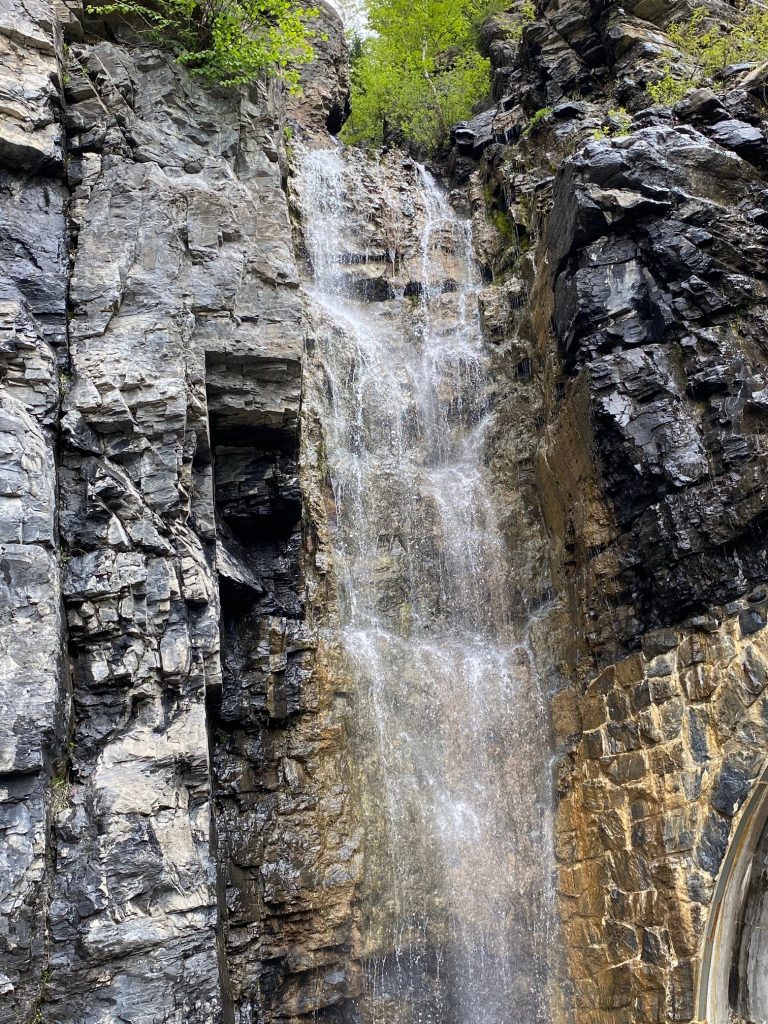 "The Loop" was as far as we could go on our adventure and a great place to stop and have some lunch with others out on this gorgeous day's adventure.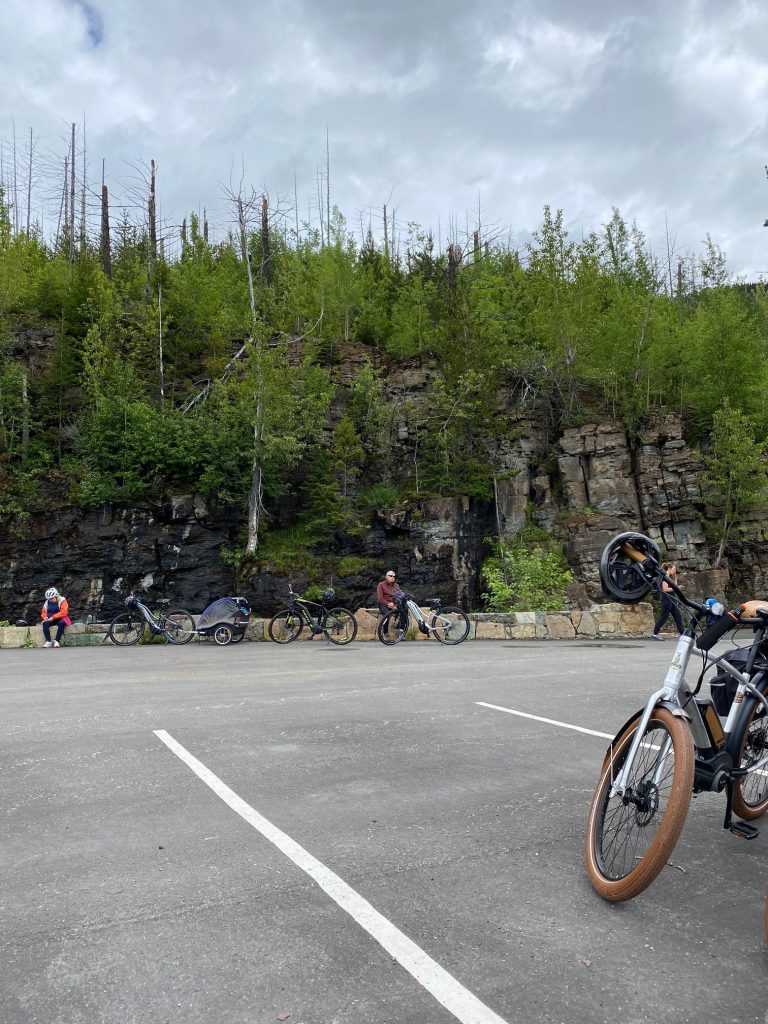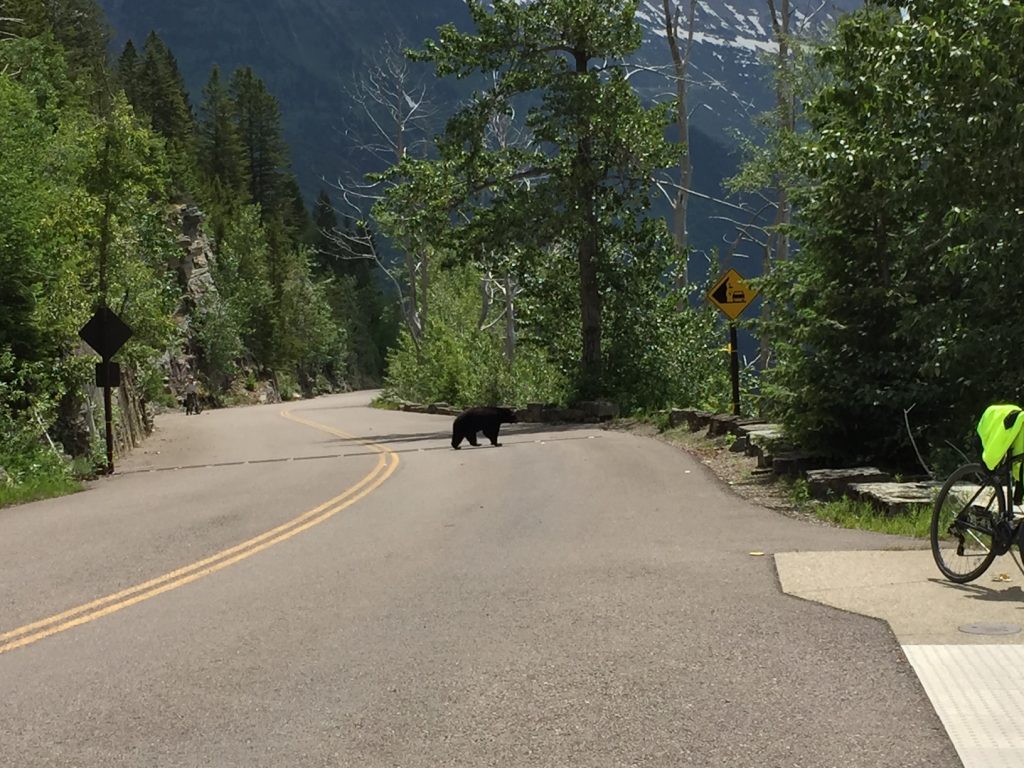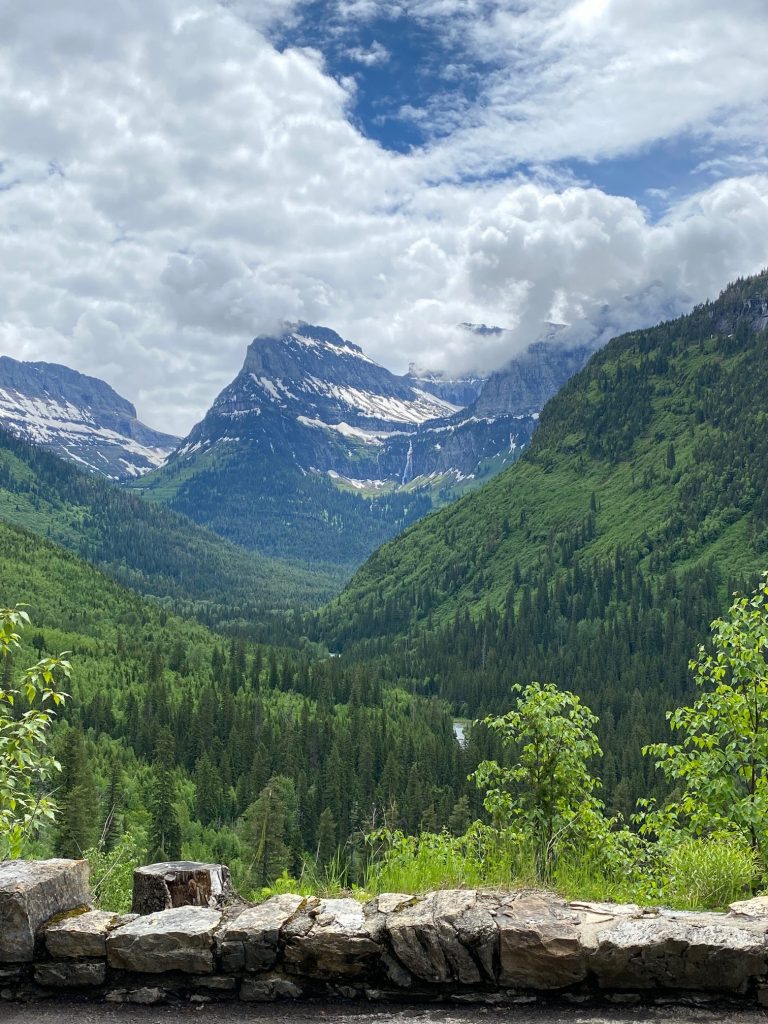 E-biking is a great addition or an option to any group tour or to suggest as an adventure for international visitors coming into the region. This year due to COVID-19, it looks and feels very different in Glacier National Park. Several of the activities usually offered within the park boundaries have been suspended for the 2020 summer season including red bus tours, Sun Tours, the parks free shuttle and Glacier Park Boat Tours. Available activities inside the park include guided hikes with Glacier Guides and horseback riding with Swan Mountain Outfitters and an abundance of things to do outside of the park boundaries and in the communities that surround Glacier. Be sure to check with the Glacier National Park website for up-to-date information on services along with our Glacier Country website for regional information. Traveling and visiting responsibly is at the forefront of all of our minds.
For more information on additional tours, guides and outfitters, we've got you covered here. For more information on where to stay throughout Western Montana, visit our tour operator website. If you need additional tour itinerary assistance, feel free to drop me a line; I'm always here to help.
Happy Adventuring!
DP
---
June 24, 2020
Related: Cycling Tours, FIT, Glacier National Park, Group Tours, Kalispell, Outdoor Adventure, Tour Operator, West Glacier, Whitefish