Many visitors to Western Montana's Glacier Country arrive in July and August, but I'd like to let you in on a little secret you can share with your FIT/Group clients: Spring is one of the best times to visit Montana. Baby animals emerge, wildflowers bloom, and with the snowmelt comes rushing rapids and waterfalls. The weather can have a flair for the dramatic, with bright blue skies one minute and snow the next, but that is what makes springtime in Montana uniquely pleasing. We've rounded up some of the top things to add to a spring itinerary under Western Montana's big blue sky.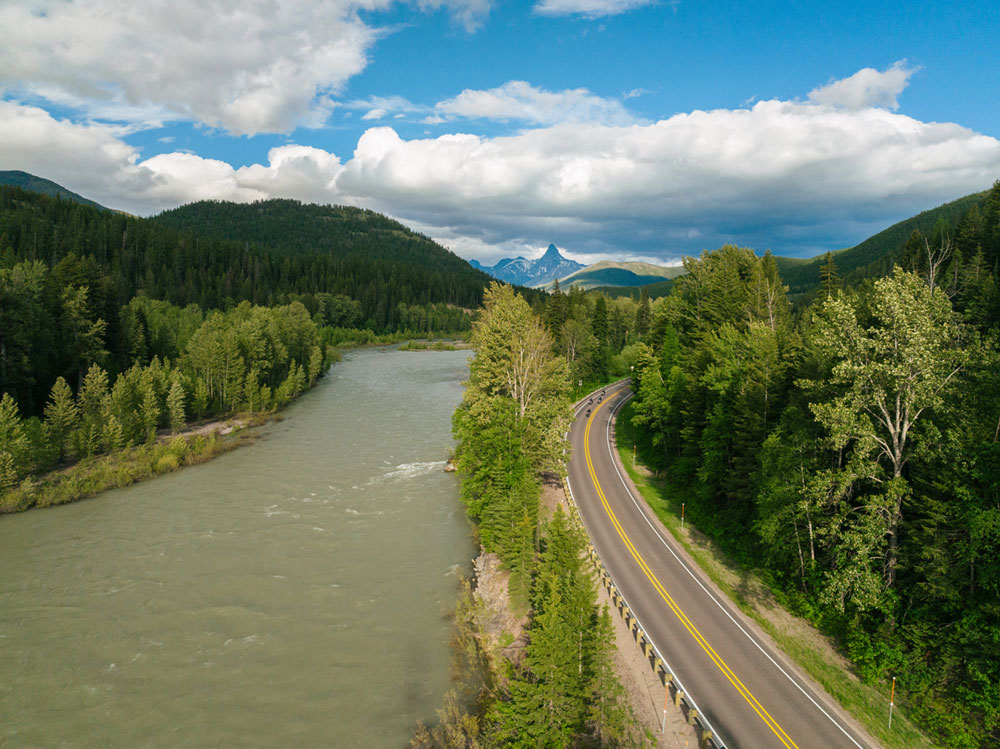 1) GOLF
Here in Montana's Glacier Country, golfing comes with a rare combination of stunning scenery, renowned courses and affordability. With the warming temperatures, many golf courses open by mid-April, welcoming players back to the green. A couple favorites include the stunning Wilderness Club—designed by golf legend Nick Faldo—in Eureka, ranked the No. 1 golf course in Montana by Golfweek and Golf Magazine, and Double Arrow Golf Course, which is nestled between the Swan and Mission mountain ranges in a pristine, ponderosa pine setting. The list goes on—Western Montana is dotted with golf courses, from small-town favorites to large championship and semi-private golf clubs and resorts.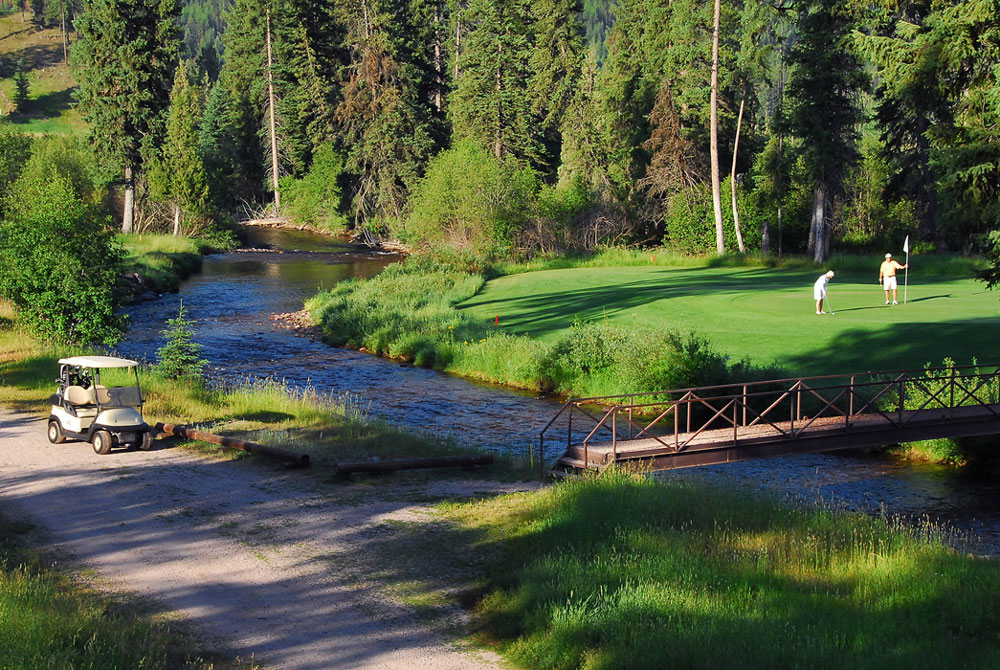 2) EXPLORE THE BITTERROOT VALLEY
The Bitterroot Valley is one of Western Montana's best-kept secrets, with endless world-class recreation, quaint communities rich with Old West charm, and chock-full of museums and historic sites. The Bitterroot Valley is enjoyed by all generations and abilities, from the soft adventure traveler to the adventure seeker; there's something for everyone in this beautiful valley. Consider renting bikes in Missoula to pedal the Bitterroot Trail, a 50-mile-long paved bike path from Missoula to Hamilton. It's easy to choose your own length and turn around at any point. Ready for more adventure? Go hiking with Bitterroot Backpacking, or opt for an ATV adventure with Bitterroot Adventures. Lastly, don't forget to tour museums and historic sites, including Traveler's Rest State Park, the only archeologically verified campsite of Lewis and Clark; Holt Heritage Museum, an interpretive collection of cowboy, American Indian and Lewis and Clark memorabilia (visitors by appointment only); and the Historic St. Mary's Mission, one of Montana's first pioneer settlements.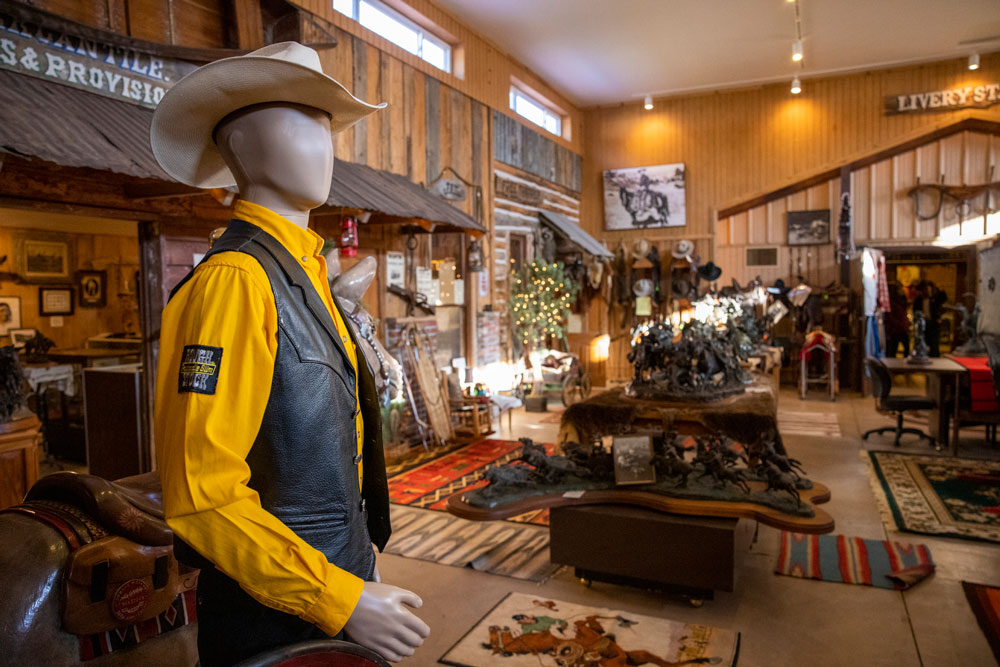 3) SOAK IN NATURAL HOT SPRINGS
With comfortable temperatures during the day and cooler nights, spring is ideal for soaking in one of Montana's many natural hot springs, and Western Montana has several sprinkled throughout the region. Consider Lolo Hot Springs (ideal if you're traveling to Idaho via U.S. Highway 12), the retro Symes Hot Springs Hotel or Wild Horse Hot Springs (for smaller groups) both in the eclectic town of Hot Springs. The newly remodeled and wildly popular Quinn's Hot Springs in Paradise is worth noting, though reservations would need to be secured far in advance.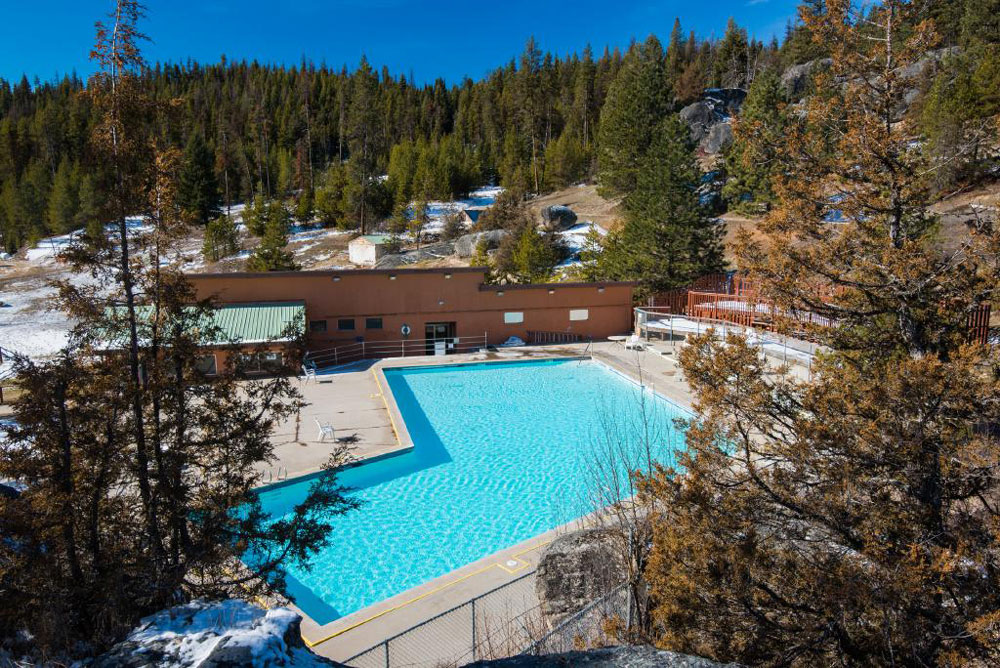 4) BIKE IN GLACIER NATIONAL PARK
Before the opening of the Going-to-the-Sun Road to vehicular traffic, it's open to bikers and hikers. Biking in Glacier National Park is one of the most exhilarating things to do in Montana. Pro tip: Rent an eBike for a fun alternative to traditional pedaling. You'll likely see some wildlife, so please remember to stay 100 yards away from bears and 25 yards away from all other animals. Carry bear spray, binoculars (to view wildlife from a safe distance), and never feed wildlife. Please note: For the 2023 season, construction on the Lake McDonald Utilities Project is expected to continue along Going-to-the-Sun Road from the south end of Lake McDonald near Apgar Campground to Sprague Creek Campground until May 15, 2023; however, the park anticipates visitors will have vehicle and recreational access on Going-to-the-Sun Road up to Lake McDonald Lodge by May 5 at 6 a.m. Visitors should drive and bike with caution in this area due to uneven surfaces and potholes.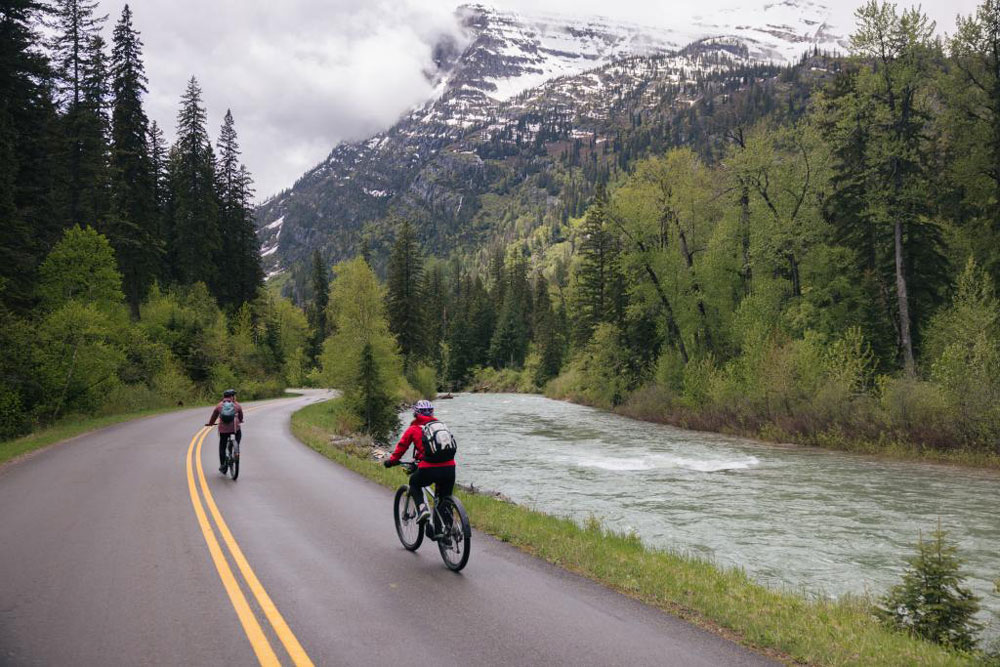 5) WHITEWATER RAFT THE MIDDLE FORK OF THE FLATHEAD RIVER
Western Montana is known for deep runs and raging whitewater fun. The Middle Fork of the Flathead River near Glacier National Park and the Alberton Gorge outside of Missoula are both prime whitewater destinations, and there are plenty of flat-water stretches to float, fish and soak up the scenery. Many of Montana's rafting companies start offering rafting trips in May and June when the spring runoff from the mountains is at its peak. If you're looking for an adrenaline-pumping adventure, our outfitters and guides have you covered.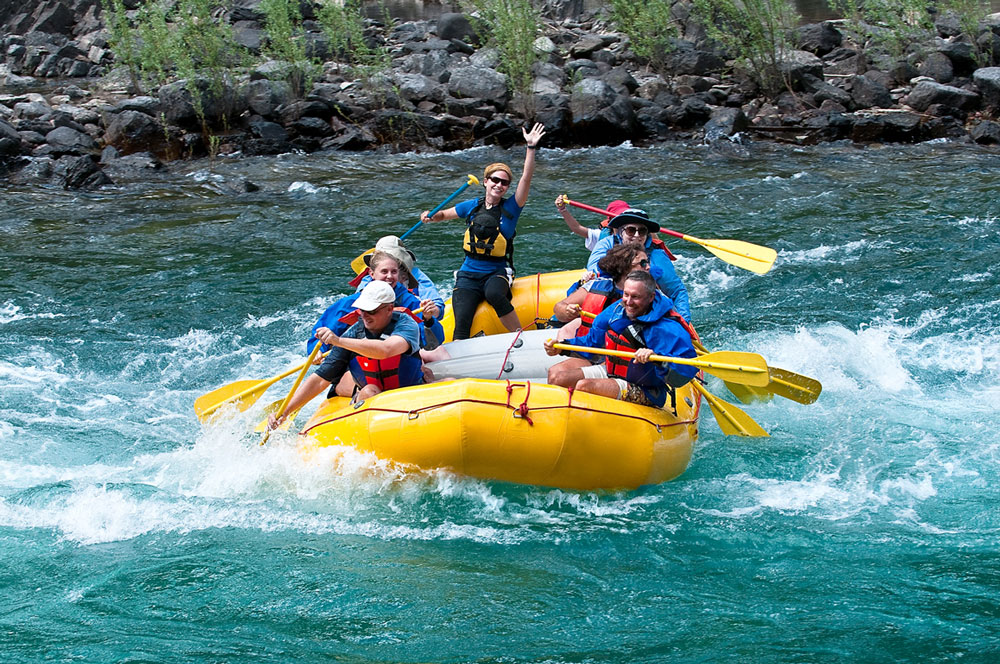 6) FLY-FISH THE BITTERROOT, BLACKFOOT OR CLARK FORK RIVERS
Western Montana is known for phenomenal fishing, blue-ribbon trout streams and trophy fish. Cast a line in the blue-ribbon trout waters of the Blackfoot River, made famous by Norman Maclean's "A River Runs Through It" or take a quintessential float through Missoula on the Clark Fork River where rainbows are on the rise. In the Bitterroot Valley you'll find multiple fishing access site along the winding and scenic Bitterroot River. Enlist one of our expert fly-fishing guides to take you down one of those picturesque rivers in search of your next trophy catch.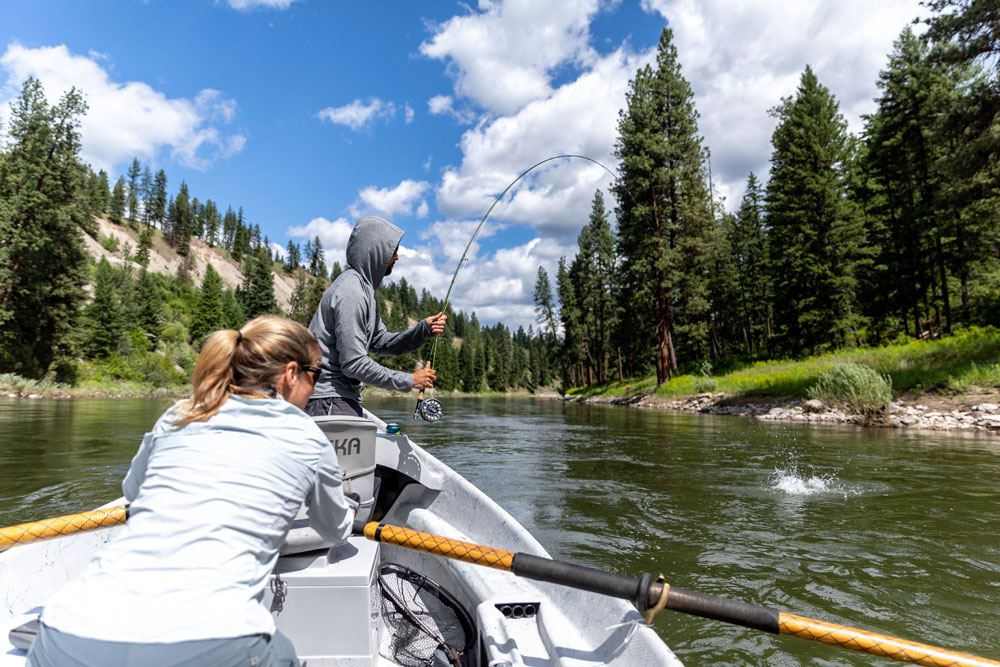 7) VISIT LIBBY DAM AND THE SWINGING BRIDGE OVER KOOTENAI FALLS
Located in northwest Montana, Libby Dam holds back the seventh largest reservoir in the U.S., Lake Koocanusa (spanning between the U.S. and Canada) and helps control flooding on the Columbia River. The dam stands at 422 feet tall and 3,055 feet long. Explore the Libby Dam Visitor Center, which opens on Memorial Day and boasts an exhibit area and auditorium, as well as book and gift sales. A short distance away off U.S. Highway 2 is the Kootenai Falls and Swinging Bridge. Make it a point to take the 1.6-mile round-trip walk through alpine forests to the swinging suspension bridge. The swinging bridge is a traveler's favorite and a picture-perfect stop for unrivaled views of the aquamarine Kootenai River gorge and falls.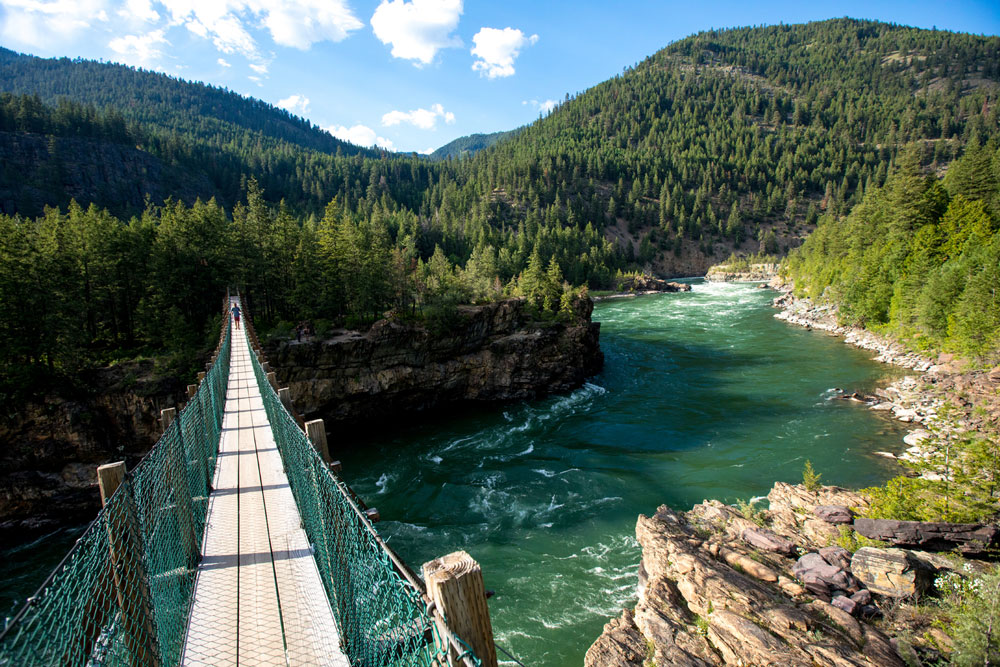 8) GO BIRDING AT LEE METCALF NATIONAL WILDLIFE REFUGE
Enjoy watching the spring migration a few minutes from Stevensville at the Lee Metcalf Wildlife Refuge. This 2,800-acre refuge is home to a variety of wildlife and birds. The refuge has accessible trails and offers gorgeous views of the Bitterroot Mountains. You can also take a slow drive through the refuge loop, past a few ponds, which are great for viewing ducks, geese, swans and Great Blue Herons.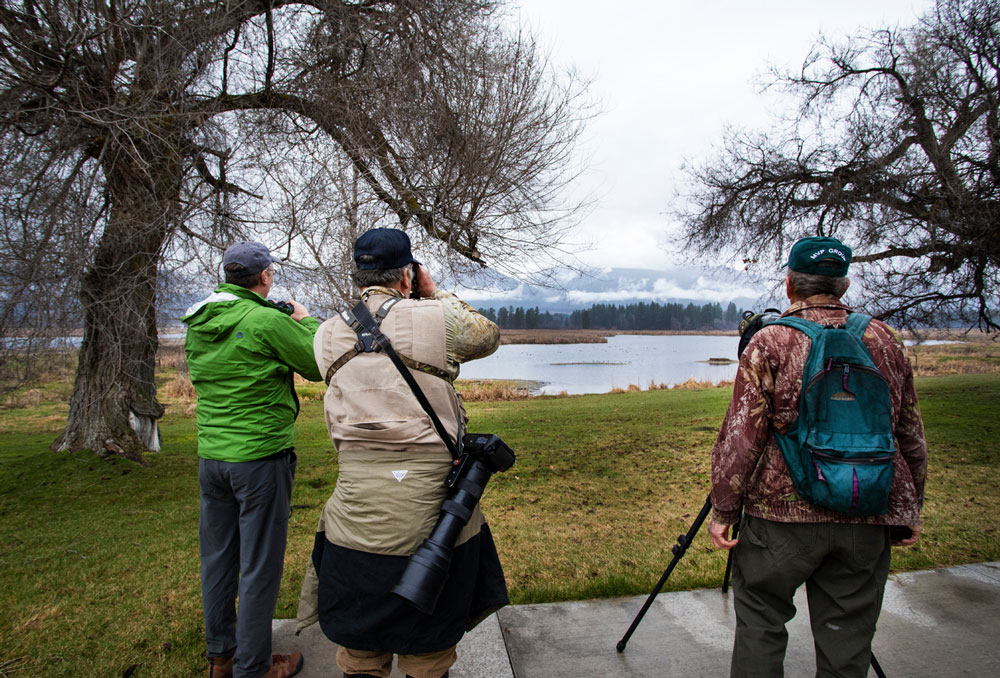 9) HIKE THE "M" TRAIL OVERLOOKING MISSOULA
One of the most popular hiking trails in Montana and an iconic Missoula moment, The "M" Trail starts at the base of Mount Sentinel at the University of Montana and works its way up to the "M." A total length of 1.2 miles, the trail has 11 switchbacks, an elevation gain of 620 feet and an incredible view of the Missoula Valley below.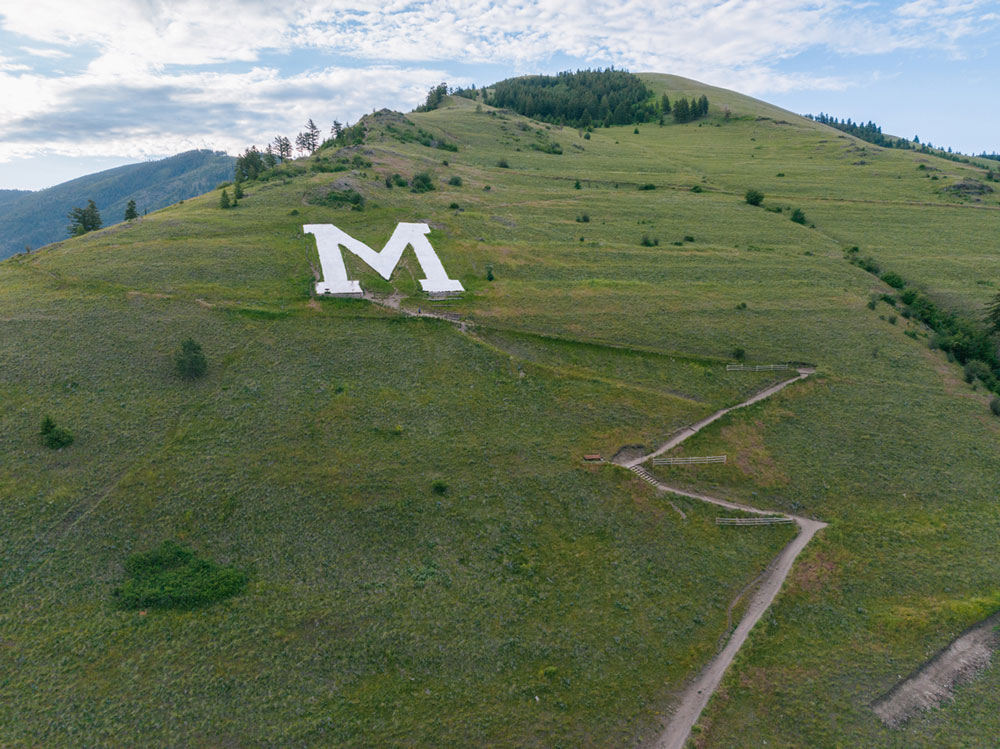 10) TOUR THE GARDEN OF ONE THOUSAND BUDDHAS
Find your Zen in one of Montana's most tranquil settings just north of Arlee at the Garden of One Thousand Buddhas. Stroll through the public park, botanical garden and Buddhist center evoking enlightenment and awakening. The location and architecture of the garden was born out of a prophetic vision that Tulku Sang-ngag Rinpoche had as a child, and the Montana backdrop only adds to the serenity of the experience.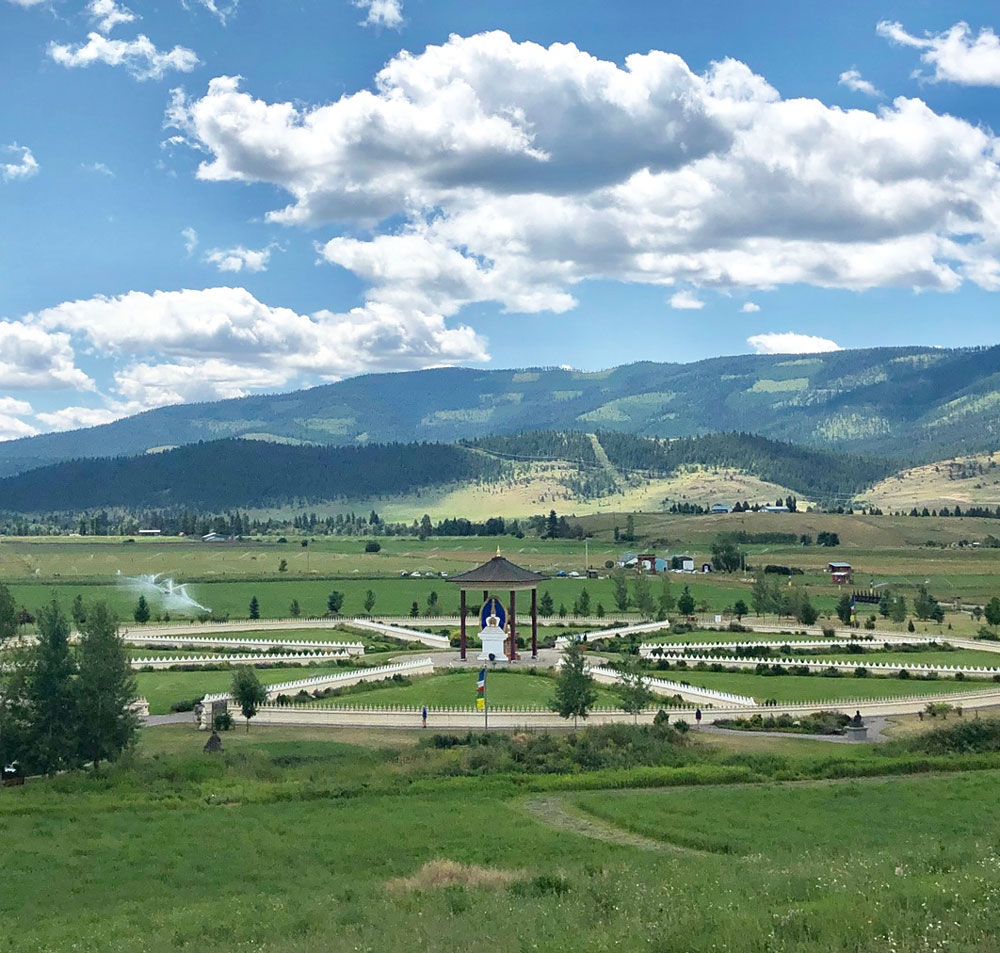 BONUS: PLAN AN EVENT INTO YOUR ITNERARY
Each year spring is full of activities and events—from farmers markets to rodeos, international film festivals to outdoor concerts in the park. Come have some authentic Montana fun. Find spring 2023 events here or view our events calendar—it's always full.
For more information on unique activities in Western Montana, or assistance planning a spring trip, visit our website at www.touroperators.glaciermt.com or feel free to drop us a line. We're always here to help.
Happy spring!
AS & DP
April 19, 2023
Related: Bitterroot Valley, Cycling Tours, FIT, Glacier National Park, Group Tours, Hot Springs, Itinerary, Kalispell, Libby, Lolo, Missoula, Outdoor Adventure, Paradise, Spring, Stevensville, Student tours, Tour Operator, Whitefish