When it comes to riding the open roads of Montana on a motorcycle, Western Montana's Glacier Country has the most miles of well-maintained roads in the Treasure State. And that's not just us bragging—it's what we hear from motorcycle enthusiasts who have explored our neck of the woods and told us that Western Montana was made for motorcycle touring.
With fresh Rocky Mountain air to breathe and winding roads—many which follow river bends—it's easy to connect to the spirit of Montana and find a "wow" around every corner. Even the main interstate, I-90, that runs west to east through Montana is an ideal freeway for motorcycles with ample shoulders and plenty of pullouts along the way to take a picture of the stunning scenery that can be seen from on top of a bike.
When considering a riding tour in Western Montana, ease of access to our open roads is important. With two international airports serving both the northern tier and southern tier of Western Montana's Glacier Country, getting here is easy. Both Missoula International Airport and Glacier Park International in Kalispell, have direct flights that arrive regularly from major cities. Riders can bring their own bike or fly into Missoula International Airport and rent a motorcycle from one of the rental companies located in Missoula. For the Harley-Davidson enthusiast, visit Grizzly Harley-Davidson  located 1 mile from the airport or Montana Motorcycle Rentals located 6 miles from the airport.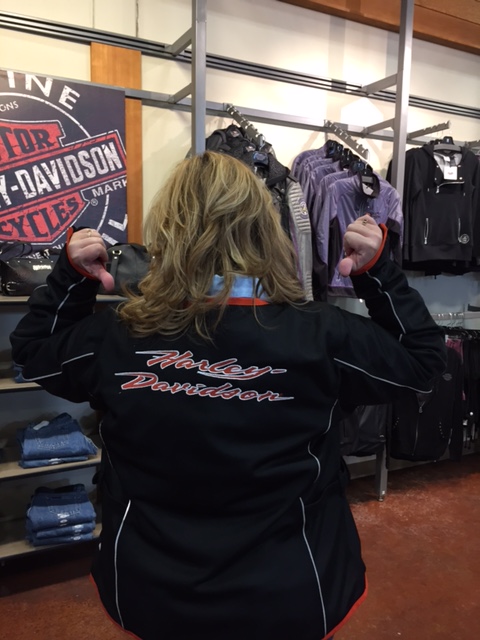 With thousands of miles to ride in Montana, there are several road trip options for planning a motorcycle itinerary. These routes can also be combined for an awe-inspiring four-day motorcycle tour through Western Montana's Glacier Country.
Missoula to Bigfork: Leaving Missoula, travel north on Highway 93 to Highway 200 to visit the Bison Range. This 18,500-acre refuge is home to over 300 bison as well as deer, elk, bighorn sheep and bear. Continue north on Highway 93 into the town of Polson and capture a breathtaking view of Flathead Lake–the largest natural freshwater lake in the West. Stop in at the Miracle of America Museum for a look at a collection of vintage motorcycles on display. From Polson, travel along Highway 35, a route that travels along the eastern edge of Flathead Lake and, if in season, be sure to stop at the roadside fruit stands and taste the delicious Flathead cherries that are grown locally. Continue onto Bigfork and enjoy a tasty treat on the deck at Flathead Lake Brewing Co., one of the many microbreweries throughout Glacier Country.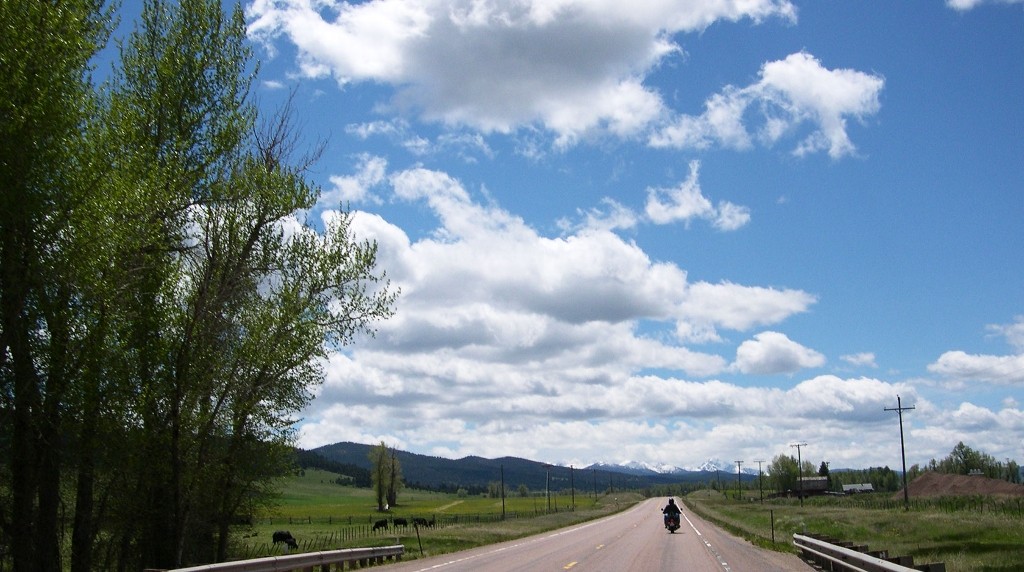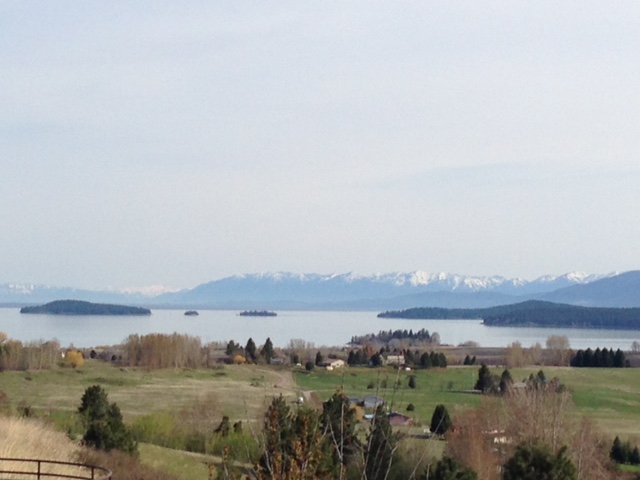 Glacier National Park: Just 35 miles to the north of Bigfork is the west entrance to Glacier National Park, also known as the Crown of the Continent. Here, riders will begin their journey over the 50-mile-long Going-to-the-Sun Road. The road travels through the heart of the park and pristine wilderness, jagged peaks and glacial-carved valleys. Keep in mind that this road is beautiful but challenging, with sharp turns and dramatic climbs to Logan Pass at over 6,500 feet. From St. Mary (the east entrance of Glacier National Park) continue to East Glacier Park with a stop to visit historic Glacier Park Lodge, built in 1912 by the Great Northern Railroad. Continue your ride back west on Highway 2 to the charming town of Whitefish.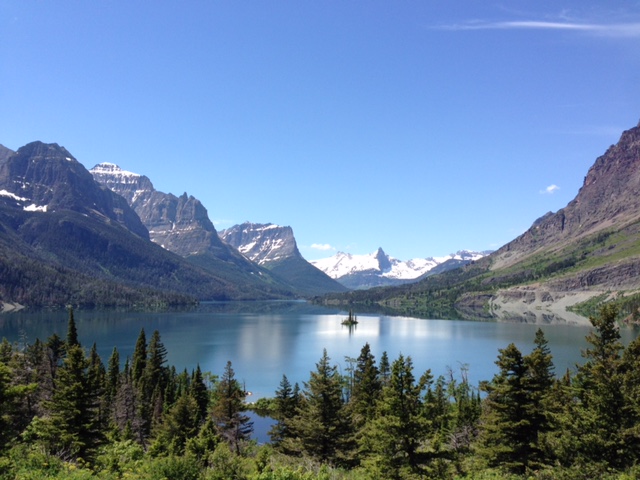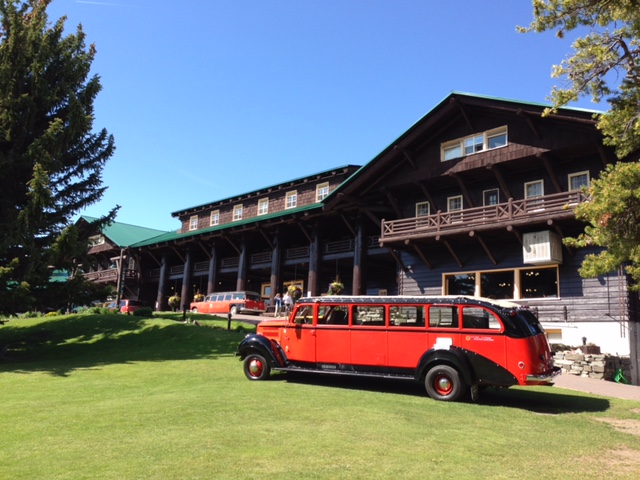 Whitefish to Thompson Falls: One of Montana's most relaxing and serene rides is this route out of Whitefish heading north on Highway 93 towards the delightful town of Eureka, just five minutes south of the Canadian border. This ride takes you toward Rexford on Highway 37 and along Lake Koocanusa, a 90-mile-long reservoir behind Libby Dam—a must stop. The roads on either side of the lake make a wonderful loop with heavily forested terrain with an abundance of wildlife. Follow Highway 567 north to Yaak, home to the infamous bar "The Dirty Shame Saloon" and the Yaak Mercantile. Between Troy and Libby on Highway 2 at milepost 21, is a walking trail out to Kootenai Falls, one of the largest free-flowing waterfalls in the northwest and the setting for the filming of the movie, The River Wild. Continue south on Highway 56 and stop at Ross Creek Cedar Grove where riders can stretch their legs as they wander through ancient western red cedars. Continue southeast on Highway 200 along the beautiful Clark Fork River to either Trout Creek or Thompson Falls.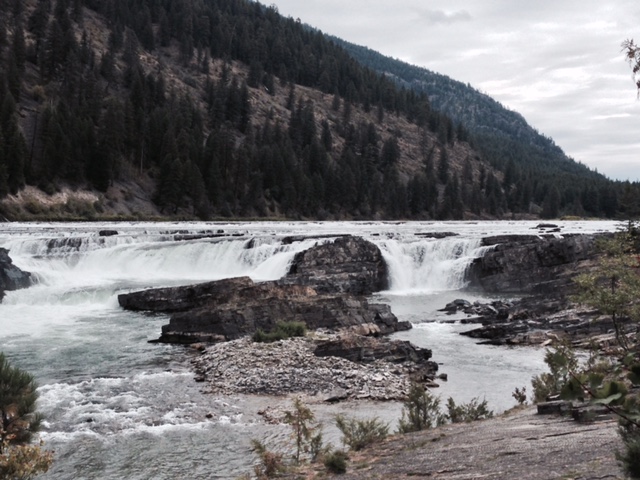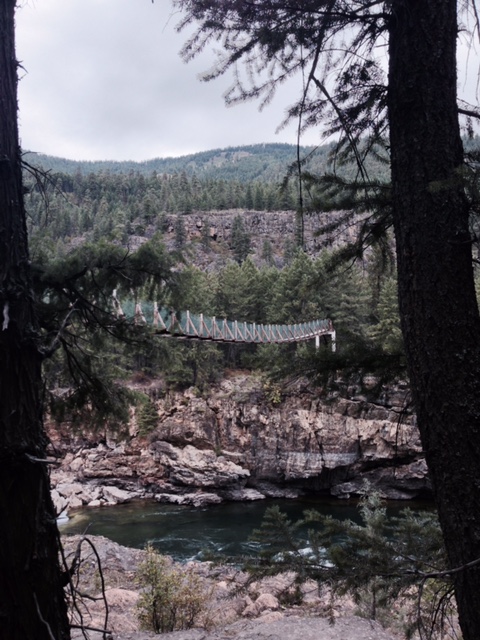 Thompson Falls to Missoula: While riders can take the direct route to Missoula along Highway 200, there are several side trips that this corner of Montana offers. Highway 28 to Elmo and the western shore of Flathead Lake is a beautiful ride. Another alternative stop off of Highway 28 is the quirky town of Hot Springs, named for their hot mineral springs. After arriving in Missoula, visit the Smokejumper Visitor Center for a free tour to learn about the men and women that drop-in and fight forest fires in rugged back-country terrain. Stop in at the Rocky Mountain Elk Foundation Elk Country Visitor Center to learn about their conservation efforts and wildlife management. From there, head to downtown Missoula—the cultural center of Montana. Take in a walk along the riverfront and Caras Park where you'll notice Brennan's Wave a man-made whitewater play area for kayakers and river surfers.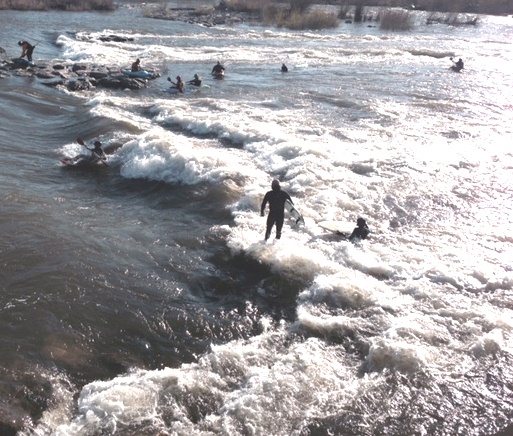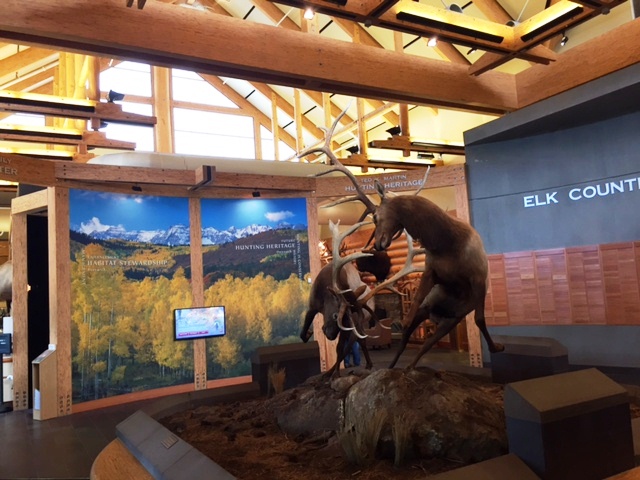 Montana is the 4th largest state geographically in the U.S. and with a population of just over 1 million people, traffic and crowds are not usually problematic. When planning a trip for your clients to Montana, early summer and early fall are the most optimal motorcycle riding times of the year. This time of year offers warm temperatures for riding as well as less visitors and RV travelers on the roads, especially around Glacier National Park.
For more detailed information about Montana's motorcycle routes and itineraries, as well as recommendations on where to stay, visit www.glaciermt.com. If you need further help in planning a Western Montana itinerary for your clients, feel free to drop a line here. We hope to see you here in Big Sky County.
Happy riding,
DP
July 8, 2015
Related: FIT, Group Tours, Motorcycle Tours, Tour Operator