As the Tourism Sales Manager for Glacier Country Tourism I am often asked by tour operators and travel agents who specialize in domestic group travel or individual fly/drive tours, when the best time is to visit Western Montana's Glacier Country.  Without hesitation, I answer fall.
While every season in Montana is notable and offers its own distinct group offerings, there's something special about fall in Glacier Country, especially when it comes to creating a memorable visit for your clients. To help plan the perfect fall itinerary, here are my top 3 reasons to visit Western Montana in autumn.
1) Glacier National Park
As one of Montana's top attractions, Glacier National Park offers stunning scenery year-round, with fall colors adding an additional "wow" factor.
More benefits to a fall visit: the park is less crowded than the peak summer months of July and August and the average temperatures are comfortable with daytime highs in the low 70s F (21 C). Plus, many of the activities that are available during the summer months are still offered in the fall, including interpretive tours with Sun Tours and the iconic red bus tours provided by Glacier National Park Lodges. Both companies take visitors over the Going-to-the-Sun Road until mid-October.
Glacier National Park remains open year-round (even after the closing of the Going-to-the-Sun Road in October) and welcomes visitors to explore the flora and fauna and see local wildlife. Look for deer, elk, moose, mountain goat and bighorn sheep as well as black and grizzly bears.
Check out additional suggestions for fall activities in Glacier National Park here.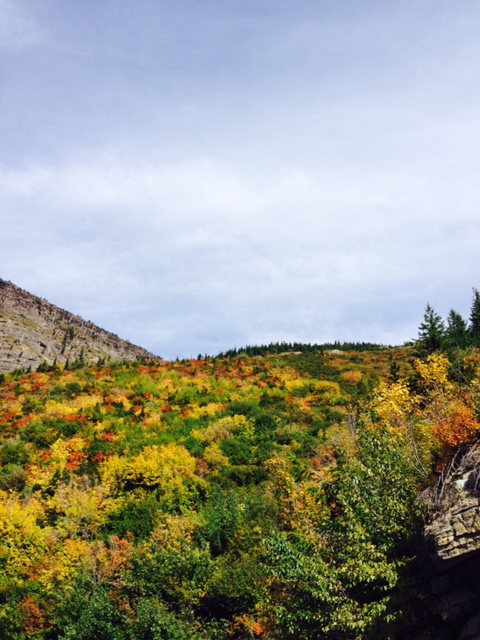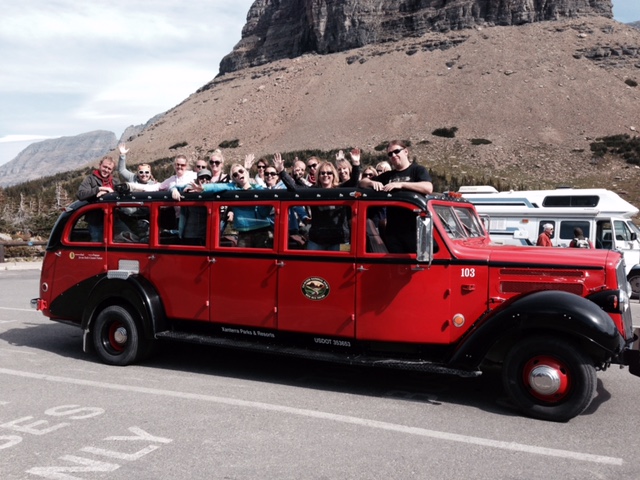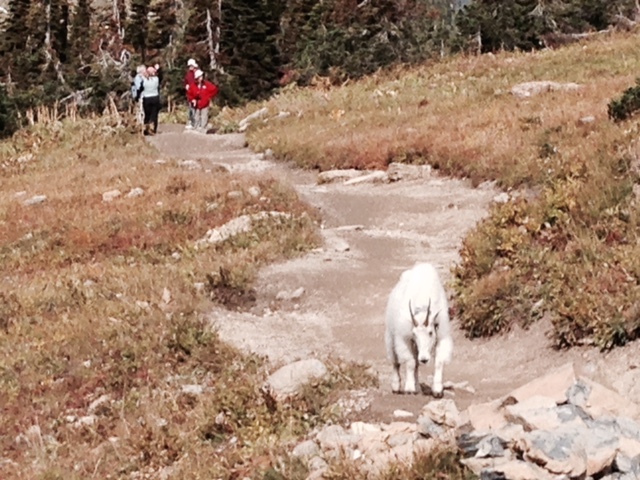 2) Spectacular Fall Colors
With wide open spaces, minimal traffic and well-maintained highways in Montana, taking a fall drive is a must. If your tour is part of a larger regional itinerary and you have the chance to get off the main interstates and take the road less traveled along our scenic highways, do it.
Sitting at 96 miles long, the Bitterroot Valley is framed by the Bitterroot Mountains to the west and the Sapphire Mountains to the east, with beautiful fall foliage in every direction. As you cruise along Highway 93, stop in and visit the charming Montana towns of Darby, Hamilton, Victor and Stevensville. Stroll through their main streets and experience western hospitality as you browse through boutique stores and art galleries. Afterwards, please your palate with a stop at one of the  local restaurants or breweries.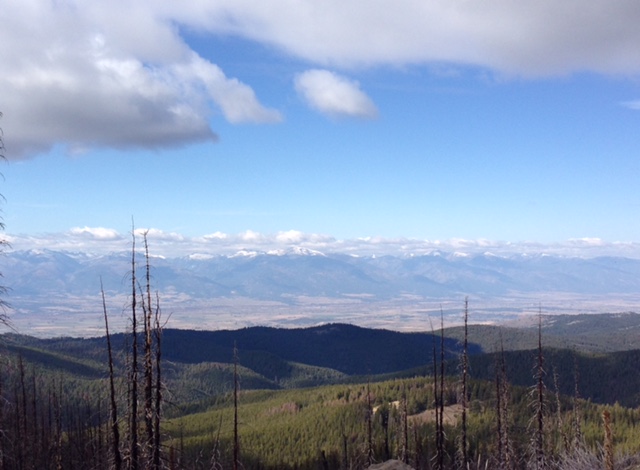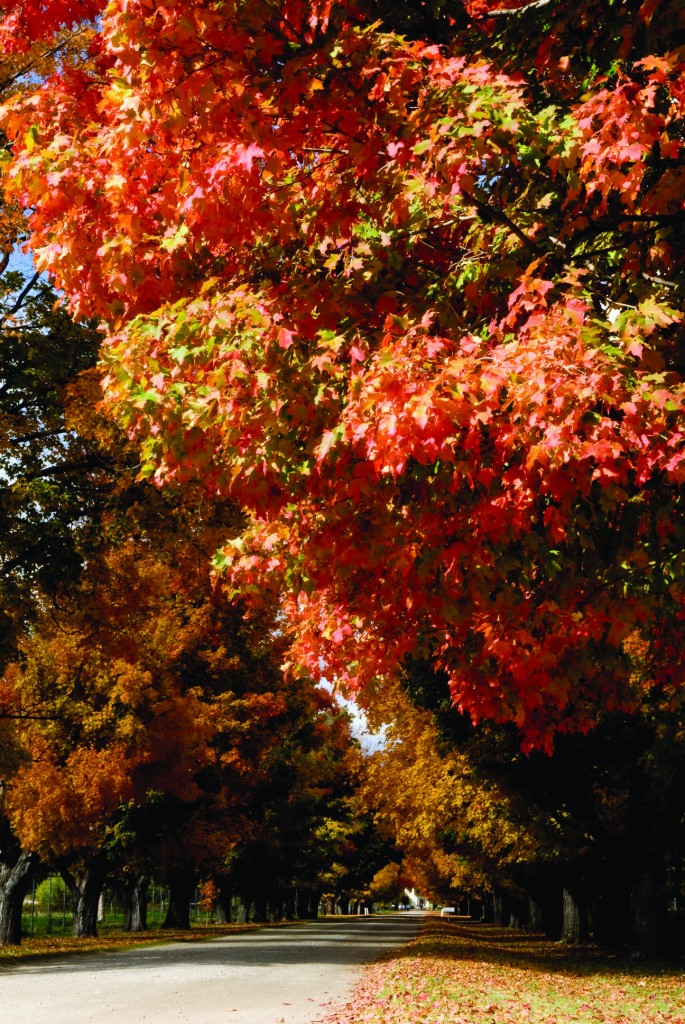 The far northwest corner of Montana is a bit off-the-beaten-path but with its expanse of old growth forests and wilderness is a showstopper when it comes to fall foliage. The spectacular hues of the western larch—also known as the tamarack—are stunning. Take Highway 37 along Lake Koocanusa with a stop at the Libby Dam Visitor Center and experience the power and beauty of the Kootenai River. Another spectacular drive is Highway 2 between Libby and Troy. Be sure to stop to see Kootenai Falls and the swinging bridge. Also of note: this is where the movie The River Wild was filmed with Meryl Streep and Kevin Bacon.
Meet up with the locals in Libby, Troy and Yaak for a taste of small town Montana. Here are additional scenic fall drives that might be incorporated into your Western Montana itinerary.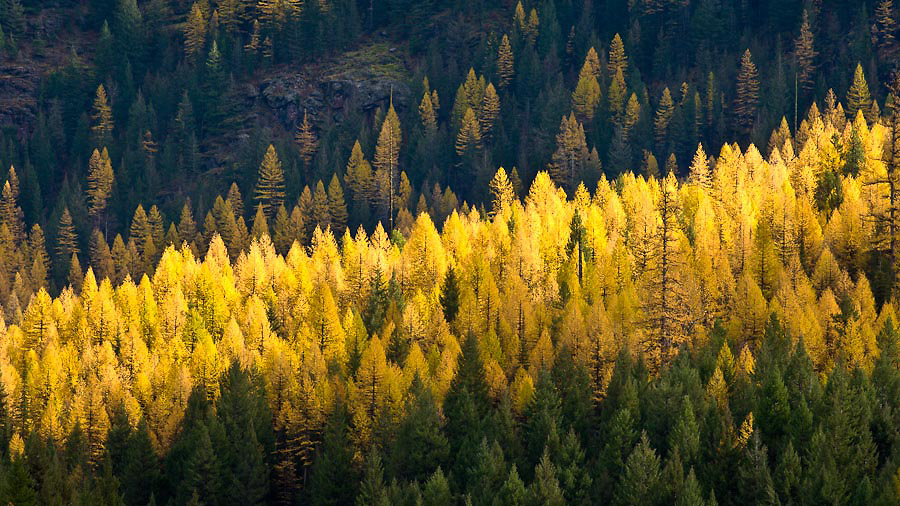 3) Notable Fall Events
Events are often the best way for group tours and international visitors to get to know the flavor of the place they are visiting. There is no shortage of fall events to choose from in Glacier Country. A few to note: Montana Dragon Boat Festival, Great Northwest Oktoberfest, McIntosh Apple Days and Seeley Lake Tamarack Festival & Brewfest.
Held on the shores of Flathead Lake, the Montana Dragon Boat Festival takes place every September. In addition to teams racing on the water, this event is fun for spectators and includes live music, children's activities and made in Montana vendors.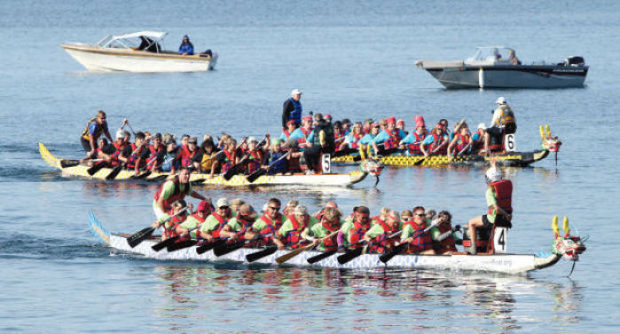 Great Northwest Oktoberfest runs over two weekends in Whitefish—the last weekend in September and first weekend in October. This festival is all about fun and includes traditional food, music and quirky competitions like keg hurling, log sawing and stein holding.
A few hours south of Whitefish, McIntosh Apple Days take place in Hamilton in October. This festival is all about apples, with highlights including live entertainment and a giant bake sale that features homemade apple pies, caramel apples and apple butter.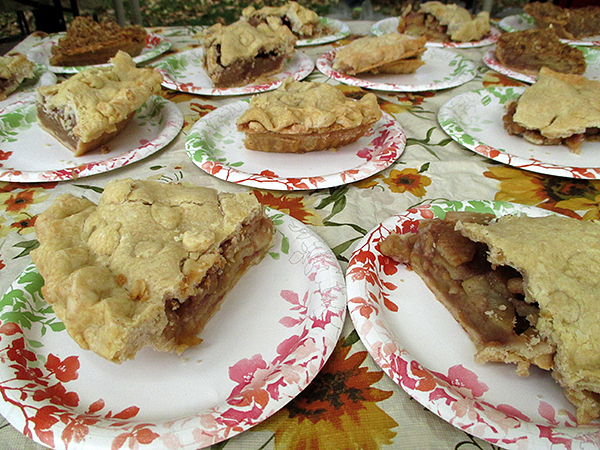 Last but not least is the Seeley Lake Tamarack Festival & Brewfest. This event celebrates fall and the beauty of the turning colors of the tamarack trees.
For additional itinerary suggestions, visit our tour operators website or feel free to drop me a line. I'm happy to help plan your next fall itinerary in Western Montana's Glacier Country.
DP
August 24, 2015
Related: Festivals + Events, FIT, Glacier National Park, Group Tours, Motorcycle Tours, Tour Operator