Who else is looking for something to brighten the outlook for 2021? Is Montana on a future itinerary or do you have clients looking for a new meeting destination? If so, Western Montana's Glacier Country has new and exciting lodging options, some open now and others coming soon. Whether you are a meeting planner and need a luxury incentive location with lots of open-air adventure options or a tour operator needing a great overnight hotel located within walking distance to restaurants and cafes on your Montana itinerary, we've got you covered. Without further ado, here are a few of our lodging options that are new in 2021.
AC Hotel Missoula Downtown
The new AC Hotel by Marriott in downtown Missoula is in its finishing stages. The AC Hotel's beauty and classic modern design are born of its Spanish roots and European soul. It was designed for the creative, well-traveled, entrepreneurial spirit constantly on the go and those who appreciate a well-designed hotel that allows them to focus, be present, and connect with others. The AC will offer 105 well-appointed rooms and a small meeting space with future plans for a rooftop bar to take in the breathtaking Missoula views. Opening March 2021.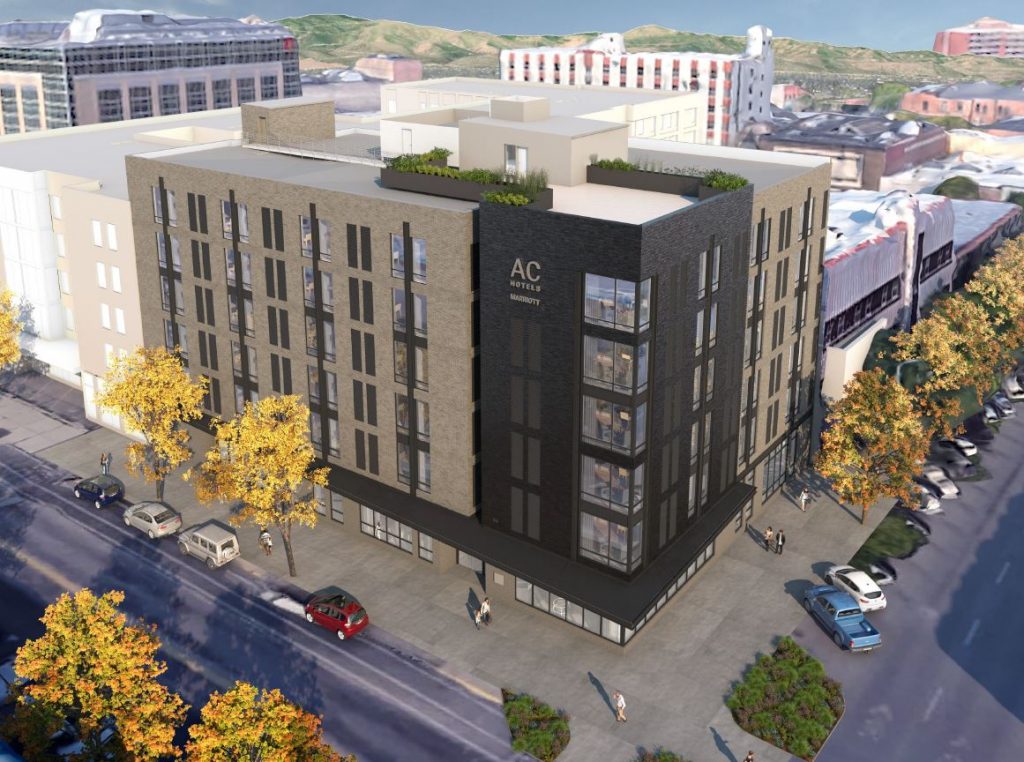 The Wren Hotel
The Wren will offer a truly local experience with 73 one-of-a-kind guestrooms in the heart of downtown Missoula. It will be an ideal location to gather, with an interior landscaped courtyard along with additional outdoor patio options. Small conferences or group gatherings can take place in the 500 square feet of meeting space. Located on the ground floor, guests are invited to start their day by visiting Black Coffee Roasting Co. for coffee/espresso and light bites. Opening fall 2021.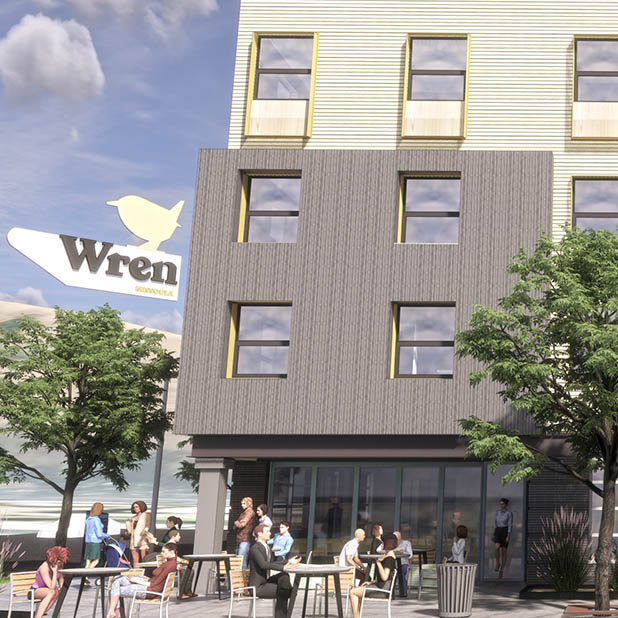 the green o
Western luxury at its finest, the green o (in Greenough, Montana, of course), is absolutely exquisite. The 12 modern, private and gorgeously designed houses of this serene adults-only retreat are situated intimately in nature without sacrificing the ultimate in luxury and comfort. Located east of Missoula, you'll find a tranquil getaway on the southern edge of the expansive Resort at Paws Up. Opening June 2021.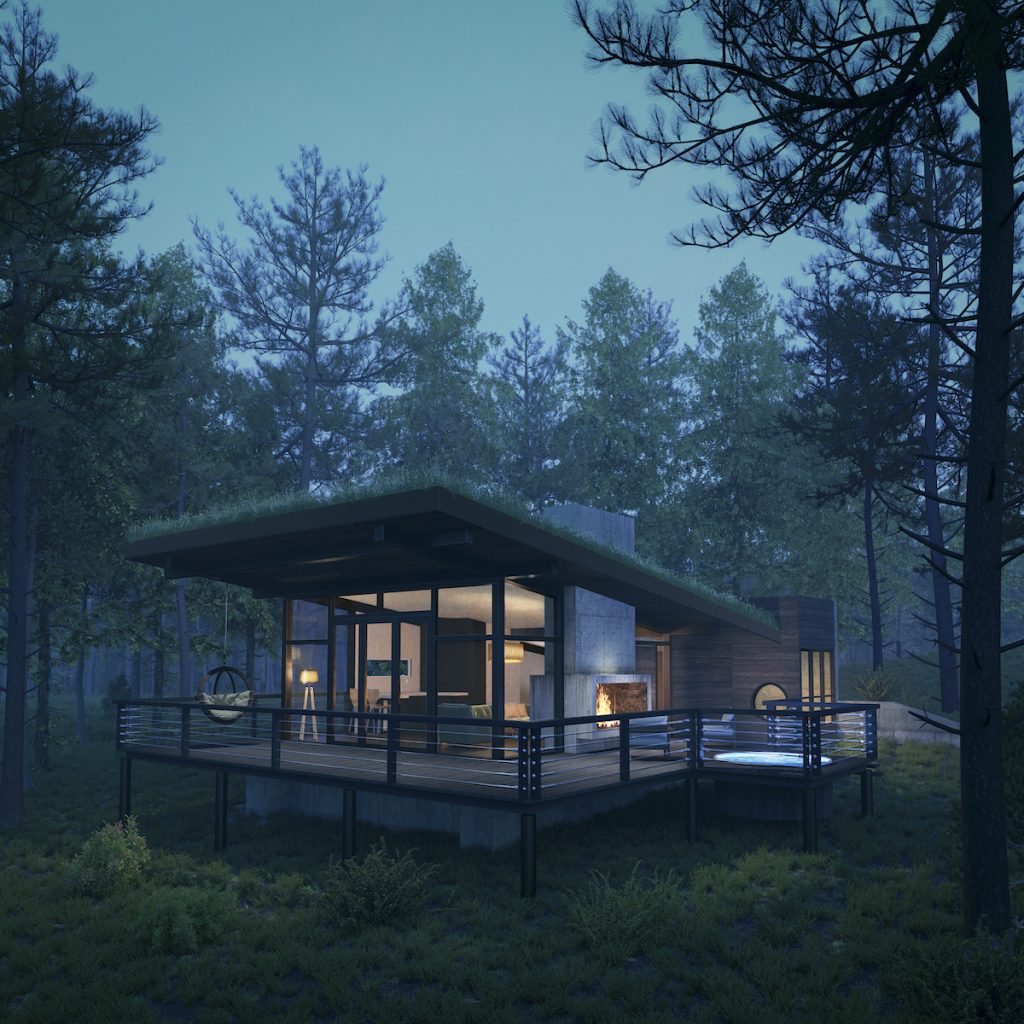 Clear Sky Resorts
Looking for an adventure that's a little out of the ordinary in a totally amazing way? Located near Glacier National Park is Clear Sky Resorts. Offering two-, four- and five-person luxury "Welcome Dome" lodging experiences, complete with 1,000 sq. ft. panoramic windows, Clear Sky Resorts offers plush linens and bathrobes, swinging chairs, deck hammocks, skylights and telescopes. And because Glacier is a designated Dark Skies Park, you can be assured your stay will be altogether cosmic. Opening June 2021, available to book now.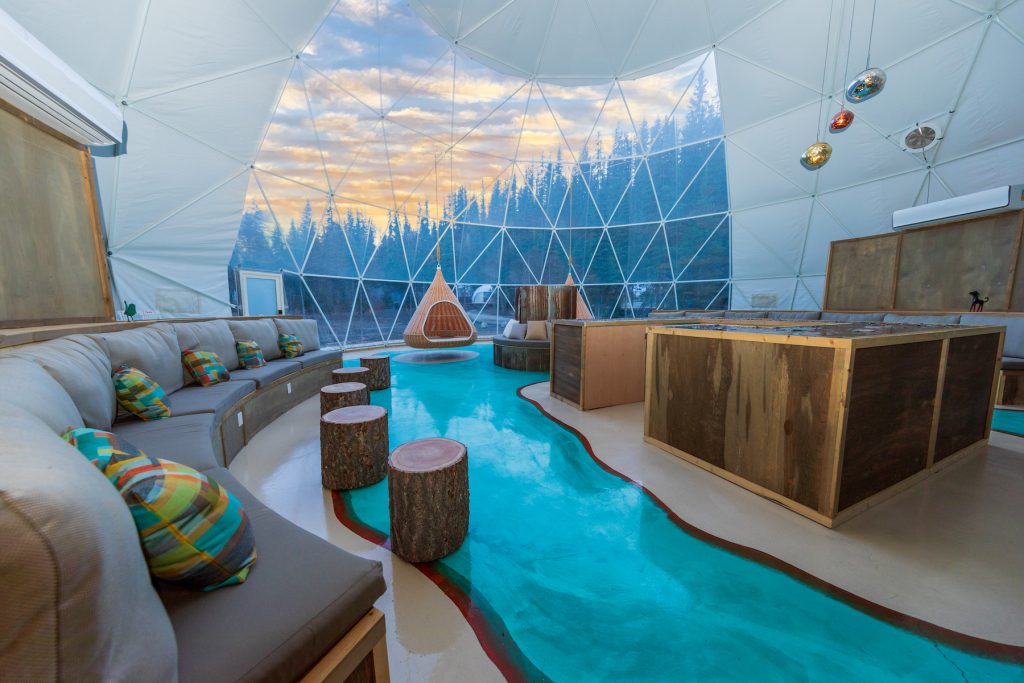 ROAM Beyond
You know we're all about glamping in Western Montana's Glacier Country, and that's why we're excited to welcome ROAM Beyond to the mix. ROAM's adorable, yet sleek and modern, off-the-grid "tiny homes on wheels" offer refined, sustainable and socially conscious lodging experiences. Choose between their adventure basecamp in Whitefish or their iconic, winter wonderland setting in Columbia Falls, both located not far from the west entrance to Glacier National Park. Open now.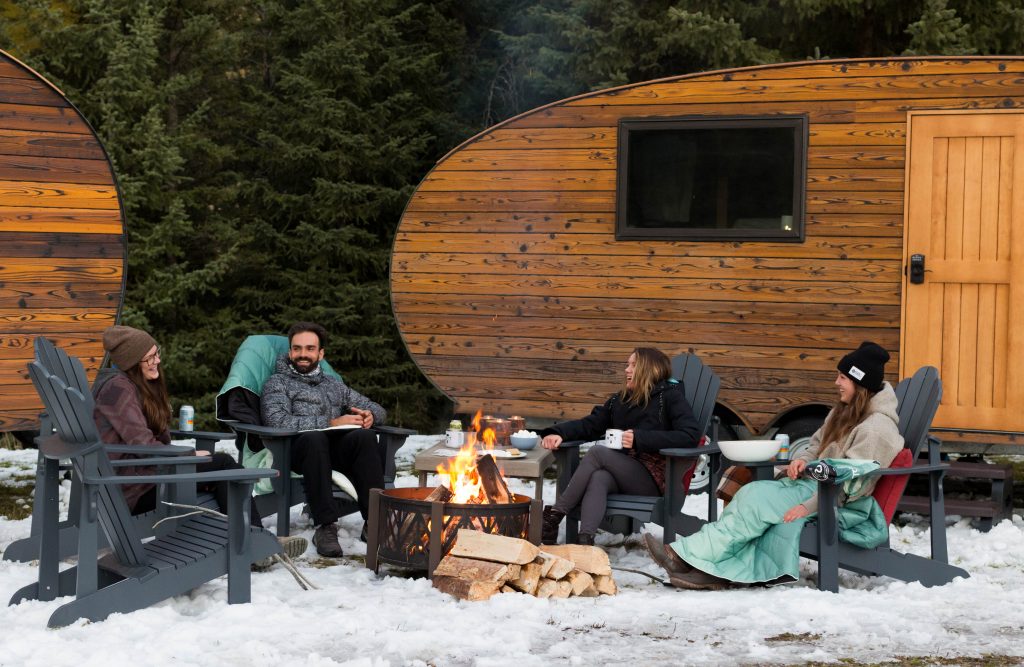 Montana Treehouse Retreat
Treehouses are all the rage here in the West and Montana Treehouse Retreat has a new one to offer. If you haven't experienced a treehouse lodging experience yet, book the Raven's Nest. Situated on five wooded acres, this artistically designed, two-story treehouse combines luxury and adventure 30 minutes from Glacier National Park and Whitefish Mountain Resort. Open now.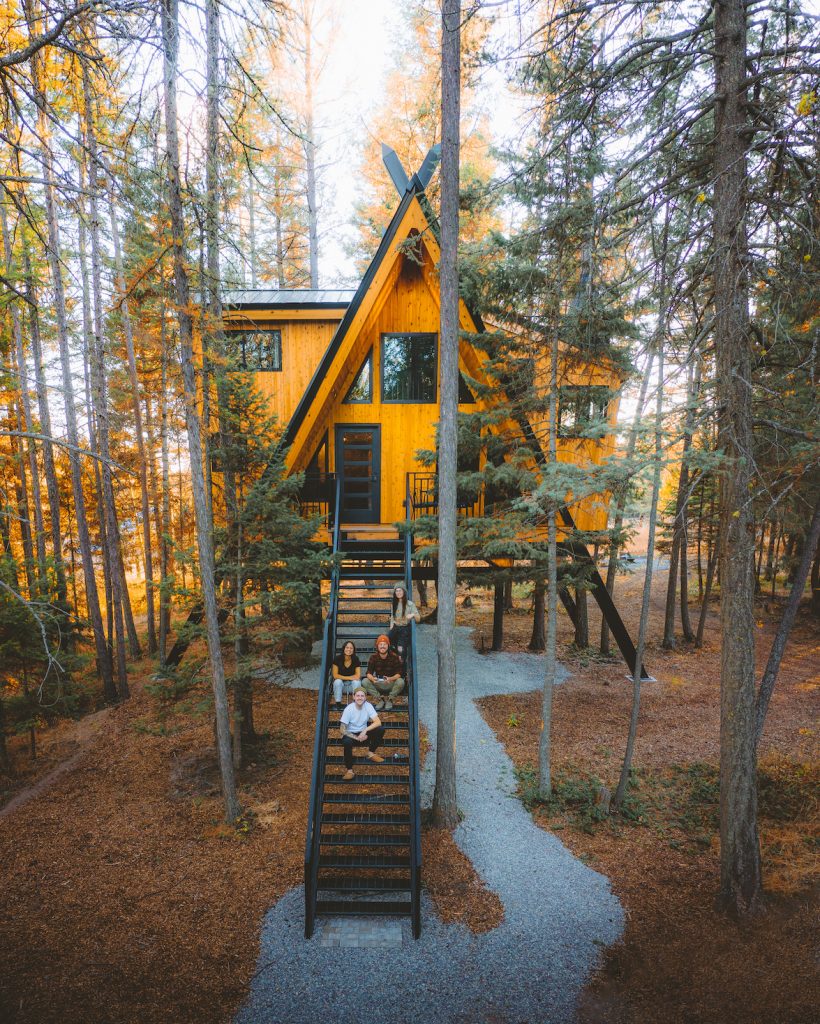 BaseGlamp Whitefish
Coming soon to the charming town of Whitefish is BaseGlamp. Offering year-round glamping in geodesic domes. Following an eco-friendly footprint, the domes are 100% recyclable raw materials. The domes are some of the strongest portable structures thanks to the hexagon frames. Each dome will be fully insulated and heated with a modern and efficient wood stove and will have its own private bathroom with running water and eco-conscious low-flow toilets, mini-fridges, private decks with outdoor fire/grills and a few with hot tubs. The perfect basecamp for all of your Montana adventures. Opening late summer or early fall 2021.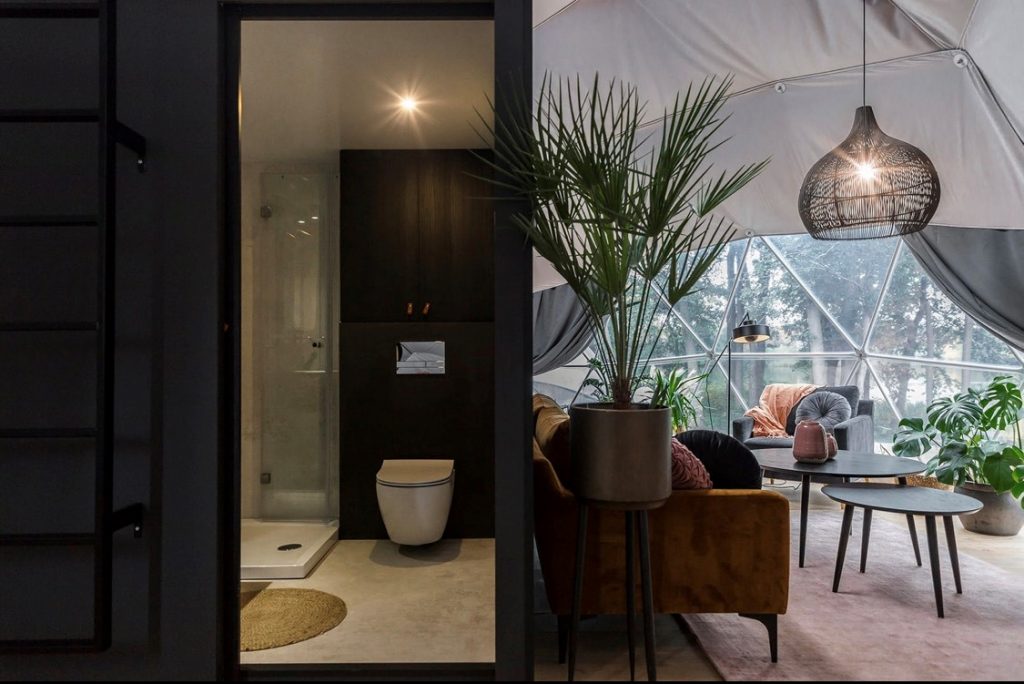 Snow Bear Chalets
Slopeside at Whitefish Mountain Resort, Snow Bear Chalets will offer seven new ski-in/ski-out luxury chalets. Each chalet offers either two or three bedrooms with penthouse suite vibes. Each suite chalet has expansive outdoor decks with private hot tubs and mountain views. Ski from your chalet during winter months at Whitefish Mountain Resort offering world-class skiing in the winter and a mountain full of fun adventures in the summer. Open now.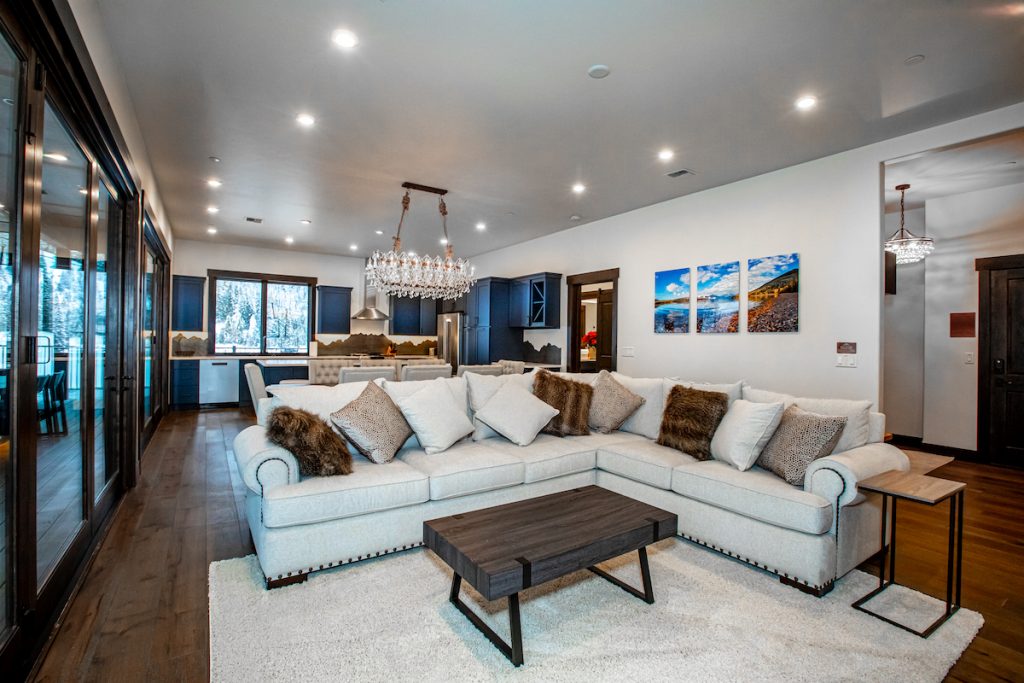 If you need information on lodging options in Western Montana's Glacier Country, I'm always here to help. From luxury guest ranches, riverside resorts and hot springs to city-center convention hotels, feel free to send me an RFP and I can help determine the best venue for your needs.
For the latest Montana travel and safety mandates, visit our Safety First website.
Travel Responsibly,
DP
January 12, 2021
Related: Essex, FIT, Glacier National Park, Greenough, Group Tours, Incentive, Itinerary, Meeting Planner, Meetings & Conventions, Missoula, Tour Operator, Unique Lodging, Whitefish, Winter