Meeting trends call for larger city and urban settings to be set on the back burner for now, and it's allowing for smaller towns to get the attention they deserve. Here in Western Montana's Glacier Country we think it's a great time to look ahead at smaller cities for your next meeting. The sense of place is real in Western Montana, and with that comes distinct local venues, fresh farm-to-table foods, and a brewery and small-batch distillery scene that will pleasantly surprise you. Discover unique activity options like hiking with a llama, mushing your own dog sledding team, visiting a local lavender farm and learning how to use this versatile plant in so many ways. Bike, hike or snowshoe over the Continental Divide. All of this right here in the small towns of Western Montana's Glacier Country. Groups become closer meeting in small towns where the host communities are engaged and welcoming. The venues and amenities enhance the atmosphere of our smaller towns while also providing the needed technology and first-class services required to make meetings a success.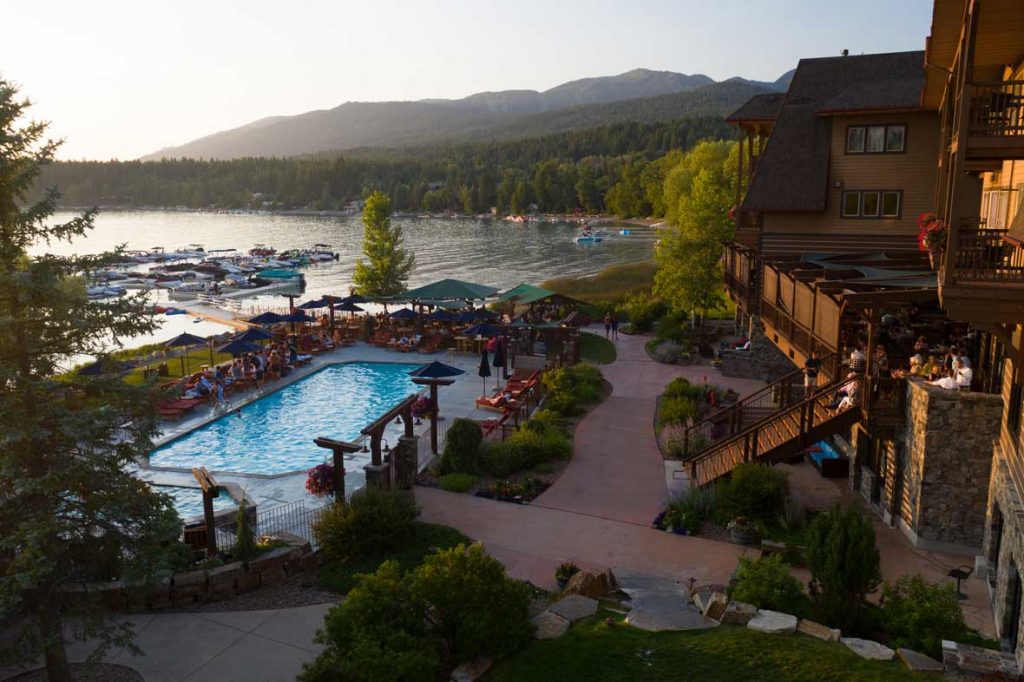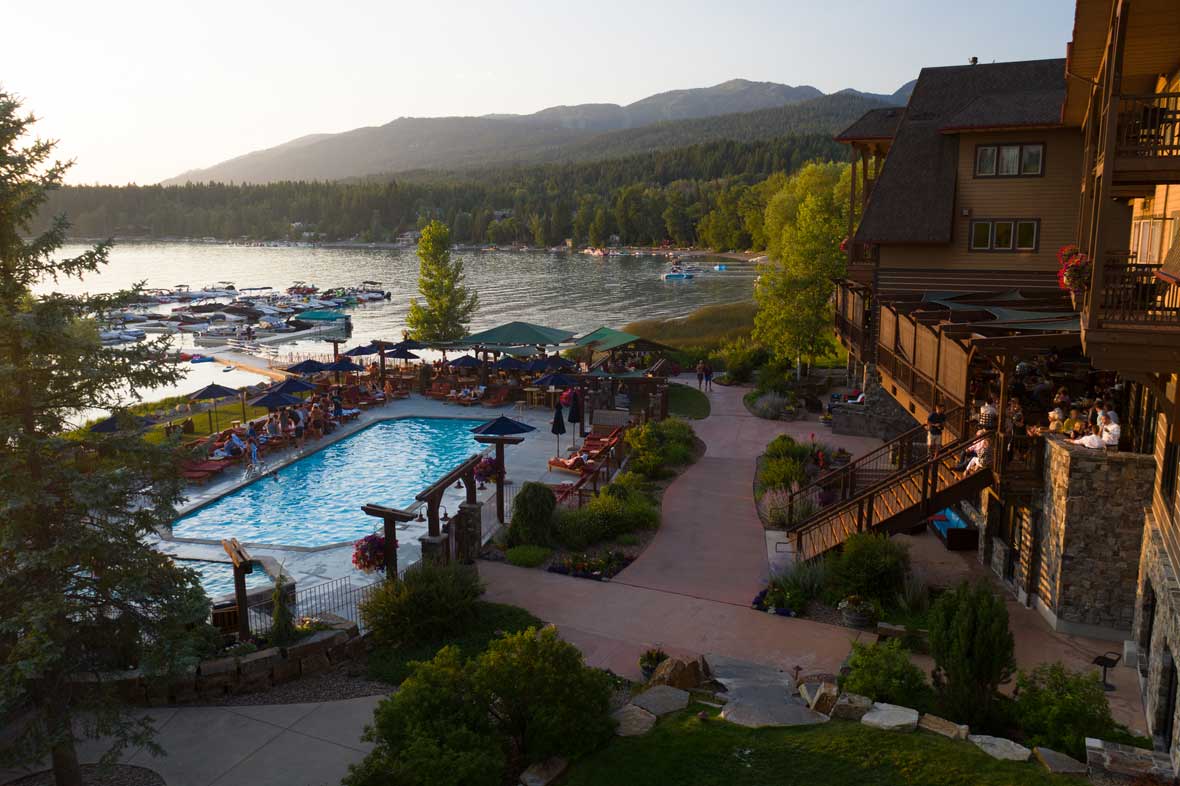 Jaw-Dropping Scenery
Western Montana and jaw-dropping scenery go hand in hand, from crystal clear lakes, rivers and streams to cascading waterfalls from mountain peaks and mountain ranges that go on forever. And, of course, the Crown of the Continent, Glacier National Park, where the scenery is top shelf and enhances the atmosphere of any meeting or retreat in the region.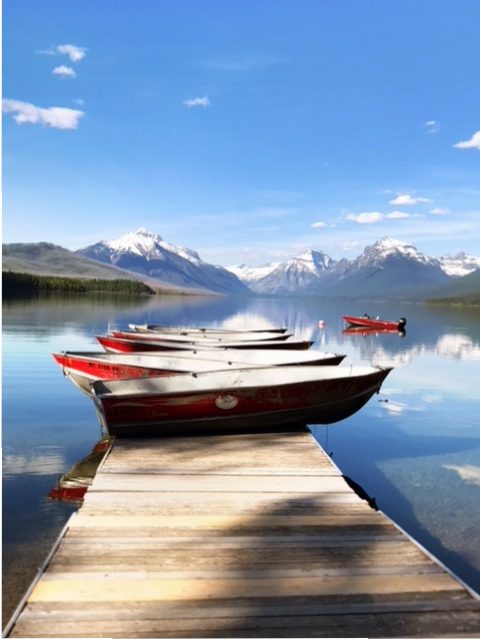 Distinct Vibes in Our Small Towns
If you are looking for a distinct vibe or certain atmosphere for your meeting, this is what you can find here. Missoula—the largest city in Western Montana—has a young, hip vibe, as it is home to the University of Montana and is known as the cultural hub of the region. You will find ballet, symphony and live theater, along with concert venues, plus restaurants and cafés adorning downtown. Some of the most unique meeting and event spaces are located in historic buildings, wineries, breweries and along the waterfront at Caras Park overlooking the Clark Fork River that runs through the middle of town. A little farther north, Kalispell—offering a haven for outdoor enthusiast with a historic vibe—continues to expand with new event venues, including the Ashley Creek Historic Venue at Snowline Acres, once The Kalispell Lumber Building. With Kalispell's close proximity to Glacier National Park and Flathead Lake—the largest freshwater lake in the West—it's easy to include these attractions as a pre- or post-adventure to your conference or meeting. A little farther north is the charming mountain town of Whitefish. Boasting a mountain ski town vibe in the winter and resort playground vibe in the spring, summer and fall, this town always ends up on the "best of" lists, whether it's livability or skiing, thanks to Whitefish Mountain Resort—located 15 miles from the center of town. Your meeting options range from a boutique downtown hotel, to a golf course or lakeside lodge, multiple bed and breakfast options along with guest-ranch stays.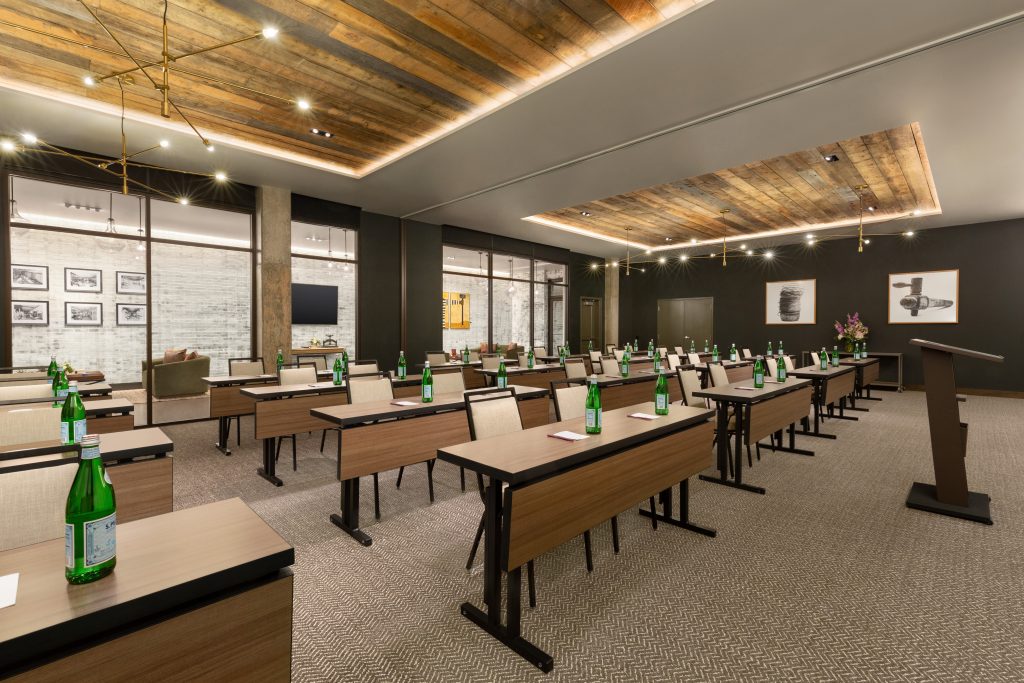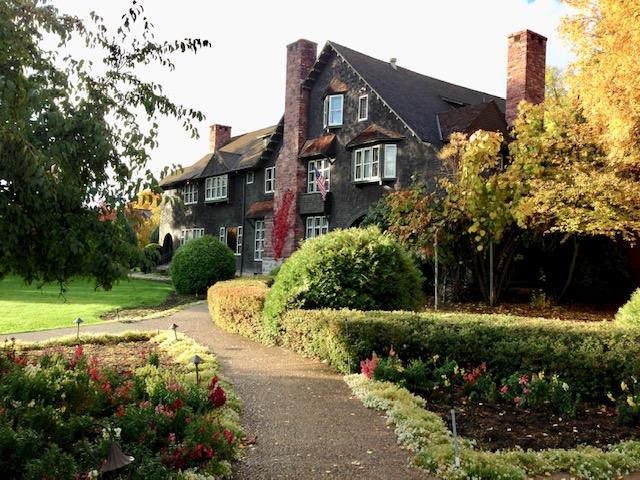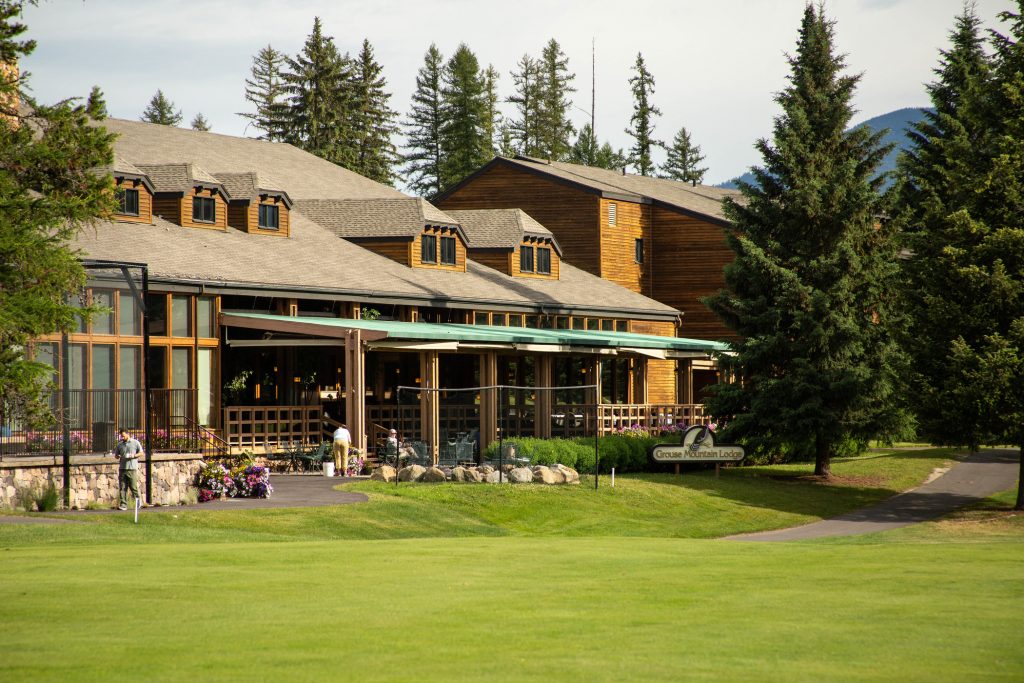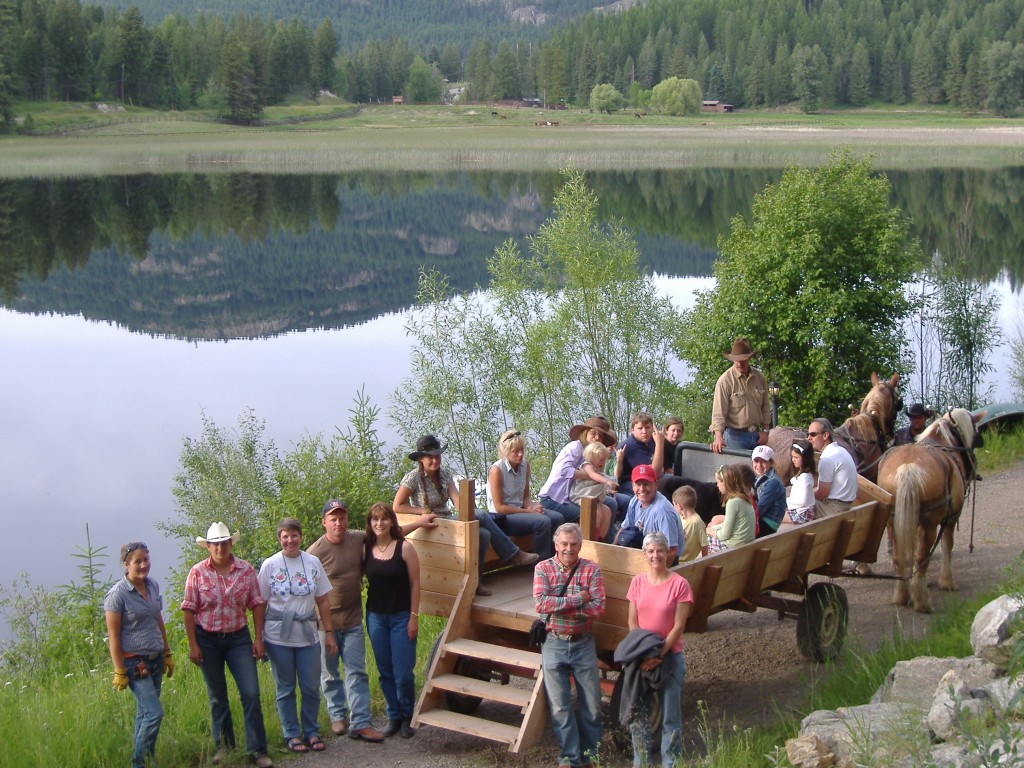 Looking for Remote or Unique
Destinations like the Wilderness Club Resort in Eureka, with its Nick Faldo designed championship golf course, is rated the 42nd best golf course in America (there are more than 15,000 golf courses in America). Quinn's Hot Springs in Paradise not only has newly constructed hot spring pools for relaxation, it includes riverside lodges and cabins and unique meeting space along the Clark Fork River. Mountain Lake Lodge located in Bigfork offers 30 fireplace suites with fantastic views of Flathead Lake, making it the perfect location for small group conferences and retreats. Blue Damsel Lodge is a true fly-fishing lodge located in Clinton and The Cliff Ranch in Ovando are both prime destinations for your next retreat or corporate incentive offering.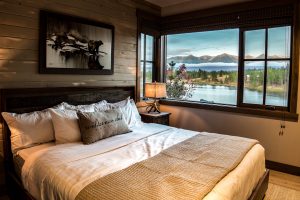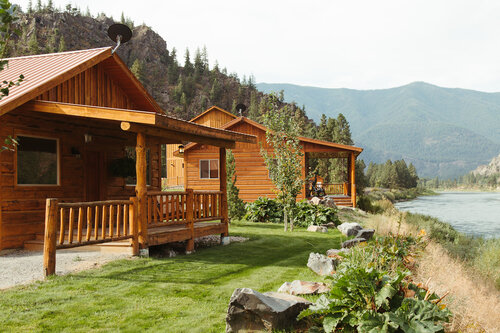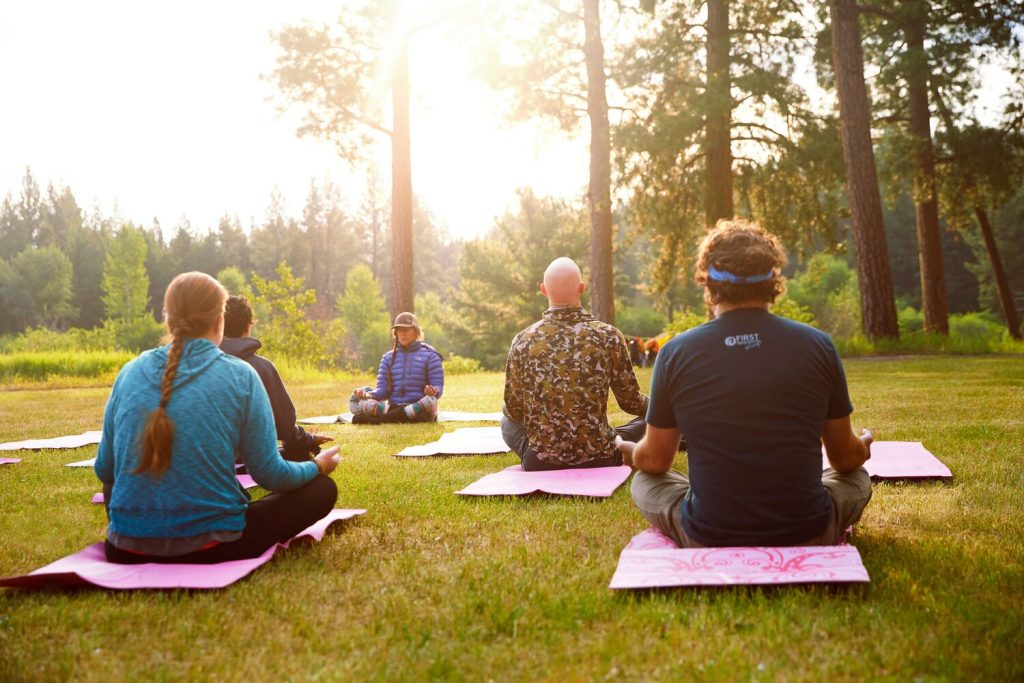 Getting Here
Whether you're arriving by plane, train or automobile, getting here is easy as pie—huckleberry pie, a favorite berry here in Montana. Interstate 90 runs east and west anchoring our region, and U.S. Highway 93 runs north and south. Our two international airports—Missoula (MSO) and Glacier Park (FCA)—offer 15 direct flight options into Western Montana from around the country. Many of our small towns have ride-sharing services, cab services, shuttles and charters.
As we all look to meeting again in the future, give our small towns a once over. Glacier Country Tourism is here to help with site selection, pre- and post-itineraries, photos, visitor guides and whatever else you might need to make your meeting a success. You can submit an RFP or ask question here.
At the current time, please remember to travel and meet responsibly. Social distancing is required to help reduce the spread of COVID-19. Thankfully, we've got plenty of space for social distancing activities and recreation in Western Montana. It's vital, however, to maintain a 6-foot distance from others and use face-coverings when social distancing is not possible. Please be mindful of our hotel, meeting and event businesses that have also had to adapt to these changes and may face limitations this year.
Meet in Montana,
DP
July 21, 2020
Related: Bigfork, Culinary, Direct Flights, Flathead Lake, Glacier National Park, Hot Springs, Incentive, Kalispell, Meeting Planner, Meetings & Conventions, Missoula, Paradise, Unique Venues, Whitefish