Western Montana's high season for visitors is summer, and our most recent brought record-breaking numbers to Glacier National Park and the surrounding region. We get it—summer splendor in Western Montana's Glacier Country is an unmatched and unforgettable experience. We do, however, have a little secret to share with you: Winter here is spectacular. If your clients are winter enthusiasts who like to partake in the wonder and awe of unspoiled nature (without the crowds) and commune in a setting unlike any other in the lower 48, we've got just the place. Visiting Western Montana in the winter feels a little like you have the whole region—and an entire national park—all to yourself. The best way to experience some of this wonder of winter in Western Montana is with the help of a guide. Glacier Adventure Guides, one of our local outfitters and winter fun providers, has something for everyone year-round, but in the winter they offer up quite the memory-making adventure.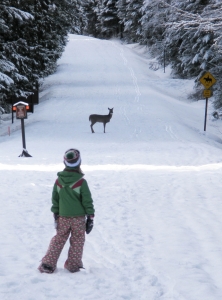 Cross-Country Skiing
Cross-country skiing tours are offered in Glacier National Park and the surrounding wilderness areas. For beginner and intermediate skill levels alike, tours travel along ice-capped streams and incredible frozen waterfalls. Journey to a designated location for lunch and warm drinks. Catch a glimpse of the winter wildlife and relish in a place of solitude and majesty.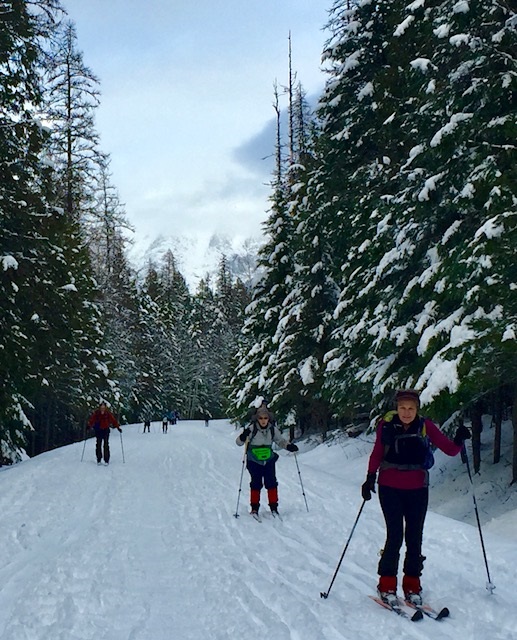 Ice Climbing
As the premiere ice climbing guides in the Flathead Valley, Glacier Adventure Guides offers an adventure for new and experienced climbers. Based on your ability level, Glacier Adventure Guides will take you out to explore the best ice around. Strap on some crampons, grab an ice axe and your guide will help you have a fun, safe time finding a line to ice climbing success.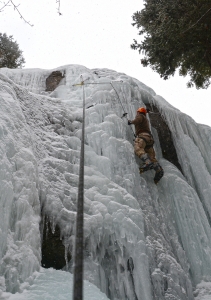 Snowshoeing
One of our most popular (and easiest) winter adventures is snowshoeing. Whether it's a group tour, affinity group or family outing, Glacier National Park provides a magical experience. Snowshoe among the cedars and western larch, around frozen lakes and crystalized waterfalls to a scenic lunch destination, followed by hot drinks and group photos. Each trip is tailored to your group's skill and fitness levels.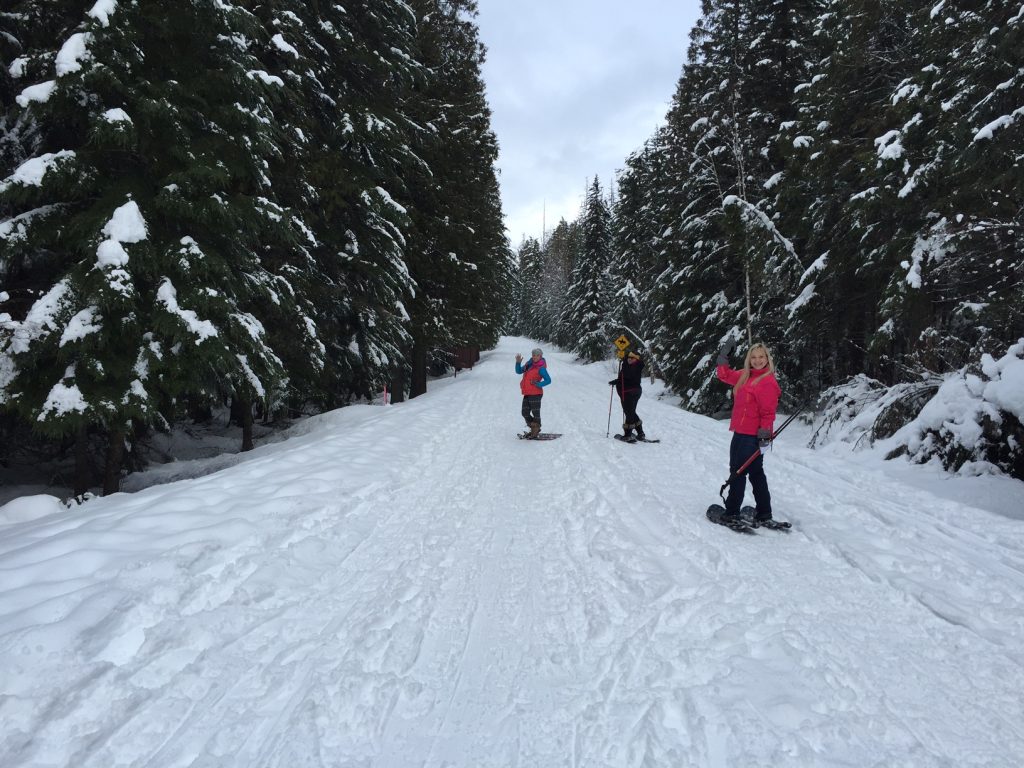 Winter Camping
For the client who wants something a little more extreme, try a customizable multiday winter camping trip into Glacier National Park. Travel in by snowshoe or cross-country ski and see the frozen beauty of the park. Sleep in tents on travel days and then build an igloo upon arrival at the campsite. Take day tours of the area based on the itinerary set by your guide. All guides are certified in mountain travel and rescue, along with avalanche training and wilderness first aid.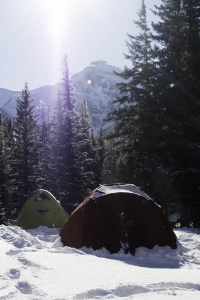 Benefits of going with a guide:
          Gear available for rent
          Winter travel and camping techniques explained
          Cross-country techniques can be refined (kick turns, pole use, etc.)
          Snowshoeing techniques explained
          Avalanche awareness
          Trip and route planning
          Safety with experienced guides
          Leave-no-trace principles explained
For more information on group fun in Western Montana, visit our Glacier Country Tour Operators website. Or, if you need help with itinerary planning in Western Montana, drop me a line; I'm always here to help.
Bundle up in Montana,
DP
November 17, 2017
Related: East Glacier Park, FIT, Glacier National Park, Group Tours, Outdoor Adventure, Tour Operator, West Glacier, Winter