Trends come and go with honeymoon destinations, but the fact remains that honeymooners want time together to experience authentic adventures and exceptional photo opportunities. Western Montana's Glacier Country offers everything newlyweds are looking for, whether it's 5-star luxury at an all-inclusive ranch or a beautiful, off-the-grid campsite under our star-filled big Montana sky. We've rounded up some of the top romantic destinations in Montana's Glacier Country, and we'll let your honeymoon clients decide which one fits the bill for their Montana honeymoon.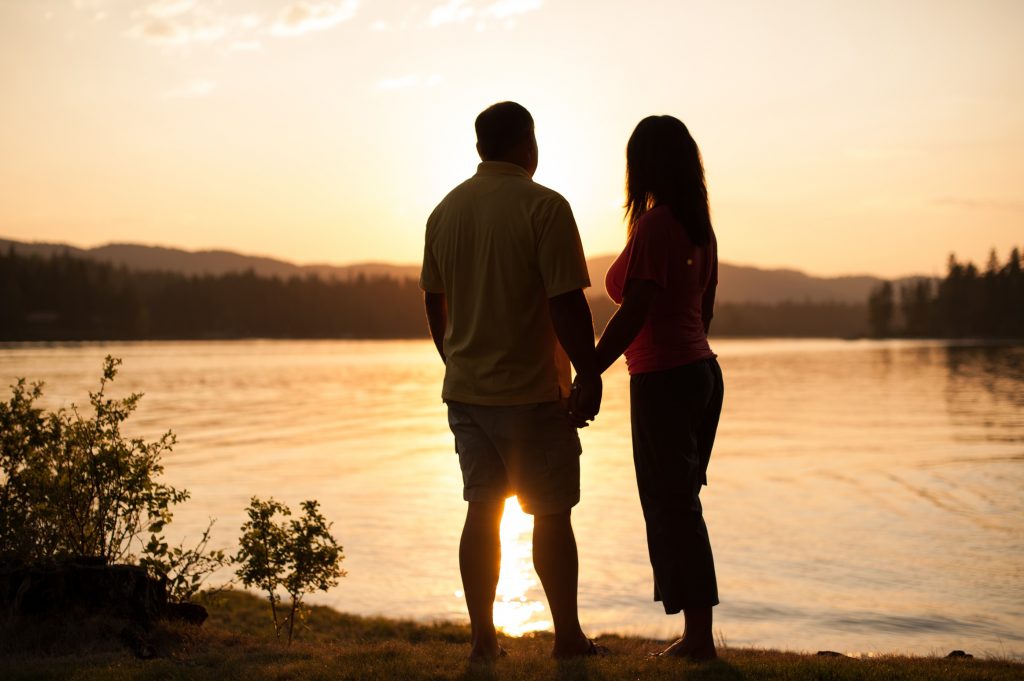 Whitefish
For the couple that loves the idea of being in one of Montana's most authentic mountain towns, Whitefish might be just the right honeymoon destination. If hitting the slopes is a passion, Whitefish Mountain Resort delivers with world-class skiing and snowboarding along with breathtaking views of Flathead Valley and Glacier National Park. In the summer or fall months, relax on Whitefish Lake or bike around the lake on the Whitefish Trail. Peruse downtown Whitefish with all of its cultural opportunities and its hint of metropolitan flair, including several Broadway-caliber theater companies, gourmet restaurants and boutique shopping along Central Avenue—downtown Whitefish's quaint main street. One of the friendliest communities in Montana, Whitefish will make you feel right at home.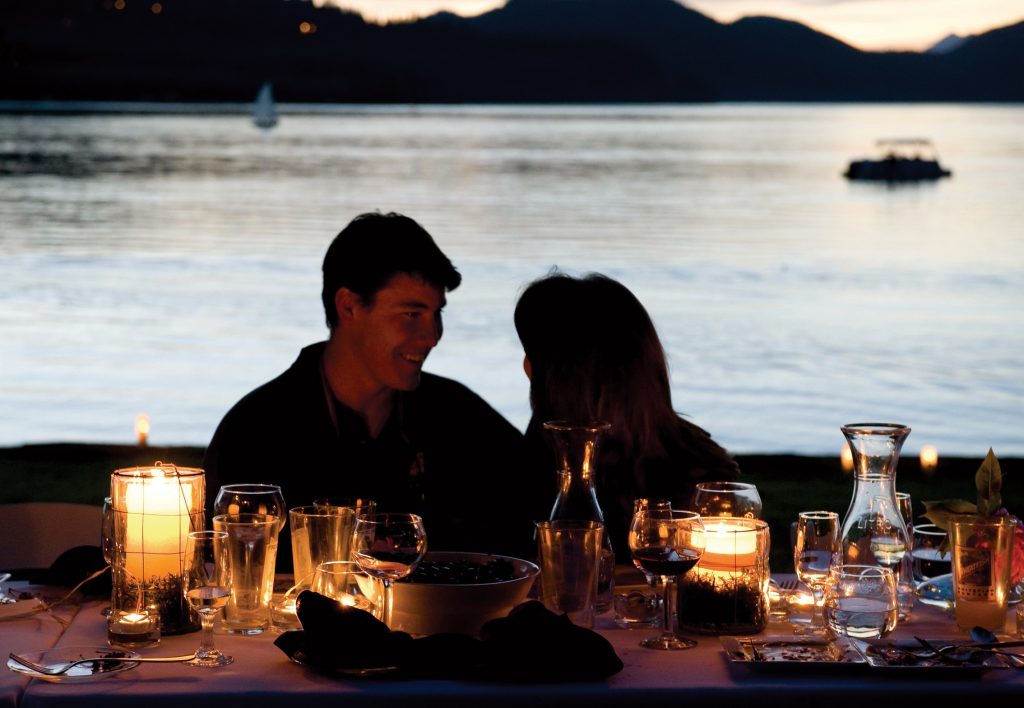 Seeley Swan Valley
Nestled between the Mission and Swan mountain ranges, the Seeley Swan Valley offers something for everyone year-round, with winter providing a little something extra for couples, whether you enjoy snowmobiling, cross-country skiing, snowshoeing or ice fishing. Bundle up at Double Arrow Lodge for a sleigh ride and a hot chocolate. In the summer and fall, paddle the Clearwater Canoe Trail. The river meanders gently for 3.5 miles before flowing into Seeley Lake. Other activities include golfing, biking and hiking nearby trails in the Lolo National Forest or the Bob Marshall Wilderness. The Seeley Swan Valley is a truly romantic—and fairly undiscovered—getaway destination.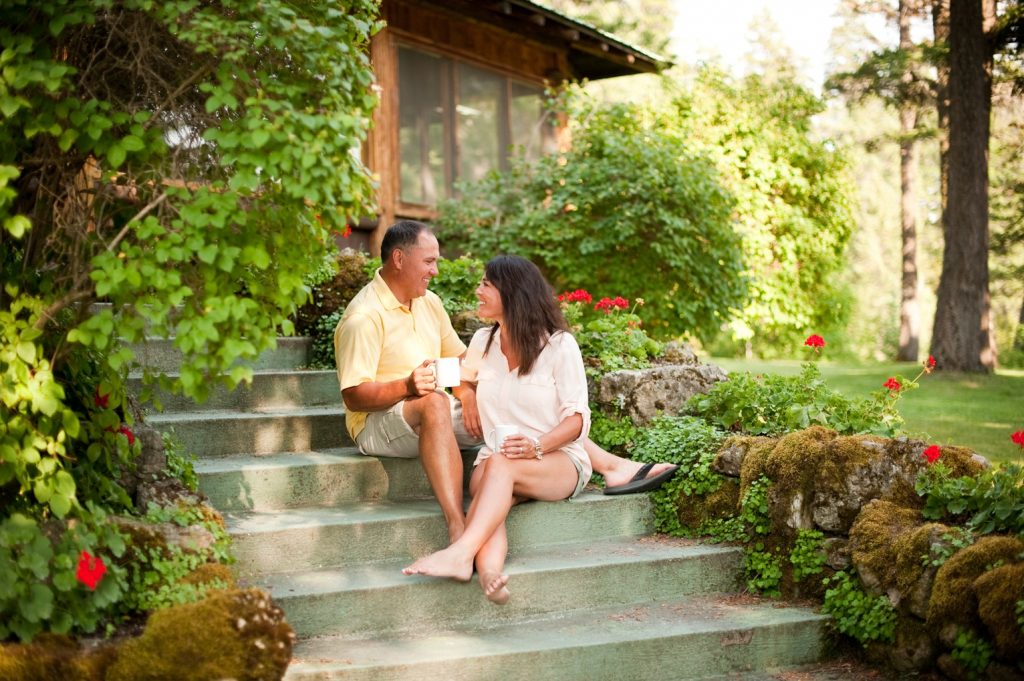 Bitterroot Valley
Couples looking for a little exploration and a true western experience complete with warm hospitality should look no further than Montana's Bitterroot Valley, stretching along Highway 93 through the charming towns of Lolo, Florence, Victor, Hamilton and Darby. The wood-façade buildings in downtown Darby provide an authentic Old West feel. Don't miss Darby's signature event, Darby Logger Days, which pays tribute to the town's logging roots. Recommended stops include the Darby Pioneer Memorial Museum and Lake Como (just a short drive west) for recreation options like water sports, hiking and mountain biking around the lake on well-maintained trails. Take a drive along the West Fork of the Bitterroot River for excellent fishing and a visit to Painted Rocks State Park where picturesque green, yellow and orange lichen covers the rock walls and granite cliffs. For some of the best winter skiing in Western Montana, visit Lost Trail Powder Mountain at the top of Lost Trail Pass on the border of Montana and Idaho.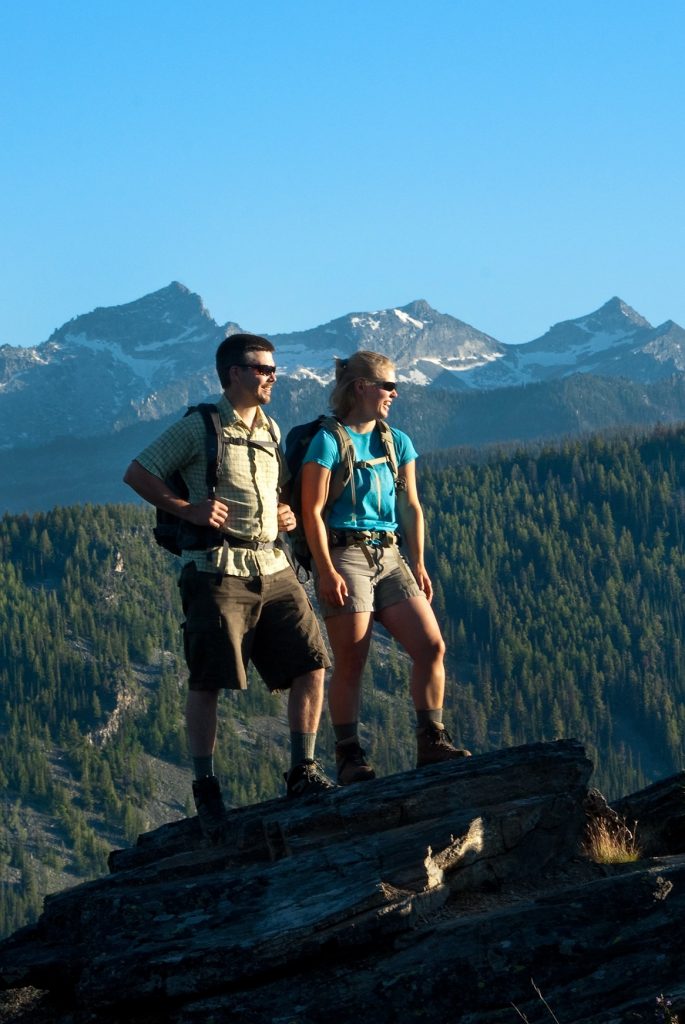 Glacier National Park
Glacier National Park is a honeymooner's paradise, welcoming couples year-round. Summer is the busiest time, spring and fall see less visitors and winter is one of the quietest times to explore. The famous Going-to-the-Sun Road traverses a mountainside and doesn't open in its entirety until plows have finished removing the snow up at Logan Pass, around the third weekend in June and closes again in October. However, the road is open to walkers, runners, hikers and bicyclists. Wildlife watching is always an exciting spring activity in the park, as the new offspring begin to emerge. Fall is a favorite, with vibrant changing colors against stunning mountains and crystal clear waters. Additional activities: Red bus tours and Sun Tours, hiking, horseback riding, boat cruising, stand-up paddleboading, all surrounded by stunning scenery.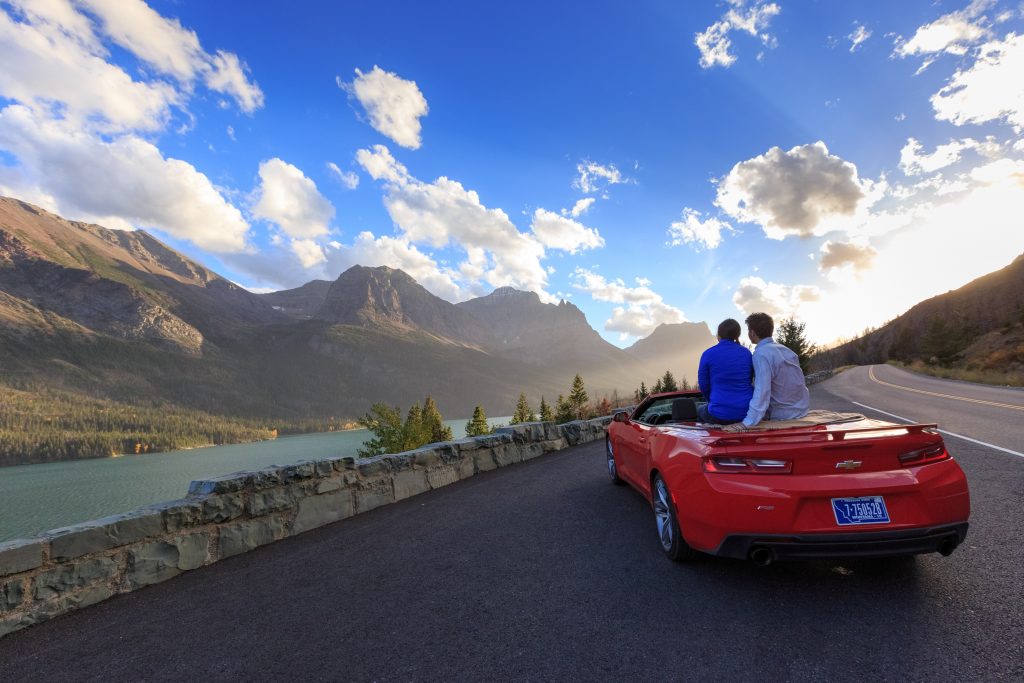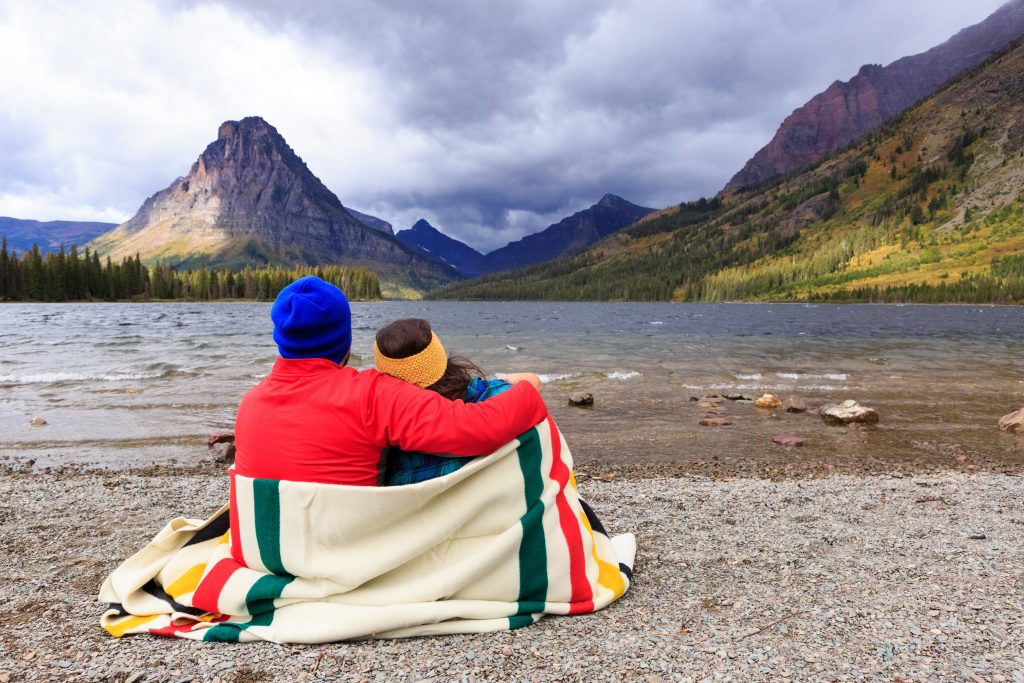 Luxury Guest Ranches
Western Montana is home to some of the most luxurious guest ranches in all of the U.S. Each one offers exceptional service tailor-made for your once-in-a-lifetime honeymoon. Spend time experiencing activities like horseback riding or ATVing at The Resort at Paws Up, hot air ballooning at The Ranch at Rock Creek or enjoying a romantic gourmet dinner by candlelight at Triple Creek Ranch. Lodging options can range from glamping tents to grand honeymoon homes featuring amenities like hot tubs and fully stocked kitchens. These guest resorts will take care of every detail, helping make unforgettable made-in-Montana memories.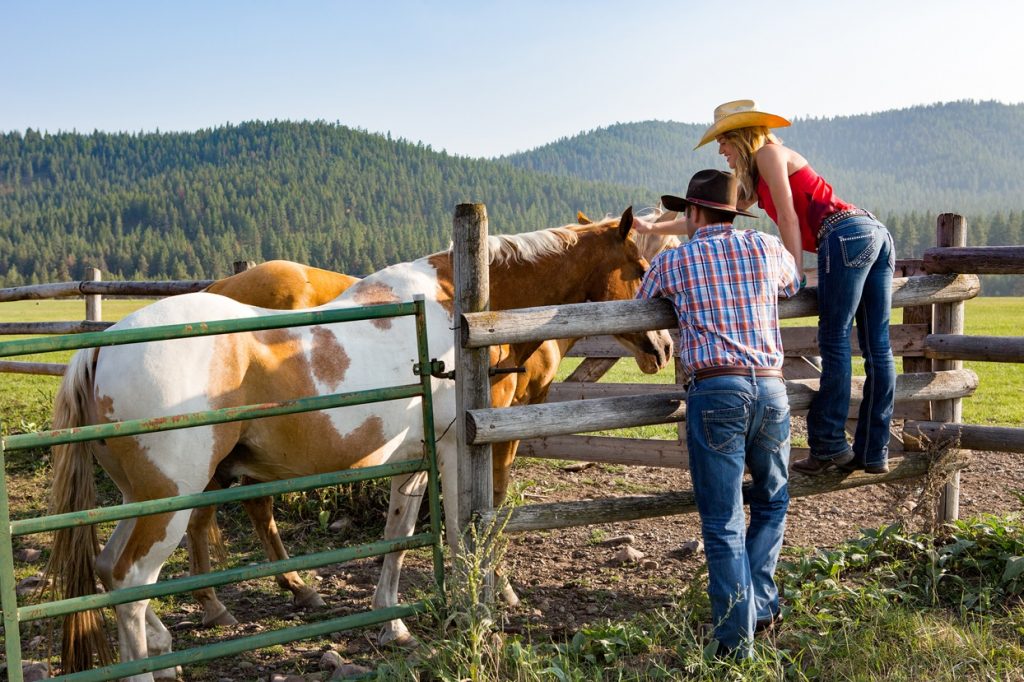 For more information on romantic inns and lodges, quaint bed-and-breakfasts and unique lodging throughout Western Montana, visit our tour operator website. If you need additional tour itinerary assistance, feel free to drop me a line; I'm always here to help.
Happy Honeymooning,
DP
May 8, 2017
Related: Bitterroot Valley, Darby, East Glacier Park, FIT, Florence, Glacier National Park, Hamilton, Lolo, Outdoor Adventure, Seeley Lake, Seeley-Swan Valley, Tour Operator, Unique Lodging, West Glacier, Whitefish