Part of my job as the Tourism Sales Manager for Glacier Country Tourism is to introduce Western Montana as a destination for meetings and conventions. I try to describe the beauty of Montana and the various meeting options planners will find here. But for a place as beautiful as this, the best way to showcase this corner of Montana is to let them experience it for themselves.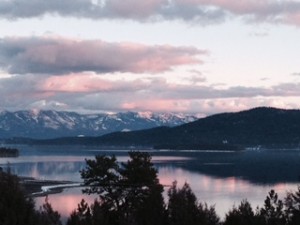 Earlier this month, Western Montana's Glacier Country hosted four meeting planners from around the U.S. and introduced them to our extensive venue selection for meetings and conventions. In cooperation with our three regional convention and visitors bureaus in Missoula, Kalispell and Whitefish, we spent time doing site tours at a variety of venues from a beautiful guest ranch to larger hotel convention facilities in Western Montana, as well as showcasing some of our great group attractions and activities.
After flying into Missoula International Airport, the FAM commenced in Missoula, Montana's second largest city, cultural hub and home of the University of Montana. With over 37,000 square feet of meeting space, the University of Montana is an ideal location for larger venue needs. Plus, several hotels are within walking distance or a short shuttle ride. For meetings that require everything under one roof there are several options in Missoula, including the Hilton Garden Inn Missoula with on-site catering and 22,000 square feet of flexible meeting space.
Missoula also has plenty of off-site options for receptions or events, including the Missoula Art Museum and Missoula Children's Theatre. Another great add-on: a tour through one of Missoula's many micro-breweries or distilleries. (Click here for additional tour suggestions to complement your meeting in Montana.)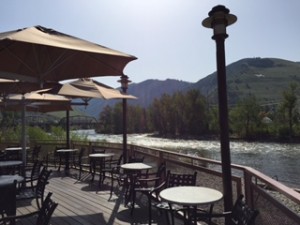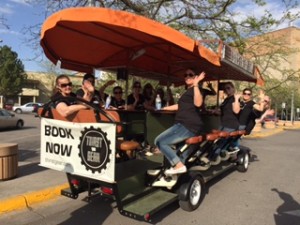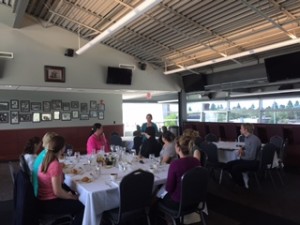 The next stop on the FAM tour was Kalispell, the largest city in the Flathead Valley and home to Glacier Park International Airport. Kalispell has great meeting venues, including the Hilton Garden Inn Kalispell and its 14,000 square feet of flexible meeting space, as well as the Red Lion Hotel Kalispell and its 10,000 square feet of meeting space. Adding a sense of adventure to any meeting agenda can easily be found along the waters of Flathead Lake or in the surrounding mountains with activities like hiking or horseback trail rides. We introduced our guests to an authentic western experience with the perfect combination of a cowboy chuck wagon cookout and sing-along before our trail ride into the hills at Artemis Acres Paint Horse Ranch.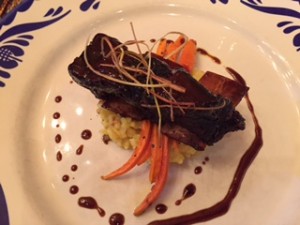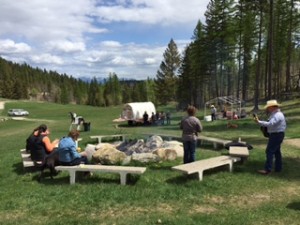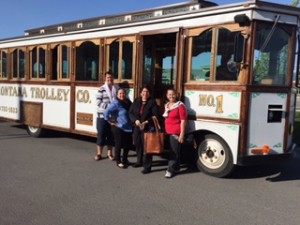 Our final stop was the mountain town of Whitefish, home to fantastic year-round conference facilities. Located on Big Mountain, Whitefish Mountain Resort offers world-class skiing in the winter, while the newly expanded base lodge is a great option for meetings or corporate retreats in late spring and early fall. Take advantage of their mountainside lodging options, as well as team building exercises at the Aerial Adventure Park or zip line course. Another stunning property in Whitefish is Grouse Mountain Lodge. With 11,000 square feet of meeting space, including a wine room for private dinners or receptions, Grouse Mountain Lodge is a full-service venue for meetings in Montana. Another option is The Lodge at Whitefish Lake. Sitting along the shore of Whitefish Lake, the lodge has 8,000 square feet of meeting space, a full-service spa and indoor and outdoor swimming pools They also have a lakeside tented pavilion with beautiful views of Whitefish Lake and Big Mountain. For activities, FAM guests were treated to a horse-drawn wagon ride at Bar W Guest Ranch, coffee tasting and a tour at Montana Coffee Traders and gallery and boutique shopping along Central Avenue in downtown Whitefish.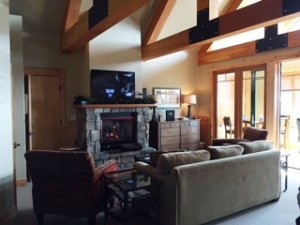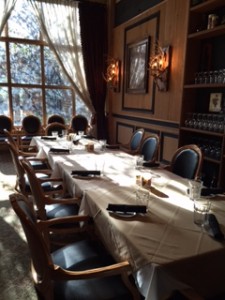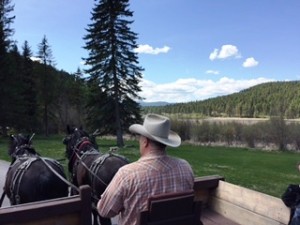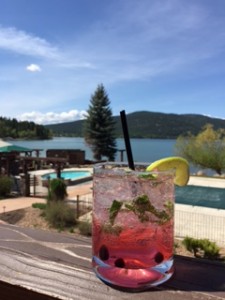 FAM guests were pleasantly surprised to learn several things about meeting in Glacier Country, including that spring and fall are perfect times to hold meetings in Montana. The shoulder seasons of April – May and September – October offer pleasant weather patterns and lower room rates. Montana does not have a sales tax and a lodging tax of only 7 percent makes Western Montana a real value to meeting planners and attendees. Convention hotel properties offer free Wi-Fi, free parking and complimentary shuttles from the airport. The abundance of locally sourced culinary options the FAM guests experienced received rave reviews. And when I asked them what their top reason would be for bringing meetings to Montana? They said it was our breathtaking scenery and western hospitality. Along with the fact that most venues are easily accessible with a short 10 – 15 minute drive from either Missoula International Airport or Glacier Park International in Kalispell, both of which offer daily direct flights to major cities in the U.S.
For more photos of our meeting planner FAM, search #MeetInMontana on Instagram and Twitter. If you are interested in Western Montana's Glacier Country for your next corporate retreat location, meeting or convention or are interested in attending an upcoming meeting planner FAM, drop me a line here.
DP
May 18, 2015
Related: Meeting Planner, Meetings & Conventions