Meeting planners often contemplate how to boost attendance at their next association meeting or add an element of intrigue to an upcoming corporate retreat, while attendees look forward to visiting a destination that they've never been to or taking part in an exciting outdoor experience or activity that is part of the conference program. The anticipation of these activities builds excitement and can revive and rejuvenate attendees after days of early wake-up alarms and spending long hours sitting indoors with back-to-back sessions. As a bonus, it allows them to see and enjoy the surrounding landscape the host community has to offer. And if there's one thing Western Montana can deliver, it's an ultimate outdoor adventure.
Adding an outdoor adventure to your next meeting agenda in Western Montana's Glacier Country is easy when you utilize Montana's most notable and stunning adventure assets–rivers, mountains and lakes—along with the services of professional guides and outfitters. Western Montana has professional, experienced and well-equipped guides to make group adventures easy, safe, educational and a whole lot of fun.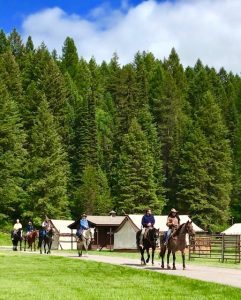 Rivers:
Glacier Country is home to some famous rivers­­–the Blackfoot, Bitterroot, Clark Fork and Flathead to name just a few–for both water recreation and fishing. From calm scenic floats to an exhilarating spring whitewater adventure, Montana's rivers can accommodate. A unique feature added to the Clark Fork River—that runs through the city of Missoula—is a man-made whitewater play area called Brennan's Wave, for adventurers to try their hand at kayaking or wave surfing on a river.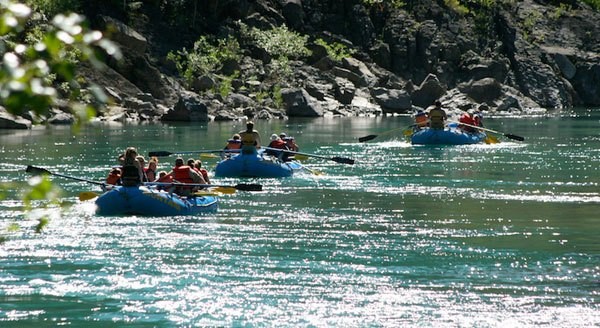 Fly-fishing on blue-ribbon trout streams and rivers in Montana was made famous by the movie A River Runs Through It. For groups looking to learn how to fly-fish or even those with experience, hiring a guide that knows the prime fishing holes and the right fly to use on any given day, can make the adventure a true success.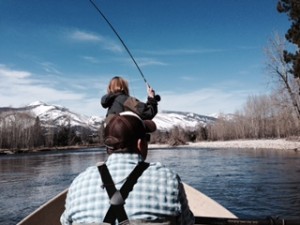 Mountains:
Western Montana is located in the heart of the Rocky Mountains, which does have its benefits when it comes to winter recreation. Winter snow brings ample accumulations to Glacier County's seven downhill ski and snowboard destinations, along with scenic cross-country skiing and snowshoeing opportunities. For groups that are ultra-adventurous, enlist a guide for a snowmobiling or dog sledding adventure. Plan a winter experience for your meeting attendees with a guided adventure into Glacier National Park with Whitefish Outfitters and Tours.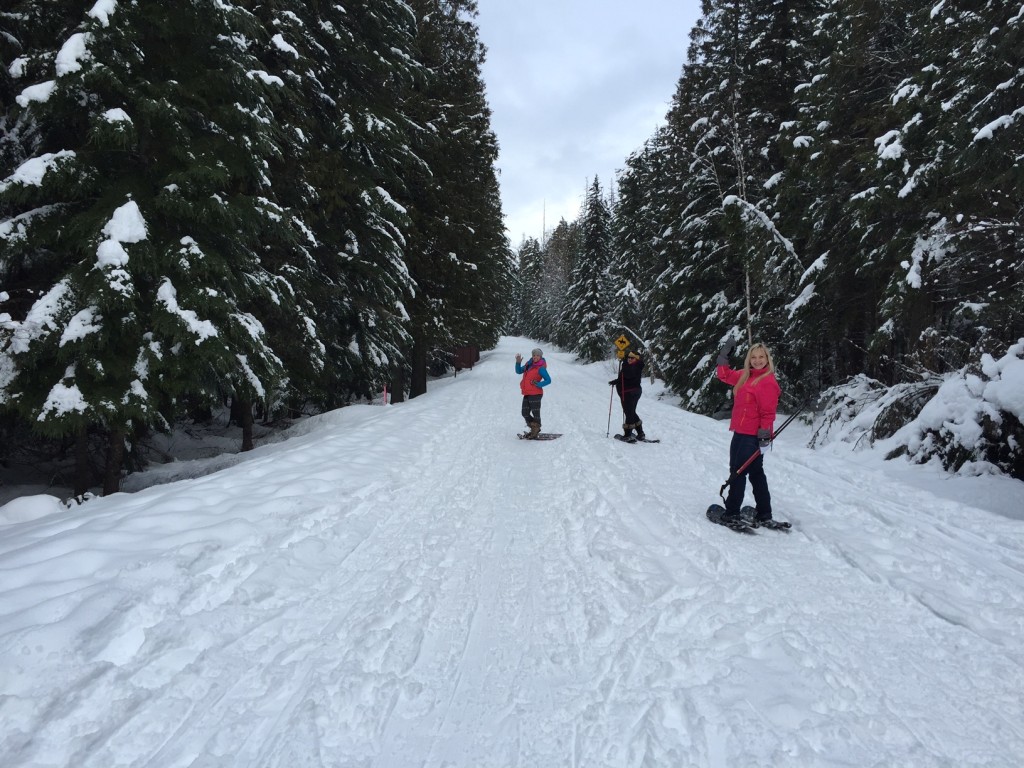 From late spring through late fall, easily accessible trail systems abound in Western Montana for exceptional mountain biking. There are multiple mountain bike rental facilities and guide services that can have the bikes ready and waiting for groups to arrive, jump on and hit the trails.

Western Montana is known as a hiker's paradise. From renowned trails in the Bitterroot Valley south of Missoula, go with Bitterroot Backpacking. Or with over 700 miles of hiking trails in Glacier National Park, it's best to use a guide's expertise to determine your groups ability and to make sure the hike is enjoyed by all participants. In addition, for groups planning a hike in Glacier National Park, Glacier Guides (the concessioner for all hikes in the park) can plan a customized excursion just for your group of meeting attendees.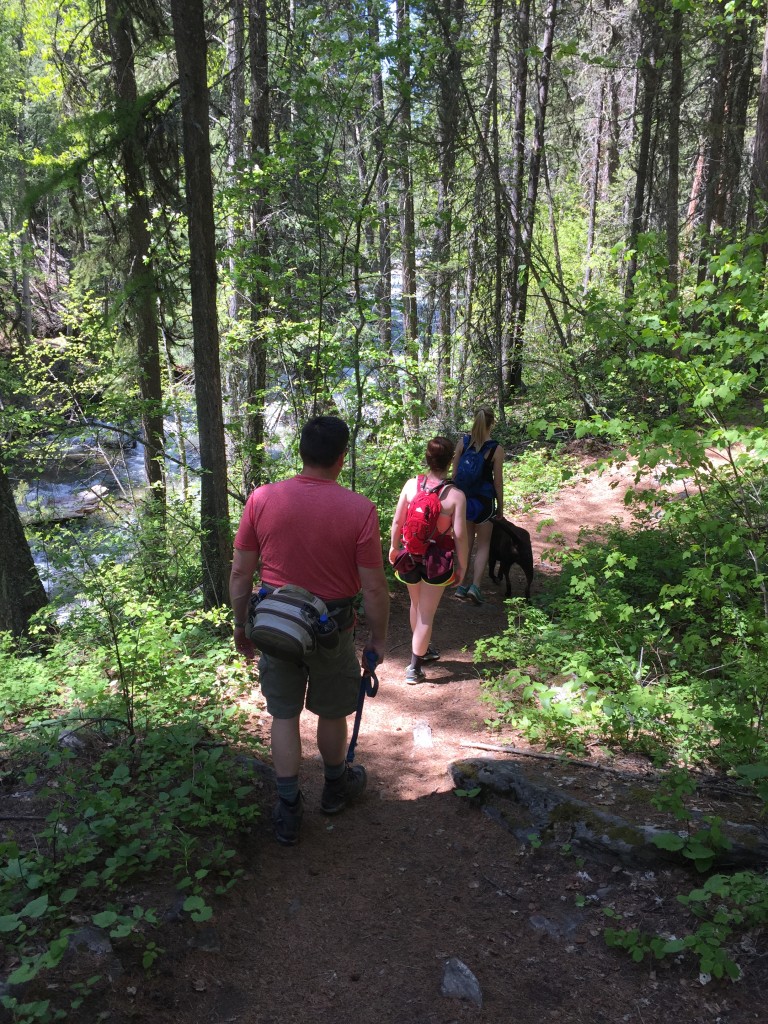 Oftentimes groups come to Montana and want to "cowboy or cowgirl up" on horseback to explore the region. Western Montana has numerous options for both the novice and experienced riders when it comes to enjoying the area on horseback. Plus, some of the best views of the region come from riding the ridgelines.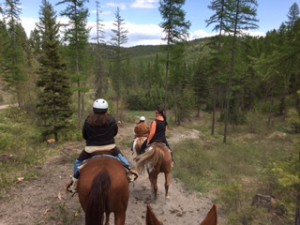 Lakes:
Like the incredible rivers in Western Montana's Glacier Country, the lakes are pretty spectacular as well, offering year-round recreation. Some of the most notable lakes are Lake Como, Lake Koocanusa, Seeley Lake, Whitefish Lake, Lake McDonald and Flathead Lake–the largest freshwater lake in the West.
It's easy to book a sailing trip or charter a larger boat for a lunch or dinner cruise on Flathead Lake with Far West Boat Tours. Groups can opt for a wooden boat excursion on Lake McDonald in Glacier National Park or enlist a guide for a group lesson on stand-up paddle boards on Whitefish Lake.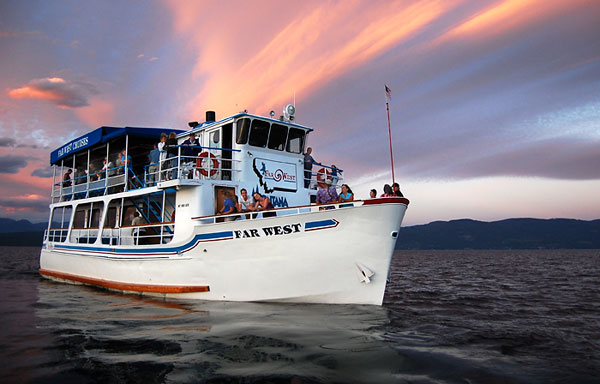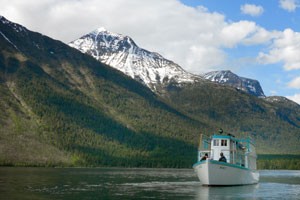 Kayaking and canoeing can be done on both lakes and rivers in Western Montana.  Some sections of rivers provide calm and uncrowded paddling while other parts require excellent paddling skills. Hiring a guide that knows the waterways well is always in the group's best interest.
*Not only do professional guides and outfitters know the rules and regulations for the mountains, tribal lands, wilderness areas and waterways in Montana, they can assist with the right permits, licenses and equipment needed to make your meeting excursions trouble free and memorable.
For more information on meeting facilities in Western Montana, visit our Glacier Country meetings website. Or, if you're looking for more information on adding an outdoor adventure to your Western Montana meeting, drop me a line; I'm always here to help.
Meet in Montana,
DP
Updated August, 2022
April 7, 2016
Related: Glacier National Park, Incentive, Kalispell, Meeting Planner, Meetings & Conventions, Missoula, Outdoor Adventure, Unique Venues, Whitefish, Winter