Meeting in Montana is an unforgettable experience, and while most destination meetings take place during the spring and fall seasons, our secret season of splendor is actually winter. If your group is headed to the area for a meeting or retreat during this magical time, then adding in a spectacular off-site outing is just the thing to make a trip here unforgettable.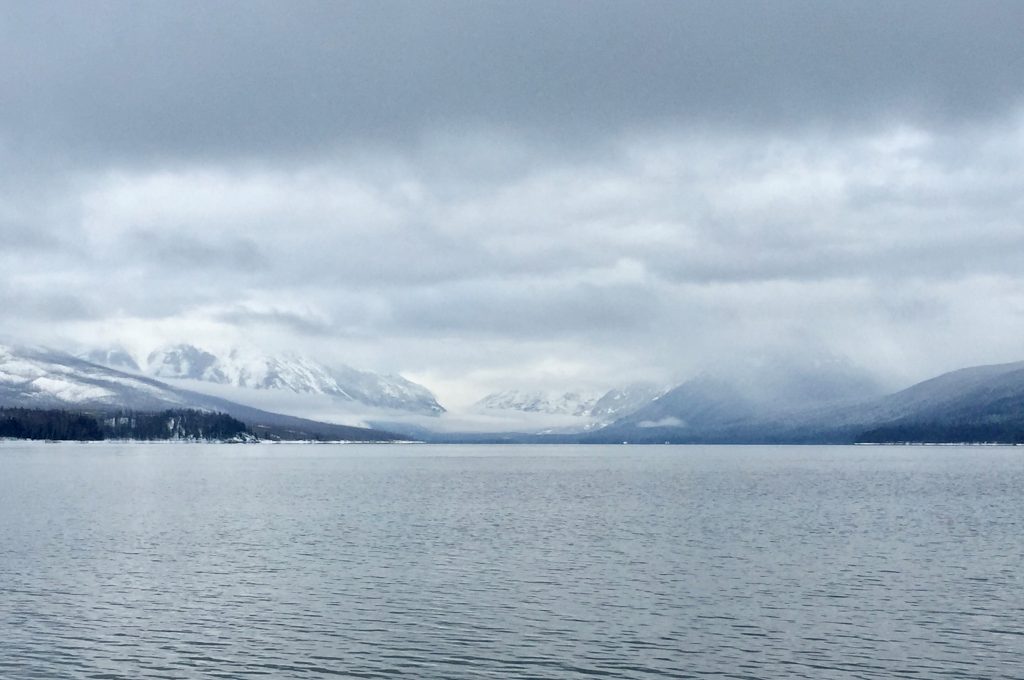 If you're curious about off-site activities (that are easy enough for all attendees to participate in), it should be noted that our region boasts one of the most beautiful places in the world: Glacier National Park. It's no secret that Glacier National Park is absolutely jaw-dropping during the summer months, but the park is even more amazing during winter. While July and August are the most popular times to visit, the park is open year-round, and each season provides its own distinct experience within the Crown of the Continent. Plus, winter is one of the most peaceful times to visit the park. This time of year offers snow lovers quietude, and some of the most pristine Montana powder. Because of the small crowds, it feels like the park is your own personal playground. Bringing your clients to Montana during the winter season provides them with an unforgettable experience. Here are some of the best ways to explore Glacier National Park's winter wonderland.
Snowshoeing
For a serene winter experience, strap on a pair of snowshoes and explore Glacier National Park's Lake McDonald Valley. During winter (January – March), the National Park Service offers free ranger-led tours on Saturdays and Sundays. Suitable for varying ages and abilities, these walks encourage participants to search for signs of wildlife and discover plants and animals that call the park home. In addition, the Going-to-the-Sun Road, the shores of Lake McDonald and the trail system at Marias Pass offer prime snowshoeing. For guided tours and a truly local outdoor experience, chat with our friends at Glacier Adventure Guides. They will be happy to cater to your group's needs.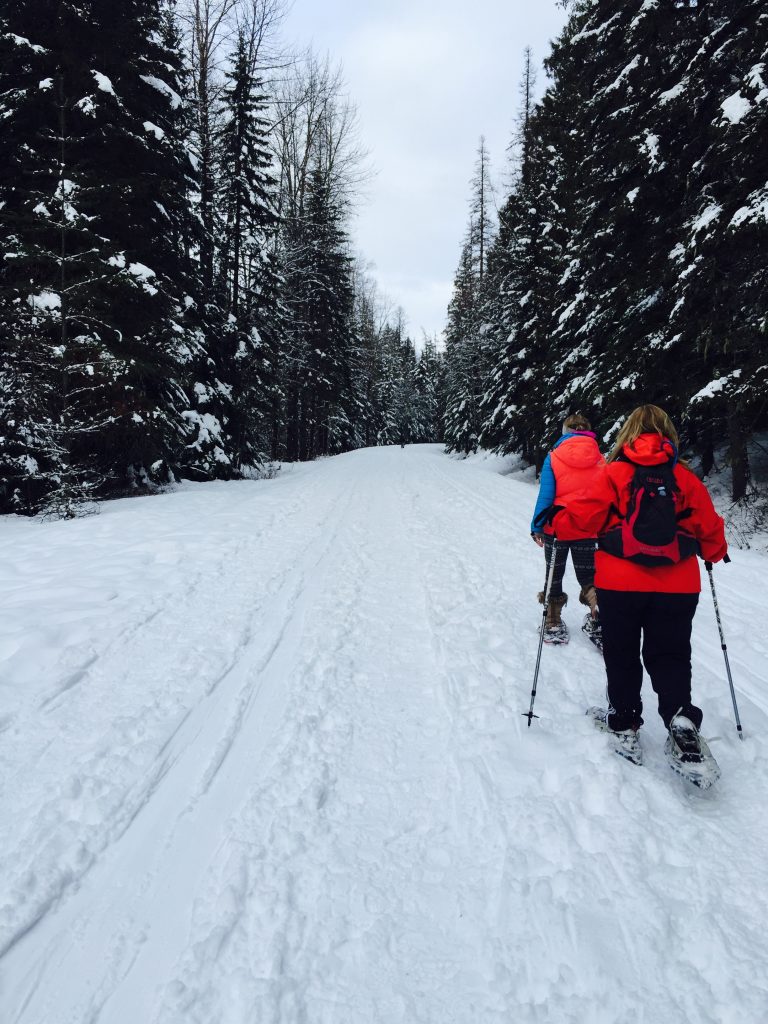 Cross-Country Skiing
One of the best ways to explore the snow-covered Going-to-the-Sun Road is cross-country skiing. During the winter, most of the road is closed to vehicular travel and snowfall creates a sanctuary for cross-country skiing. The road is plowed from the west entrance to Lake McDonald Lodge, and snow lovers can access the road just past the lodge. Start your morning with a meeting and then set off on a tour to explore this incredible winter wonder.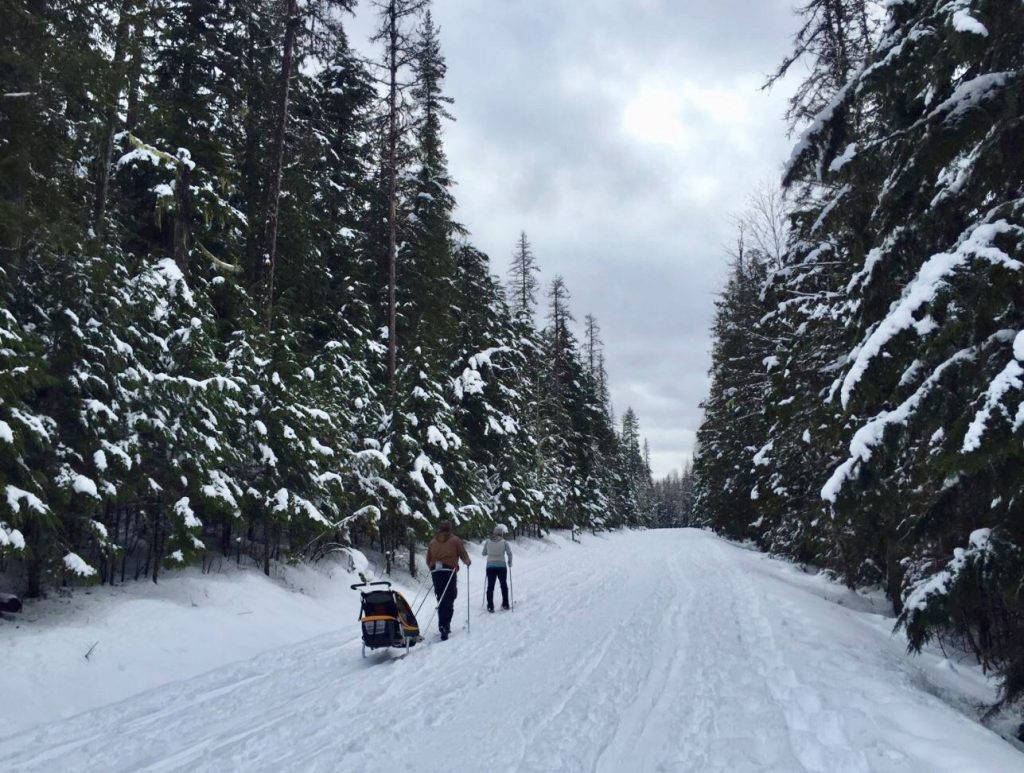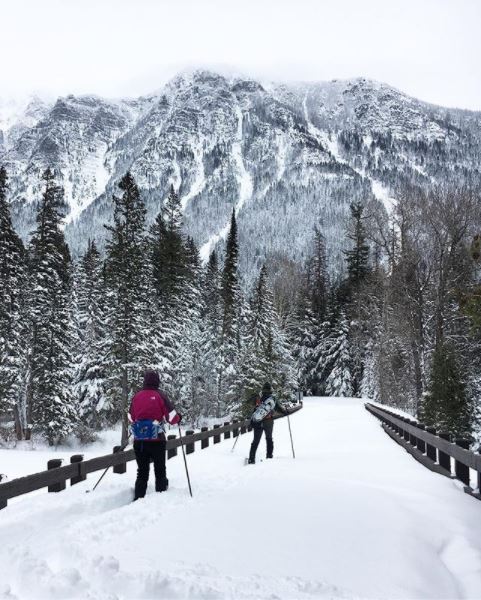 After spending the day playing in the park, we suggest visiting the Izaak Walton Inn to warm up with delicious comfort food and local Montana spirits. You'll be glad you did.
For more information on meetings and group activities in Western Montana, visit our Glacier Country Tour Operators website or, if you need planning assistance, reach out to us directly. We're always happy to help.
Happy exploring!
December 8, 2017
Related: Essex, FIT, Glacier National Park, Outdoor Adventure, Tour Operator, Winter