Here is the scenario: you've selected that perfect city to host your next Montana meeting or corporate retreat. Your attendees are registered and excited, materials are in order and now it's time to plan the fun part, the sightseeing tour. We know the meeting is the most important part of the event, but don't forget that attendees look forward to finding out about the destination that you've chosen. In Western Montana, we recommend the kind of sightseeing where you talk, eat, drink and play with the locals. This ensures a memorable meeting and something participants will talk about and bond over for years.
Work it Out in Montana
Exercise is such an important part of life and you have many attendees that make a point of getting up early to get that workout in before their day of listening and learning. Planning an exercise outing or walking tour is a great way to see the destination and meet the locals.
Meeting in Missoula: Plan a hike to the M on Mount Sentinel above the University of Montana overlooking the city views is a breathtaking experience. With 11 switchbacks and a gain of 620 feet of elevation in 1 mile, the hike–and the views from the top–are sure to get that heart rate pumping.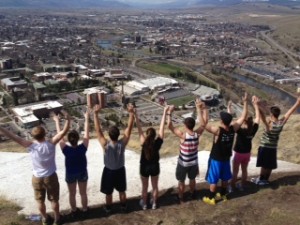 Meeting in Whitefish: If your meeting location is Whitefish, the Whitefish Trail is a perfect addition to your early morning or afternoon. Whether you plan to have mountain bikes ready and waiting for your attendees or have them bring their running or hiking attire the 26 miles of natural surface through forested and rural areas offer hikes as short as 1 hour and with 7 trailheads to choose from, you find something for everyone.
Meeting in Kalispell: Kalispell has a variety of offerings, but one of my favorites is Lone Pine State Park. With more than 6 miles of hiking trails and a perfect birds-eye view of the Flathead Valley below, your attendees will be both inspired and accomplished. An added bonus: the bonding that takes place is a win-win.
Add Some Hops and Spirits
The microbrew industry is more than alive and well in Montana with 19 breweries in Western Montana's Glacier Country alone. Take a behind-the-scenes tour and learn about milling, mashing, fermentation and bottling at Kalispell's newest brewery, Kalispell Brewing Company. After the tour, relax on their roof-top patio with a cold one.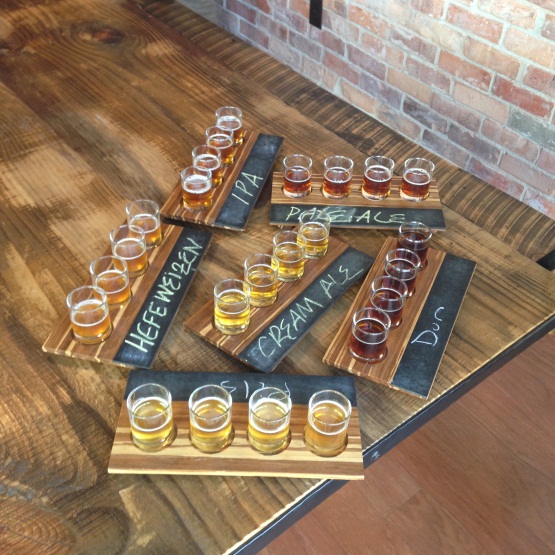 Tour Missoula's finest breweries by jumping on Thirst Gear (yes, it's a bike with 15 seats) and use peddle power. If you are looking for a less strenuous way to visit the breweries, let Tap Room Tours escort you through town and visit one of the local's favorite, Kettlehouse Brewing Company to taste their famous Cold Smoke Scotch Ale. In fact, it is so good the local ice cream hot spot in Missoula, The Big Dipper, creates a popular Cold Smoke ice cream in the summer months.
If Whitefish is home to your meeting, schedule a tour of The Great Northern Brewing Company, founded by the great-great grandson of brewing pioneer Henry Weinhard and learn how the city of Whitefish was chosen as its home.
Western Montana is also home to distilleries that utilize area flavors to create handcrafted batches of rum, whiskey, gin and moonshine. Take a behind-the-scenes tour to learn the fine art of distilling grains, followed by a yummy tasting.
Fun-filled and Scenic Driving Tours
If you're meeting in Montana from late May through late September and Whitefish or Kalispell is your meeting location, consider a reservation on a historic red bus tour in Glacier National Park. The Huckleberry Tour begins in May, while other tours commence upon the opening of the Going-to-the-Sun Road, (typically in mid-June), and run through late September. For a complete list of tours and schedules visit their website.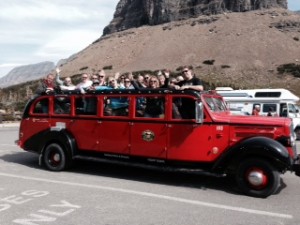 For Missoula meetings, we recommend a beautiful drive down the Bitterroot Valley (approximately 50 miles). Framed by the beautiful Bitterroot Mountain Range to the west and the Sapphire Mountain Range to the east, the scenery is stunning. Visit the town of Hamilton for some great made in Montana items to take home or a quick bite of lunch. A must-see stop includes the beautifully landscaped 27-acre summer home of the former owner, Copper Baron and millionaire Marcus Daly and his wife Margaret. Built in the 1800s, it is open for regularly scheduled tours during the summer or by appointment during the rest of the year.
On the way back to Missoula, stop in Stevensville at the Historic St. Mary's Mission and learn about one of Montana's oldest pioneer settlements. Just north of Stevensville, schedule a tour at the popular Lee Metcalf Wildlife Refuge where their experts will introduce your attendees to some of the 200+ species of migratory birds that visit, including great blue heron, bald eagles and osprey. Even the "non-birder" will be impressed.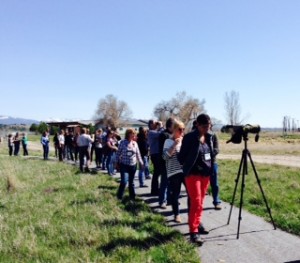 These are just a few sightseeing ideas that can make your meeting in Western Montana sparkle a little brighter. And remember, we're here to help (feel free to drop us a line here) and are happy to provide additional suggestions or information.
March 10, 2015
Related: Meeting Planner, Meetings & Conventions