There are a few destinations that are known around the world. One of them: the American Rockies. Spanning across six states—Montana, Idaho, Wyoming, Utah, Colorado and New Mexico—the Rocky Mountains offer distinct experiences for every type of visitor. When putting together an American Rockies itinerary, there are numerous destinations, areas, activity options, experiences and attractions that are ideal for showcasing this part of the United States and creating a memorable trip with your clients in mind.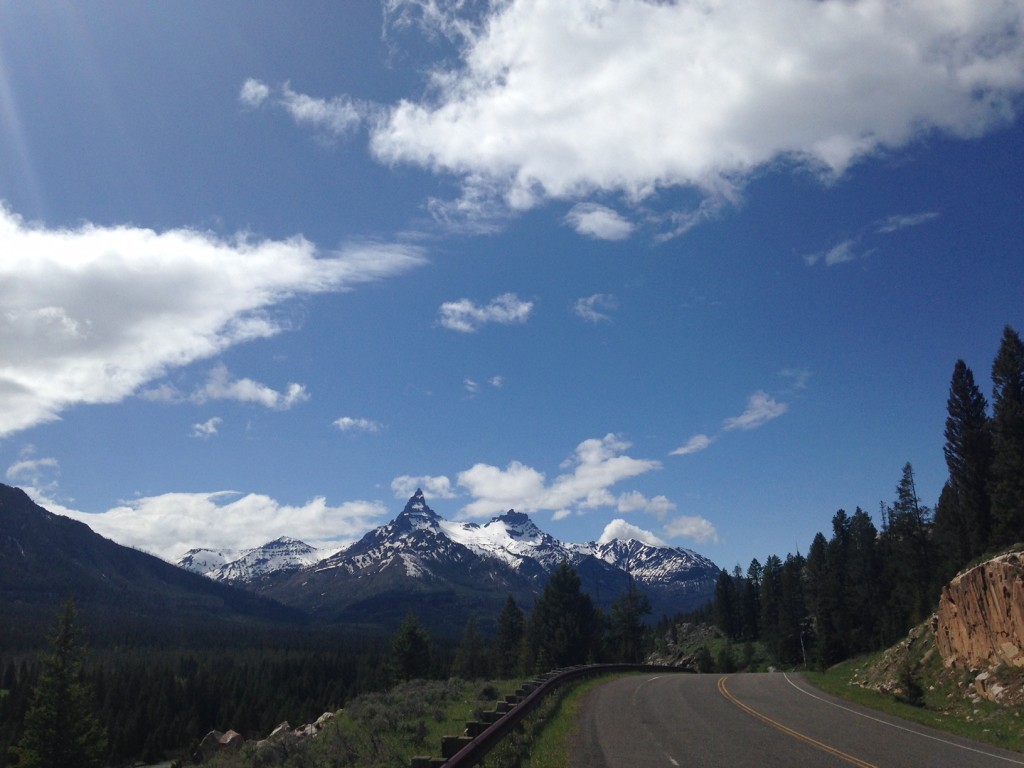 However unless your clients have a limitless budget (or are spending a part of their lives as a vagabond) it's better to look at some of the top attractions and not-to-be-missed highlights when putting together a trip to the American Rockies. To help you in your travel planning, I've compiled a list of 10 of the best reasons to visit this amazing region.
1) The National Parks
The American Rockies are home to some of the most well-known national parks in the country, including Glacier National Park, Yellowstone National Park and Rocky Mountain National Park. And while there are several parks in the region, each one offers something unique and awe-inspiring.
Located in Montana, Glacier National Park takes you back in time as its landscape shows the impressive force of ancient glaciers that carved out the park's terrain, from its jagged mountain peaks to lush mountain valleys and deep lakes. Today, Glacier National Park is home to an estimated 25 glaciers. Keep in mind that the remaining glaciers are much smaller than the massive glaciers that carved the Crown of the Continent.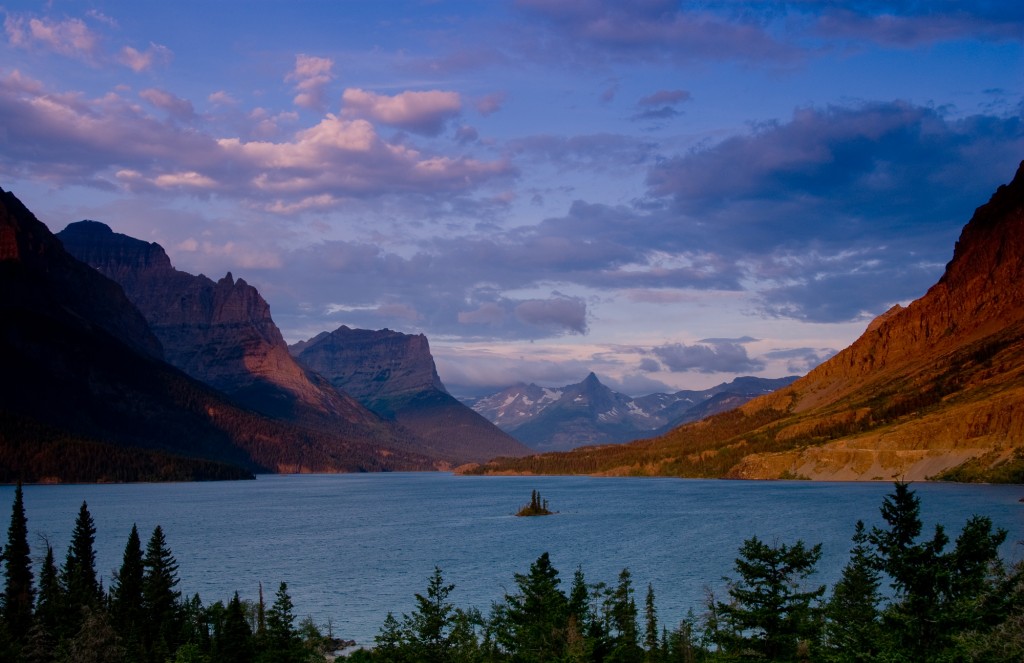 Yellowstone National Park, located in Wyoming, Montana and Idaho, was the first national park in the United States and is home to one of the few geyser basins around the world and undoubtedly the most well-know—Old Faithful Geyser. The majority of the park is located in Wyoming and sits atop an active super volcano, creating hundreds of thermal features throughout the park.
Colorado's Rocky Mountain National Park is well-known for the 48-mile-long highway that traverses the park, Trail Ridge Road. This road begins at over 8,000 feet (2,438 meters) in elevation and reaches an elevation of over 12,000 feet (3,657 meters), providing a plethora of viewpoints looking down on the valley floor and on to the neighboring peaks.
Additional magnificent national parks in the region include Grand Teton National Park, Great Sand Dunes National Park and Preserve, Mesa Verde National Park and Black Canyon of the Gunnison National Park.
2) Yellowstone in the Winter
Working at Rocky Mountain Holiday Tours, I am exposed to many beautiful destinations. However there are a few that I would consider a true "bucket list" destination. For me, Yellowstone National Park in the winter is at the top of my list.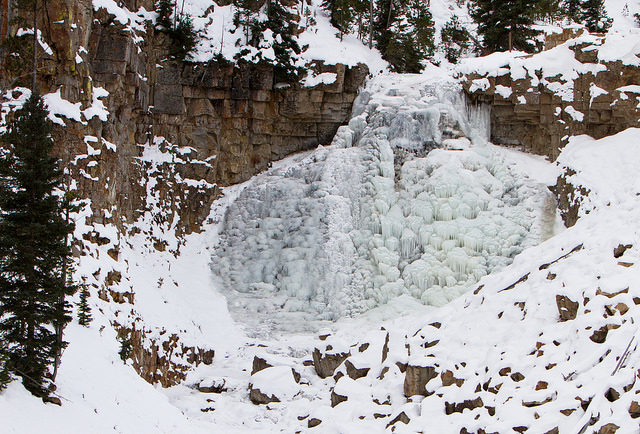 Known worldwide for its thermal features, it's no wonder that every summer more than 3 million visitors come to Yellowstone National Park. If you've ever been there during this time, you know that it can get a bit crowded in the park during the high summer season as crowds gather at the viewpoints, on the boardwalks, in the restaurants and on the side of the road to snap photos of the wildlife. While summer can be busy, winter in the park is just the opposite and offers your clients a pristine look at this quiet season. Your clients will travel into the park on a snowcoach and be awed by the snow-covered landscape, wildlife playing in the snow and most of all, the absence of crowds and cars. Instead, they can spend a day leisurely traveling about the park in small groups on a motorcoach or snowmobile, enjoying some cross-country skiing, watching Old Faithful (up close and personal without many other people) or simply sitting back and enjoy the serenity of Yellowstone National Park's winter wonderland.
3) Skiing and Snowboarding in Montana, Wyoming, Utah, Idaho, New Mexico and Colorado
If your clientele enjoys skiing and snowboarding, then the Rocky Mountains are the perfect place for their winter trip! While most people are familiar with Colorado's Vail, Aspen and Breckenridge, and although they offer an incredible atmosphere with great runs, there are more than 50 ski resorts throughout the six states with many lesser-known mountains that feature equally spectacular skiing, but at a lower cost and with shorter lift lines.
Idaho's Schweitzer Mountain sits just outside the quaint town of Sandpoint and offers some of the most amazing tree skiing in the United States with over 1,200 acres in the Selkirk Mountains.
Montana is home to the two world-class ski resorts: Big Sky Resort and Whitefish Mountain Resort. Located south of Bozeman and north of Yellowstone National Park, Big Sky Resort offers over 250 runs and lots of mountain to explore while Whitefish Mountain Resort is perfect for those who prefer the more intimate mountain feeling, with 105 marked runs. Plus, it's located only a few short miles from Glacier Park International Airport and Kalispell.
Wyoming's Jackson Hole Mountain Resort is world-renowned for its challenging and steep terrain. With its great snow conditions and its location in the charming town of Jackson Hole, it's quickly growing as a top destination for downhill skiers and snowboarders.
Located in Utah, Park City is perhaps one of the easiest ski resorts to get to as it sits only 30 miles southeast of Salt Lake City. It's gained popularity over the years and has become one of the training locations for many Olympic skiers and snowboarders. Plus, with the merger of Park City and Canyons, it's now America's largest ski resort.
Largely forgotten in the ski industry is New Mexico. This is where I got my start in snowboarding and our family vacations were almost exclusively spent at a ski resort in New Mexico, so much so that our last vacation there was mainly spent looking for a vacation cabin to purchase. My two favorites: Angel Fire Resort and Taos.
Living in Colorado, I have lots of options but my resort of choice is generally Copper Mountain. The lines aren't terribly long, the prices are reasonable and although the mountain is busy, it never seems crowded. The patio bar at the base also makes a very good spiked hot chocolate and has good specials on screwdrivers for après-ski.
4) Whitewater Rafting
The mountains bring snow, the snow brings runoff and that runoff creates ravenous rivers. The rivers in the American West feature some of the best whitewater rafting around and have rapids that rage at a variety of levels. With such diverse river flows, whitewater rafting is not just for the young crazy adventurous type but for the entire family.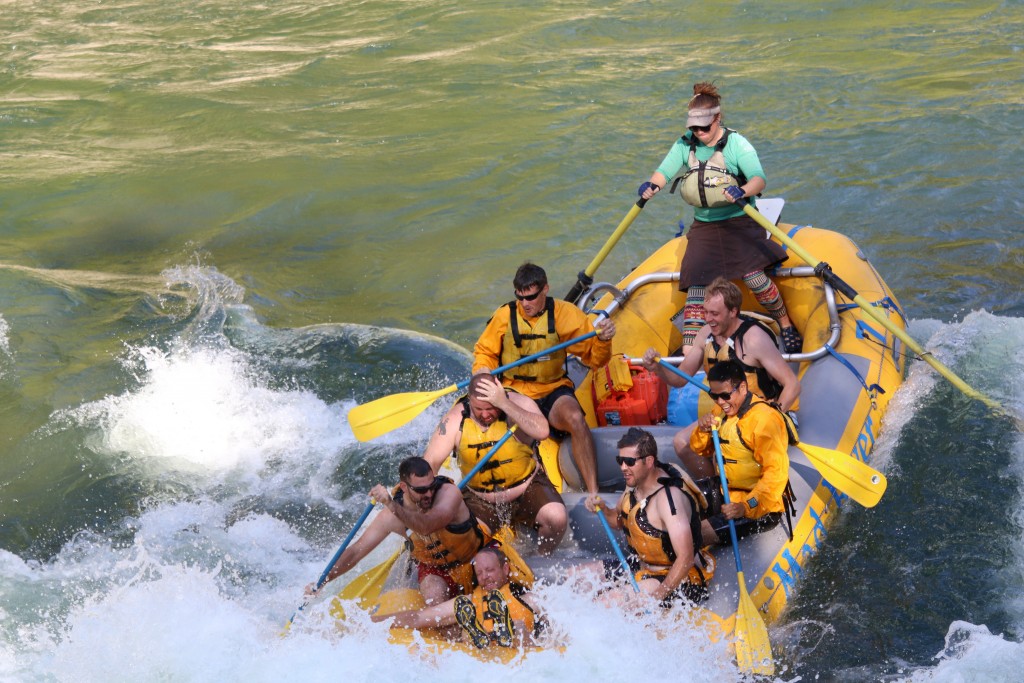 Rocky Mountain Holiday Tours works with various rafting companies and their seasoned guides to ensure your clients can run the rivers in a fun, safe environment. Plus, whitewater rafting is a different way to experience nature and offers a new perspective that looks toward the shoreline, not out from it. Follow the pathways of the melting snow from Glacier National Park, Yellowstone National Park or Rocky Mountain National Park and you'll likely see some of the eagles, bears and other animals that make their home near these waters.
5) Backpacking and Hiking
Your clients work hard. And chances are much of their time is spent on email or social media channels, while their children spend time on video games or tablets. The truth of the matter is that technology takes away our interaction with nature, which is one of the key attributes of visiting the American Rockies. I live in this region and can become distracted by daily life and online happenings, which is why every year I make it a point to get out and hike on the weekends. Recently I began backpacking adventures and although I take my phone for photos or emergencies, most of the time it stays in airplane mode or shut off. It's about disconnecting from the emails, facebook (or Reddit in my case) and enjoying the sights and sounds of the world that we live in…the sights and sounds that surround us daily and are a large part of a trip to this corner of the world.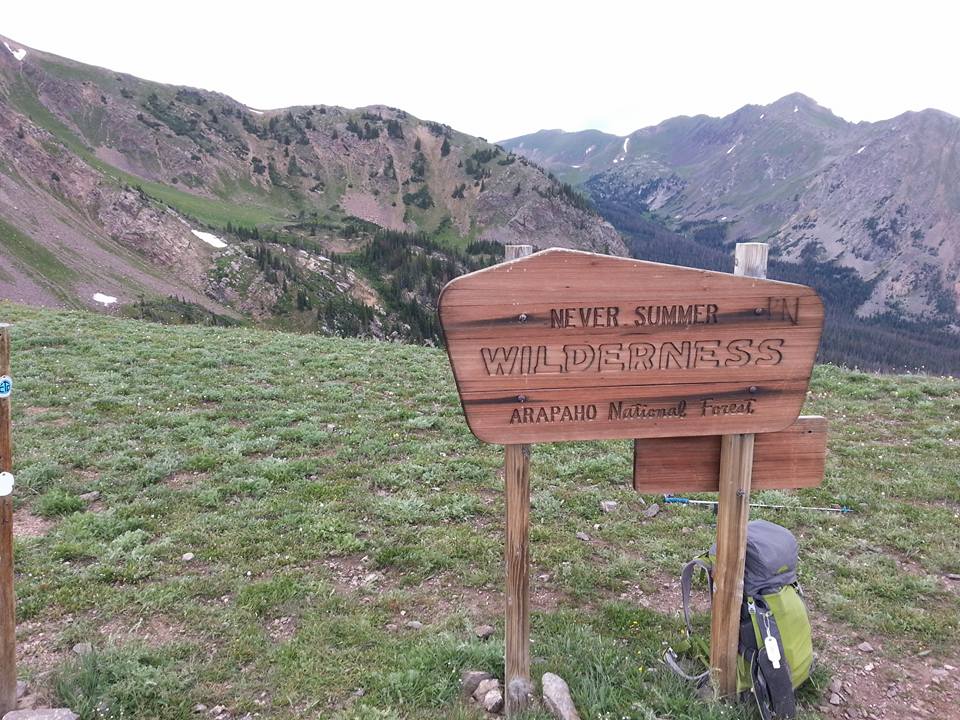 Throughout the American Rockies there are thousands upon thousands miles of hiking trails and hundreds of amazing backpacking destinations. My most recent trip was to The Cirque of the Towers in the Wind River Range of Wyoming. There were six of us in the group and we spent five days hiking, fishing, lying next to the lake and enjoying conversations and time in nature. Sure, at the end of the trip, we're ready for a good meal, a hot shower and our beds, but we wouldn't trade the experience for anything.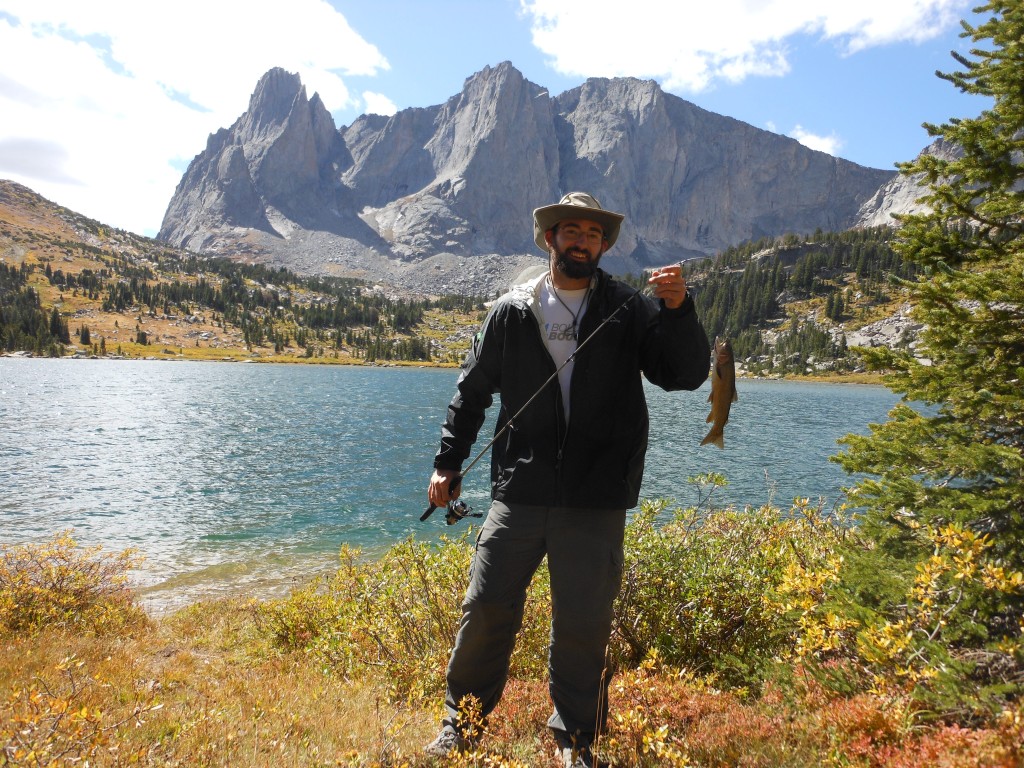 This annual trip and the memories that we create exploring this region already have us looking forward to our third annual trip in 2016. On our short list: Montana's Bob Marshall Wilderness, Wyoming's Teton Range and Colorado's Roosevelt National Forest.
6) Visit a Guest Ranch
The American West is notorious for our cowboy and ranching heritage and that tradition carries on today. There are hundreds of all-inclusive ranches throughout the region, with experiences that include everything from the high-end luxury ranches (where your clients can expect to be pampered and dine on food prepared by a five-star chef) to authentic working ranches that will have them on horseback most of the day as they work with cattle, check fences or take care of the horses. The most common ranch type—the guest ranch—sits between those two and offers its guests amazing home-cooked meals served family style, leisurely trail rides and the opportunity to experience team penning or other arena activities, with a focus on providing a glimpse into the life of a cowboy or rancher but without the long working hours. Visiting my first ranch years ago is what drove me to my current job title and was by far one of my best vacations, so much so that I will be continuing to visit guest ranches as my personal vacation for years to come.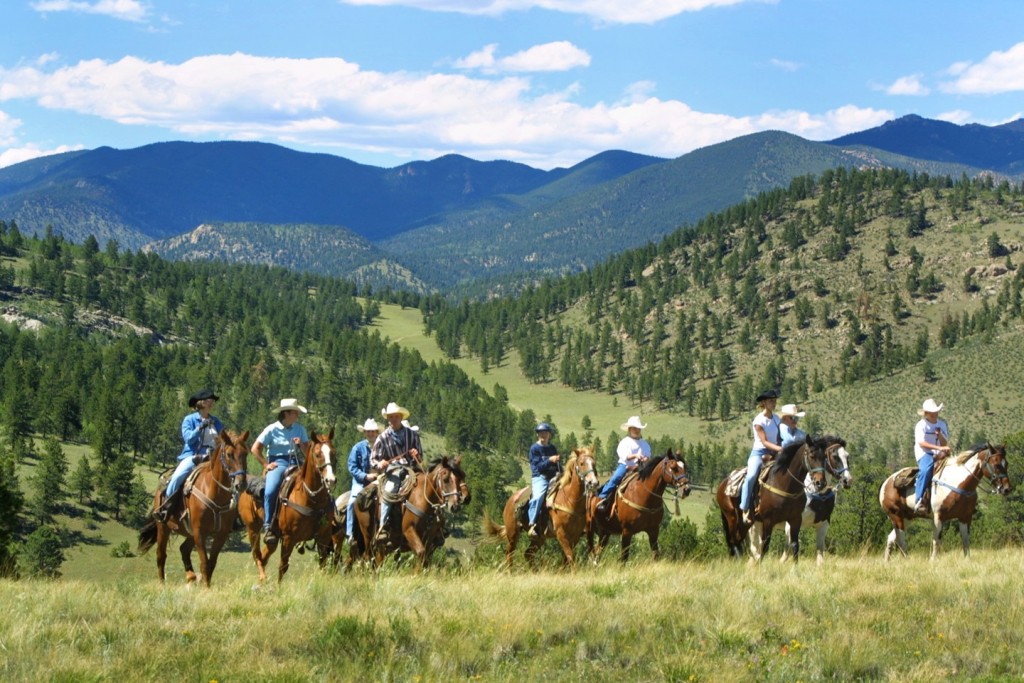 7) Abundant Wildlife Watching and Fly-Fishing
If your clients are interested in a trip where they will be able to see wildlife in their natural habitat, Montana and Wyoming are the perfect destinations. The opportunity to see wolves, bears, moose, elk and bison is fairly limited in the United States, but is abundant in this area. Conservation efforts across the region have brought the population of these animals back to strong numbers. It's not unusual to see a herd of 100+ elk anywhere across the region, a herd of bison freely roaming around Yellowstone National Park or a bear or moose on one of your hiking adventures. Wolves are more of a rarity but around Yellowstone National Park, and parts of Montana, there are some great companies that focus on spotting wolves and offer early morning wildlife watching tours.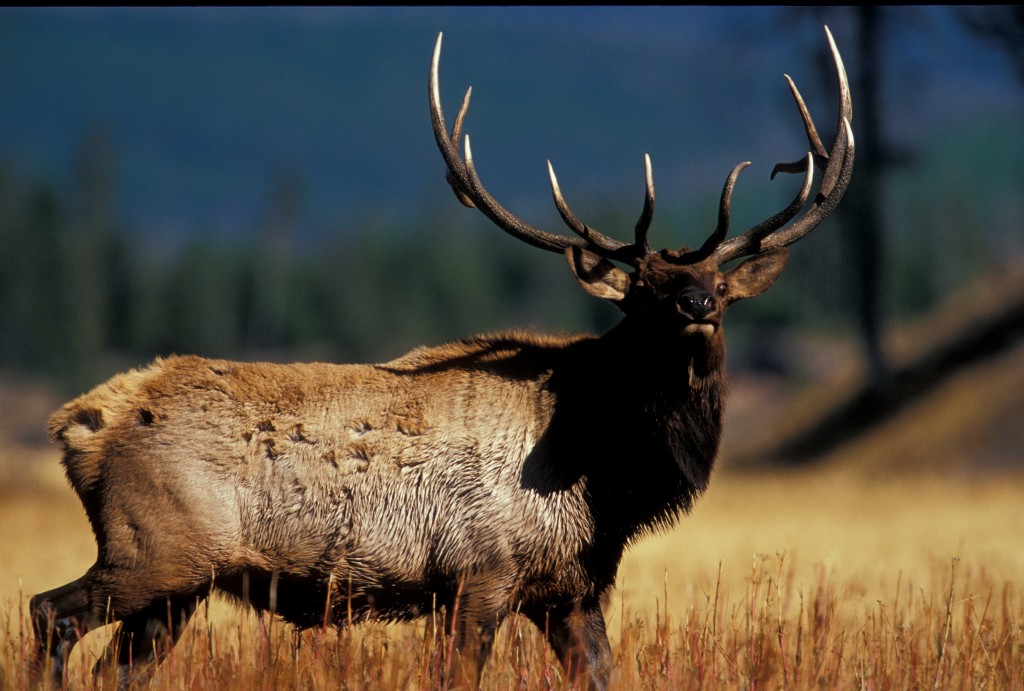 In addition, the rivers and streams in Colorado, Wyoming, Montana and Idaho have offer some of the best fly-fishing in the world, while their mountainous lakes are filled with wild trout.
8) Historic Trains
The American West has a strong mining history, which brought in many railways. A number of those historic railways are operating today and showcase the rich mining history of the region and offer a great way to see the beautiful area that they operate in. Take a ride back in time aboard the Durango and Silverton Narrow Gauge Railroad which runs along the Animas River in Colorado, Royal Gorge Railroad that follows the Arkansas River through the 1,250 feet (380 meters) deep canyon of The Royal Gorge in Colorado, Cumbres and Toltec Scenic Railroad that connects Colorado to New Mexico while crossing Cumbres Pass and ventures through Toltec Gorge or the Georgetown Loop Railroad which once serviced a booming silver mine (be sure to include the mine tour) in the mountains of Colorado. Many of these tours offer meals, as well as seasonal and special events that include Murder Mystery Rides, Oktoberfest, Christmas specials or simply a dinner ride.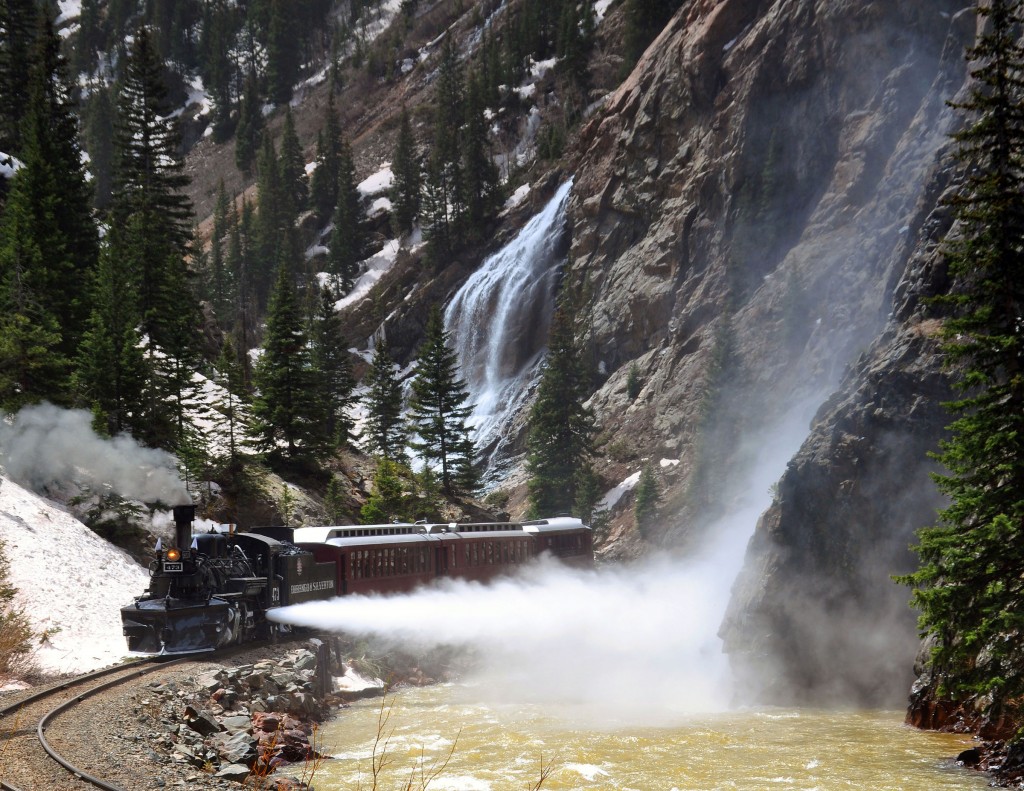 9) Scenic Byways
With the mountainous roads in and around the Rocky Mountains come many amazing scenic byways. And while these roads may not always be the quickest route, your clients will remember taking these roads and the amazing viewpoints along the way. If you're visiting Yellowstone National Park, advise your clients (especially if they are FIT) to take a little time and venture outside the northeast corner of the park on the Beartooth Highway. Winding its way through Montana, Wyoming and then back into Montana, the Beartooth Highway is also a prime motorcycling tour destination.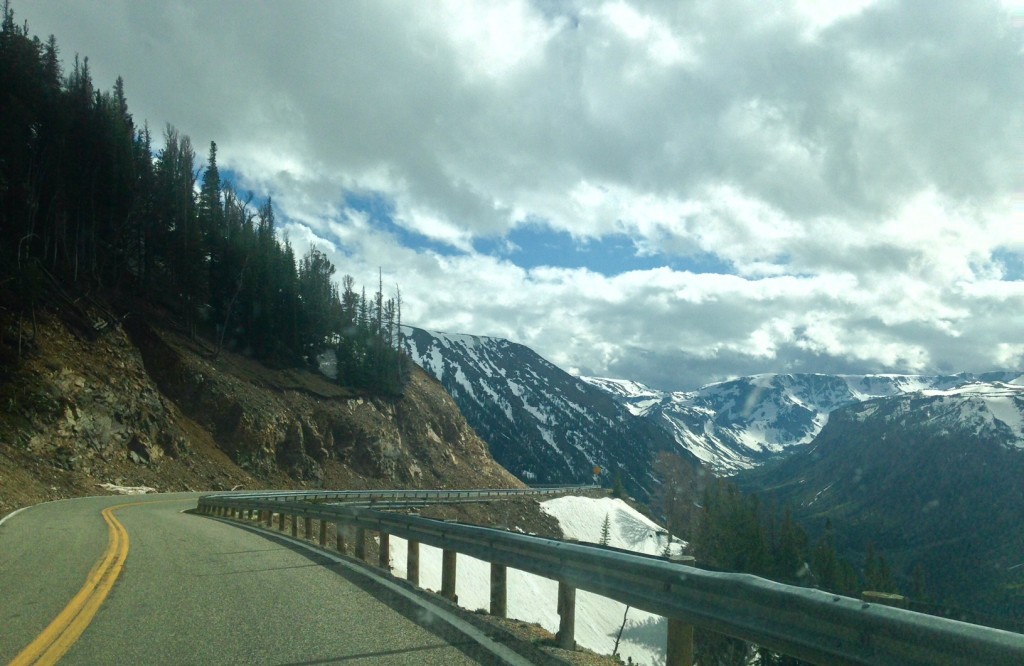 Another very fitting scenic byway is the Top of the Rockies National Scenic and Historic Byway. It rarely drops below 9,000 feet (2,743 meters) and runs through the highest incorporated town in the U.S., Leadville, and includes the thrilling and narrow drive on Independence Pass, which connects Leadville to Aspen. Independence Pass is also home to the Devil's Punchbowl Swimming Hole for the adventurous traveler.
10) Craft Beer
Alright you got me: this growing trend can be found across the United States. However it's safe to say that the craft breweries in the Rockies are the best bunch of breweries there are. You simply can't plan a trip through this area without coming across five to 10 breweries. Colorado, Wyoming and Montana have three of the highest numbers of breweries per capita (per 100,000 21+ adults). And in these places, it's evident that it's not simply about brewing the beer, but taking a style and making it unique, making it bold, creating a new and delicious taste and, most of all, separating themselves from the bland, big breweries that dominate the market. That is why when I travel, I make it a point to ask my bartender or server for something local. Rest assured, you and your clients are well-advised to do the same. Some of my personal favorites include Odell Brewing Co., Snake River Brewing and Big Sky Brewing Co.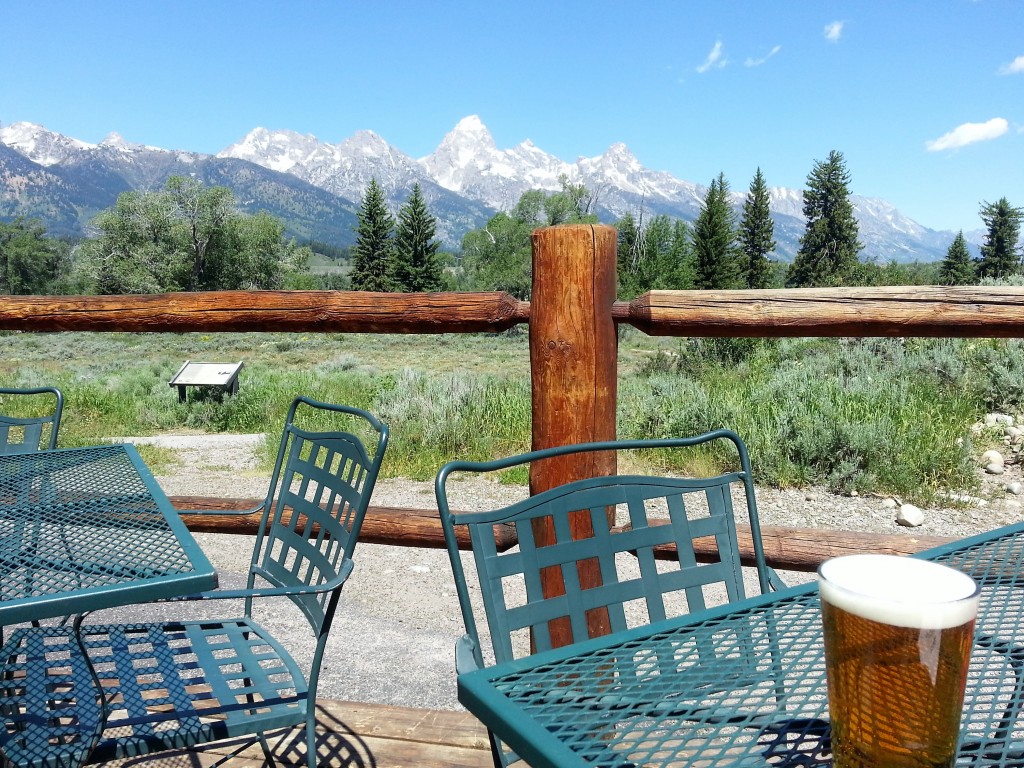 For more information or to work with me on creating customized fly-drive itineraries for your client or one-of-a-kind group tours, visit Rocky Mountain Holiday Tours.
See you in the American Rockies,
Chris Pilley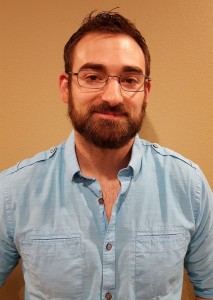 About the author: Chris is the Contract Manager for Rocky Mountain Holiday Tours, handling ranches, activities and groups. In his free time he can be found running the trails of Fort Collins or hiking the mountains of Colorado.
About Rocky Mountain Holiday Tours: Rocky Mountain Holiday Tours is the largest receptive operator in the American Rockies Region. Their staff has more than 62 combined years of experience in the region and specializes in the national parks and the western states.
December 10, 2015
Related: FIT, Group Tours, Tour Operator