As the Sales Manager for Destination Missoula, part of my job is to sell Missoula, Montana as a meeting destination. In my travels I meet with various meeting planners who have a diverse range of needs, from assistance with site selection to the creation of custom itineraries and everything in-between. For me, it's important that I'm listening to the needs of the meeting planner to ensure that their attendees receive the best experience possible in Montana. As we discuss Missoula, one of the most common questions that I'm asked is, "What should my attendees do in their free time?"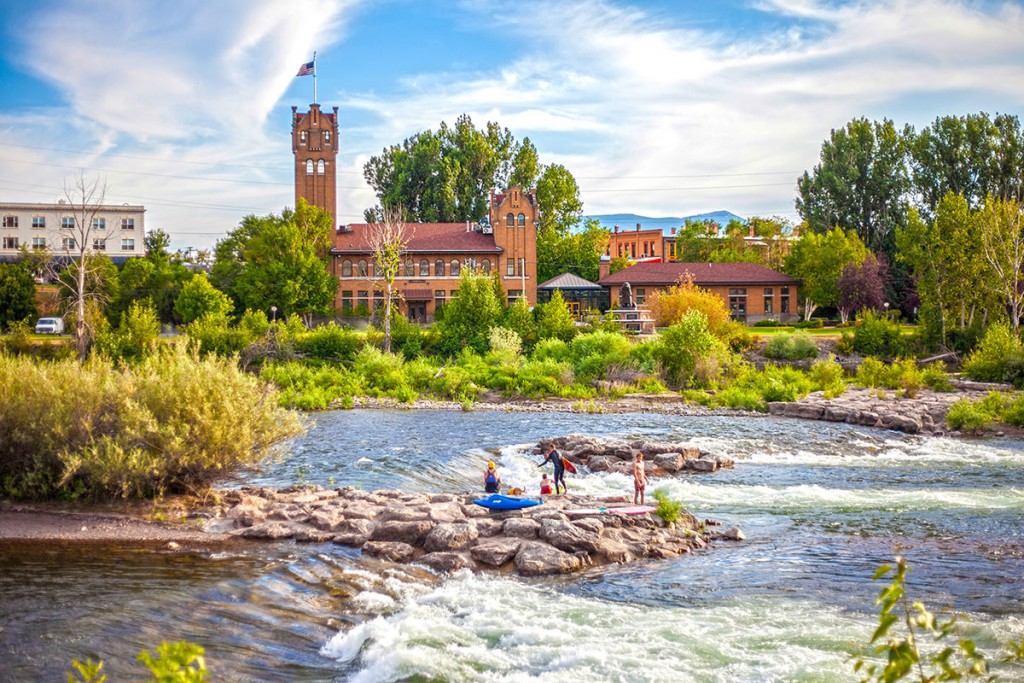 While I may be bias, Missoula is a pretty incredible place with lots of fun and interesting things to do. And one of the best ways to experience a community–especially one as lively and distinct as Missoula–is to get the inside scoop from the locals. While Missoula has four distinct seasons and plentiful activities to go with each one, summer in Missoula is a favorite among locals. With long daylight hours that provide a variety of opportunities for meeting attendees to experience Montana's second largest city, it can be difficult to focus on just one activity.

To help with the planning of your meeting or event, I've rounded up my top 5 summer activities in Missoula.
1. Fresh mountain air + locally roasted coffee = wake up and recharge.
There's no better way to start the day than with crisp Montana air paired with spectacular views and locally roasted coffee. If your meeting attendees enjoy the outdoors, a great start to the day would be with a hike up the "M" Trail on Mount Sentinel. The trailhead is located within minutes of downtown and offers a hatchback trail system that guides hikers to Missoula's iconic M and a stunning view of the valley. After a hike, end the morning at Black Coffee Roasting Co. and recharge over a freshly brewed cup of locally roasted coffee and toast.
Sidenote: their Vinyl blend coffee and avocado toast are my personal favorites.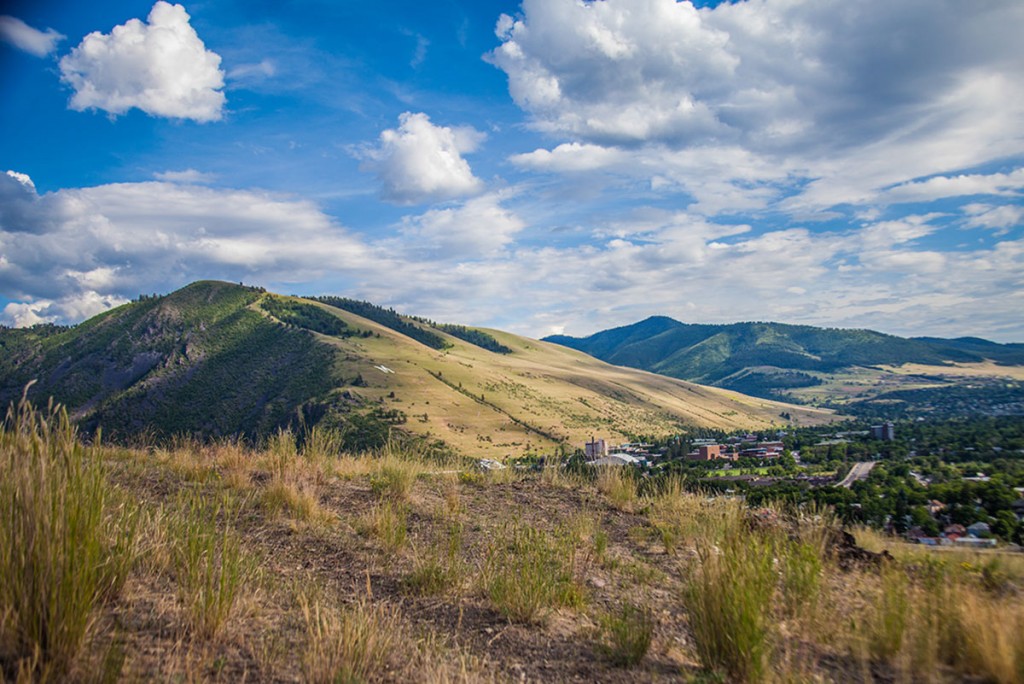 2. Attend Out to Lunch and Downtown Tonight.
Missoula is dubbed as the "cultural center" of Montana, much in part to its vibrant downtown.  Centered in the heart of downtown and located along the banks of the Clark Fork River is Caras Park. Many of Missoula's festivals and major events are held at Caras Park, including Out to Lunch  and Downtown Tonight. These mini music festivals take place weekly from June – August and provide a great opportunity to mingle with Missoula locals. On any given week, attendees can listen to talented Montana musicians while dining on an eclectic selection of local food vendors.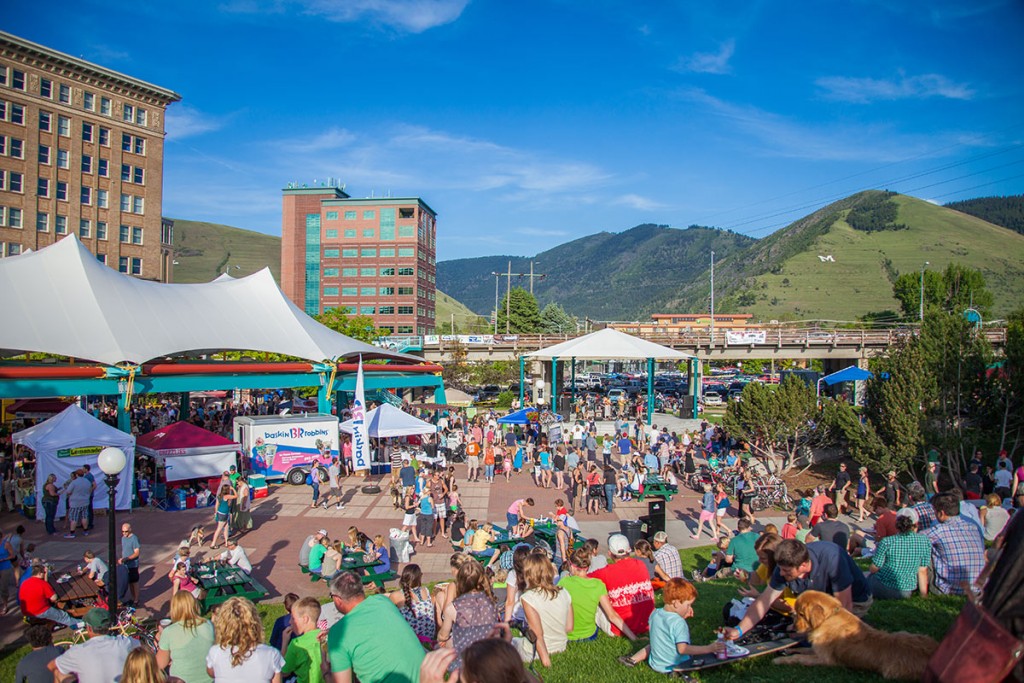 After getting a bite to eat and enjoying some tunes, end the event by grabbing a scoop of huckleberry ice cream from the Big Dipper Ice Cream truck and proceed to the viewing deck at Brennan's Wave. Brennan's Wave is a man-made whitewater wave where you can watch Missoula's best try their hand at river surfing and kayaking. If your meeting attendees prefer to explore more of downtown Missoula, they can skip the ice cream truck and venture across the Higgins Avenue Bridge to Big Dipper's flagship location.
Sidenote: Out to Lunch takes place from 11 a.m. – 2 p.m. on Wednesdays and Downtown Tonight is held from 5:30 p.m. – 8:30 p.m. on Thursdays. 
3. Rivers, rivers and rivers.
Located at the confluence of three rivers (Bitterroot, Blackfoot and Clark Fork), it's no surprise that Missoula has world-class water focused recreation. One of the most Missoula-centric activities is to float the Clark Fork River through downtown. Enjoying the river can be as easy as grabbing an inner tube and hopping on in. There are also guided options available and you can work with one of our many outfitters to book an exhilarating whitewater rafting trip, scenic float or guided fly-fishing trip. Most Missoula outfitters offer both full and half-day guided trips.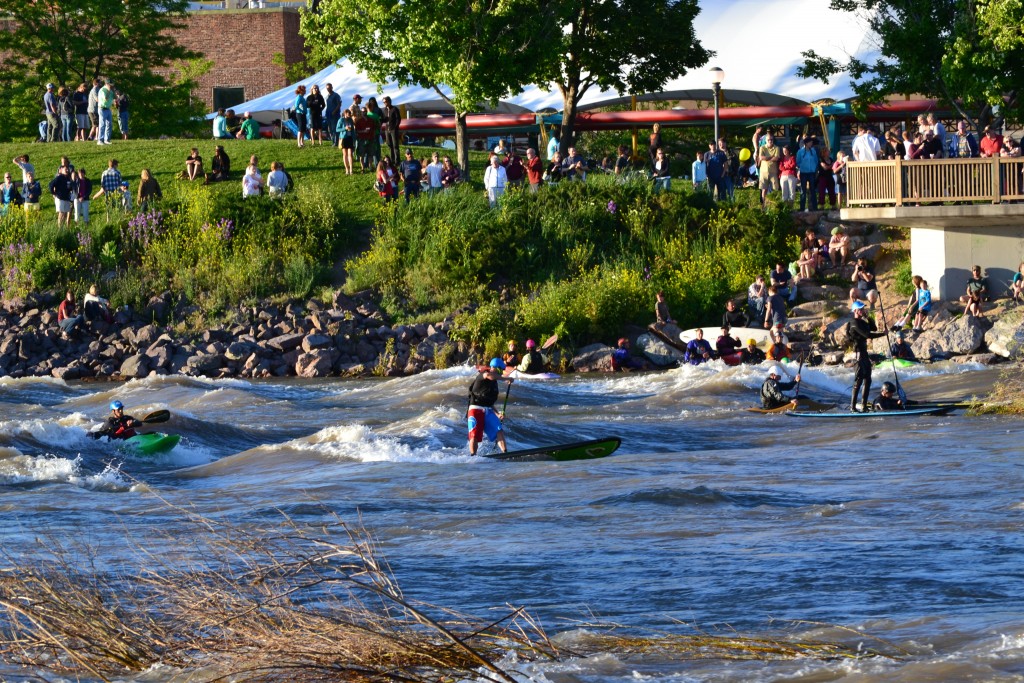 And if your meeting attendees don't have enough time to recreate on the river, they can still enjoy breathtaking river views at Finn & Porter (located inside the DoubleTree Hotel). Sit outside on their deck or at an indoor table for views of the Clark Fork River and Mount Sentinel. Chances are you'll also see a fly-fisherman trying his luck from the shore.
Sidenote: Finn & Porter's location, happy hour specials and extensive wine selection make it one of my favorite after work spots.  
4. Discover one of Missoula's stories.
I'm a person who loves anything with a story to be told, which makes it hard to resist a good antique store or historic tour. Missoula has a rich history which encompasses the end of Glacial Lake Missoula; the Salish, Pend d'Oreille and Kootenai tribes; a visit from Lewis and Clark in 1805; and its first European settlers in 1860. Traces of this history can be found throughout Missoula and the surrounding area, while downtown is decorated with historic landmarks and buildings, making it a great place to spend an afternoon.
Start the afternoon at Caffé Dolce for lunch and an espresso before proceeding across the Clark Fork River into the heart of downtown. The Missoula Downtown Association has created a fantastic self-guided historic walking tour of downtown, making it easy for meeting attendees to explore downtown on their own and see some of the treasured historic architecture that remains in Missoula. An easy enhancement to the tour is a stop at the Montana Antique Mall, located at 331 Railroad Street W. inside the Montana Hotel. The mall offers four floors of antique retail space and is the largest antique mall in Montana.
Sidenote: Self-guided tour maps are available at the Missoula Visitor Information Center, located at 101 E. Main Street or download a copy of the historic walking tour here.
5. Remarkable outdoor markets.
If your meeting will have attendees in Missoula on a Saturday morning between May and October, they are well-advised to visit one (or all) of Missoula's award-winning markets. Missoula has three Saturday morning markets to choose from–the Missoula Farmers Market, the Clark Fork Farmers Market and the Missoula People's Market, with each having their own distinct offerings.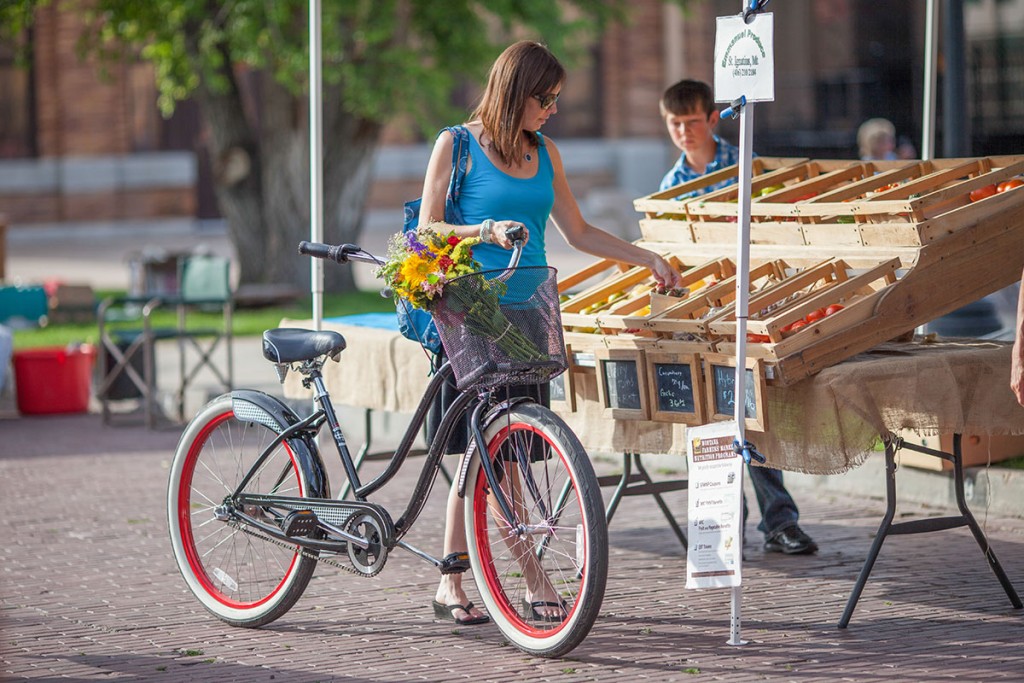 Start off at the Clark Fork Market (located along the river under the Higgins Ave. Bridge) and grab a snack from one of the many food vendors before checking out locally grown produce, fresh baked bread, cheese and more. Proceed north on Higgins Ave. to the Missoula People's Market to peruse hand-crafted goods, including jewelry and clothing. Finish your market experience by continuing north on Higgins to Missoula's original market–the Missoula Farmers Market. Grab a pastry from one of the bakery carts and check out more fresh produce, including huckleberries and flowers. My advice: get an early start. The Farmers Markets are held from 8 a.m. – 12:30 p.m., while the People's Market takes place from 9 a.m. – 1 p.m.
For more information on planning your meeting in Missoula, visit www.meetings.glaciermt.com or www.missoulameetings.com.
See you in Missoula,
Mary Holmes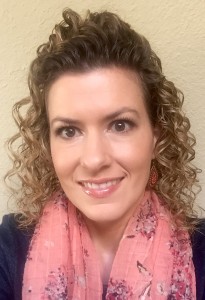 June 18, 2015
Related: Meeting Planner, Meetings & Conventions, Missoula