In today's world, social media plays a significant roll all-around us and there are some amazing benefits that come along with utilizing this type of marketing. FACT: your target audience is using social media and most likely using it on a daily basis. It's also a fact that social media influences consumers when trying to decide where they want to visit and what they want to see and do on their travels.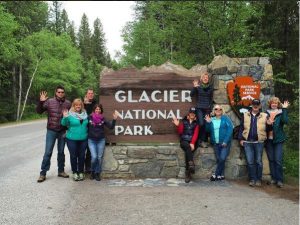 As a tour operator, utilizing social media on a group tour can be simple and fun. It allows you to create and share the story that you want and connect with your audience through the stories being told by the attendees on your tour. It's a great way for potential clients to see exactly what they will be experiencing. Using social media on your tour and having your attendees engage with social media will allow you to show your audience that experiencing a place on one of your tours is the absolute BEST way to travel.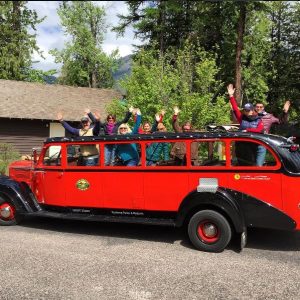 We've rounded up a few of the best ways to utilize social on your group tours…
Encourage social media sharing. Share your business handle and the social media icons that you are currently using on all marketing collateral. This allows you to have direct connection between you and your tour guest. Be sure that you have clear signage encouraging your group attendees to engage and share their experiences in real time by tagging your business in their photos. By having your clients post for your business it gives you another platform to highlight your tour offerings and showcase your expert knowledge of the region you are visiting.
Create a hashtag. It's always beneficial to have a hashtag that is associated with your business allowing you another way to monitor how your business is performing on social media. Another way to utilize hashtags is to create a specific hashtag that focuses on a particular tour, trip or product that are unique for your business. Having your client's use your hashtag turns them into ambassadors for your brand and creates exposure for your business.
Engage. Once your group tour attendees share their experiences on their personal social channels you need to like their photos, comment on their posts or share their photos with your business pages. Engaging is key to creating conversation about your business and gives you the opportunity to showcase your expert knowledge. Tip: If you plan to share their content, be sure to have clear messaging that states once they use your hashtag or tag your business in their photos this gives you (the tour operator) permission to share their photos on your own business page.
Monitor the conversation. Now that your group tour attendees have utilized social media while on your tour and tagged your business, it's important to monitor the conversation and keep checking back on the posts to see if there are questions from others about your offerings. You don't want to implement this system and then do nothing with it. In order to get it right, you need to commit time and effort in maintaining each social channel to keep your engagement strong. Update your channel regularly and keep the conversation going.
Now go out there and start implementing social media on your group tours and watch the magic happen. If you have specific questions about social media we are always here as a resource. Oh, and be sure to follow Western Montana's Glacier Country at @GlacierMT on Facebook, Instagram and Twitter, or follow our hashtag, #GlacierMT on all social media channels.
Happy hashtagging!
NG
March 30, 2017
Related: FIT, Glacier National Park, Group Tours, Outdoor Adventure, Tour Operator