In early May, Glacier Country Tourism will join the Real America Region in welcoming a few of our international tour operator colleagues from France, Germany, Italy and Australia for Roundup, an annual conference that brings tour operators to explore the #RealAmericaUSA—a region made up of Montana, North Dakota, South Dakota and Wyoming. After Roundup, we'll set out on a familiarization tour (FAM) from Cody, Wyoming to Kalispell, Montana. This FAM tour will be showcasing some of the wonderful things to see and do on an itinerary between Yellowstone National Park and Glacier National Park, two of Montana's icons.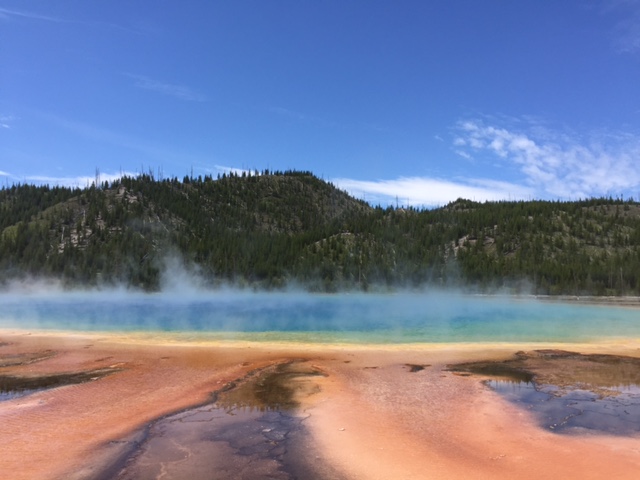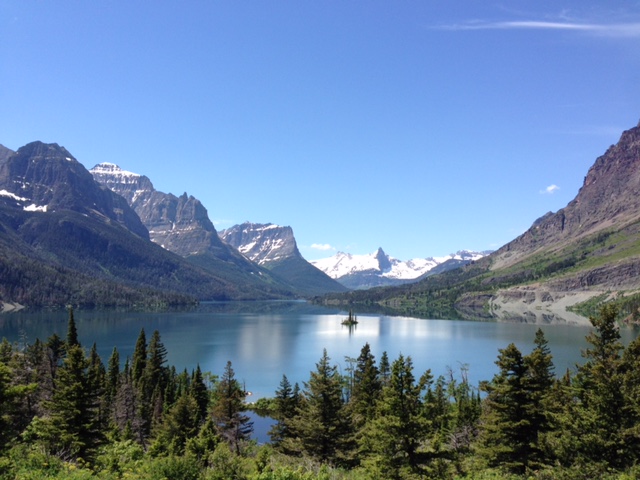 To kick things off, we are offering a sneak preview of this FAM tour here on the blog. But that's not all. We also want you to join us for a first-hand experience of the attractions and stunning scenery on this two-state itinerary by following along using #MayInMontanaUSA on Instagram and Twitter from May 7 – 12, 2016.
As an added bonus, this itinerary through Wyoming and Montana would be a perfect route for tour operators to package, especially as an FIT route for travelers who want to explore some of the region's most scenic places.
Day 1
Today we leave Cody, Wyoming and head into Yellowstone National Park through the east entrance on Highway 14. Inside the park, we will follow along the Yellowstone River with a stop at Canyon Overlooks and Visitor Center. Since it is spring, we hope to see baby wildlife including bison, bighorn sheep, elk, deer, pronghorn antelope and, if we're lucky, a grizzly or black bear. We'll round out our stay in Yellowstone with a stop at Mammoth Hot Springs and the iconic Roosevelt Arch in Gardiner, Montana. This is the original entrance to the park and the only entrance that is open year-round.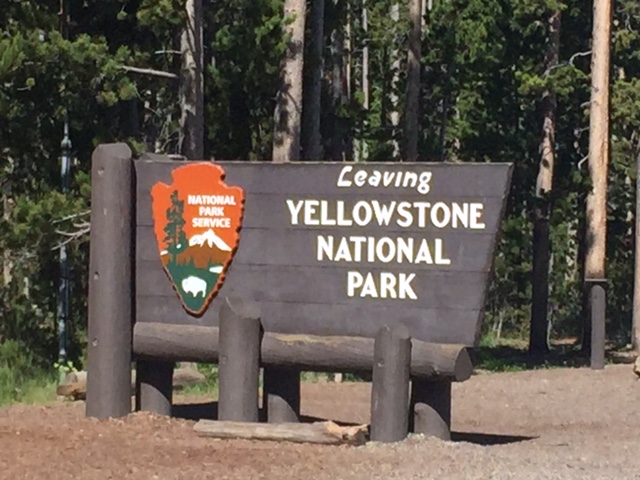 As we head north through Paradise Valley, we will pass the town of Emigrant, Montana.  Home to Chico Hot Springs, a world-renowned bed-and-breakfast regarded for its exceptional dinners and soothing hot spring pools.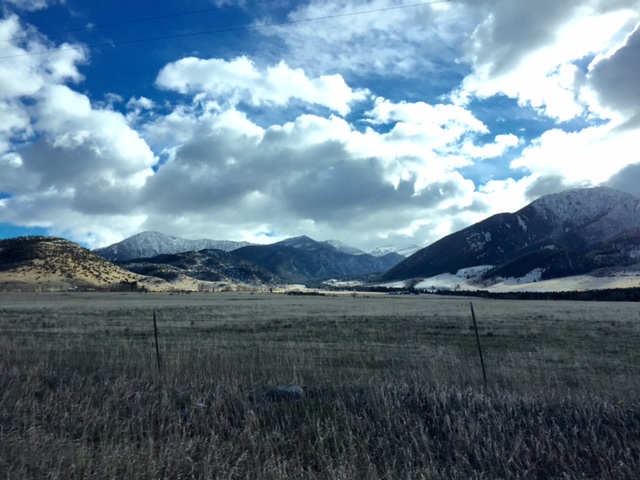 Continuing our journey north on Highway 89, we'll follow the Yellowstone River as we arrive in Livingston, one of southwest Montana's most charming towns. Over the last several decades, Livingston has become an arts mecca, with many artists and writers living in the area. The downtown boasts more than 15 art galleries, along with an eclectic blend of shops, museums, live theater and music, as well as tasty restaurants.
Heading east on Interstate 90, our next stop is the fastest growing city in Montana— Bozeman. One of the most diverse small towns in the Rocky Mountain West, Bozeman has an eclectic mix of ranchers, artists, professors, ski enthusiasts and entrepreneurs who are drawn here by world-class outdoor recreation and easy accessibility. Bozeman is home to Montana State University as well as the Museum of the Rockies—a Smithsonian affiliate and federal repository for fossils.  Our time in Bozeman will include a stop at the museum to see one of the largest and most famous dinosaur collections in the world, as well as  a planetarium and displays of dinosaurs and dinosaur eggs unearthed in Montana.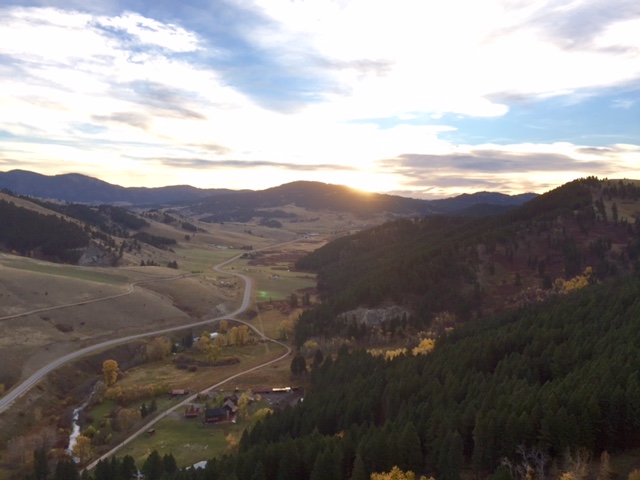 Overnight in Belgrade.
Day 2
After leaving Belgrade, we'll travel north on Highway 287 along the mighty Missouri River for Helena—the capital city of Montana. Helena became the "Queen City of the Rockies" with the boom brought on by the 1864 gold strike. A one-hour tour on The Last Chance Tour Train (season begins May 15) provides interesting, entertaining and colorful insights into Helena's history.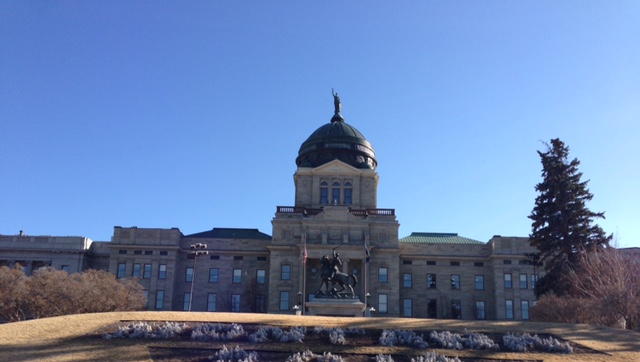 As we head north out of town on Interstate 15, we will pass by the Gates of the Mountains area on the Missouri River. Insider tip: the Gates of the Mountains are what we call a "must visit" in Montana. Both group tours and FIT travelers are well-advised to take the two-hour boat tour along the towering walls of limestone and past stunning scenery to see American Indian pictographs painted on the rock walls by Montana's First Nations centuries ago.
From our boat tour on the edge of Helena, we'll head to Rocking Z Guest Ranch, one of Montana's many guest ranch experiences. Rocking Z has one of the best equine vacation experiences in the state and is deeply rooted in Montana tradition, welcoming horsemen from advanced riders to the novice. Additional highlights: comfortable accommodations, great home-cooked meals and a welcoming family atmosphere.
Heading west on Interstate 90 (and a 2-hour drive from Helena), our final stop of the day is Missoula—Montana's Garden City. The second largest city in Montana, Missoula is home to the University of Montana, as well as nine historic districts, funky boutiques, live theater and a thriving music scene. The city of Missoula sits at the convergence of five valleys and three rivers, making it a prime launching point for outdoor recreation.
Overnight in Missoula.
Day 3
One of Montana's most active cities, this morning we'll embrace the outdoor culture Missoula offers. Overlooking the city of Missoula and donning the letter M is Mount Sentinel. The trail to the "M" is one of the most popular hikes in Montana and with 11 switchbacks to the top, hikers are rewarded with stunning panoramas of the Missoula Valley. After taking in the view of the city, we'll explore it on a walking tour of the numerous art galleries located downtown, with a final private guided tour of the Missoula Art Museum.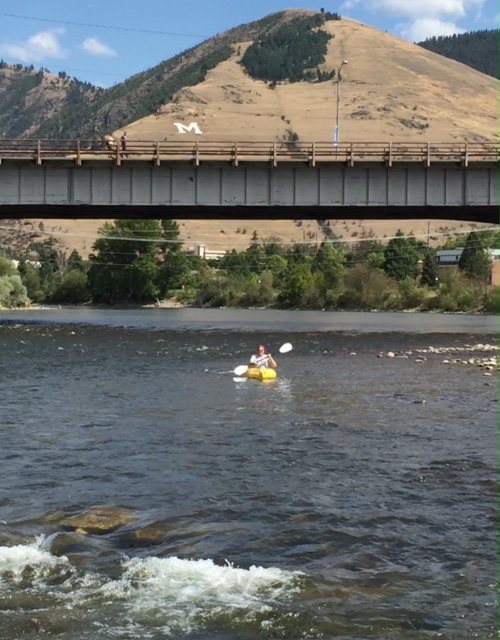 Our last stop in Missoula:  the Smokejumper Visitor Center . Here, we'll take a guided tours (available regularly in the summer and by appointment year-round) and see a first-hand look at  the brave men and women—known as smokejumpers—who fight fires deep in the country's wilderness areas.
Following our tour, we hit the road and travel north on Highway 93 to the Flathead Indian Reservation, home to the Confederated Salish and Kootenai Tribes. Within the boundaries of the reservation are the Bison Range, Mission Mountains and the Mission Mountain Wilderness, along with several communities, including Arlee, Charlo, Ronan and Polson.
Just a little further north (about 45 minutes from Missoula), we'll make our first official stop on the reservation at Ninepipes Museum of Early Montana in Charlo. Nestled under the Mission Mountain Range and named after Joseph Ninepipes, a Salish Chief, the museum offers a look into more than a century of life on the Flathead Indian Reservation, as well as homesteading in early Montana with artifacts, antiques and early photos.
As we continue north to the town of Polson, we'll travel Highway 35 up the east side of Flathead Lake. The largest freshwater lake in the western United States, Flathead Lake is 48 kilometers long (30 miles), 24 kilometers wide (15 miles) and 91 meters (300 feet) deep in some places and is ideal for water recreation like fishing, sailing and kayaking.
Bigfork is our next stop and sits on the northeast corner of Flathead Lake. One of the top 100 best small arts towns in the U.S., Bigfork boasts 50 shops, 16 galleries and fantastic restaurants. Plus, the Bigfork Summer Playhouse offers live plays six nights per week in the summer months.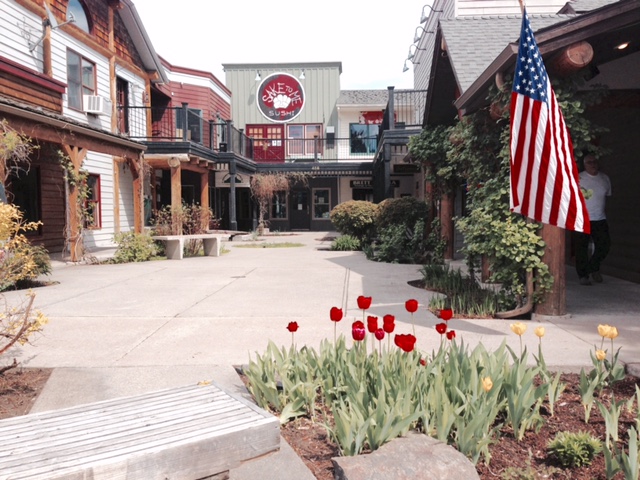 Overnight in Bigfork.
Day 4
After a delicious breakfast in downtown Bigfork, today we travel through the beautiful Flathead Valley to the mountain town of Whitefish and a visit to the Bar W Guest Ranch. Sitting on Spencer Lake, Bar W has  3,000 acres of terrain that are perfect for horseback riding and outdoor activities like skeet shooting, archery, fishing, hiking, mountain biking, cattle penning and square dancing.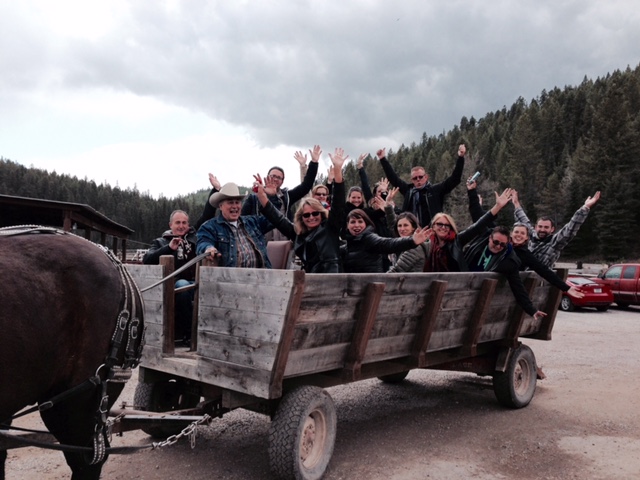 After getting a taste of the West, we'll unwind with a free afternoon of exploring shops, galleries and watering holes in downtown. Whitefish is home to Whitefish Mountain Resort—a world-class ski resort and summer recreation hub that offers zip lining, Walk in the Treetops, an Aerial Adventure Park, hiking, mountain biking and an alpine slide.
Overnight in Whitefish.
Day 5
The last day of our trip will be spent in the Crown of the Continent, Glacier National Park. Encompassing more than 1 million acres, the park is open year-round and has 762 lakes, 25 glaciers and the 80-kilometer-long (50 miles) Going-to-the-Sun Road. Established in 1910, Glacier National Park is home to historic lodges, two backcountry chalets and motor inns. Activities include hiking, boat tours and horseback trail rides, along with a number of ranger-led activities throughout the year.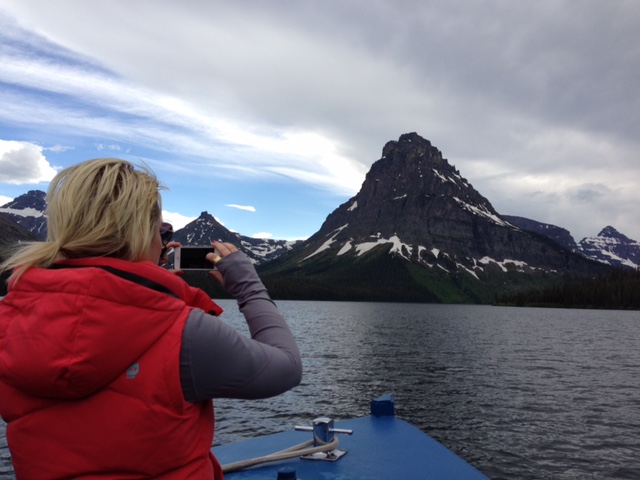 While we are in Glacier National Park, we will board a vintage 1930's red bus for a guided tour from Apgar Village to Lake McDonald Lodge. The bus drivers are the guides—also known as jammers—(back in the early days they had to "jam" the buses into gear to get them to climb the Going-to-the-Sun Road) who tell about the history of the park, the building of the road and the flora and fauna seen throughout the park.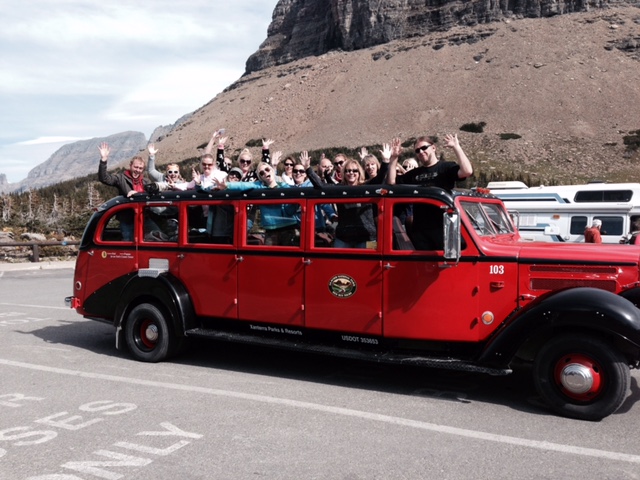 After a day spent in Glacier National Park, we'll head to the Flathead Valley's largest community, Kalispell. Known for offering great shopping options for both big box stores and charming downtown boutiques, it also has a handful of historic museums and one of the best local breweries in Montana, Kalispell Brewing Company.
Our FAM tour comes to and end with a farewell dinner—along with a stop at the famous Moose's Saloon—before heading to bed for early flights out of Glacier Park International the next morning.
If you would like more information on any of the attractions on this itinerary or need help planning an itinerary for your own group, visit our tour operator page here, or drop me a line here. I am always here to help.
Remember to follow along at #MayInMontanaUSA on Instagram and Twitter during the week of May 7 – 12 to see real-time images and comments from our international FAM guests.
I hope you enjoy May in Montana,
DP
April 26, 2016
Related: FIT, Glacier National Park, Group Tours, Hot Springs, Itinerary, Outdoor Adventure, Tour Operator