We all know that conferences and meetings are attended for many reasons: continuing education, training, sales and networking. And for most meetings, great convention centers or hotel meeting rooms are the right environment for hosting a well-organized meeting. However, a great off-site venue can shake things up a bit, add excitement to a meeting and inspire and engage attendees, all while providing an added value to the event. Plus, let's face it: they can be a lot of FUN.
Western Montana's Glacier Country has plenty of great venues away from the hotel that are ideal for an interactive lunch, a signature cocktail reception, unique dinner setting or a place to dance the night away.
MISSOULA
Z5 Ranch, located just 25 minutes north of Missoula in Arlee, offers an authentic Montana experience at a chuckwagon dinner set in the stunning Jocko Valley. Customize your after dinner entertainment with cowboy poetry, American Indian dancers and drummers, historic storytelling or music from local musicians.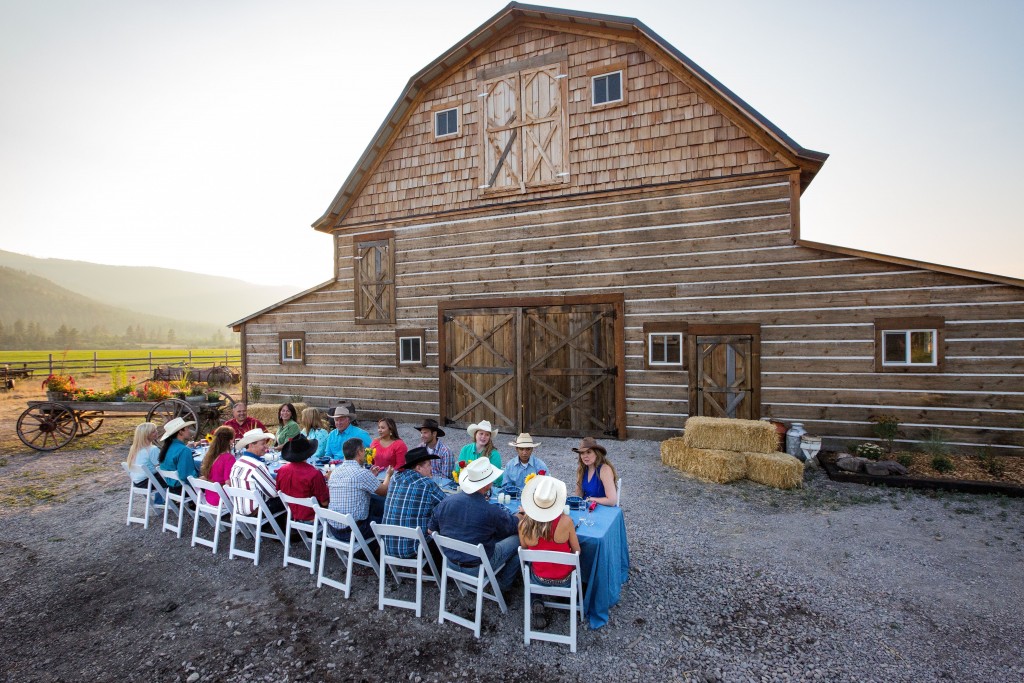 In the heart of downtown Missoula and located on the shore of the Clark Fork River is a wonderful outdoor venue, Caras Park Pavilion. A year-round option, the permanent white canopy provides shelter or shade and canvas walls can be added in the colder months. The pavilion can accommodate groups from 100 to 3,000 for dinner events or outdoor music and festivities. There is ample room for attendees to mingle or walk to the river overlook and watch surfers and kayakers on Brennan's Wave.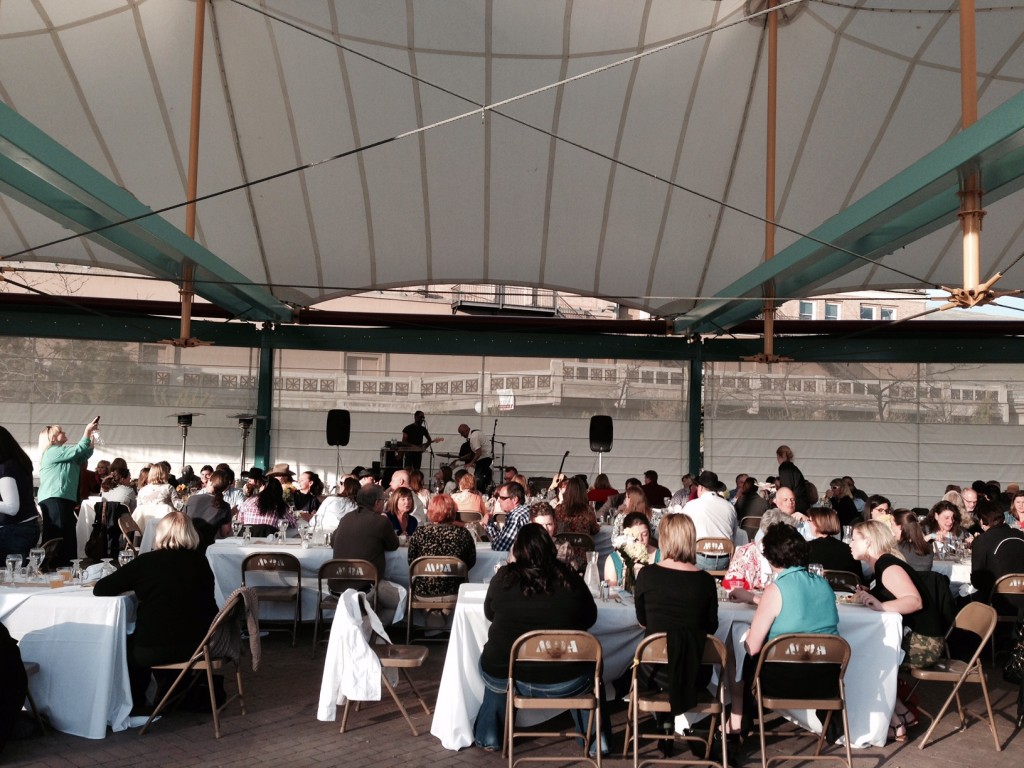 Honorable mentions: choose one of Missoula's many craft breweries, distilleries or wineries as a fun venue for receptions and dinners. As an added bonus, many of the breweries can provide informational tours about their products and processes.
KALISPELL
Plan a cruise on the largest freshwater lake in the West on Far West Boat Tours. Take an excursion around Wild Horse Island State Park and look for bighorn sheep, wild mustangs and other native animals. Or after a long day of meetings hop on board for a dinner or sunset cruise to relax and mingle with colleagues. The ship has a fully licensed bar and multiple catering options are available for up to 150 passengers.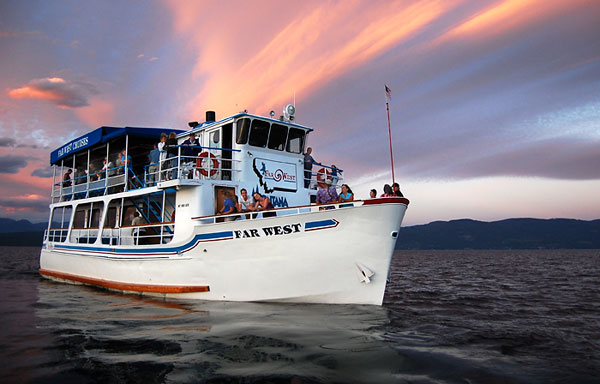 The Conrad Mansion Museum is a historic turn of the century property with beautiful gardens surrounding the one time home of the founder of Kalispell, Robert Conrad. The native stone fireplace and golden oak staircase is a wonderful backdrop for receptions or catered dinners for groups of 75. Consider utilizing the manicured lawn and grounds—including a beautiful gazebo—for a musical addition for a larger event.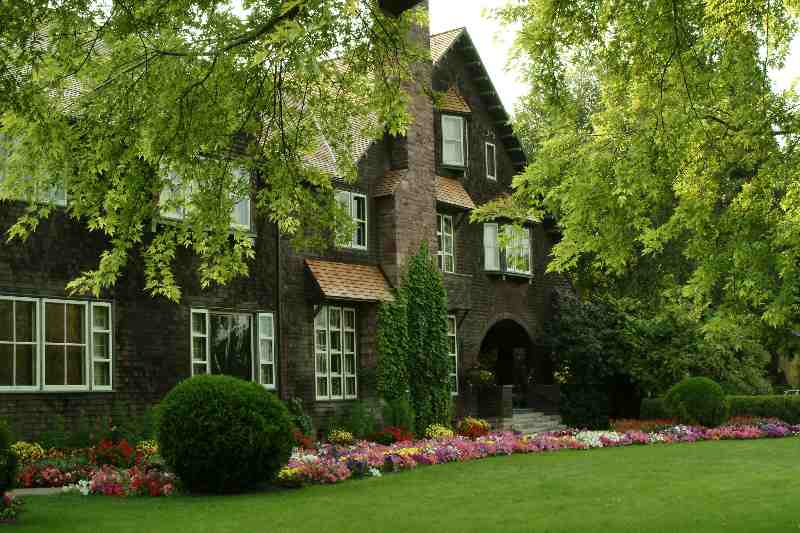 Honorable mentions: Artemis Acres Paint Horse Ranch and Lonesome Dove Guest Ranch  are both available for fun afternoon horseback rides and BBQ lunches or dinners.
WHITEFISH
Centered in the heart of downtown Whitefish, Casey's Pub and Grill  offers a great sophisticated venue for an evening reception or dinner event that lets attendees unwind after meetings. Casey's blends beautiful architecture with its multi-level bar atmosphere. The second level lounge provides ample room for a band to play along with a dance floor, surrounded by sectional furniture for relaxing with friends and colleagues. Head upstairs to the rooftop skybar for breathtaking sunsets and spectacular views of Big Mountain and the surrounding area while sipping a signature cocktail.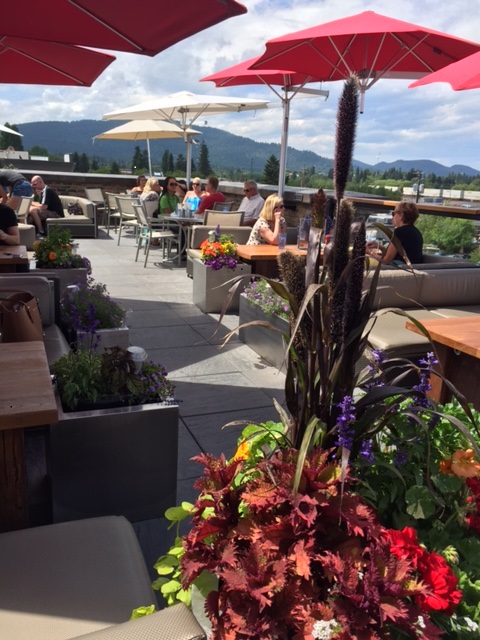 Located just 15 minutes from downtown Whitefish, activities abound during the summer months at Whitefish Mountain Resort. Choose from 5 or 7 course zip lines, an aerial adventure park or a walk in the treetops. Groups can choose to participate in one activity or divide and conquer all aspects of the mountain. The base lodge is also available for meeting needs before setting out for an unbelievable experience on the mountain.
If it's stunning views with dinner or a reception you are after, then the newly renovated Summit House at the top of Whitefish Mountain Resort is calling. In the warmer months, take an open air chairlift or a gondola ride to the top of Big Mountain and experience 360 degree views of Glacier National Park and the Flathead Valley below. It is sure to be an unforgettable event and experience for groups of up to 125 people. If your meeting schedule falls in the winter, take advantage of the group deals and discounts offered by Whitefish Mountain Resort for lift tickets, lessons, rentals and dining.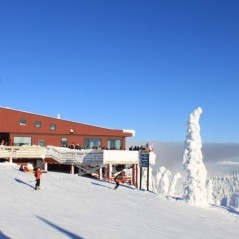 To find the perfect fit for your meeting, we recommend reaching out to Montana's local convention and visitor bureaus. Destination Missoula, Discover Kalispell and Explore Whitefish would love to help find just the right off-site venue for your next meeting. Or drop me a line; I'm always here to help.
Meet me in Montana,
DP
October 20, 2015
Related: Kalispell, Meeting Planner, Meetings & Conventions, Missoula, Unique Venues, Whitefish