One of the best offerings summer in Western Montana's Glacier Country affords is the variety of ways to get your group into the great outdoors. Often the biggest challenge for group travel is finding one locale to satisfy the desires of each member of the group. When it comes to mountain experiences that speak to everyone's desires, look no further than Whitefish Mountain Resort.
Rising above the town of Whitefish just west of Glacier National Park, Whitefish Mountain Resort has been known for its skiing prowess and friendly staff for 70 years. Our aim is to provide an unmatched recreational experience in a relaxed environment free from everyday stress that allows people to connect with friends, family, locals and fellow travelers. The mountain is an easy 15-minute drive from the town of Whitefish, and offers activities and services amidst tranquility and beautiful scenery.
Although skiing is the main course here, summer offers a full buffet of activities served with the same personal service we're known for in the winter. Many of our summer guests have not experienced mountain activities before and others are seasoned adventurers, so we've created a full menu of unique ways to experience the mountain at any comfort level. Additionally, we guarantee there is one experience everyone will enjoy, and that's taking in the spectacular vistas our mountain offers.
Any group, regardless of age or activity level, will make unforgettable memories at Whitefish Mountain Resort. Here are five highlights of a summer getaway on the mountain:
1. Zip Line Tours For adventure seekers, zip lining offers quite the thrill. At Whitefish Mountain Resort, participants—referred to as "flyers"—soar above the slopes on a once-in-a-lifetime ride. The 2.5-hour tour encompasses more than a mile of airtime on seven different zip lines. Two flyers ride side by side up to 300 feet above the ground over ski runs, trees and ravines. If the exhilaration doesn't take your breath away, the views certainly will.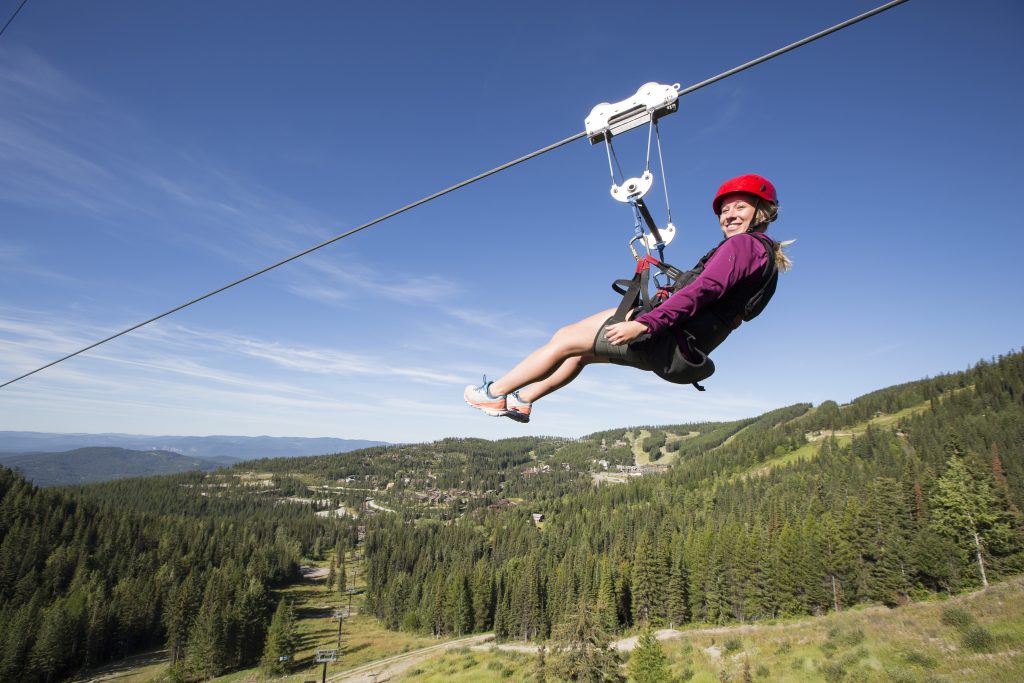 2. Scenic Lift Rides For those looking to enjoy the scenery at a slower pace, ride our Scenic Lift to the mountain's summit. Passengers can choose an open chair or an enclosed gondola, both of which offer breathtaking views on the 14-minute ride up. Once at the top, 360-degree views await, including the Northern Rockies, peaks of Glacier National Park and the Flathead Valley. Choose to return by lift or take a scenic hike down the 3.8-mile Danny On Trail.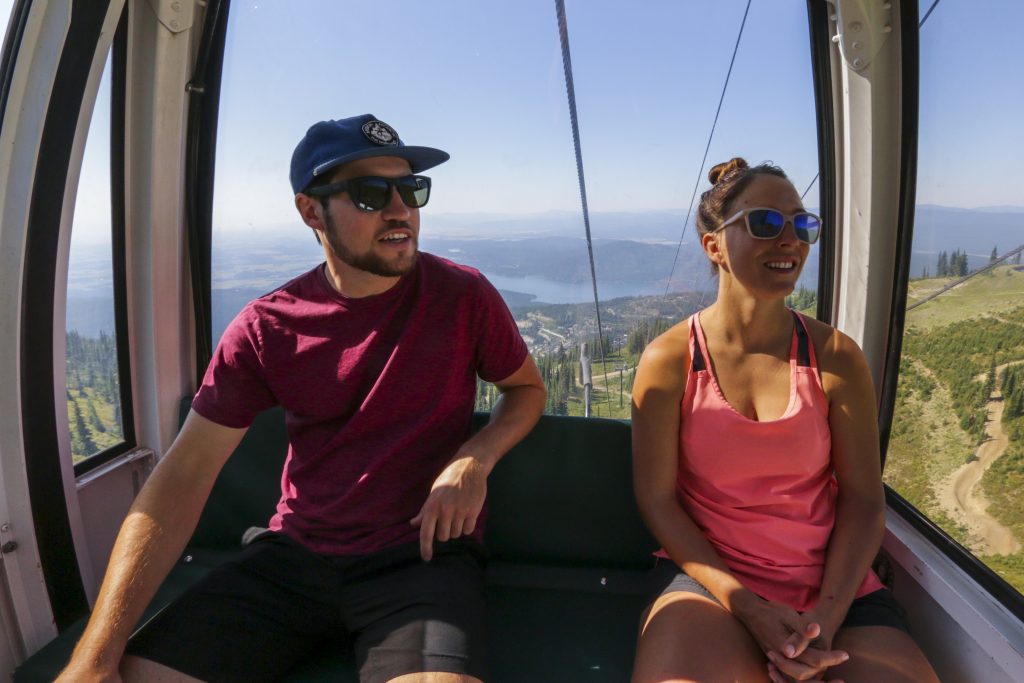 3. Lunch With a View Once at the summit, whether arriving by the Scenic Lift or by hiking up the Danny On Trail, enjoy a delicious lunch and refreshing beverage at the Summit House. Huge windows allow guests to enjoy the stunning scenery. Montana's only mountaintop restaurant (which was recently remodeled) features a summer menu with something for everyone: fresh salads and sandwiches, local game, classic grilled burgers and vegetarian fare.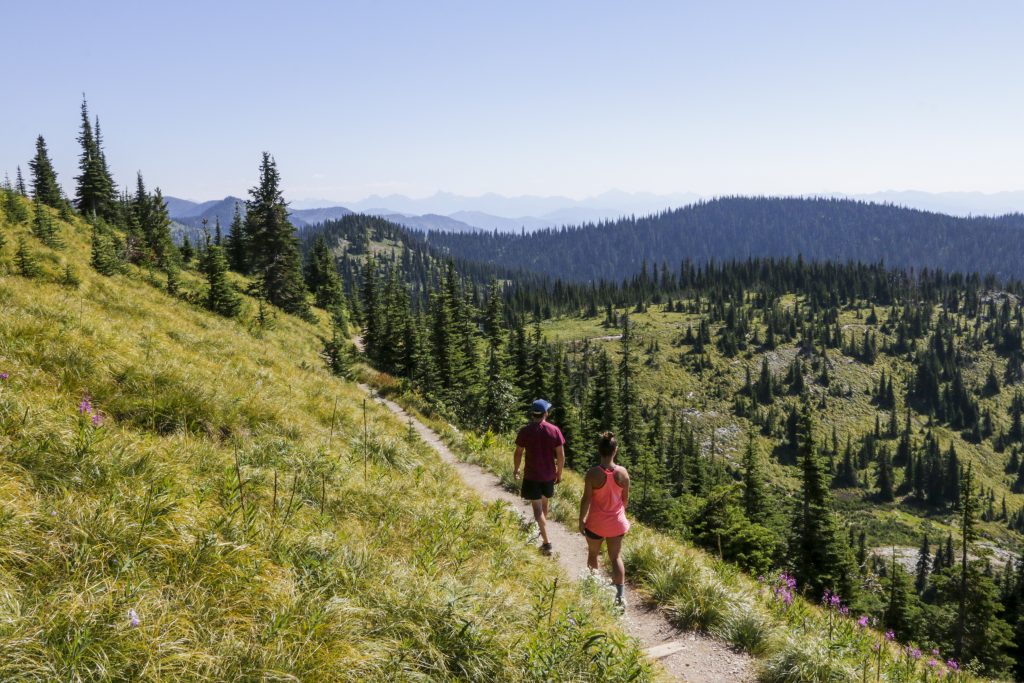 4. Adventure Park This "obstacle course in the trees" is perfect for anyone who likes a challenge. There are five different courses classified by degree of difficulty, starting with the lowest to the ground (between 3 and 18 feet) and the "easiest" obstacles of all the courses. Obstacles include suspended bridges, cable walkways, nets, ladders, trapezes, tube traverses, zip lines and balance beams. There are 12 to 13 obstacles per course. Guests navigate their chosen course at their own pace, and, when finished, can move on to another course with new challenges.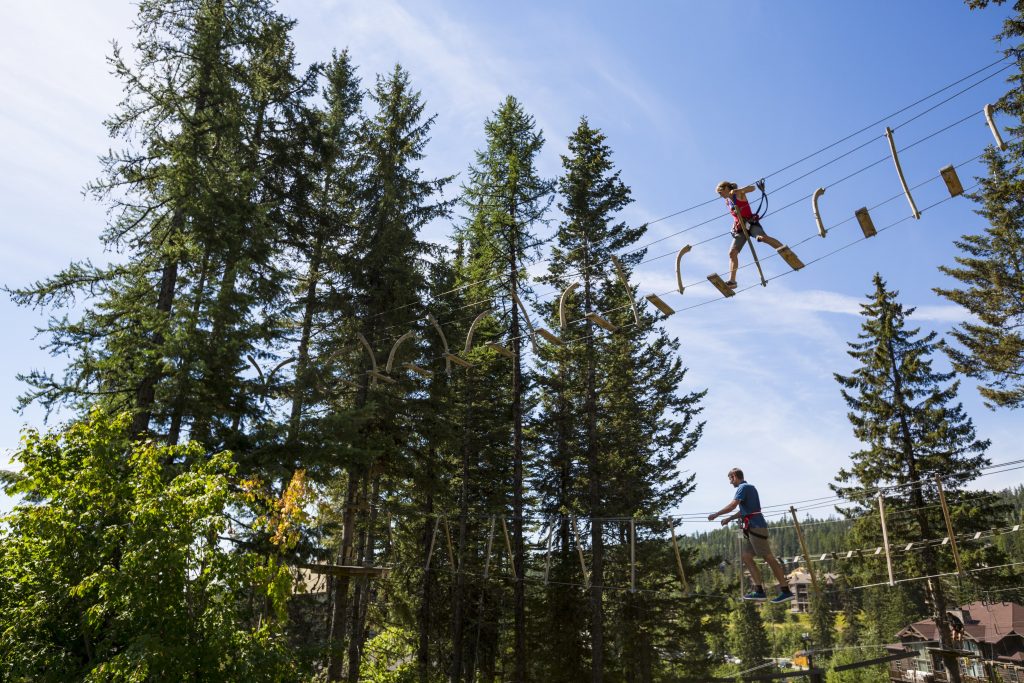 5. Hiking for Huckleberries Anyone looking to embark on a truly local adventure must try their hand at huckleberry picking. Huckleberries only grow in the forests of the northwestern United States and western Canada at 2,000+ feet above sea level. Our region here in northwest Montana just so happens to be a hotbed for the fruit, and our mountain is covered in huckleberry bushes. These delectable berries ripen at lower elevations first—typically in mid or late July—and continue to fruit at higher elevations into September.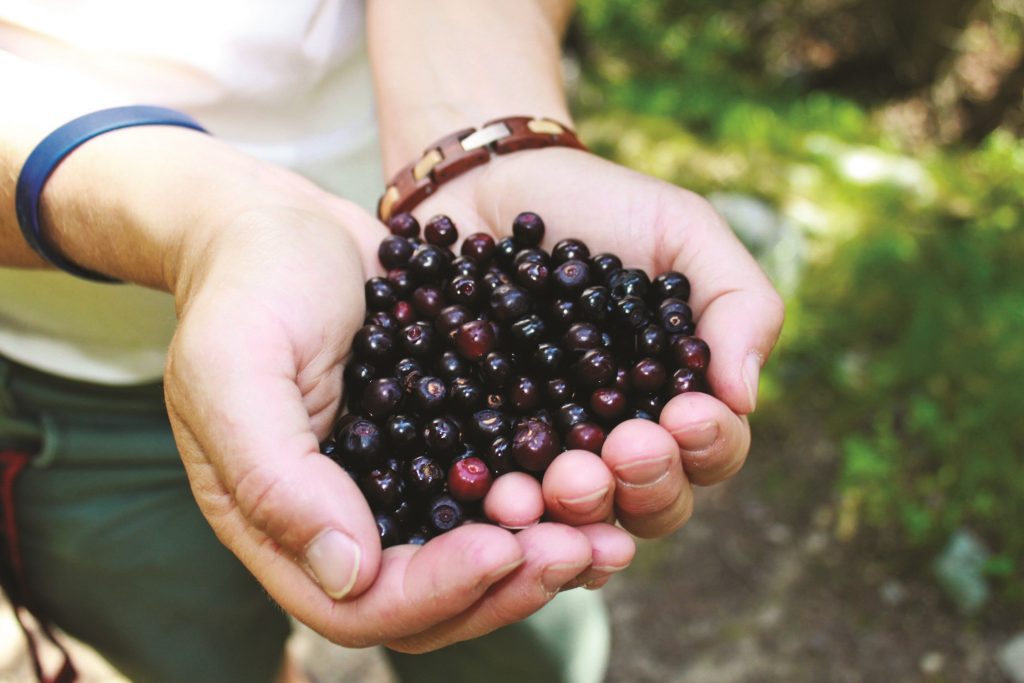 Since 1947, Whitefish Mountain Resort has welcomed visitors seeking a mountain that is uncrowded, beautiful and affordable. It is the perfect base camp for a summer visit to Montana's majestic Flathead Valley—home to water sports, fly fishing, whitewater rafting, and, of course, Glacier National Park. For more information, call 877-SKI-FISH or visit skiwhitefish.com.
See you on the mountain,
Riley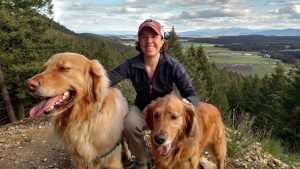 About the Author: Riley's passion for the outdoors and writing has paved the way for her career in resort marketing. She moved to the Flathead Valley in March of 2011 to join the marketing team at Whitefish Mountain Resort and live closer to family. Riley enjoys telemark skiing, stand-up paddleboarding, mountain biking and hiking with her golden retrievers, Max and Maizy.
May 24, 2017
Related: FIT, Glacier National Park, Guest Post, Outdoor Adventure, Tour Operator, Unique Venues, Whitefish