Autumn has arrived in Western Montana and one of our favorite things to do during this magical time is hike. Home to thousands of miles of hiking trails that take visitors through more scenic beauty than imaginable, Western Montana's Glacier Country is prime hiking country. Our hiking trails range from easy day hikes to multi-day backcountry treks which allow visitors the experience to see untouched beauty, breathe in fresh mountain air and explore our stunning mountain lakes and waterfalls.
If you're not sure where to start for finding some amazing, easy and stunning day hikes, don't worry, we've compiled our top 6 best fall hikes. These hikes are sure to provide your clients with an unforgettable Montana moment.
Blodgett Canyon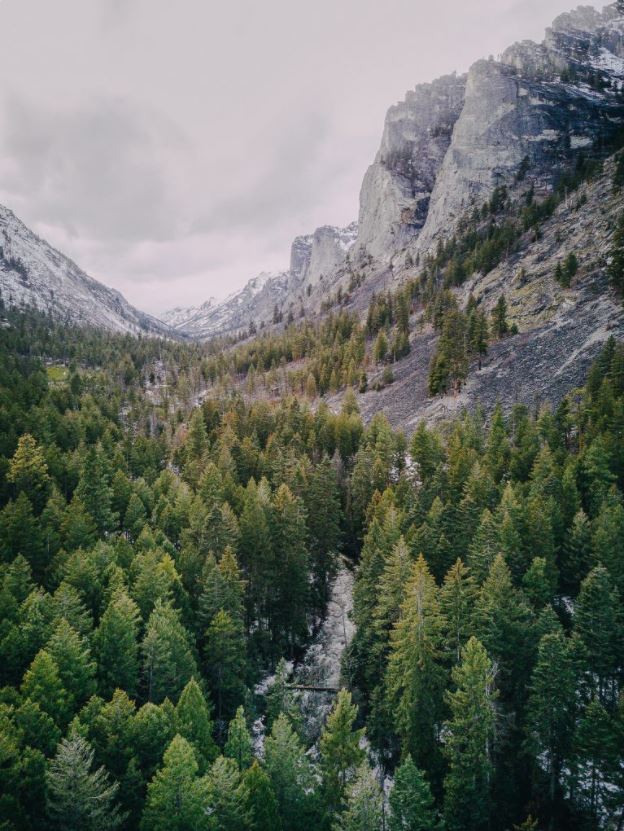 This stunning hike is located in the Bitterroot Mountains and is only a total of 3 miles round-trip. The trailhead is to the right of the parking area and easily accessible. Several benches are placed along the hike up. Stop and take in the incredible views, but keep going—you're in for a treat at the top!
Mount Sentinel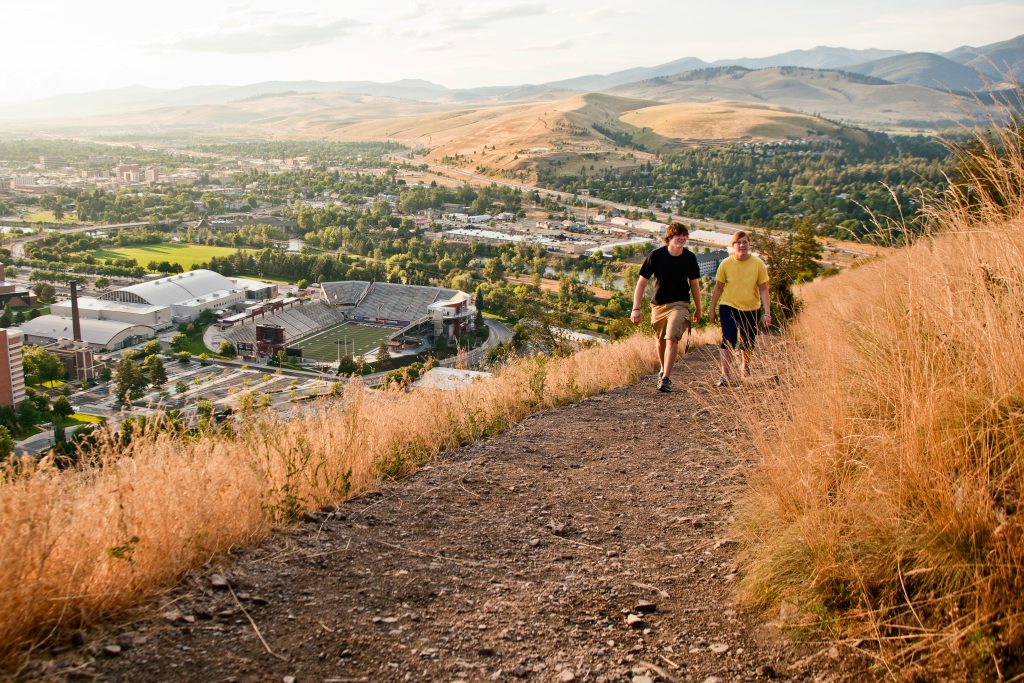 Hike "the M" for a breathtaking view of the Missoula Valley. Named for the large whitewashed rock "M" placed on the mountainside in 1908, this trail starts at the eastern edge of The University of Montana campus. This steep, zigzag path includes 11 switchbacks-with gains 620 feet of elevation in under a mile- is a little difficult but the views make it all the worthwhile.
Morrell Falls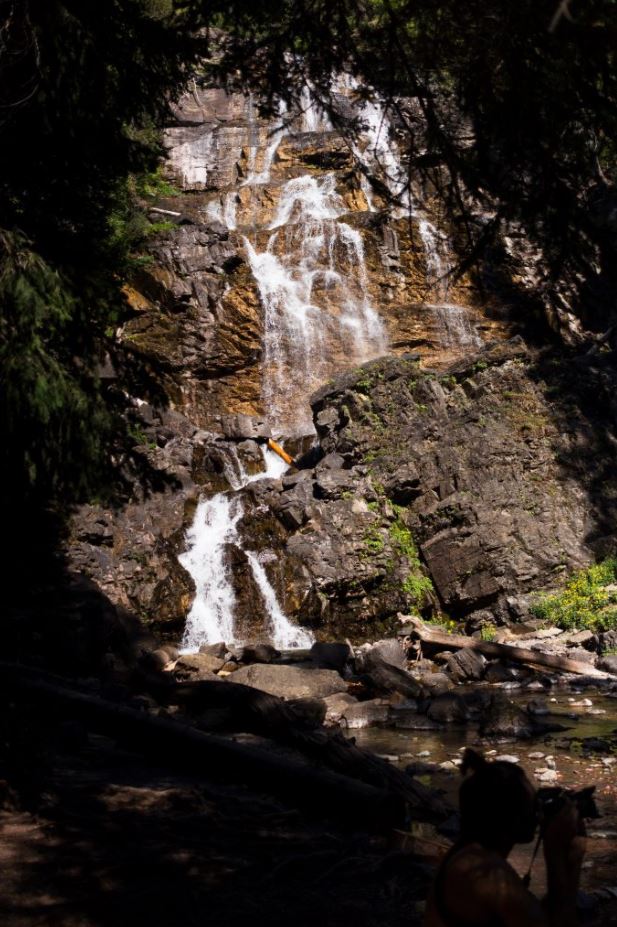 If you're looking for a quick hike to a stunning waterfall, than look no further than Morrell Falls. Located at the base of the Swan Mountain Range, Morrell Falls is a jaw dropping waterfall at the end of a great hike with amazing views. Be sure to bring your camera for this one, you'll want to capture all of the beauty.
Ross Creek Cedars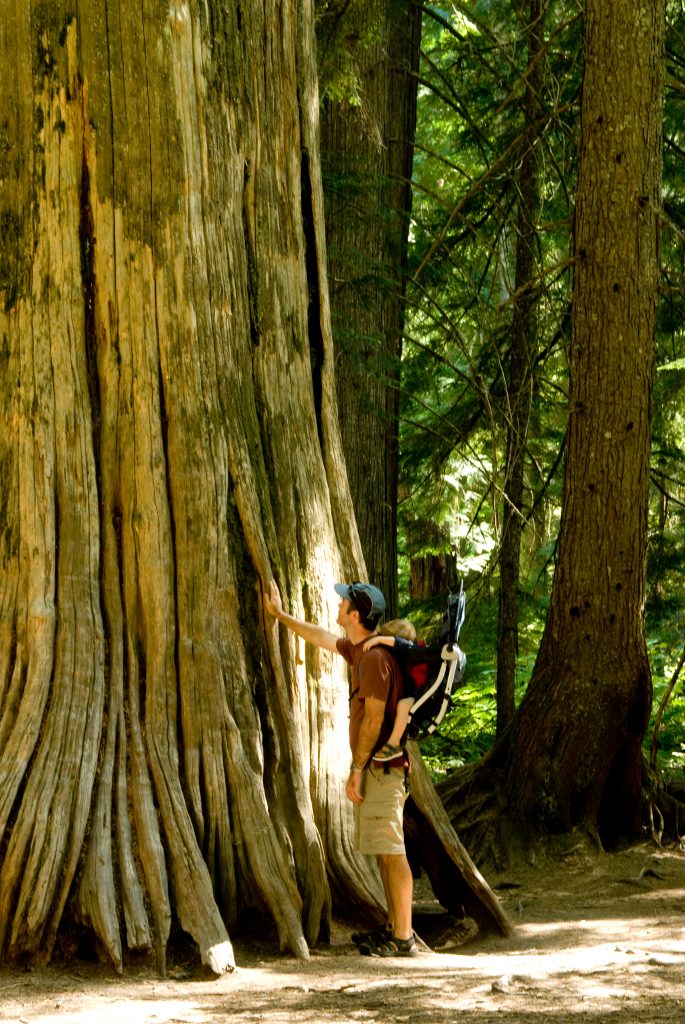 Located in the Kootenai National Forest is a grove of western red cedars. Stroll along the trail for a truly awe-inspiring experience. Walk among the over 400-year-old western red cedars and enjoy all of information along this interpretive walking tour.
Holland Falls Nature Trail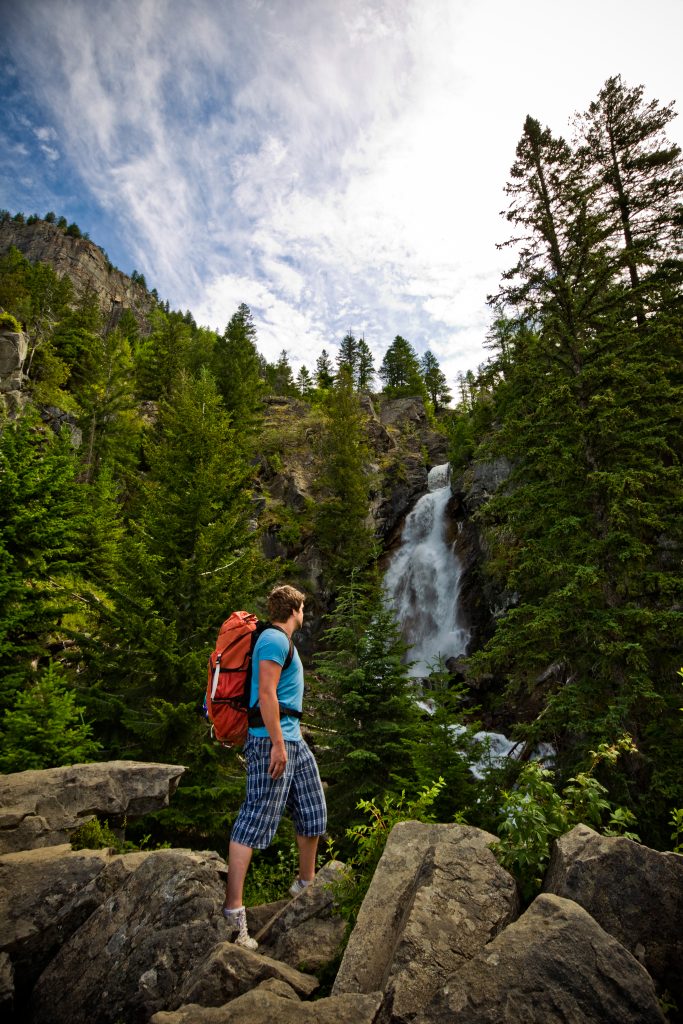 This popular and breathtaking hike follows along the shoreline of Holland Lake and gradually climbs to the base of the falls. The trail starts at the end of the parking area and continues straight for 1.6 miles. It's great for groups in the Glacier National Park area that are looking for an easy hike with unforgettable views.
Avalanche Lake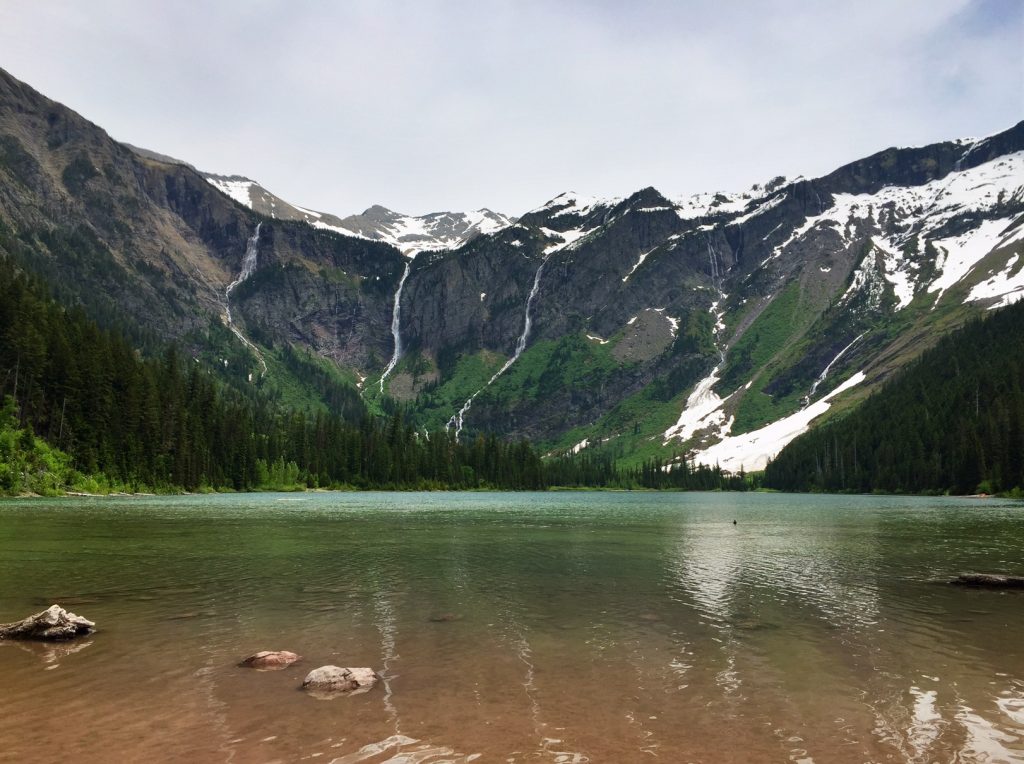 The trailhead is located a few miles east of Lake McDonald Lodge along the Going-to-the-Sun Road. It is a serene and breathtaking trail that winds through lush forest, along a pristine stream and inland through a northwest rain forest to a stunning alpine lake boasting sheer cliffs and waterfalls.
 Pro tips:
It's always a good idea to wear layers and comfortable, broken-in hiking shoes or boots. The weather can be a little fickle in the fall, and can change quickly. It's best to be prepared with a rain jacket, just in case.
Be bear aware! Make noise and carry bear spray. You're in bear country, and no matter how wild you think you might be, we can assure you the wildlife have you beat. (It's also never a good idea to try to feed the wildlife).
Make room in your pack for water, snacks and a camera. It's good to stay hydrated, and good to have a camera ready to capture your Montana moments.
Always stay on the trail. Wandering Montana's splendor is easy to do, but it's important not to lose your way. We promise you won't miss out on anything.
Ask the locals. Montana is full of secrets and who better to ask than a Montanan?
If hiking is something your clients love to do, then they are in for a treat in Western Montana. We hope they are ready for an unforgettable experience, we promise they won't be disappointed.
Happy Trials!
NG
September 28, 2017
Related: Bitterroot Valley, FIT, Glacier National Park, Group Tours, Hamilton, Missoula, Outdoor Adventure, Seeley Lake, Tour Operator