It's no secret that social media has had an impact on today's marketing landscape, causing all of us to embrace this "new" way of marketing or risk being left in the past.  Glacier Country Tourism was an early adopter of social media in Montana. As one of the first DMOs in Montana to utilize social media for marketing outreach, we launched our social channels in the summer of 2009.
With our consumer channels firmly established, we knew it was time to grow our program and utilize social media to reach the business-to-business markets that we work with on a regular basis, including tour operators and travel agents and haven't looked back since.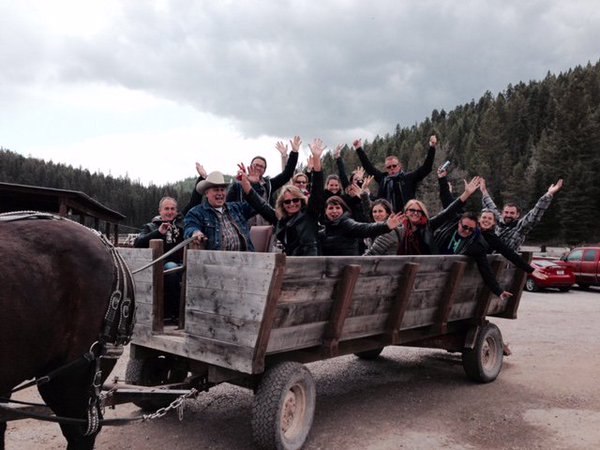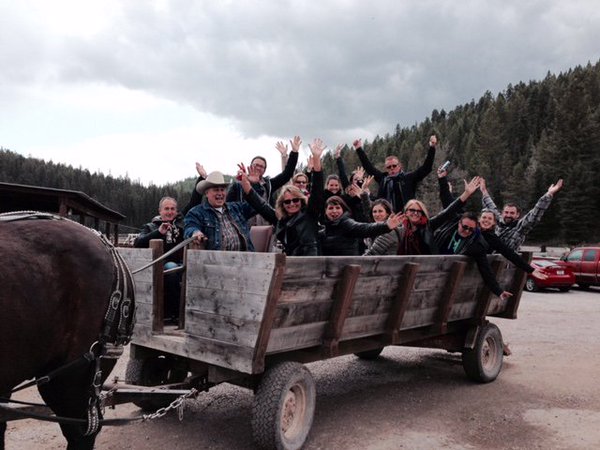 If you're a tour operator or travel agent who is still deciding on whether to use social media to market your business, here are the top benefits of implementing social media as part of your business and marketing strategy…
1. Social media provides a direct connection between you (and your products) and the consumer. Fact: your target audience is using social media, many of them on a daily basis. One in five minutes spent online is on social media, providing you more opportunities than ever to connect with your customers. Additionally, it allows you to create genuine relationships and a place for conversations between you and your already-existing clients (as well as prospective clientele).
2. You can establish yourself as an expert. People want to work with the best in the business or industry. Social media provides you the opportunity to showcase your expertise on specific tours, regions, seasons and style of group or FIT tours. Basically, it allows you another forum in which to showcase your expertise, whether it be the Real America region (Montana, North Dakota, South Dakota and Wyoming) or the sandy beaches of Florida.
3. Social media makes you human. Okay, we already know that you're human, but utilizing social allows your target market to get to know the people behind your company. There are so many possibilities here, whether it be doing an employee spotlight on a weekly basis, doing an instagram story as one of your product managers explores Montana or showcasing what makes your company special. And remember, humans do business with humans. Be human, always.
4. It can contribute to your bottom line. When done appropriately, social media channels can help increase sales. Think about it like this: social media provides inspiration on where to travel, when to travel and what to do. You can tell the story of the destinations and products you represent, while also showcasing your expertise on that region and inspiring travelers to book a trip to that destination with you. 
5. Social media can (and should) support your offline marketing efforts. Social media should not exist in a silo by itself. Instead, it should support your traditional marketing efforts. Put it to work and integrate it with your traditional marketing, including print ads, events, catalogs, tariffs, brochures, maps, newsletters and trade shows.
6. You become a storyteller and news source. With various platforms available to tour operators (facebook, twitter and instagram for businesses-to-consumer marketing), you have tremendous opportunities to tell your story and the story of the destinations, tours and offerings you represent. Think of social media channels as a platform for spreading the good word; they're a place that allows you to highlight tour offerings, announce new tours and showcase your expert knowledge.
7. You don't have to tell your story alone. After you've booked a trip or tour for a client, encourage them to share their on-the-ground experience on their social media channels.  Ask them to tag you or use a destination's hashtag or handle when sharing content. Or, if it's a group tour, create a specific hashtag and ask group tour attendees to share their experiences in real time. This turns your clients into phenomenal ambassadors, while creating exposure for the types of products you offer.
A few other helpful tips when adding social media to your marketing strategy:
-You can't wait any longer to add social media to your marketing plan. You need to start now.
-Start small and be selective. You don't have to be on every social media channel. Pick the most important channel for reaching your market and begin there.
-Have a plan. Outline your goals and create content that helps you reach your primary and secondary goals.
-Update your channels regularly.
-Utilize hashtags to reach your audience.
-Share good content. Be sure the images you're sharing are strong and match your brand style and messaging.
-Have questions about how to effectively use social media? Our own social media coordinator @406_Nicole can help.
Your turn: what other must-do tips and benefits have you seen with using social media?
November 11, 2016
Related: FIT, Group Tours, Tour Operator