For large tours groups who are looking for dining destinations when visiting Montana's Glacier National Park, it can sometimes be difficult to find a location that can seat a large group. That's where one of West Glacier's newest group dining and meeting venues comes in. Meet the Park View Pavilion. Conveniently located on the doorstep of Glacier National Park, this beautifully crafted 2,900-square-foot covered log pavilion delivers incredible views of the Livingston Range in Glacier Park while creating a private, intimate setting and warm ambiance for guests to enjoy.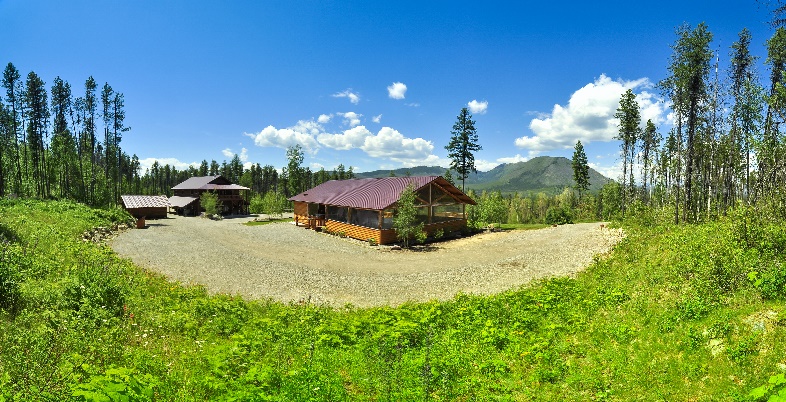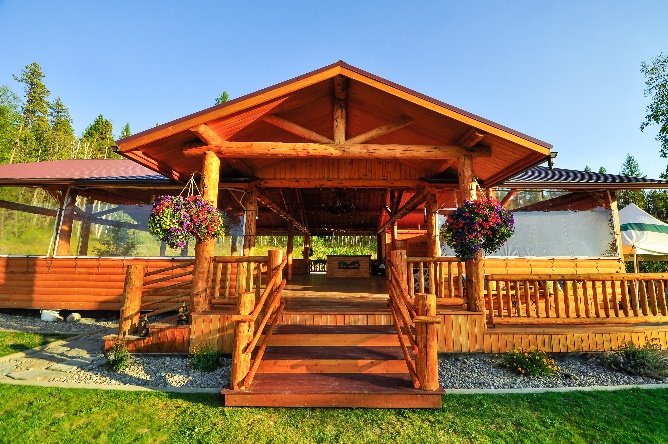 The Park View Pavilion was built in spring 2014 and has quickly become a desired location for tour groups and other large gatherings looking for a unique dining experience away from the crowds. With its easy accessibility off Highway 2 and amenities that include bathrooms, tabled seating for up to 200 guests and a large parking area (perfect for tour buses), the pavilion is a great dining option for your tour group. In the event of inclement weather, the pavilion is set up with weather-proof side walls and propane heaters to warm the space. An added bonus: the weather-proof walls provide tour groups the opportunity and flexibility to host dining events here in spring and fall.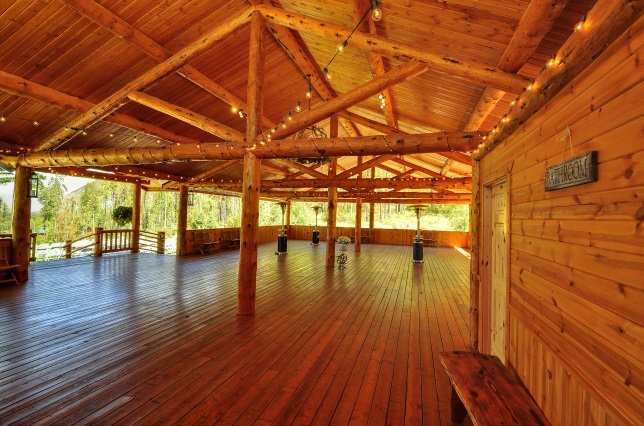 Whether your group is interested in a casual lunch of sandwiches or hamburgers or a fine-dining experience with grilled steak, salmon and chicken accompanied by delicious appetizers, sides, salads and desserts, the chefs at Glacier Outdoor Center are able to cater menu offerings to the needs of your group.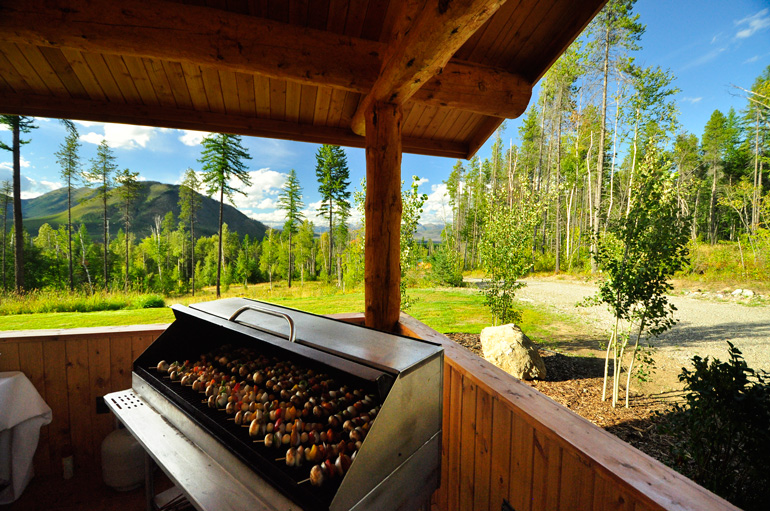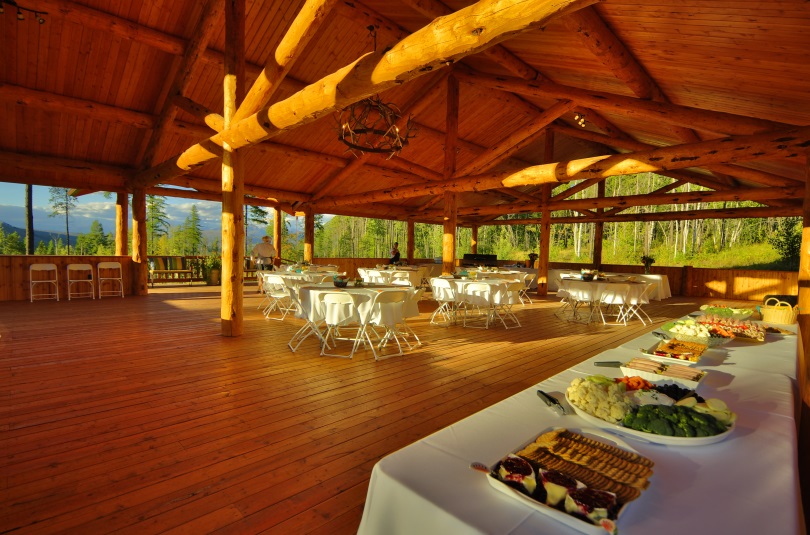 If your group is looking for an activity to accompany their meal or just an activity alone, Glacier Raft Company also offers group rafting and fishing trips. As the longest running river outfitter in the state, Glacier Raft can customize trips based on your group's desires and abilities. All trips run on the rivers that border Glacier National Park and have unparalleled scenery to go along with fun on the water and entertaining guides. Trips can be customizes and range from a few hours to an entire day. Plus, no experience is necessary and all gear is provided.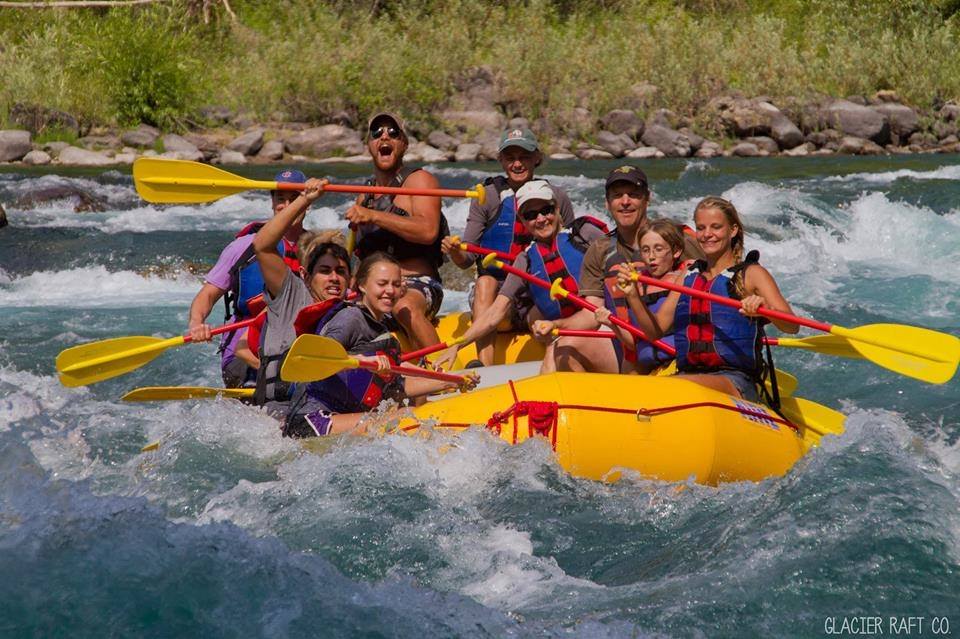 For more information on group rates, group dining and reservations on the edge of Glacier National Park, visit our website or call us at 406.888.5454.
Meet you in Montana,
Cassie Baldelli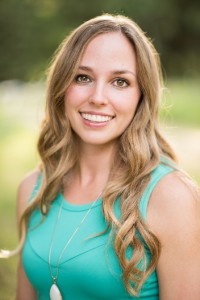 About the author: Cassie Baldelli is co-owner of Glacier Raft Company. Her father Darwon Stoneman started the company in 1976 and in 2012, Cassie and her husband Jeff officially became partners with her parents Darwon and Terri. When not at the office, they love being out on the rivers and enjoying the beautiful place they call home.
June 2, 2016
Related: Glacier National Park, Group Tours, Guest Post, Tour Operator, Unique Venues, West Glacier